Did you have a kind, smart, and dependable imaginary friend when you were a child? Well, you're not alone. Because Channing Tatum also had a good imaginary pal, who was affectionately (and creatively) known as "Boy."
He had great taste in food.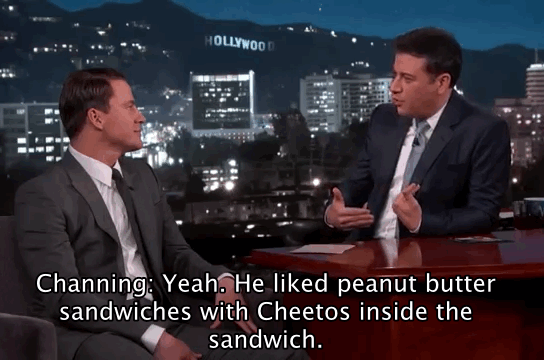 Was always there to lend an ear when Tatum needed to chat.
And, apparently, enjoyed long twirling-around-in-circles hugs.
And thanks to Jimmy Kimmel, the precious BFFs were finally reunited last night on his show.