98 Thoughts We Had While Listening To Taylor Swift's "Reputation" Album
"Hahahha I can't even say it with a straight face" — I JUST SCREAMED SO LOUD.
by
,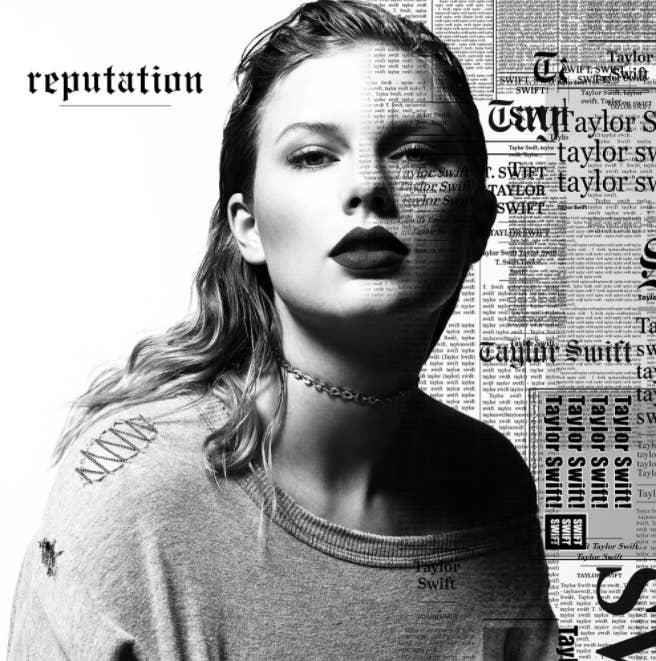 "...READY FOR IT"

1. Okay like those three beats at the beginning represent the DOT DOT DOT in "...Ready For It," right???
2. When she clears her throat at the beginning = almost the pen click in "Blank Space".
3. You know what, rapping Taylor has really grown on me a lot.
4. Um, "he can be my Jaylor"??? Joe + Taylor = JAYLOR?!???
5. Only Taylor Swift could make me pay attention to football.

"END GAME"

6. Oh my god, she literally just said A-Team. On a song with Ed Sheeran. I AM FUCKING DYING.

7. "After the storm something was born on the 4th of July" - iconic reference to the Taymerica parties.
8. This is the most Tumblr song honestly.
9. "I swear I don't love the drama, it loves me" I fucking love that line.
10. "Here's the truth from my red lips." JFC, she's killing me.
11. "I WANNA BE YOUR A-TEAM." AGAIN. I CAN'T DEAL.
"I DID SOMETHING SOMETHING BAD"

12. "Crimson red paint on my lips" — always the red lips.

13. Oh my fucking god this beat is so so good.

14. "If Iiiiii could." Best three notes I've ever heard her sing. Holy shit.

15. I'm gonna need to go to a bar on Friday night and exclusively play this for five hours straight.

16. "Let them think they saved me." That lyric is fucking amazing.

17. "GOTTA LEAVE BEFORE YOU GET LEFT." Actually, put that on my tombstone.

18. "If he spends my change then he had it coming." Holy shit what is that about?

19. Best song so far. Why wasn't this a single????

20. I feel like this is an even better version of "Bad Blood."
"DON'T BLAME ME"

21. "Love made me crazy." Literally me.
22. "Toying with them older guys......"
23. This is a sex album and I love it.
24. This is like a gospel choir.
25. Taylor Swift meets Hozier.
26. "I'm insane but I'm your baby." OMFG.
27. "I once was your poison ivy, now I'm your daisy…" It's like the reverse of "Blank Space": first she's a nightmare and then a daydream.
"DELICATE"

28. Omg it's track 5!!! I'm not ready.
29. "My reputation's never been worse, you must like me for me." This must be about Joe.
30. Holy SHIT, THAT IS SO SAD AND AMAZING.
31. "We can't make any promises now, can we, babe? But you can make me a drink" — gonna add this to my Bumble profile immediately.
32. This whole album is Taylor wondering if it's time to have sex yet.
"LOOK WHAT YOU MADE ME DO"
33. Hello, old friend! Wow how far we've come since August…
34. I can't stop thinking about choreo Taylor slaying her choreo.
35. I can't listen to this song without seeing the music video in my head.
36. I biked to this in spin class and it changed my life, true story.
37. That piano in the background is pretty epic.
38. Long live Taylor Arya Stark Swift.
39. BAD DREAAAAAAMS. Literally don't fux with Taylor.
40. I love the part where it feels like I'm in a demented fun house.
41. LOL in my head I think I'd look good doing the choreo.
42. Will there ever be a more iconic moment than Taylor Swift saying the old Taylor is dead?
"SO IT GOES…"

43. Oooh this is gonna be dark.
44. Lol yup, dark.
45. Gold cage — like "Look What You Made Me Do."
46. This whole album is about sex.
47. And lipstick.
48. "You know I'm not a bad girl but I'd do bad things with you." DAMN.
49. "Scratches down your back." HOT DAMN.
50. I need like 3 more glasses of wine immediately.
"GORGEOUS"

51. Lol most iconic word ever spoken by a baby.
52. TAYLOR DRINKS SO MUCH ON THIS ALBUM. I relate to wine Taylor.
53. Literally would be chill if Taylor got drunk and made fun of the way I talk.
54. Lmao, the club shade.
55. "You've ruined my life by not being mine" — me at every dog I pass.
56. Drink a whiskey on ice every time she says gorgeous…
57. Ugh that damn ding makes my heart swell.
58. "Guess I'll stumble on home to my cats" — RELATABLE QUEEN.
"GETAWAY CAR"

59. This is PEAK Jack Antonoff.
60. It's almost like "Out of the Woods" 2.0.
61. Please give me a Bonnie & Clyde music video for this.
62. Very 1989.
63. I'm also getting slight "All Too Well" vibes.
64. Feelin' like I'm in an 80s movie.
65. I need to be blasting this in a car on a Saturday afternoon in the middle of the winter with the windows down, wind blowin' in my hair.
"KING OF MY HEART"

66. Jag-u-ars lol.
67. Aww, she says "I've been waiting". It's cute. I'm happy that she's happy.
68. "Is this the end of all the endings, my broken bones are mending..." I WANNA CRY.
69. KING OF MY HEART. They hung out at a Kings of Leon concert. HMMMM.
70. YES GIRL YOU ARE AN AMERICAN QUEEN.
"DANCING WITH OUR HANDS TIED"

71. AH, to be 25 again.
72. OMG MORE SEX I LOVE THIS.
73. I need to be on a dance floor immediately.
74. This song also would have fit right in on1989.
"DRESS"

75. SEX SEX SEX SEX SEX SEX SEX SEX.
"THIS IS WHY WE CAN'T HAVE NICE THINGS"

76. I like that break between nice and things.
77. OMG THIS SONG.
78. THIS SONG IS SO FUN.
79. "IF ONLY YOU WEREN'T SO SHADY"… HOLY SHIT.
80. [OUR JAWS LITERALLY DROPPED WIDE OPEN]
81. THIS FUCKING SONG.
82. "GET YOU ON THE PHONE AND MIND-TWIST YOU" omfg this is about Kim and Kanye for sure.
83. "Hahahha I can't even say it with a straight face" — I JUST SCREAMED SO LOUD.
84. That laugh OMFG.
85. Far cry from the giggle on "Stay, Stay, Stay."
86. BITCH TAYLOR IS OUT IN FULL FORCE I LOVE IT SO MUCH.
"CALL IT WHAT YOU WANT"

87. "I'm doing better than I ever was." — WELL THANK GOD.
88. Makes me wanna punch everyone for making her flowers grow back as thorns!!!
89. I'm still waiting to do one thing right tbqh. This song is inspiring.
90. It's impossible to listen to this song without immediately listening to it again on repeat 5000 times.
91. Not because he owns me, because he really knows me!!!
92. Wow, love this — the realistic "Love Story."
93. Honestly idk what else to say except this song makes me FEEL THINGS.
"NEW YEAR'S DAY"
94. This is just so beautiful.
95. THESE HARMONIES.
96. I'm not getting married unless she plays this at my wedding.
97. I can't wait to listen to this walkin' down the street with my headphones on.
98. That was beautiful and perfect and everything feels right in this moment.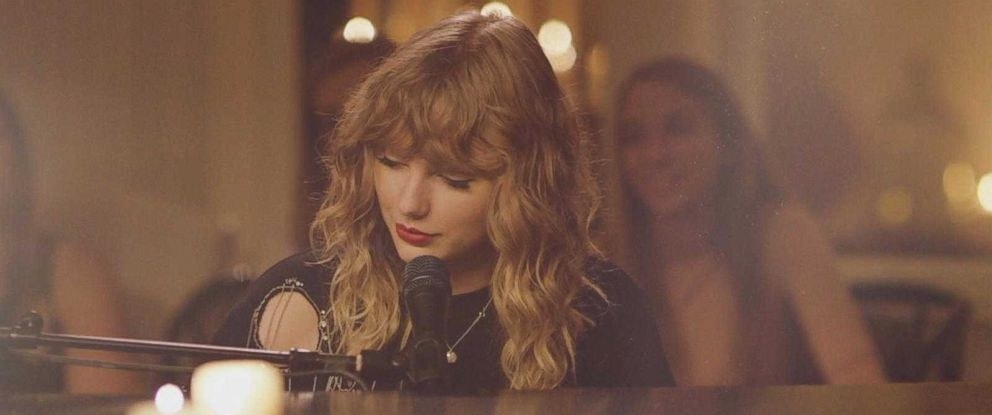 Now we're gonna go listen to Reputation 4,875 more times. Bye!