1. If anyone could play you in a movie, who would you pick?
Zoe Saldana.
2. What's the first album you ever bought?
SpiceWorld by the Spice Girls.
3. Describe your style in three words.
Crazy, sexy, cool.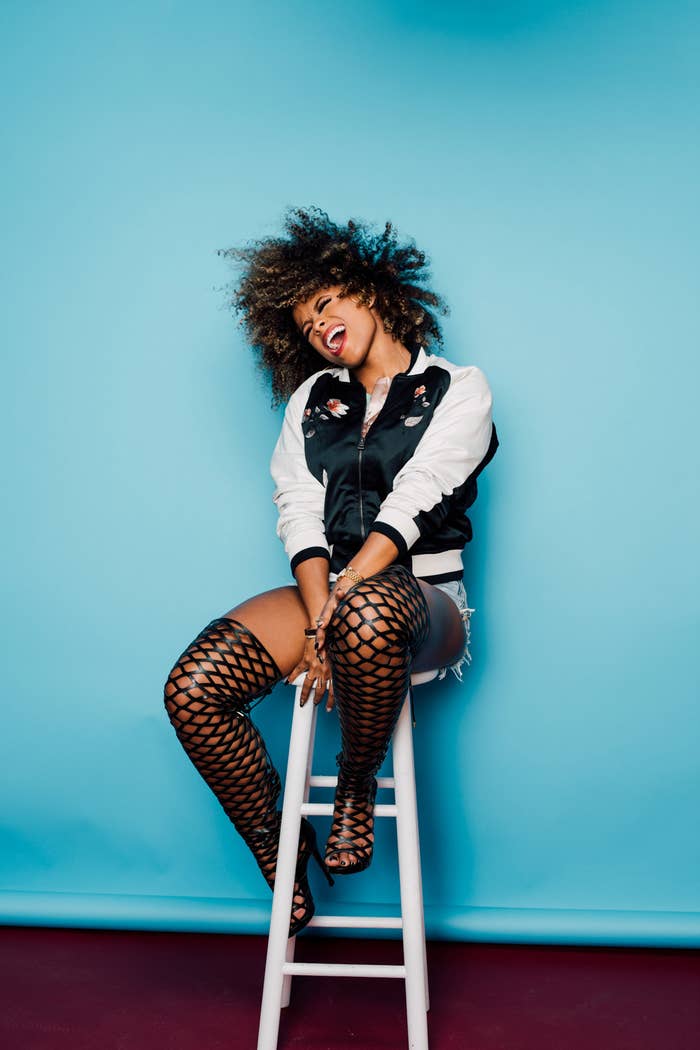 4. What's your craziest fan story?
A woman came to a show of mine and asked me to sign her pregnant belly!!
5. What's the most memorable concert you've been to?
My first concert, which was Justin Timberlake at the O2 Arena in London. Fergie was supporting and both her and Justin were amazing!
6. Which emoji do you use the most?
This one! It's my favourite!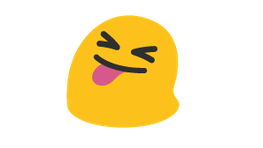 7. A lifetime supply of chocolate or pizza?
Pizza! So many topping varieties!
8. Last person who texted you?
My sister.
9. Last book you read?
Sing To Me [by LA Reid].
10. Who's your doppelgänger?
My sister! She's younger than me but a lot of people think we are twins because we look so alike.
11. Favorite reality show?
Ru Paul's Drag Race.
12. Celebrity crush?
Tyson Beckford.
13. Can't live without…?
Music.
14. Dream vacation?
I've always wanted to go to Fiji — that would be a dream vacation.
15. Best piece of advice you've ever been given?
Stay true to yourself and let your voice be heard.
16. Go-to comfort food?
My mother's home cooked Jollof Rice (a dish from Ghana).
17. Dream duet?
Alicia Keys.
18. Favorite word?
"Excellent."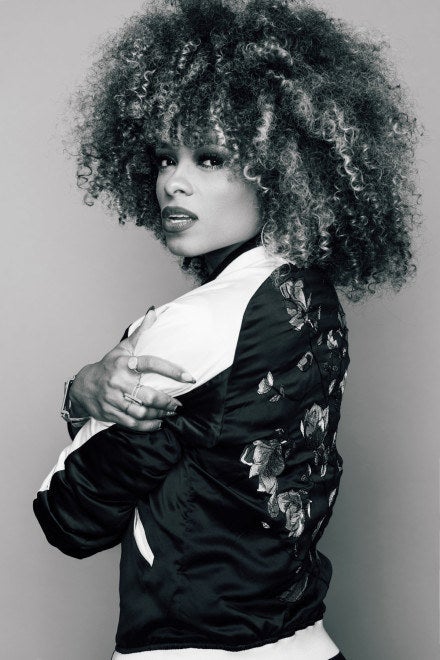 19. Hidden talent?
I can touch my nose with my tongue.
20. What's your favorite place to visit?
Thorpe Park, an amusement park in London. I always have an amazing time there.
21. If you could invite five people, living or dead, to a dinner party, who would they be?
1. Michael Jackson
2. Stevie Wonder
3. Alicia Keys
4. Lauryn Hill
5. Kanye West
22. Biggest Fear?
Heights — kinda doesn't make sense when it comes to my favourite place to go! Haha, I guess I enjoy the thrill.
23. What's your favorite song of 2016 so far?
Ariana Grande's "Into You."
24. Go-to karaoke song?
"Lady Marmalade" — the Lil' Kim, Pink, Mya, Christina version. I love doing all the parts.
25. What's the most embarrassing thing to ever happen to you on stage?
I was jumping up and down on stage and my leggings were falling down behind me. The stage manager had to pull me off the stage and fix my leggings for me!!

Download Fleur East's incredibly addictive single "Sax" now on iTunes!