Simone's gymnastics already defy logic, gravity, and literally everything else on this planet because she is basically a damn magician.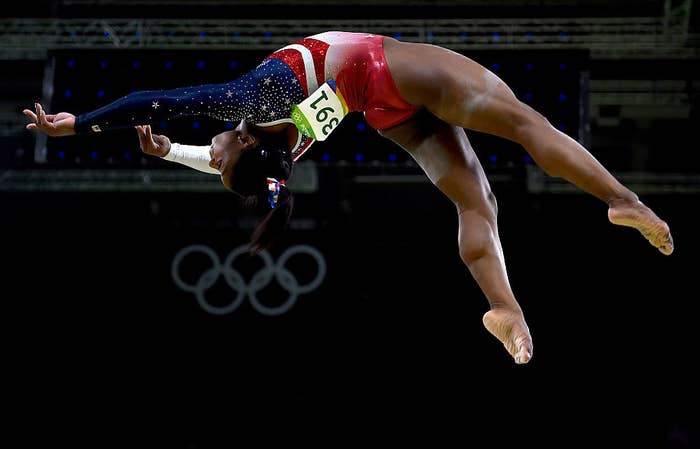 But not only did she completely kill it last night during the Women's Gymnastics Team Final, she also rocked some A+ patriotic eyeliner.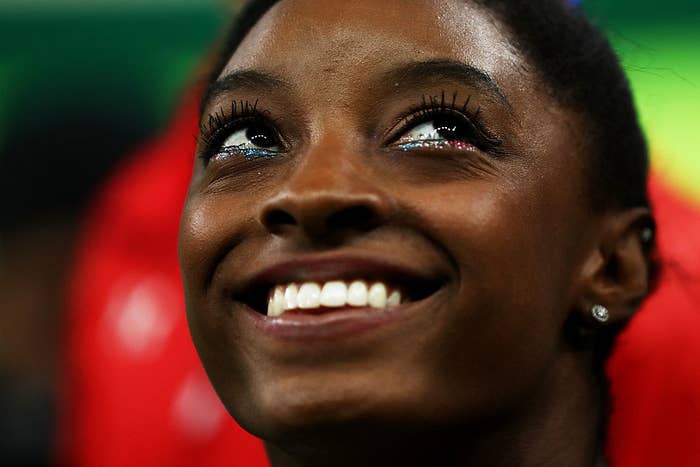 I'm talking red, white, and blue glittery perfection that shined about just as bright as her first of many gold medals.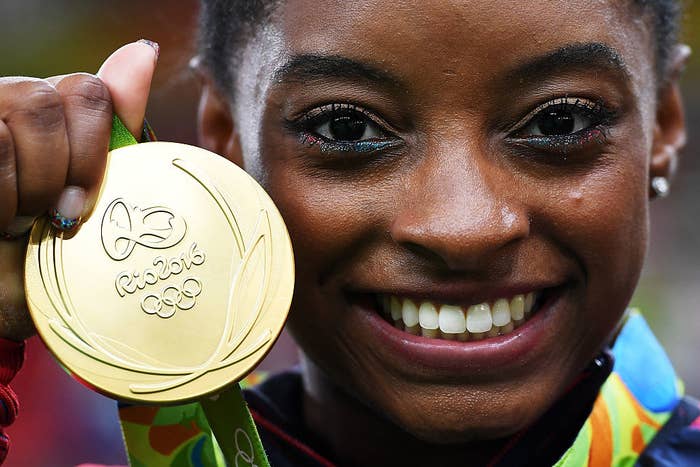 Like, this is all of us when we try to put on eyeliner.
And this is Simone Biles.
Which, to be honest, isn't that surprising. BECAUSE WHAT CAN'T THIS GIRL DO???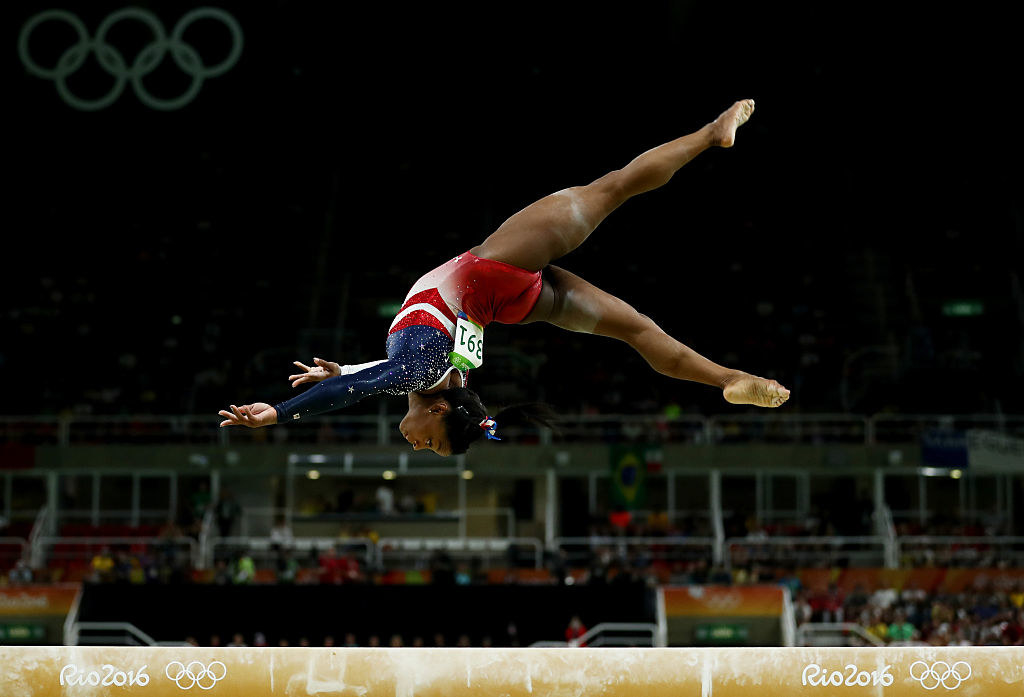 *Bows down to Simone forever*