Ryan Gosling And Brad Pitt Made Everyone Lose Their Minds At The Globes Tonight
*grabs inhaler* *calls 911*
Some noble, supremely kind human at the Golden Globes decided to bless all of our lives by having Ryan Gosling and Brad Pitt present together tonight.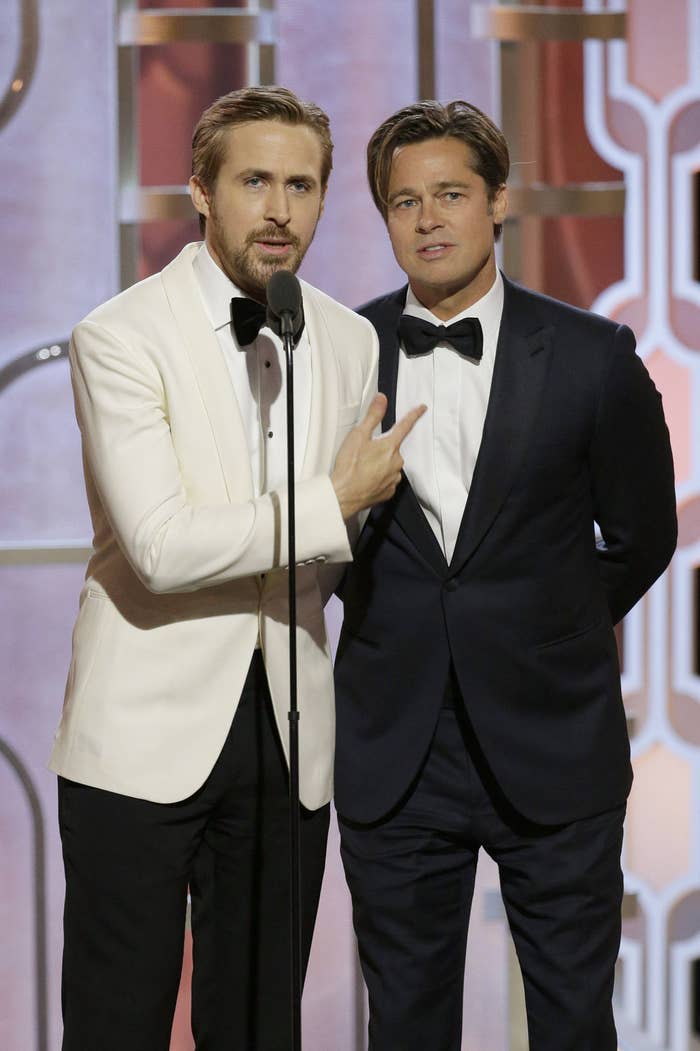 Ovaries across the globe simultaneously exploded.
Every damn middle-of-the-night dream finally came to life.
We suddenly lost the ability to breathe/live/exist.
Our minds went numb.