When Rowan Blanchard and Sabrina Carpenter were brought into our lives three years ago with Girl Meets World, the universe fell in love with the badass duo both onscreen and off.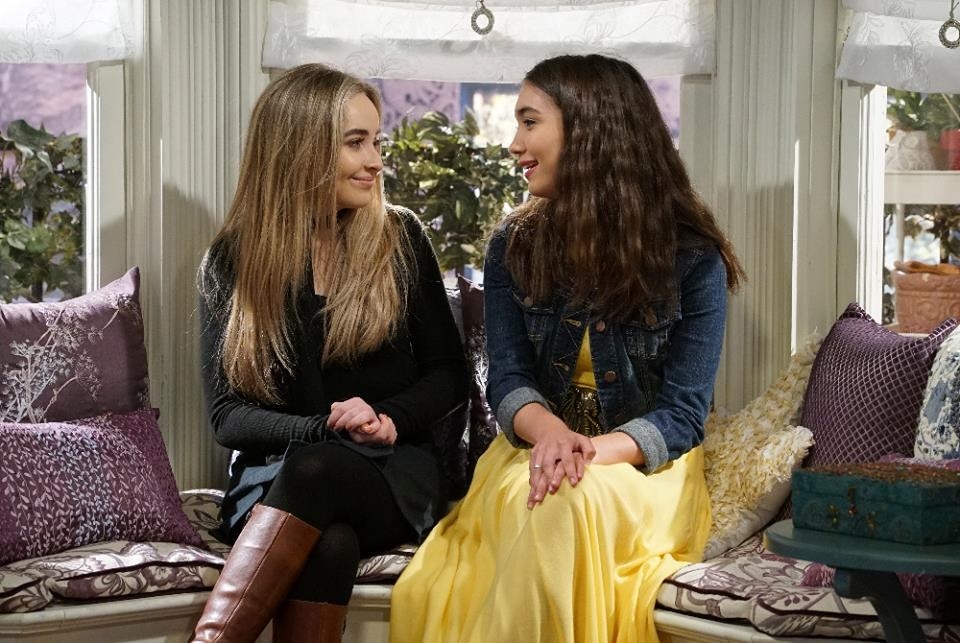 But last night, the show sadly announced that this third season would be its last, with the final episode "Girl Meets Goodbye" airing Jan. 30, 2017.
Rowan Blanchard took to Twitter to share an emotional goodbye to fans...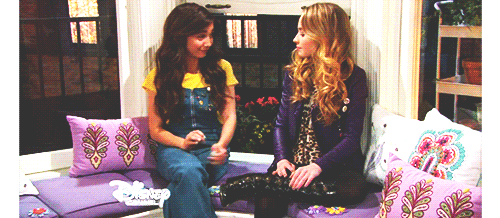 ...saying, "Being on Girl Meets World is the most significant event in my life thus far."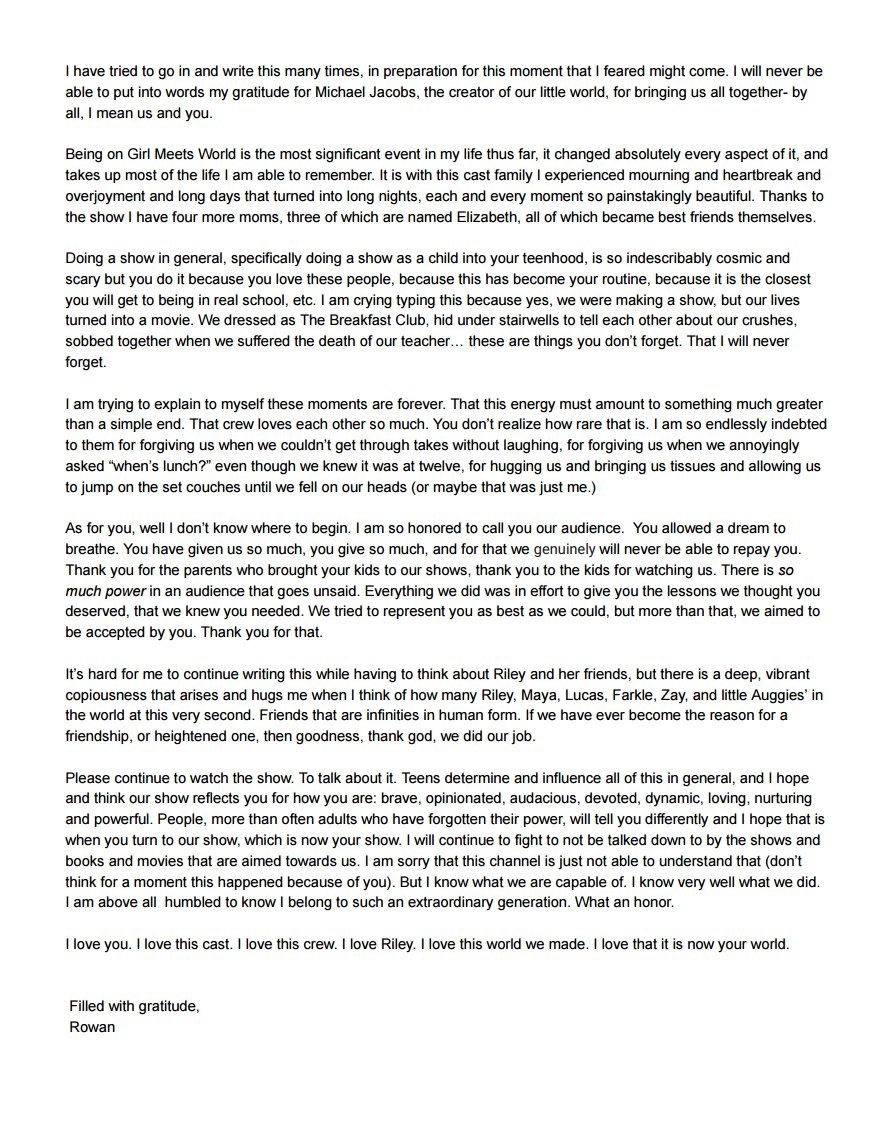 And Sabrina Carpenter shared her thoughts on Instagram, ending her heartfelt goodbye with some sage advice to "the little girls reading this": "You can do whatever you put your mind to. You're gonna meet the world now, and I think you'll love it."
The last time I had in n out burger and didn't eat it, I had just been cast in a show called girl meets world! Tonight I sit here and I can't eat my in n out burger because life comes full circle. We speak in the language of love, heartbreak, friendship, family, sadness, and laughter. Wherever we are in the world, whatever we believe in, whoever we love, we all speak that language. We had the privilege of growing up in front of your eyes. The privilege of teaching the lessons we were learning ourselves and beyond that. To the family that was created on our set, between the cast and crew, thank you for giving us the ability to make mistakes and to grow. I felt so safe in that bay window. People thought it was weird that I was excited to go to work. People thought it was weird that we really did and still do love each other. That's a rare entity, we hold that tight. Thank you Disney for giving this show and these characters the chance to see the light of day. I know I feel very lucky to have given life to Maya hart. MJ- without you I wouldn't know most of what I do. I also probably would have never had 2 paint fights in my lifetime. We live in an intricate world. We can be adversaries whilst being allies. To everyone that watched our show and felt something, thank you. To everyone that grew up watching Boy Meets World and decided to give our story for a new generation a chance, thank you. And to the little girls reading this, You can do whatever you put your mind to. You're gonna meet the world now, and I think you'll love it. "There is no end. There is no beginning. There is only the infinite passion of life." - Fellini
Even though we'll be sobbing for the next 24–48 hours, it's no doubt we'll be seeing *a lot* more of these two in the future. We'll miss you, Girl Meets World. 💔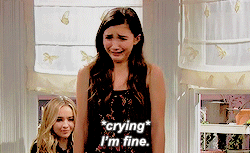 Looks like there are no comments yet.
Be the first to comment!