After Reese Witherspoon immortalized the most iconic flirting maneuver — the bend and snap — our world has never been the same. And frankly, our lives have been majorly missing Elle Woods' signature sass.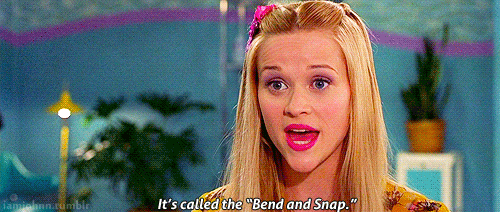 A lot of writers, over the years have come up with different ideas for it. I actually think it's kind of great right now because we're talking about women in politics and how important that is to get more women.
I think it'd be kind of a cool thing to have her be a Supreme Court justice or someone who runs for office.
I think we're ready to see Elle and see what she's up to lately.
That said, I don't know. Call MGM! I have no idea.
*Googles the number for MGM*