We all know about the awkward Kidman/Fallon date heard round the world — the fateful night many years ago when Nicole Kidman wanted to "hangout" with Jimmy Fallon because she was into him, and he had no idea that they were on a date.

Fallon was clearly embarrassed as hell about the whole revelation.
So when Jude Law stopped by The Tonight Show last night, she had him pass along a message for her:
Just to make sure he's doing alright after that traumatic situation:
And while Fallon confirms his embarrassment over the whole thing, Jude Law puts things in perspective:
Ah, ~memories~.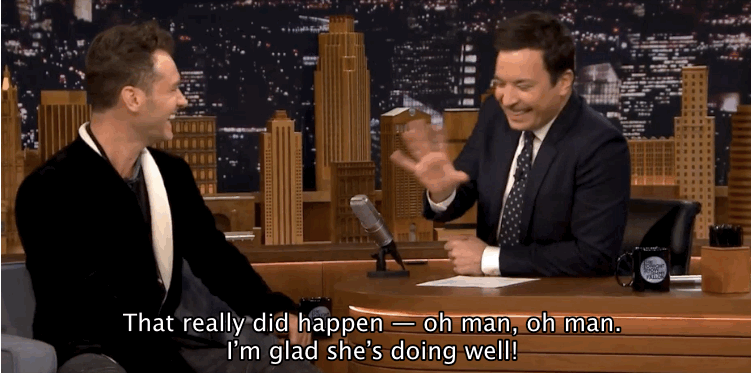 Watch the whole hilarious chat in the video below:
Looks like there are no comments yet.
Be the first to comment!