Just a reminder that this is Jennifer Lopez at the age of 45 — so we should all just give up now and go home. The super star has *always* looked stunning, but here are some of Jenny from the block's best moments of 2014. (Which are pretty much every moment ever.)
1.
When she wore this mini dress looking like perfection. 2.
And her hair was basically made from angels. 3.
When she commanded the stage like the diva that she is. 4.
When she showed up in all red & black looking fierce as EVER. 5.
When she took the stage with her Maid In Manhattan co-star 12 years later basically looking EXACTLY THE SAME. Evidence: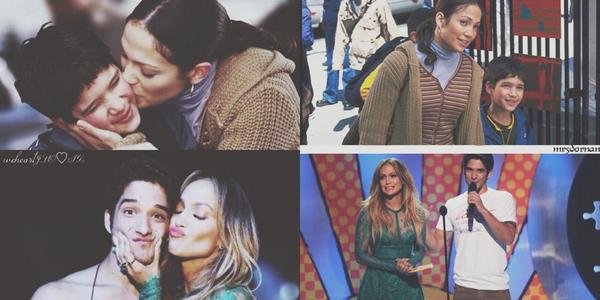 6.
When she rocked a cut-out dress like they were straight up invented for her. 7.
And she was fresh-faced and ***flawless. 8.
When she gave major sass on stage. 9.
And looked like a true queen while doing it. 10.
When she basically looked like Rihanna's sister. 11.
When she rocked a crop top and booty shorts better than any twentysomething in existence. 12.
When she wore magical rhinestone tights and slayed at the World Cup. 13.
When she rocked this black glittery one-piece better than Catwoman ever could. 14.
And made you want to run out and buy all the black glittery one-pieces.
15.
When she looked like a true queen in this dress made of diamonds. 16.
And everyone else on the carpet was like ~bow down~. 17.
When she looked angelic rocking this safety pin-crafted ensemble. 18.
When she killed it in this sassy leotard like, "bye, haters!" 19.
When she made this one-glittery-leg white jumpsuit look amazing.
20.
And she commanded everyone's presence. 21.
When she slayed the red carpet like she was the only thing that EVER EXISTED: JLO — you are an icon, a legend, and a goddess.