1.
Chrissy Teigen enjoyed this Arthur burn.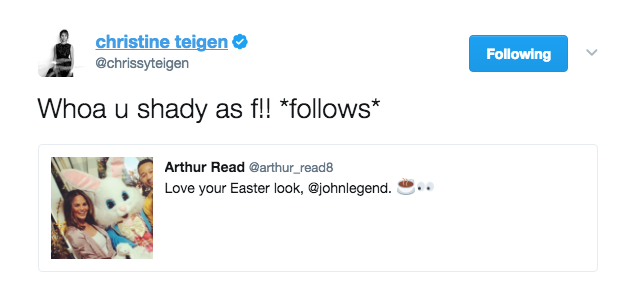 2.
Jenna Fischer revealed everything she kept from The Office.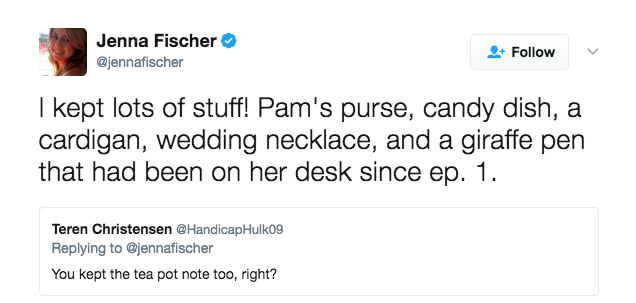 3.
Cole Sprouse had some existential thoughts about food.
4.
Drake endorsed Chance the Rapper.

5.
Katy Perry was sad about Vine #RIP.
6.
Madonna shared some Coke shade.
7.
Chris Pratt adored his wife.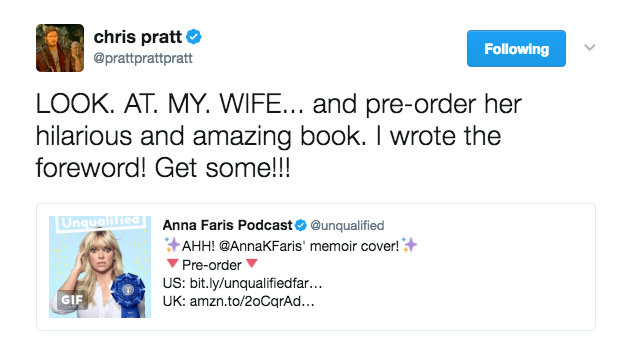 8.
Christina Applegate reflected on some Married With Children memories.
9.
Dylan Sprouse mapped out his meme future.
10.
Wiz Khalifa went to New York.
11.
Rebel Wilson shared some bloopers from Pitch Perfect 3.
12.
Ashton Irwin used Calum Hood as an Uber.
13.
Zara Larsson dreamed about that Jay and Bey life.
14.
Ryan Seacrest shared an American Idol throwback.
15.
Chris Rock gave a touching tribute to Don Rickles.
16.
Zach Braff shared his Frozen love.
17.
And Liam Payne congratulated Harry Styles on his first single.