1.
Kumail Nanjiani was nostalgic.
2.
Shannon Purser felt the Barb love.
3.
Jaden Smith revealed his vampire love.
4.
Lili Reinhart set the record straight.
5.
John Legend denied shocking allegations.
6.
Lupita Nyong'o shared a sky-high snap.
7.
Zendaya got sucked into the internet.
8.
Kylie Jenner had a baby girl.
9.
Jesse Tyler Ferguson celebrated new redhead emojis.
10.
Billy Eichner and David Harbour had some Tide discussions.
11.
Sarah Silverman shared her Bachelor strategy.
12.
Lorde gave Jack Antonoff some recommendations.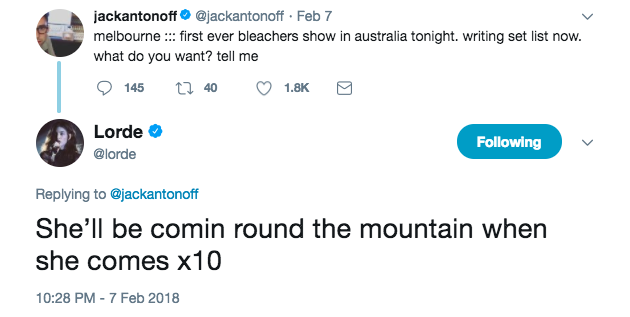 13.
Ellen DeGeneres began her Winter Olympics celebrations.
14.
Jenna Dewan Tatum shared a teen throwback.
15.
And Jordan Peele and Oprah had a moment.