1.
Anna Kendrick fangirled over Seth Meyers.
2.
Camila Cabello coined brilliant new life motto.
3.
Jaden Smith campaigned for Shia Labeouf to be released from jail.
4.
Josh Gad had La La Land fever.
5.
Lea Michele shared a touching photo with Cory Monteith.
6.
Rebel Wilson celebrated Australia Day on the set of Pitch Perfect 3.
7.
Lin-Manuel Miranda shared some beautiful words.
8.
George Takei shared a very interesting theory.
9.
Oprah Winfrey shared a tribute to Mary Tyler Moore.
10.
Sabrina Carpenter recorded a "Shape of You" and "No Scrubs" mashup.
11.
Joe Jonas left some Yelp reviews.
12.
Kim Kardashian voted herself Funniest Kardashian Sister.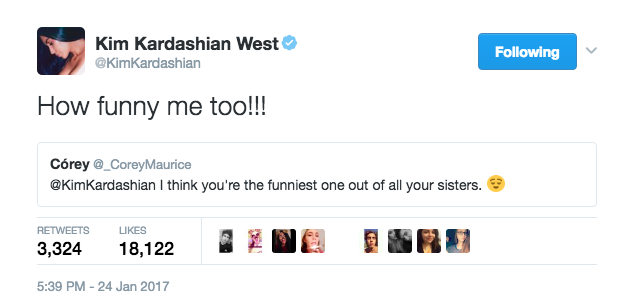 13.
Missy Elliott celebrated girl power.
14.
Constance Wu showed off her very adorable bunny.
15.
Ed Sheeran went from GQ's worst dressed to cover star.
16.
Seth Rogen had some questions about Sean Spicer.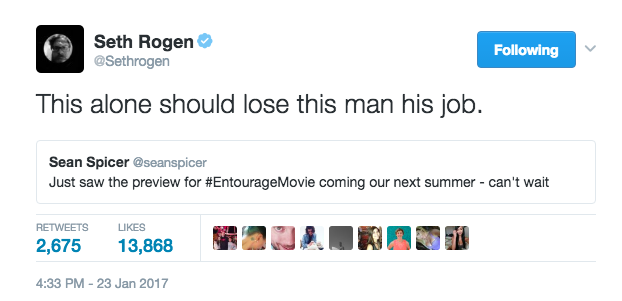 17.
And Bella Thorne pulled a Kendall Jenner.