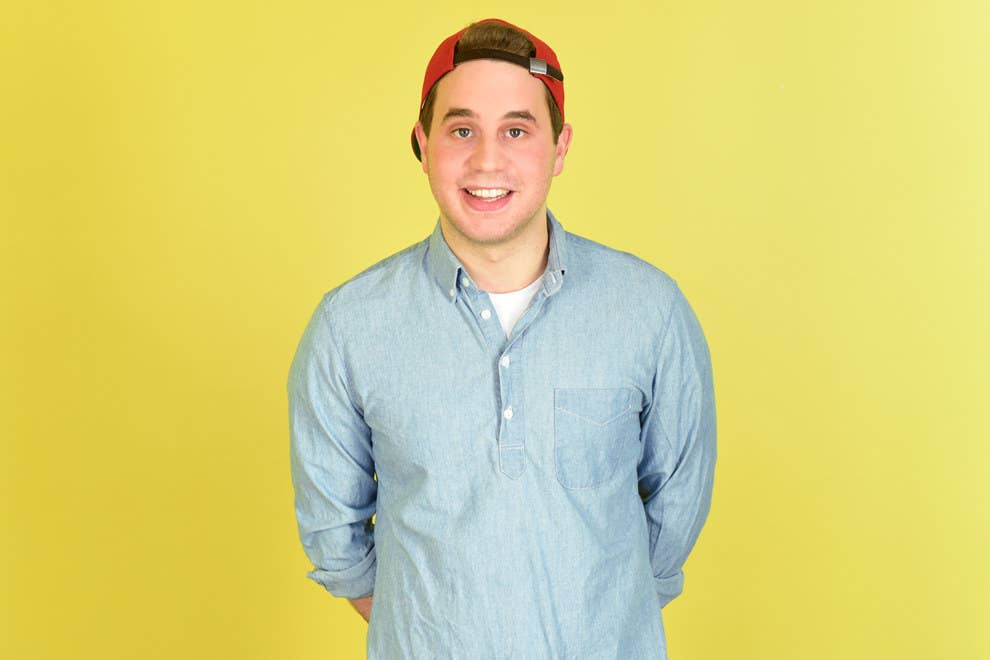 You might've seen him blowing your mind with magic tricks in Pitch Perfect, or on Broadway in the hilarious musical The Book of Mormon — but whether he's on stage or on screen, you're bound to be crying laughing. Like a blessing from the aca-gods, Benji, The Treblemakers, and the Barden Bellas are all back in their harmonizing glory this summer with Pitch Perfect 2.
And while we all patiently wait to be pitch slapped once again, we had Ben Platt stop by BuzzFeed NY to give his opinion on some very important things — like what he really thinks about horizontal running, and if he's annoyed of everyone doing the "Cups" song yet. Here's what happened.
1. Responding to a text message with "K"
Ben Platt: "Blank Space" is like my favorite song eveeeer.
3. Selfies
Do people ask you to perform magic tricks all the time?
BP: Yes, and I tell them that I can't. I'm like, do you wanna give me all the props that they gave me? Sure, I'll do it! You gotta hamster on you?
5. People who check their phone during a movie
BP: No, no, no. Especially comedy. Gotta hear the laughs!
6. Doing the "Cups" song
BP: It's a cultural phenom.
7. Horizontal running
BP: Gotta get that vertical running in.
8. A frat party
10. Reclining your seat on a plane
BP: It's the only way to fly. Gotta sleep — get the z's in.
11. People who don't turn their phone off during a Broadway show
BP: That's the worst offense.
12. Singing karaoke if you're really bad
BP: It's awful if you're like a singer, because no one wants to hear you just sing. Karaoke is to go and like, be funny, and have a good time. So I'm always like, should I pretend like not knowing what to do?
What's your karaoke song?
BP: Oooh. Usually "Crazy" by Gnarls Barkley.
13. Putting the toilet paper roll "over" (instead of "under")
14. Canceling plans if you're tired and want to stay in bed
15. Binge-watching Netflix for 12 hours straight
Do you do that?
BP: At least every week.
What's your show?
BP: Oooh, that's so hard. I just finished a lot of stuff. I just finished House of Cards and caught up, which is the greatest. Orange Is The New Black is the greatest. Um, I watch Nashville. A lot of things — too much TV.
Catch Ben Platt back on the big screen when Pitch Perfect 2 hits theaters May 15.