1. If anyone could play you in a movie, who would you pick?
Maddie Ziegler.
2. What's the first album you ever bought?
New Kids on the Block.
3. Describe your style in three words.
Fairy, fierce, glitter.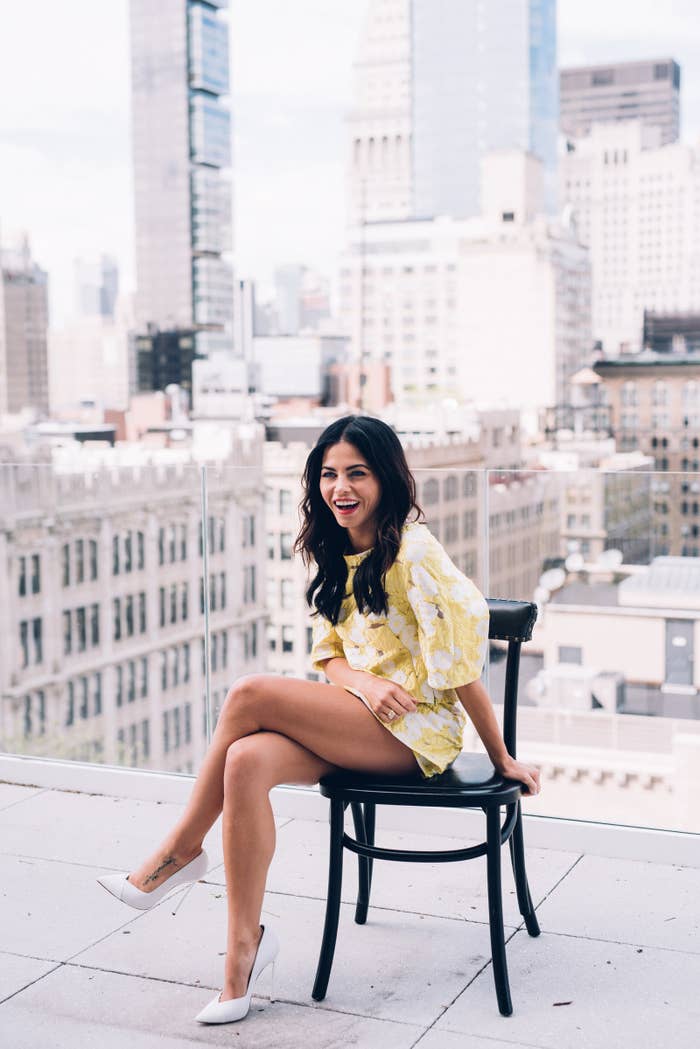 4. Craziest fan story?
A Witches of East End fan a couple of months [ago] had a tattoo of the sisters — of me, Rachel, and Julia. It was just our profile and it was like, kind of amazing. And I also felt a little bit bad because the show was canceled [laughs]. And now it lives on, on his body, and we can't continue the stories for him! Yeah, it was pretty crazy.
5. Which emoji do you use the most?
I either use the shock face, the eyes that are big and wide. Or the cheese face [that's] like, ehh, I don't know about that!
6. What's your biggest pet peeve?
Speed bumps. They drive me nuts. I will take different routes to go around speed bumps.
"I tripped on a contestants foot and fell on my face in a spider crawl, on TV."
7. What's the most embarrassing thing that's happened to you on-stage dancing or on set?
I was dancing in the Miss Texas pageant, not as a contestant but I was like the hired talent for the show to entertain the show. And I was going off stage doing a jazz walk, and I tripped on a contestants foot and fell on my face in a spider crawl, on TV. I mean, it was only in Texas, but still. I went to school the next day and everyone was like, "We saw you when you fell on stage!" And yeah, that was embarrassing. I've fallen a lot.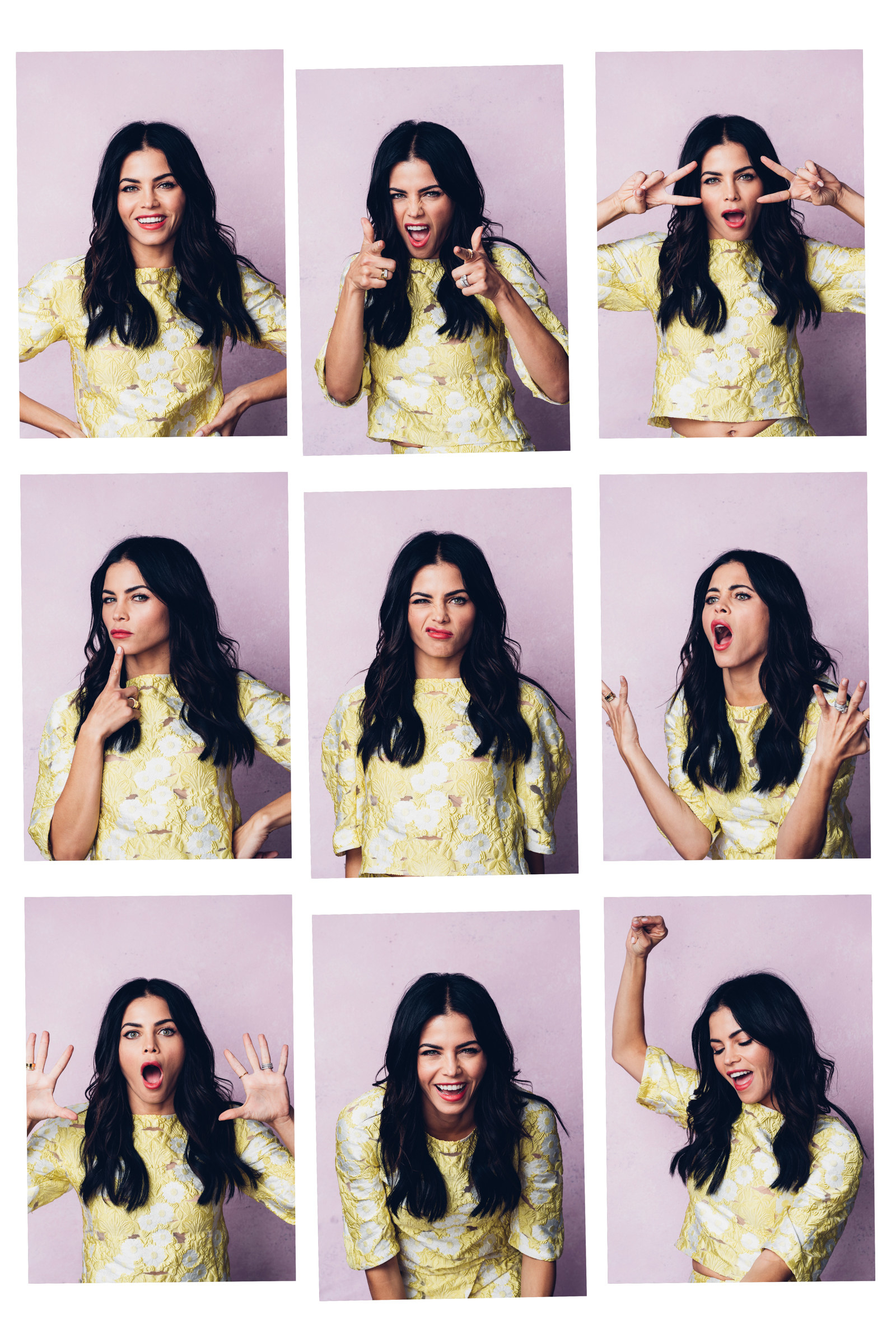 8. Last person who texted you?
Matilda, the producer of World of Dance. Not that exciting!
9. Last book you read?
I'm reading The Mermaid's Daughter, it's a reimagining of The Little Mermaid.
"We always joke we're gonna make a TV show about sisters"
10. Who's your doppelgänger?
It changes. I've heard so many different people, but Lucy Hale and Sarah Hyland. We always joke we're gonna make a TV show about sisters because we get it so much!
11. Favorite reality show?
RuPaul's Drag Race.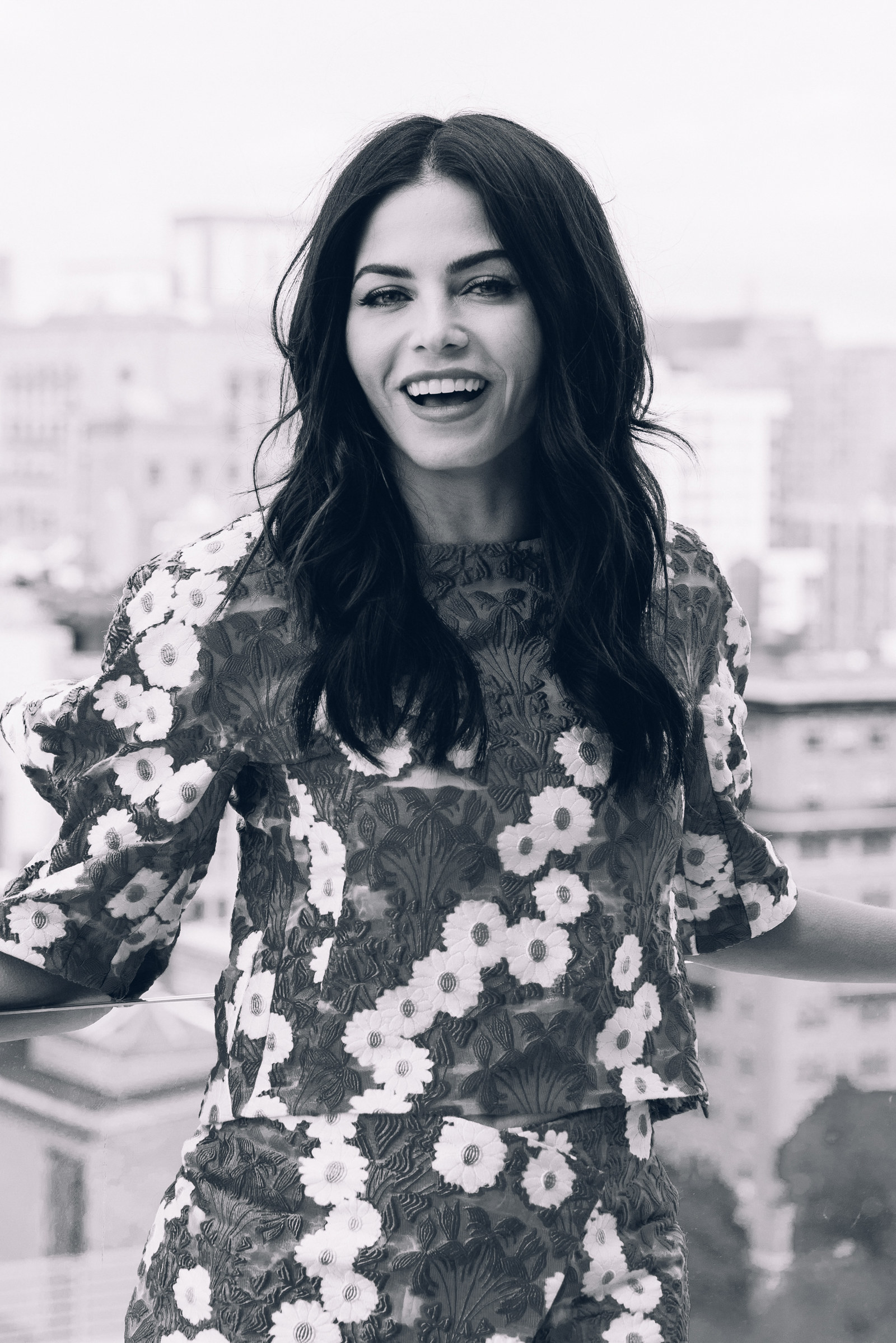 12. Celebrity crush?
Besides my husband, Ed Sheeran.
13. What's one thing you can't live without?
A Shu Uemura eyelash curler.
14. Guilty pleasure?
Bad movies in general. Like bad shows, bad movies.
15. Go-to comfort food?
French fries.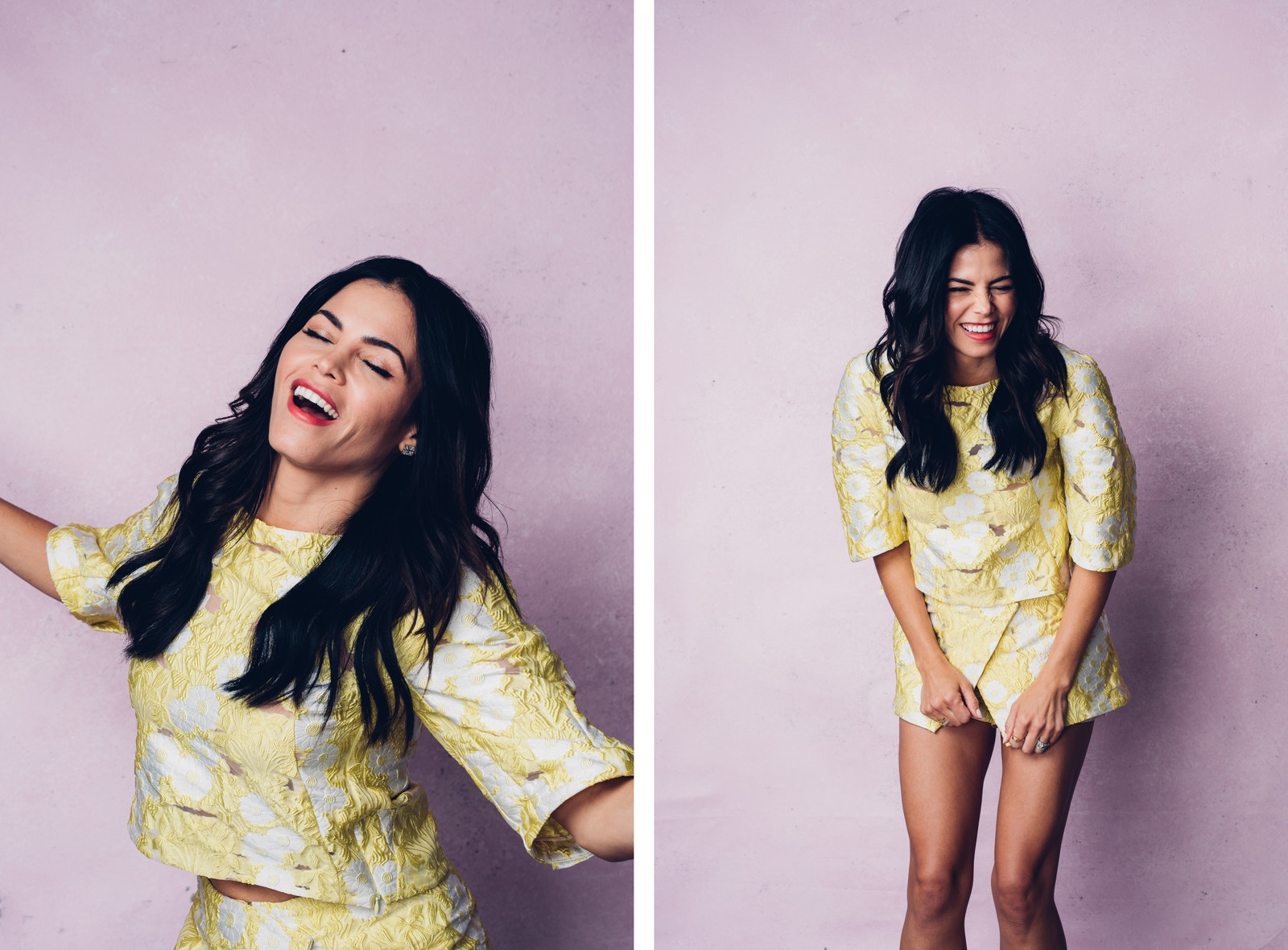 16. Name something on your bucket list.
I really would like to be in a musical — to learn how to sing enough to be in a musical. I love Chicago, but I also love Baz Luhrmann's Moulin Rouge, all those kind of musicals are amazing.
"I really would like to be in a musical."
17. Hidden talent?
I am really good at making art with pipe cleaners. I've discovered this after I had Everly. We were playing with pipe cleaners and I can make some insanely creative, artistic things with pipe cleaners. [laughs]
18. What accomplishment are you most proud of?
Having my daughter.
19. Favorite place to visit?
Italy, [the] Amalfi Coast. [It's] amazing.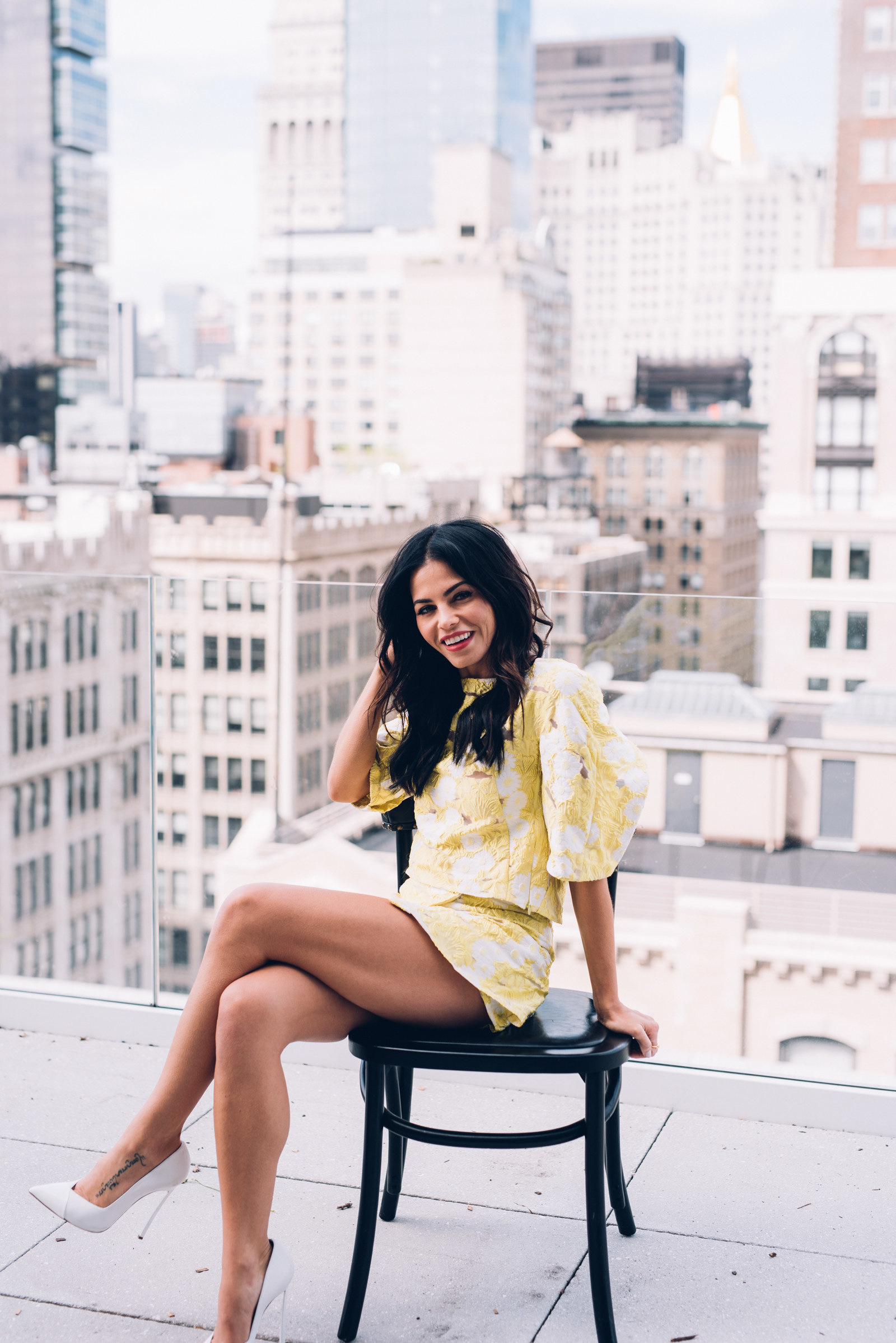 20. Dream vacation spot?
I've never been to India. I want to go to India.
21. What's the absolute best thing about your job?
That I get to do what I love, and make money, and travel the world, and inspire young people.
22. Biggest fear?
Sharks. It cripples me from swimming in the ocean. I swim for like 10 seconds and I swim out really fast. I'm terrified of sharks! And everyone says it's easier to die in a car accident than a shark [attack], but do you know how bad it would suck to be eaten by a shark?! [laughs] It's like, why risk the one percent? And I think I'm like kind of the same size as a seal, it freaks me out.
"Be you — people want to see you."
23. Best piece of advice you've ever been given?
Jennifer Lopez actually gave me a really good piece of advice, where she's like, "Be you — people want to see you. In everything, from when you're acting to everything, just remember to be you. Bring your best self forward."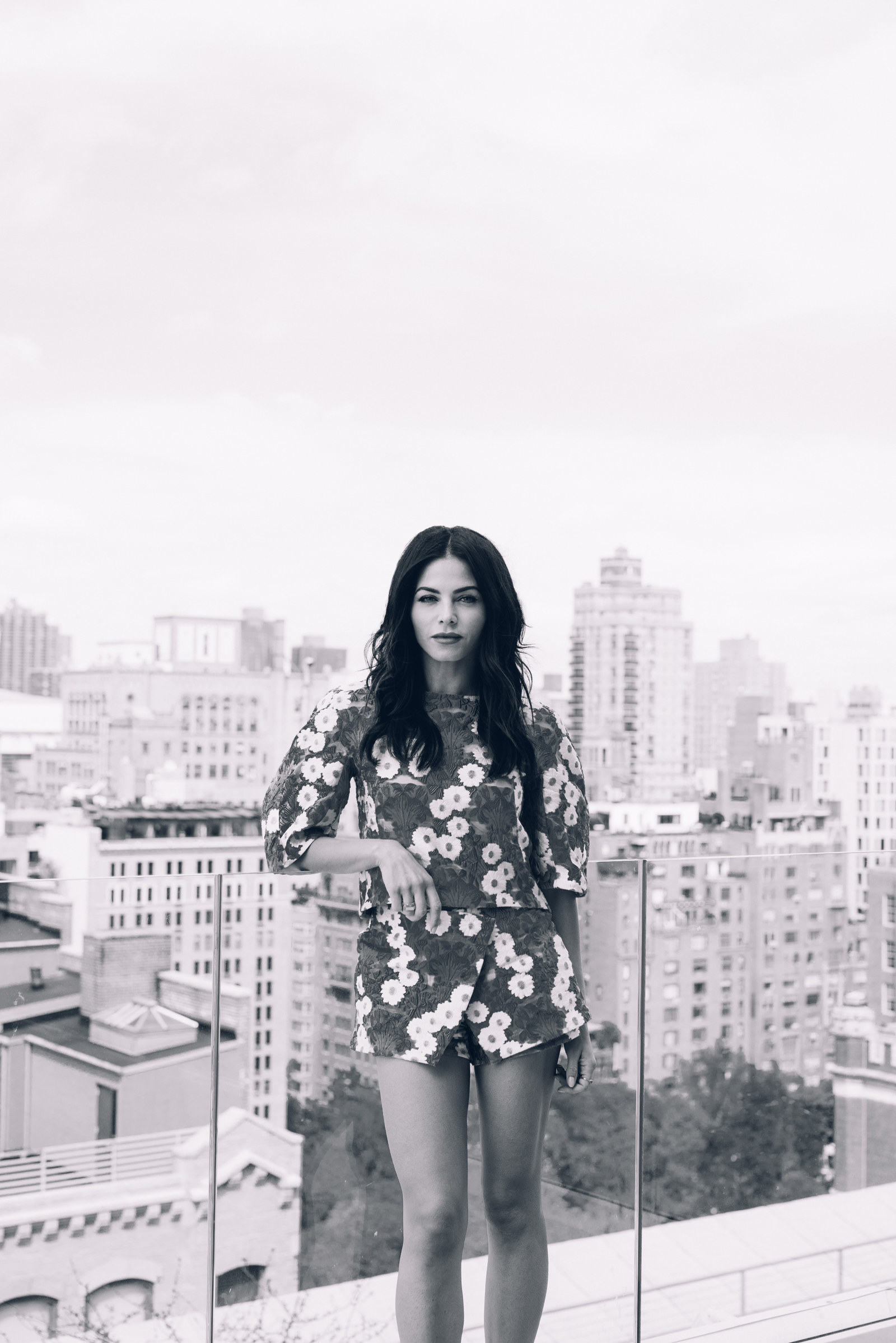 24. Background wallpaper on your phone?
Everly.
25. Describe the perfect day.
In Hawaii, wake up, go to the beach. Play with my daughter on the beach. Have a margarita, play some more on the beach. Then go out for a sexy dinner, date night — all on the beach.
26. What was your favorite part about mentoring on World of Dance?
Working with the young dancers and working with them through their journeys and their excitement and nerves on the show. And knowing what that was like, and being able to mentor them through it.
27. What do you hope for in 2017?
I hope to really enjoy what is happening, to create more than I could even imagine in my mind, and lots of quality family time.
Catch Jenna on World of Dance when the series premieres Tuesday, May 30 at 10 p.m. ET on NBC!