This Woman Got Styled By Six Different Ladies And Here's How She Looked
"You look like Michelle Obama!"
by
,
This is Niki. She's a video producer at BuzzFeed, and she loves wearing flannel the way dolphins love making clicking noises.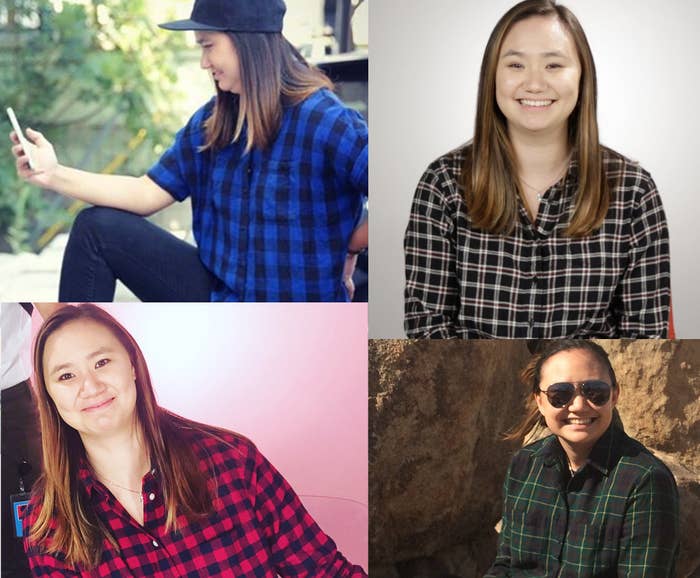 And while Niki loves her look, she thought it'd be cool to see what she might look like if her friend-os, the women of Ladylike, each took a turn dressing her. And here's how it went:
Safiya went first, and she was determined to glam Niki up.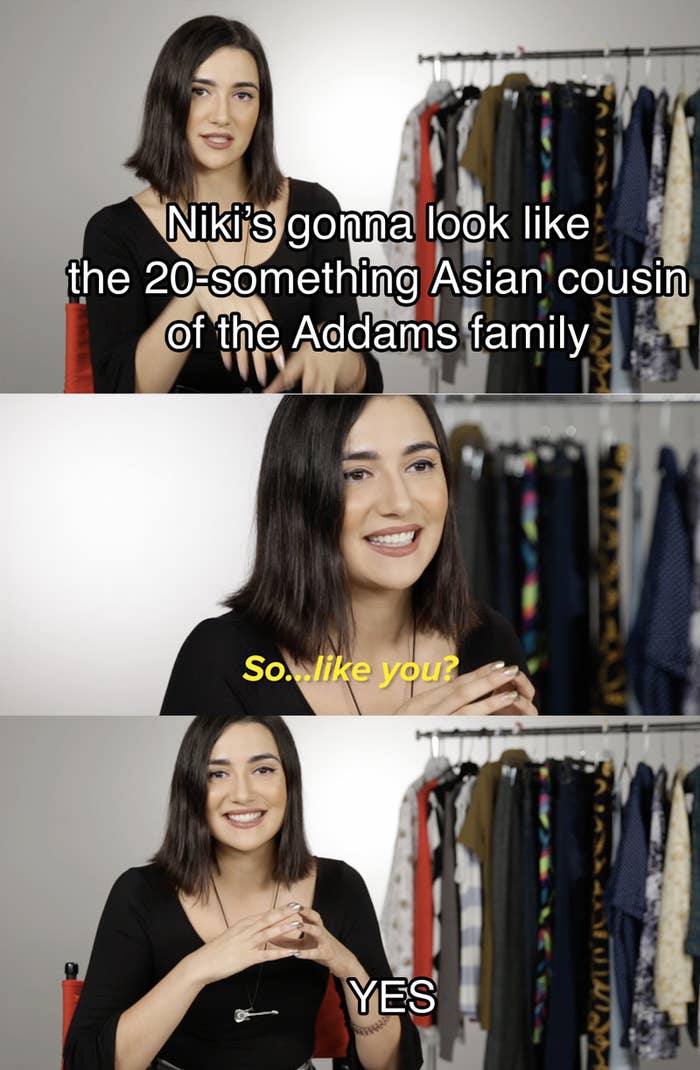 Saf dressed Niki in a black body-con dress with an attached choker, a bomber jacket with tigers on it, some heeled boots, and winged eyeliner.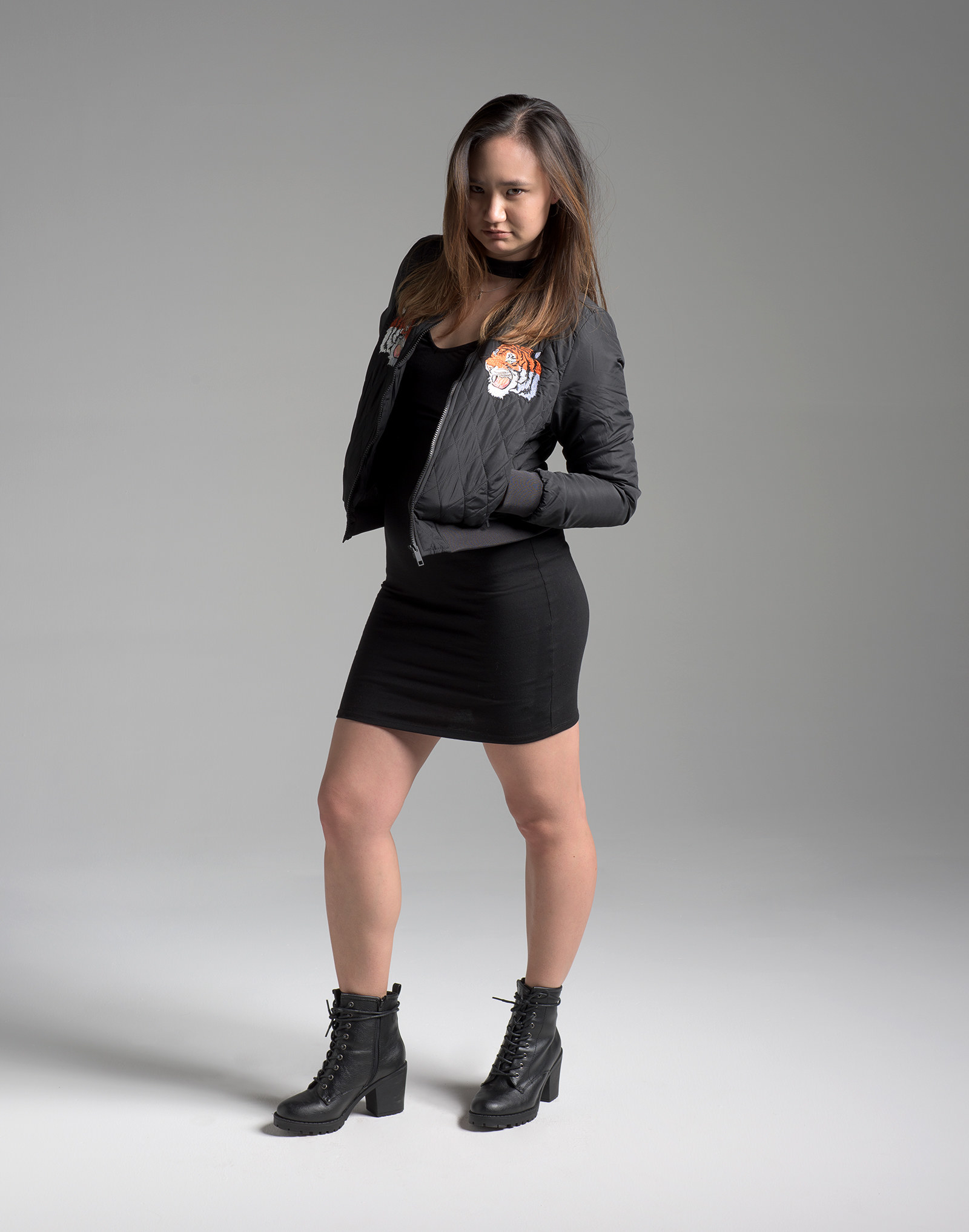 Saf was super pleased with what her outfit was doing for Niki's booty, and Niki agreed — even if she was a lil' out of her comfort zone.
Freddie also wanted Niki to show off her bod, but went in a slightly different direction.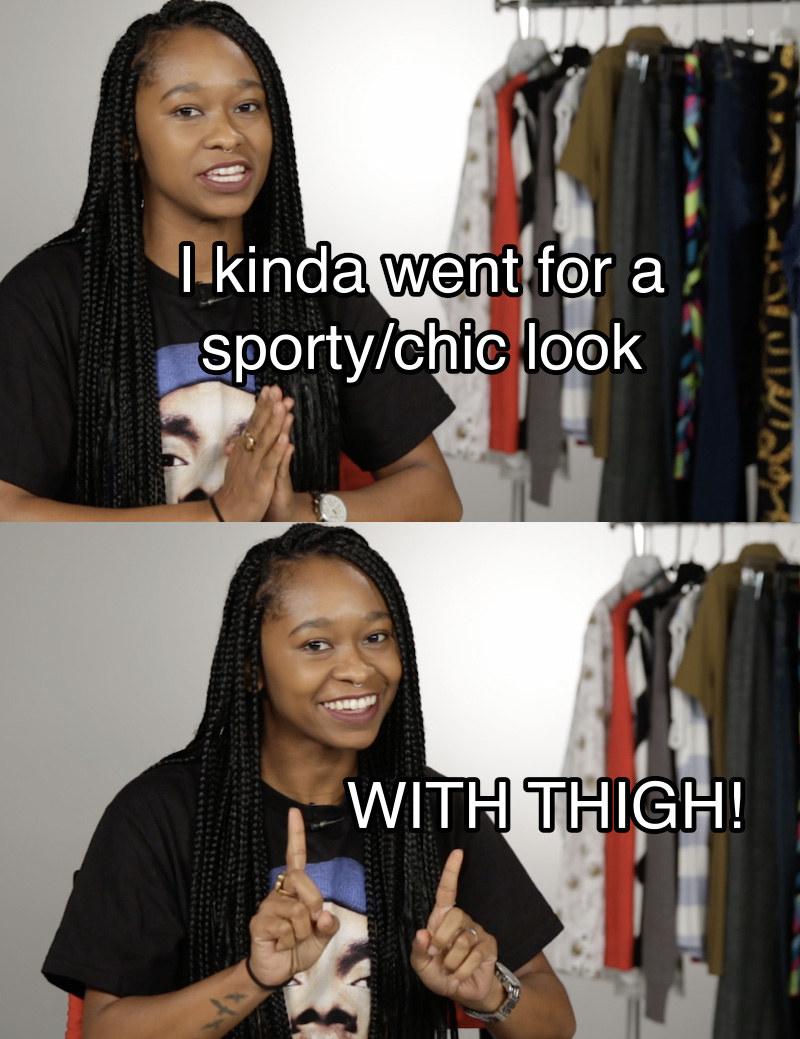 Freddie dressed Niki in an oversize T-shirt dress with long sleeves, gold hoop earrings, a high bun, and white sneakers:
Freddie was very excited for Niki's J.Lo/Ja Rule early-2000s vibe.
Jen wanted Niki to go full Diane Keaton in Annie Hall.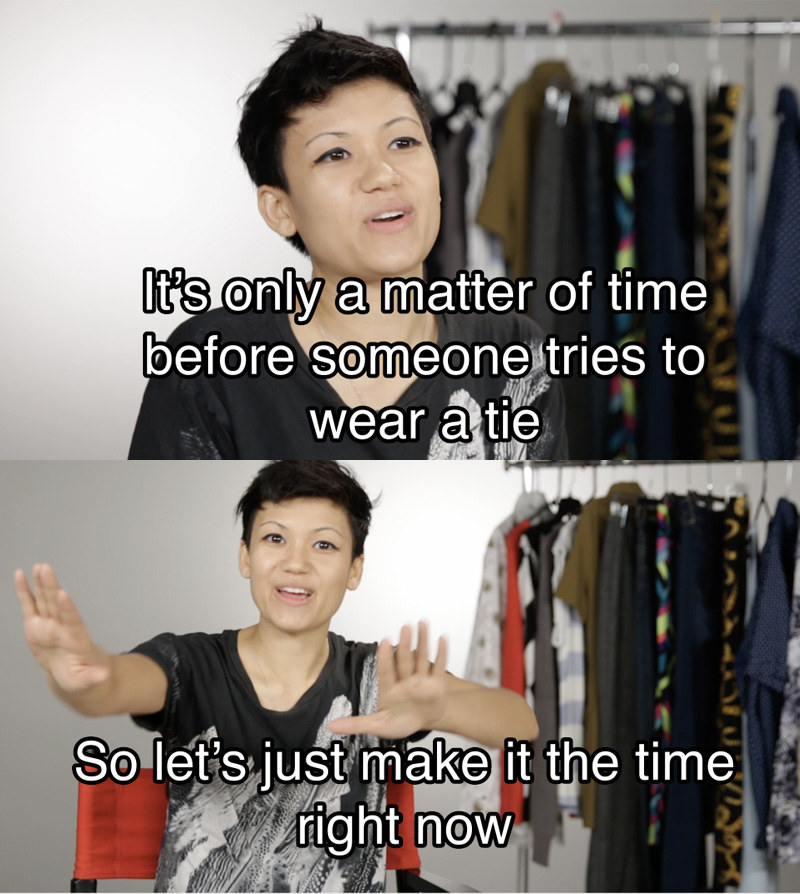 Jen dressed Niki in tailored blue pants, a white button-down, brown suspenders, a brown skinny tie, and brown wing-tip shoes.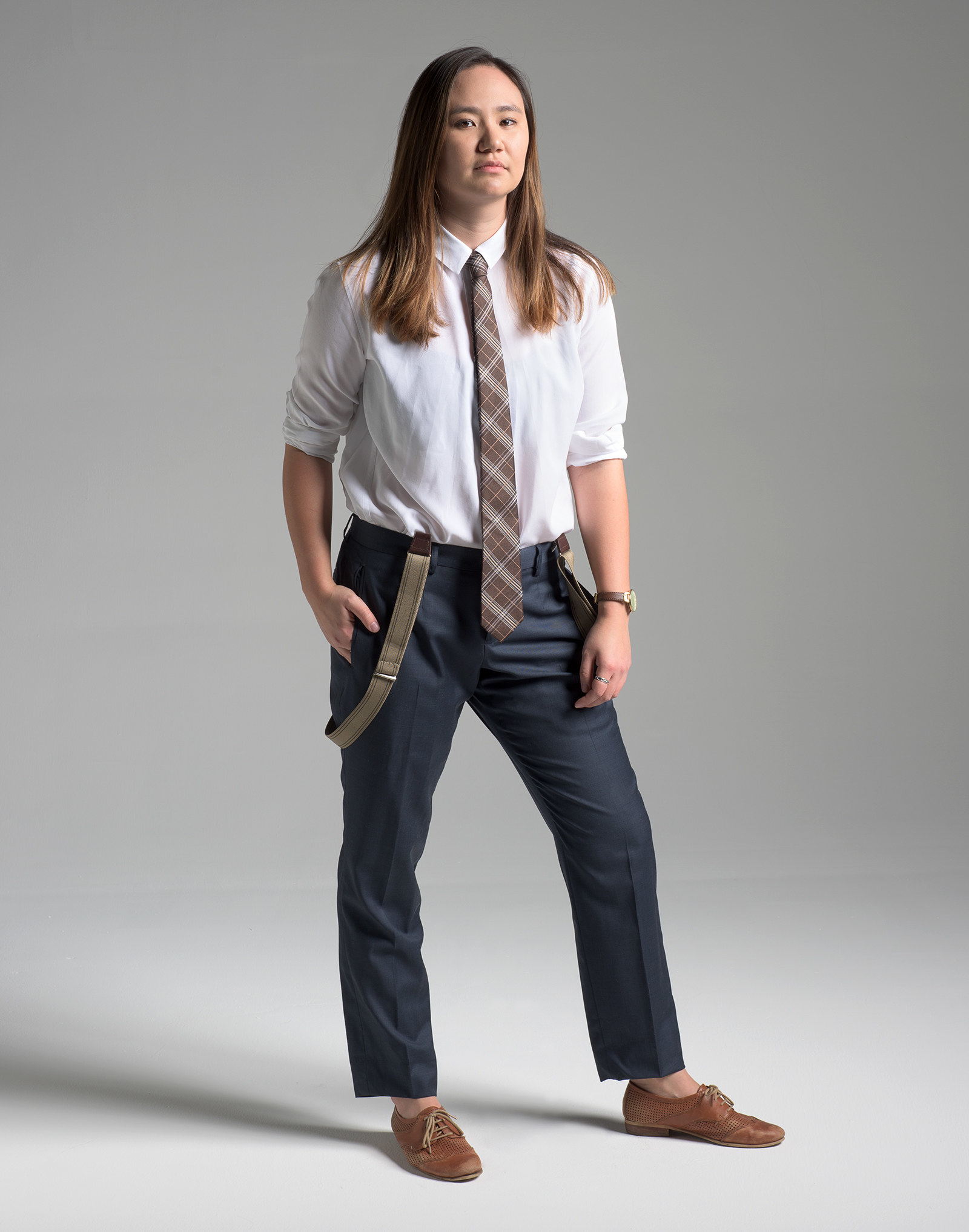 Jen said Niki looked like she was in Man Men, and Niki was pleasantly surprised.
Devin wanted to give Niki a superhero workplace-chic look.
Devin dressed Niki in a sleek black bodysuit with black booties.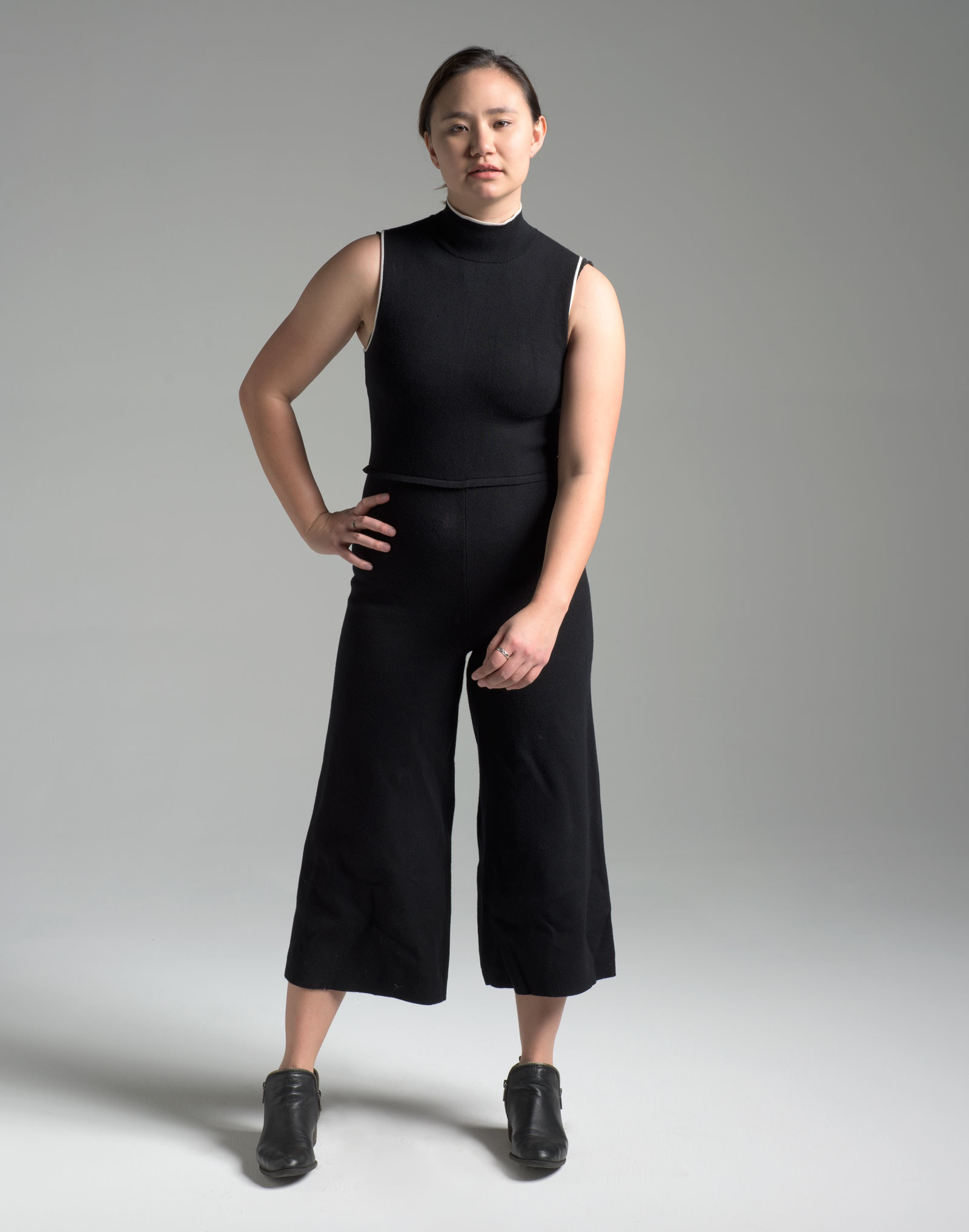 Devin also added a berry lip color to the mix, but Niki was very torn on this outfit.
Kristin wanted to put her in a dress with a silhouette that screams "business shark":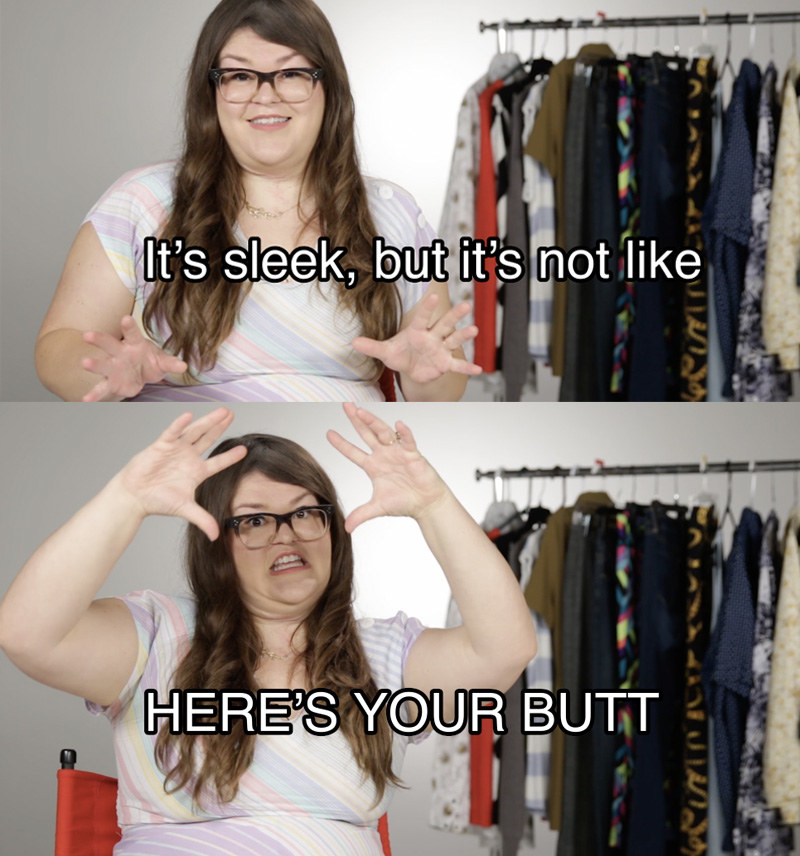 Kristin dressed Niki in a sleek navy dress with elbow-length sleeves and black heeled boots.
Chantel noticed that this outfit was very Michelle Obama-esque, which Niki was delighted by.
Chantel wanted to put together an outfit for Niki that would be a little ~teasing~.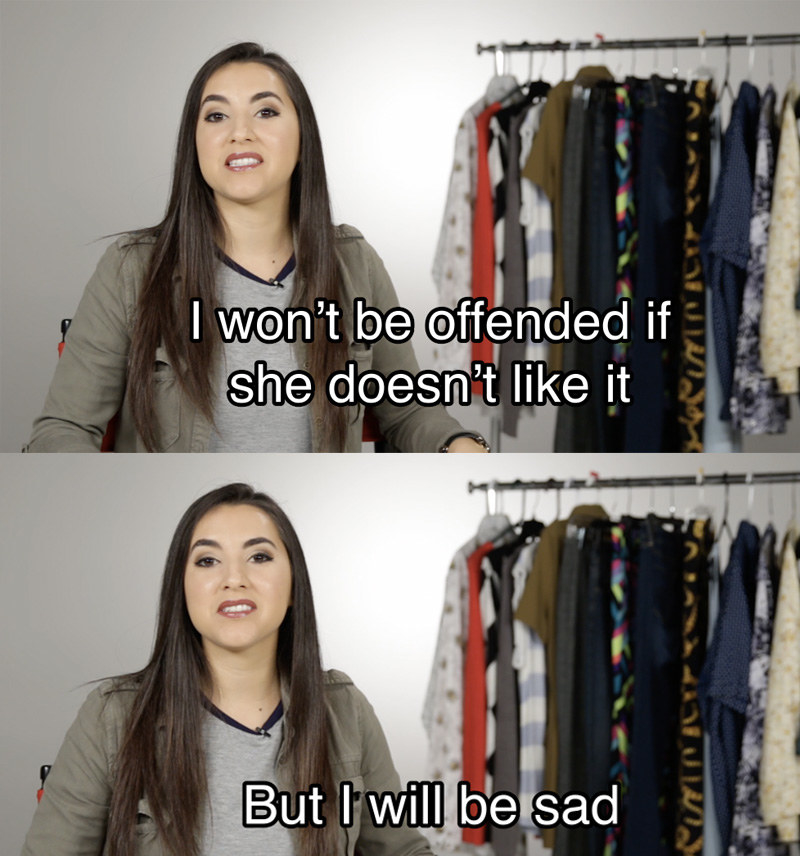 Chantel dressed Niki in a black overall romper, a black long-sleeve turtleneck, and black booties.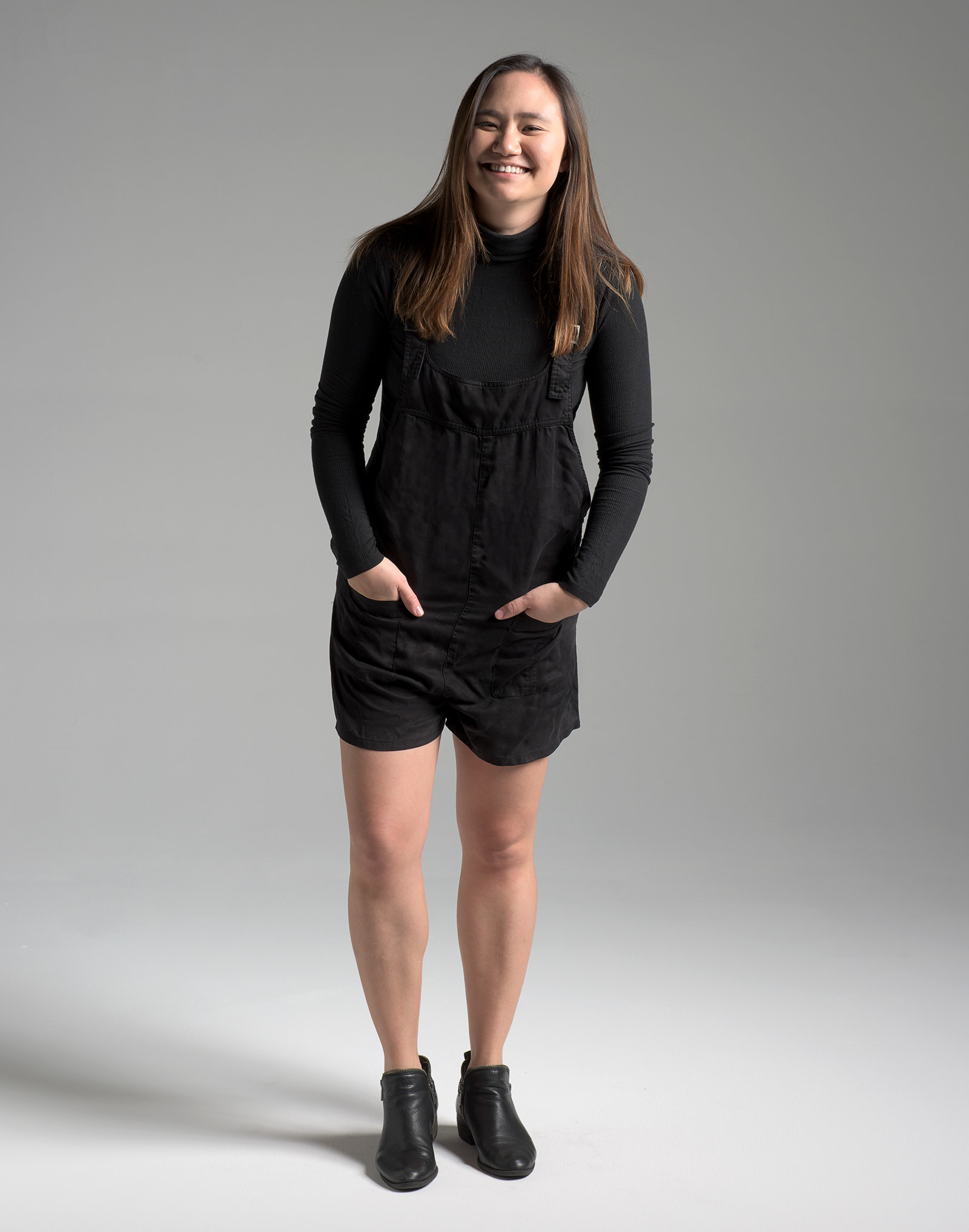 Chantel thought it was v cute, and Niki's prior negative feelings about rompers did a total 180.
Overall, Niki was glad that she got her friends to dress her, as she learned that there are all sorts of ways to be comfortable that don't involve just flannel.