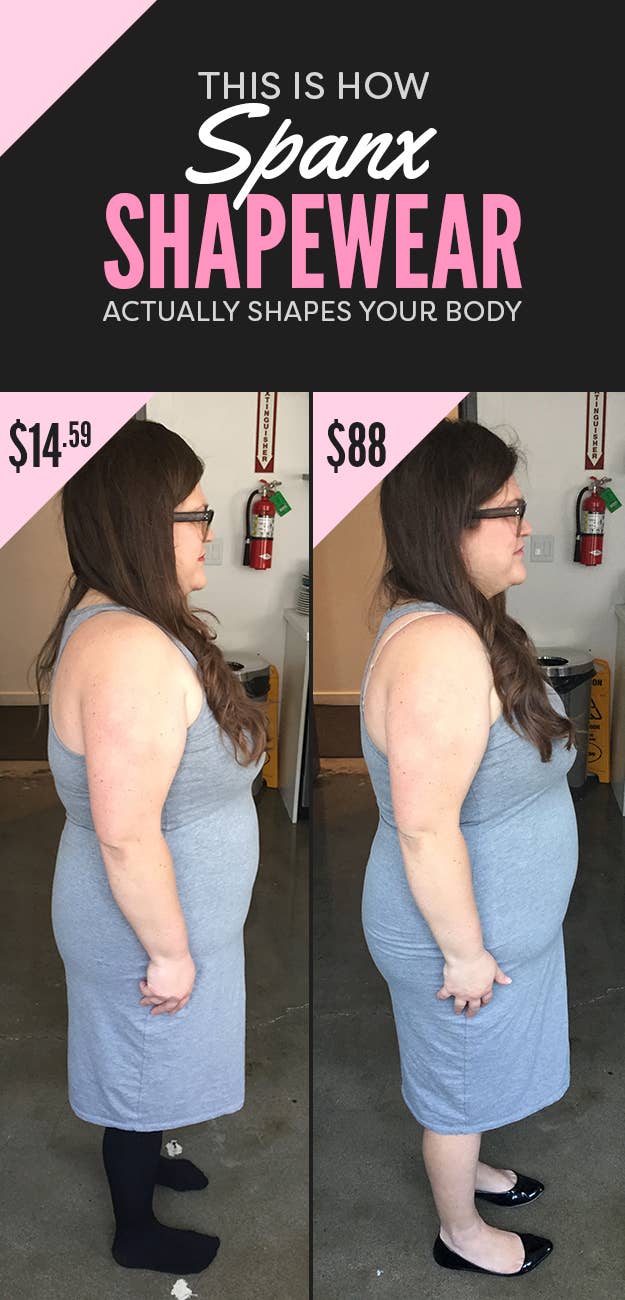 Hi, I'm Kristin. Like many ladies on this lil' dirt planet, I've believed my whole life that if you have ANY squishable body parts, the key to a slimmer-looking bod is wearing shape wear -- specifically, the cadillac of shape wear: Spanx.
Spanx shape wear comes in so many different varieties -- many of which are pretty expensive. So if I've spent so much of my mental energy and money believing that this stuff makes me look slimmer... shouldn't I check and see what effect these items actually have on my body?
So I bought eight garments of different price points -- four Spanx brand items, and four items from Spanx's lower cost line, Assets -- and compared them to each other.
We took photos of myself wearing them under the same dress in natural light (in one of our office kitchens), and compared them against me wearing just big old underwear (a pair of Hanes Hi-Cut briefs, if you're keeping score at home.)
I initially figured that some of the cheaper products might end up feeling and looking better than their more expensive counterparts. But what I *also* discovered was a bit more interesting than that:
But if you look at the same products from the side, it's a slightly different story: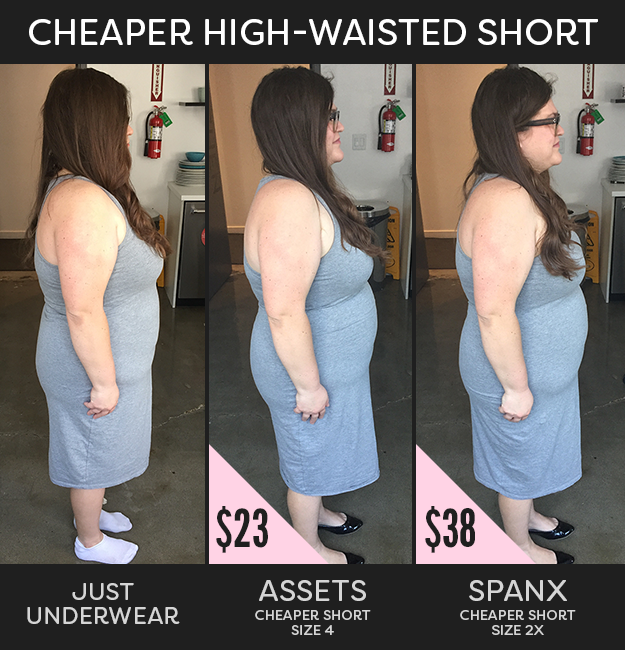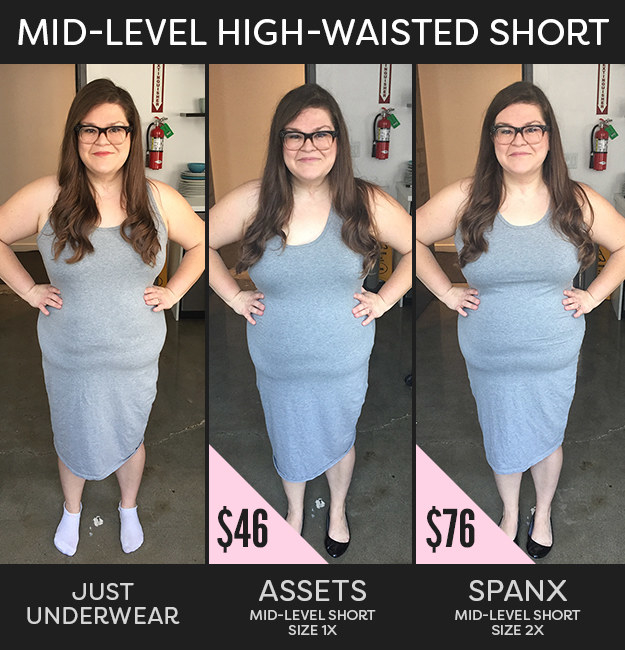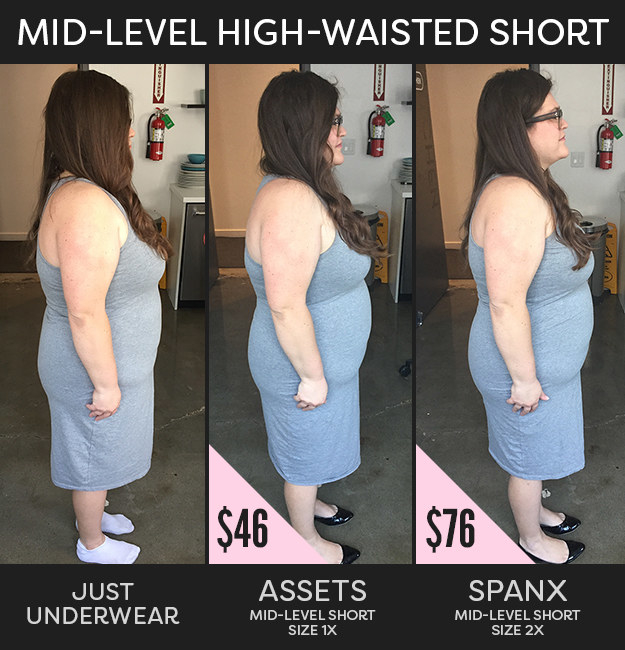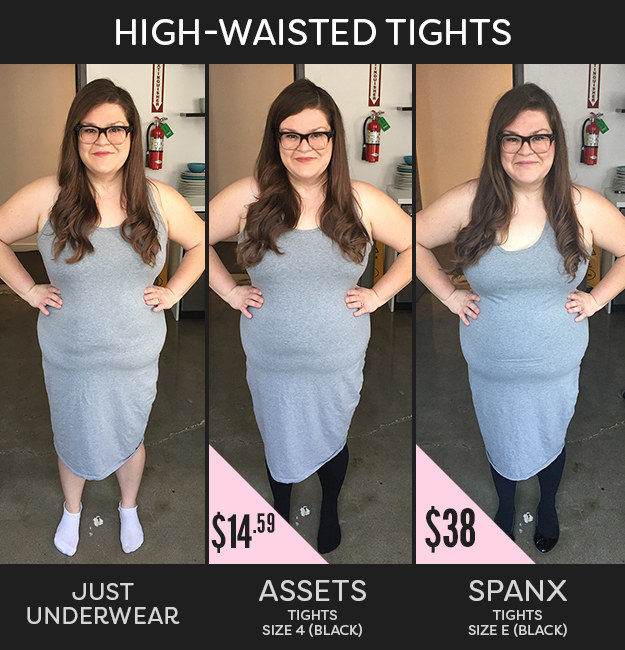 SO! I feel like I learned a lot today!
1. While I will stress that not everyone's body reacts like mine -- I think it's worth asking yourself: If you are *convinced* beyond a reasonable doubt that ANY shape wear makes you look thinner, where did you get this idea from? Have you ever asked people if they can tell the difference? Can YOU tell the difference?
2. On a practical note: You might not need as much shaping power as you think you do. I am definitely drilled to believe that tight=right, but apparently up is down and left is three.
3. There are many MANY reasons to wear shape wear -- for starters, they can be pretty effective against your thighs rubbing together into a painful nightmare -- and if it's something that makes YOU feel like a high and tight superhero, then that's great! But if someone is telling you that you can't wear something without that added support -- beyond that just being a ridiculous thing to tell someone -- there's a good chance they're reacting from a lifetime of socialization and not actually seeing what your body looks like.