Actor and model Julia Fox is known for her unique fashion choices — such as this men's tank top that she DIY'd into a crop top and skirt set.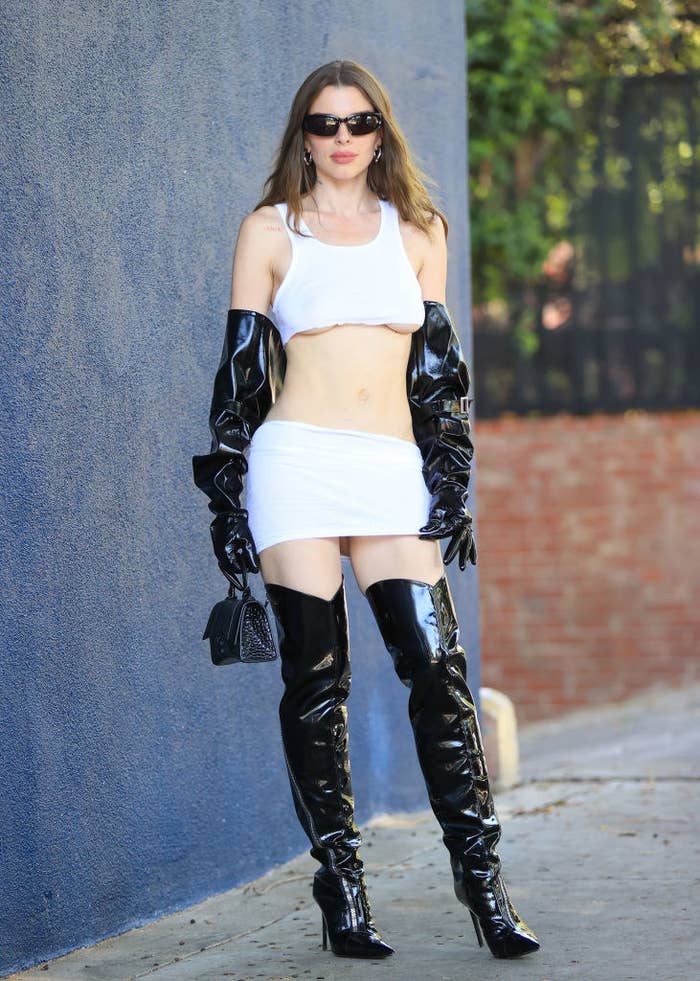 Or there's the pair of high-waisted jeans that she transformed into low-rise jeans and a denim bandeau.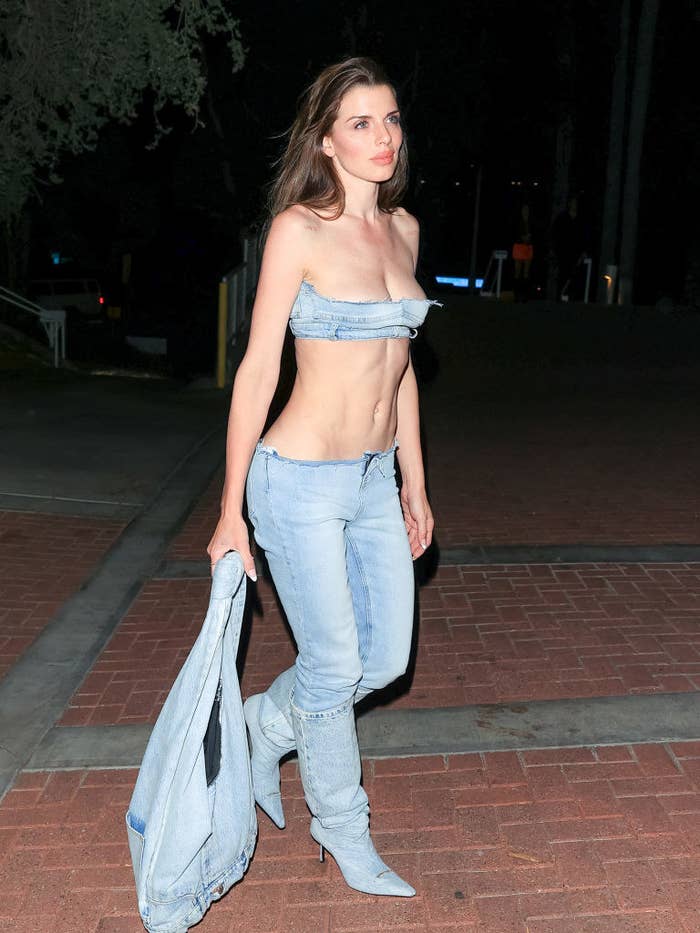 On Sunday, Julia brought her daring sense of style to the Vanity Fair Oscars party with this Han Kjøbenhavn grip dress.
Closer up, you can tell exactly why it's called a grip dress.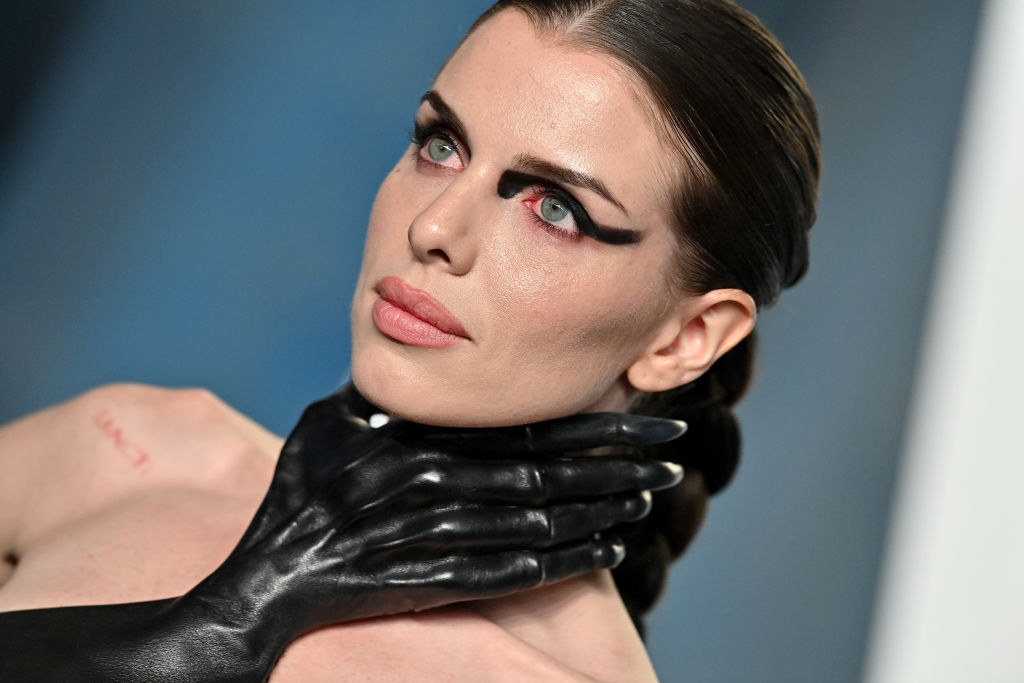 However, her interesting neckline isn't what has me in such a chokehold — it's actually her bag.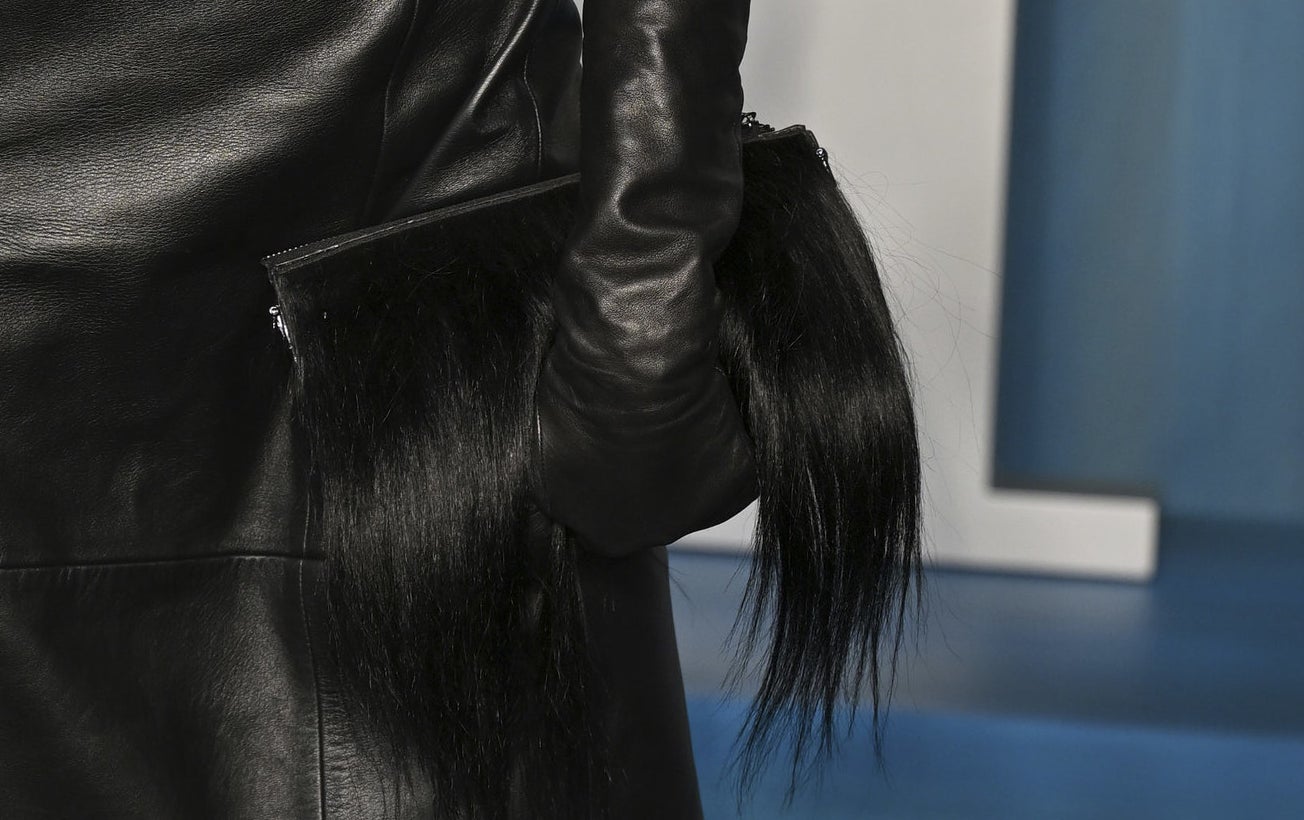 On the red carpet, Julia told Vanity Fair that her clutch was decorated with what appeared to be "real human hair."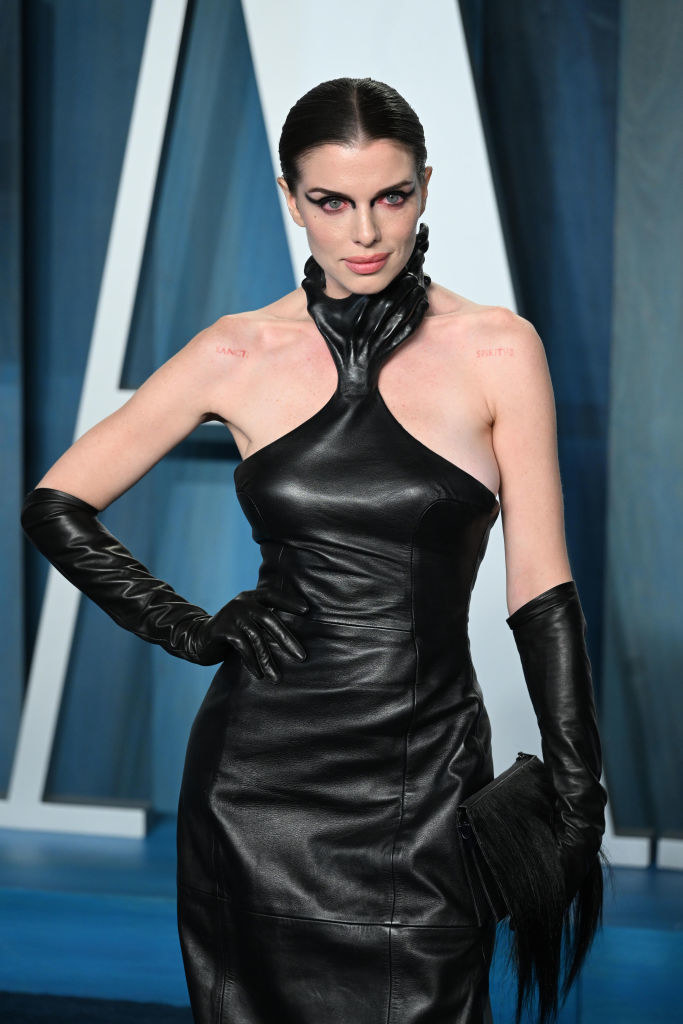 Le Mindu is an avant-garde hair stylist and costume designer who has created a number of ~hairy~ looks for Lady Gaga.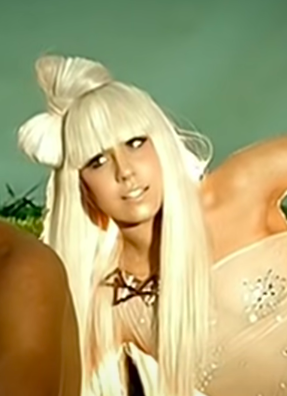 However, it's also possible that Julia's bag actually isn't made of human hair. Back in 2019, Le Mindu released a capsule collection of bags made with artificial hair in collaboration with dancer Emilie Fouilloux.
Well, Julia's choice of clutch is definitely pretty hair-raising...I don't think this is a trend I'll personally be tangled up in, but I'm impressed by the way she always hairs to be different.