Urban exploration — aka exploring abandoned manmade structures — always looks so cool in movies, like when Quentin and his friends search for Margo at the abandoned mall in Paper Towns...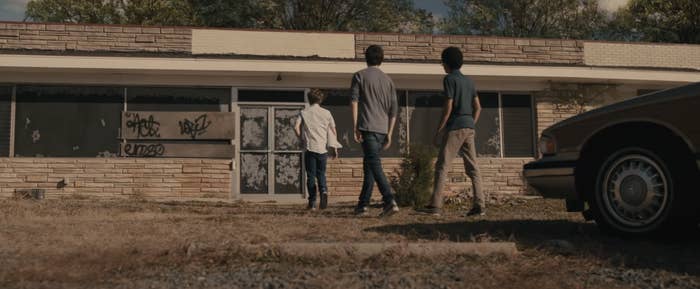 ...or when Grace takes Henry to the koi pond in an abandoned factory in Chemical Hearts.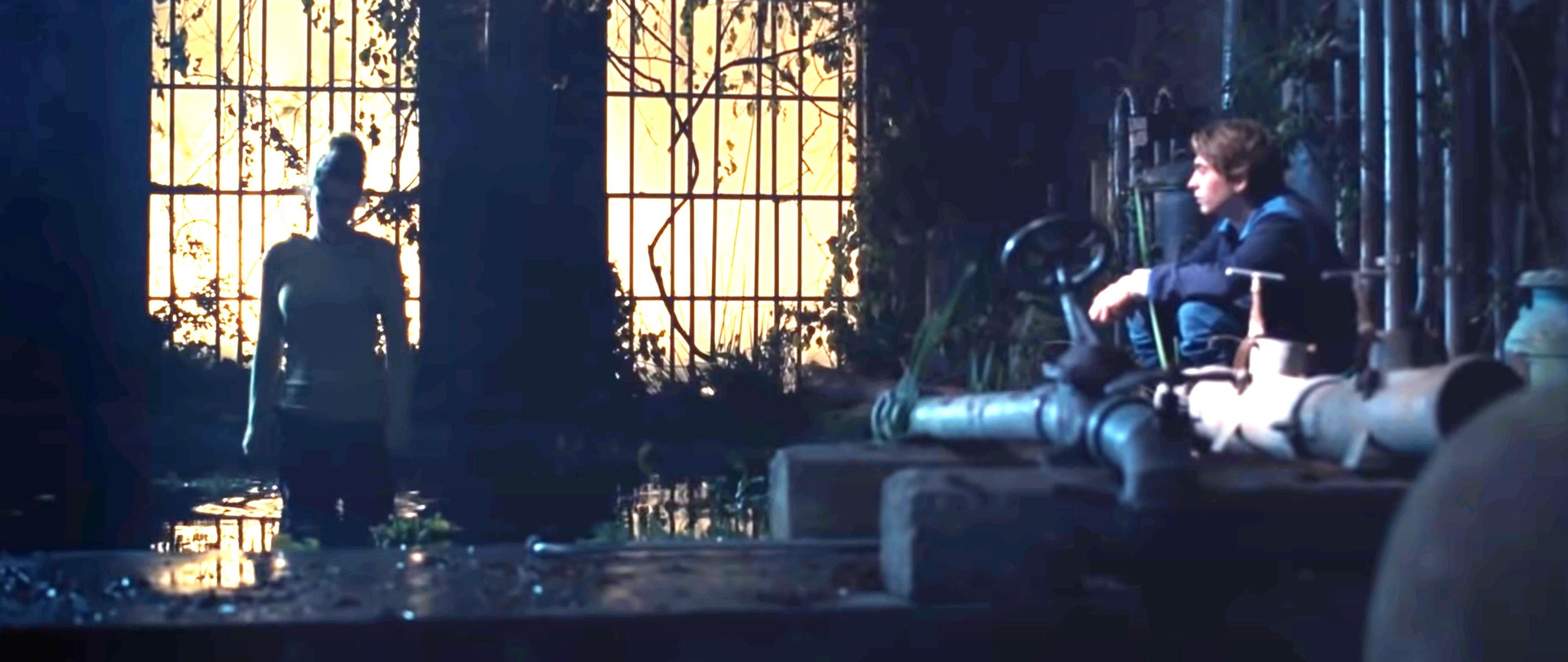 While it's not something I'd ever actually do IRL, the pictures taken by people who are brave enough to do it are equally cool and creepy.
Here are 27 unsettling pictures taken inside abandoned places:
1.
This chilling scene from an abandoned hospital that still has power: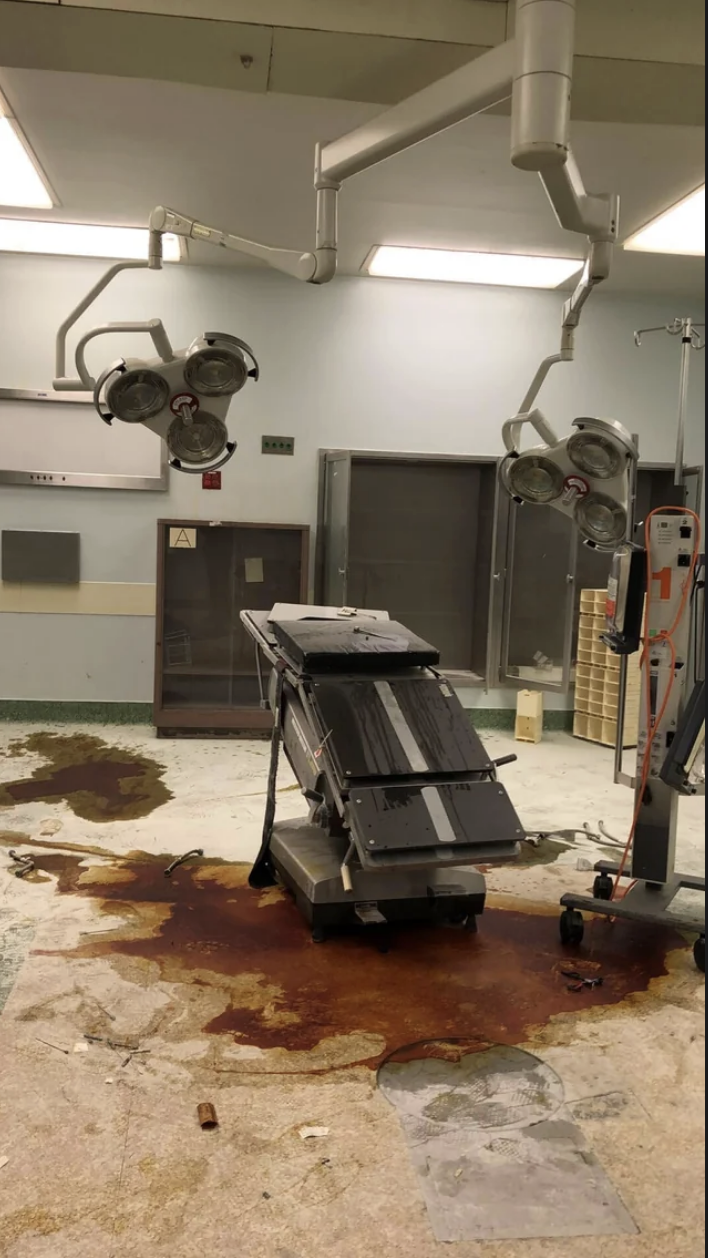 2.
These carved president heads that were left in a field in rural Virgina: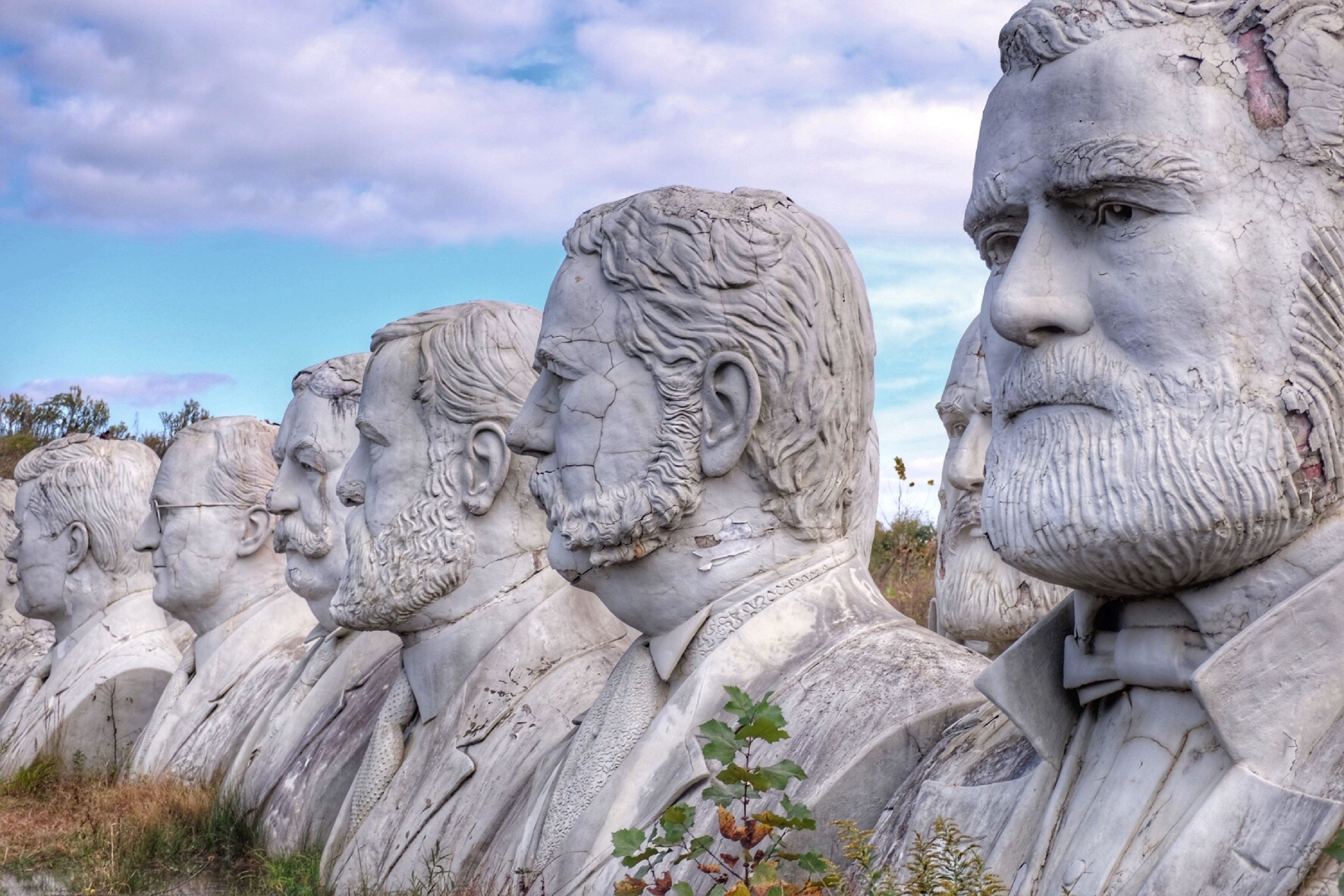 3.
This room filled with gas masks at Chernobyl: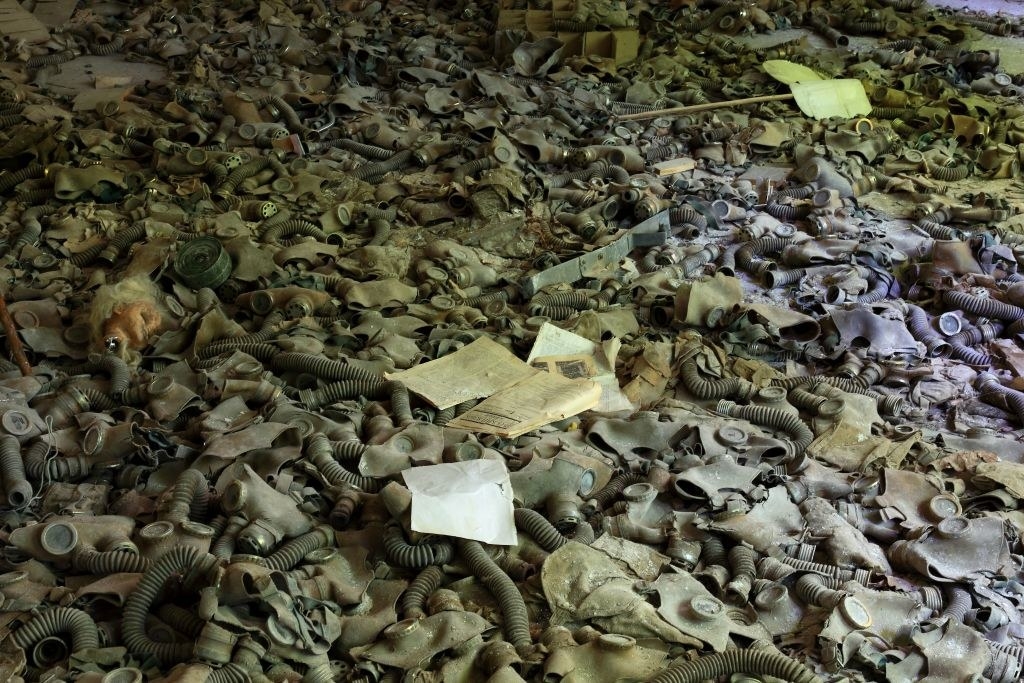 4.
This empty pool inside an abandoned Soviet mining settlement: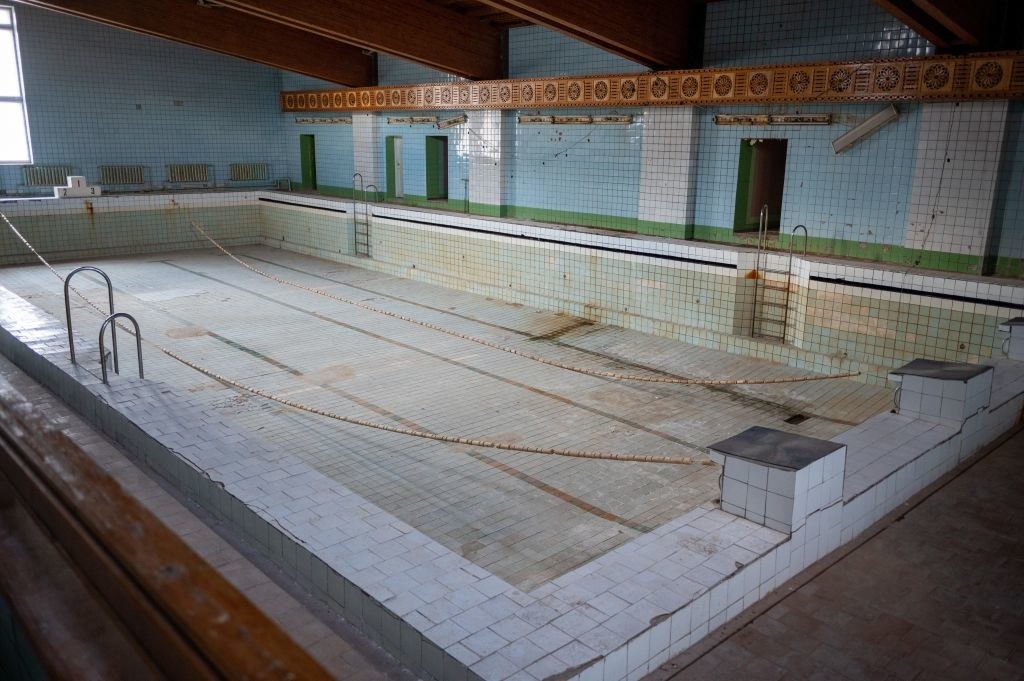 5.
Inside this abandoned train:
6.
The birds' eye view from inside of this abandoned house: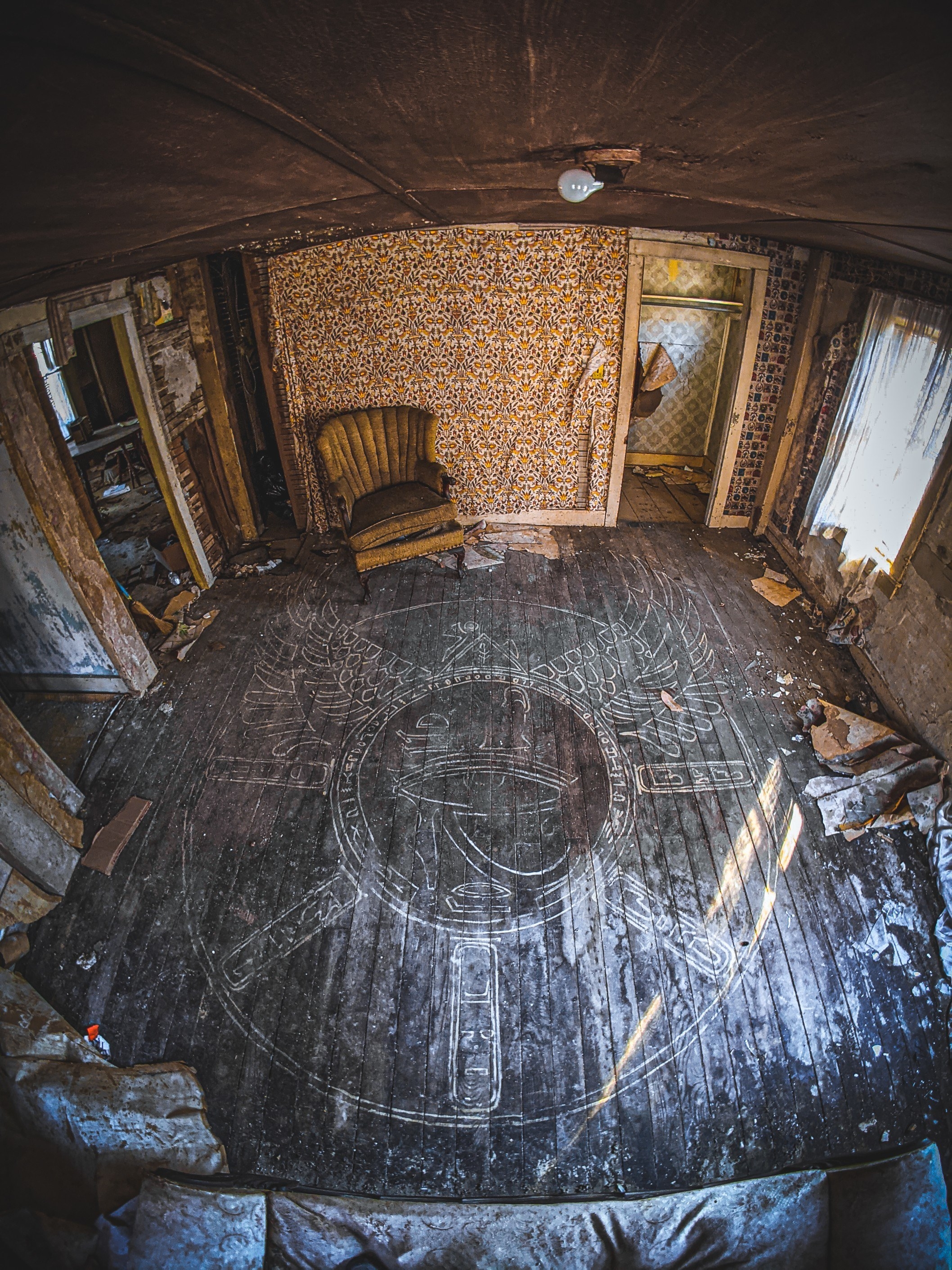 7.
This school gym that was shut down right after prom: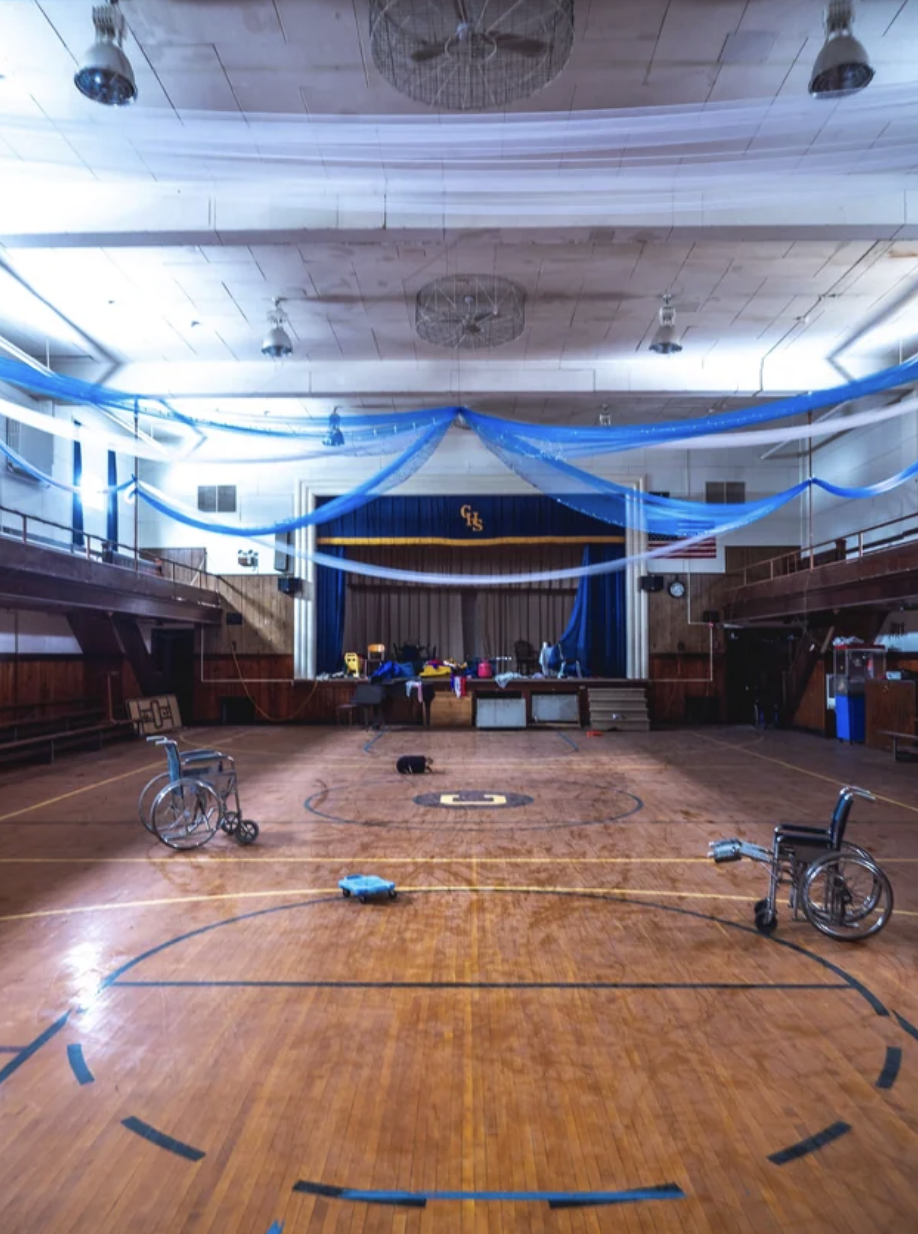 8.
The light show in this deserted cinema: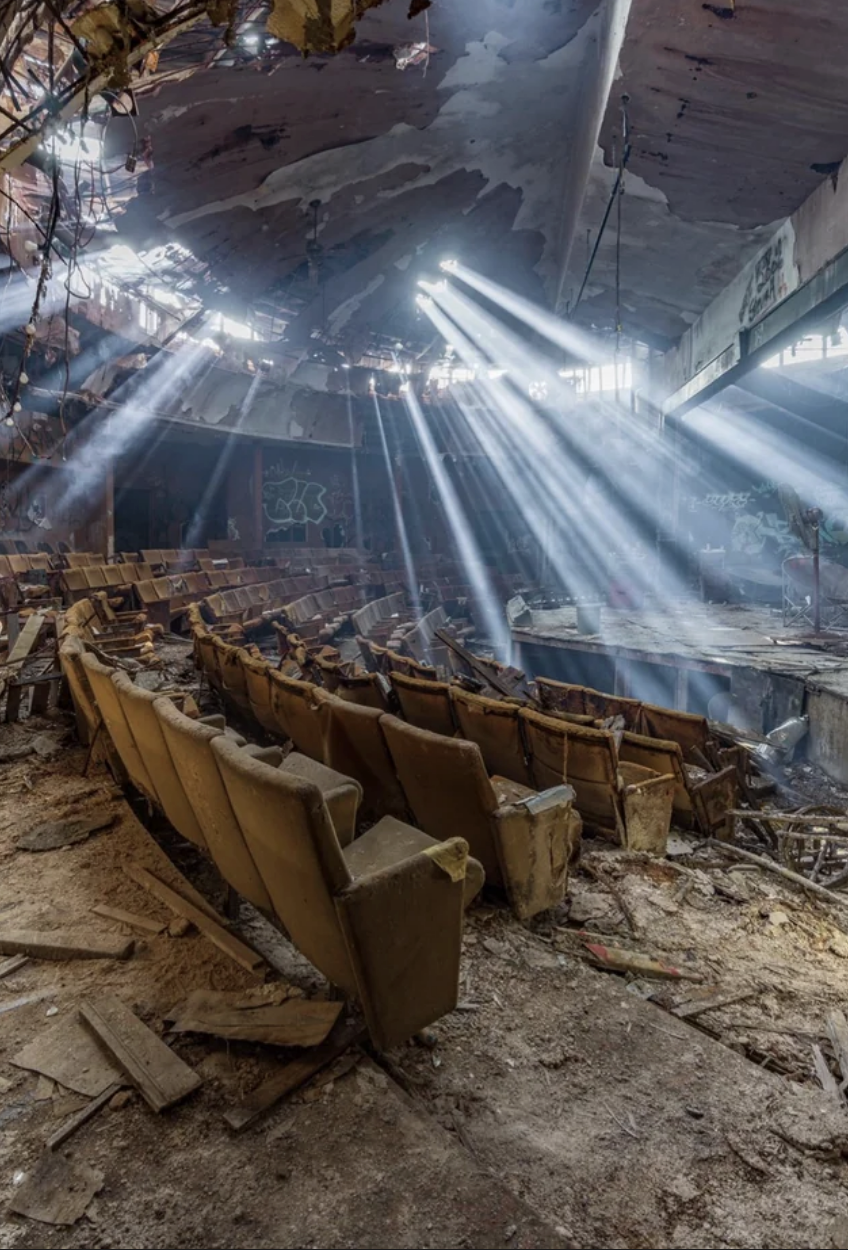 9.
This abandoned Playboy mansion: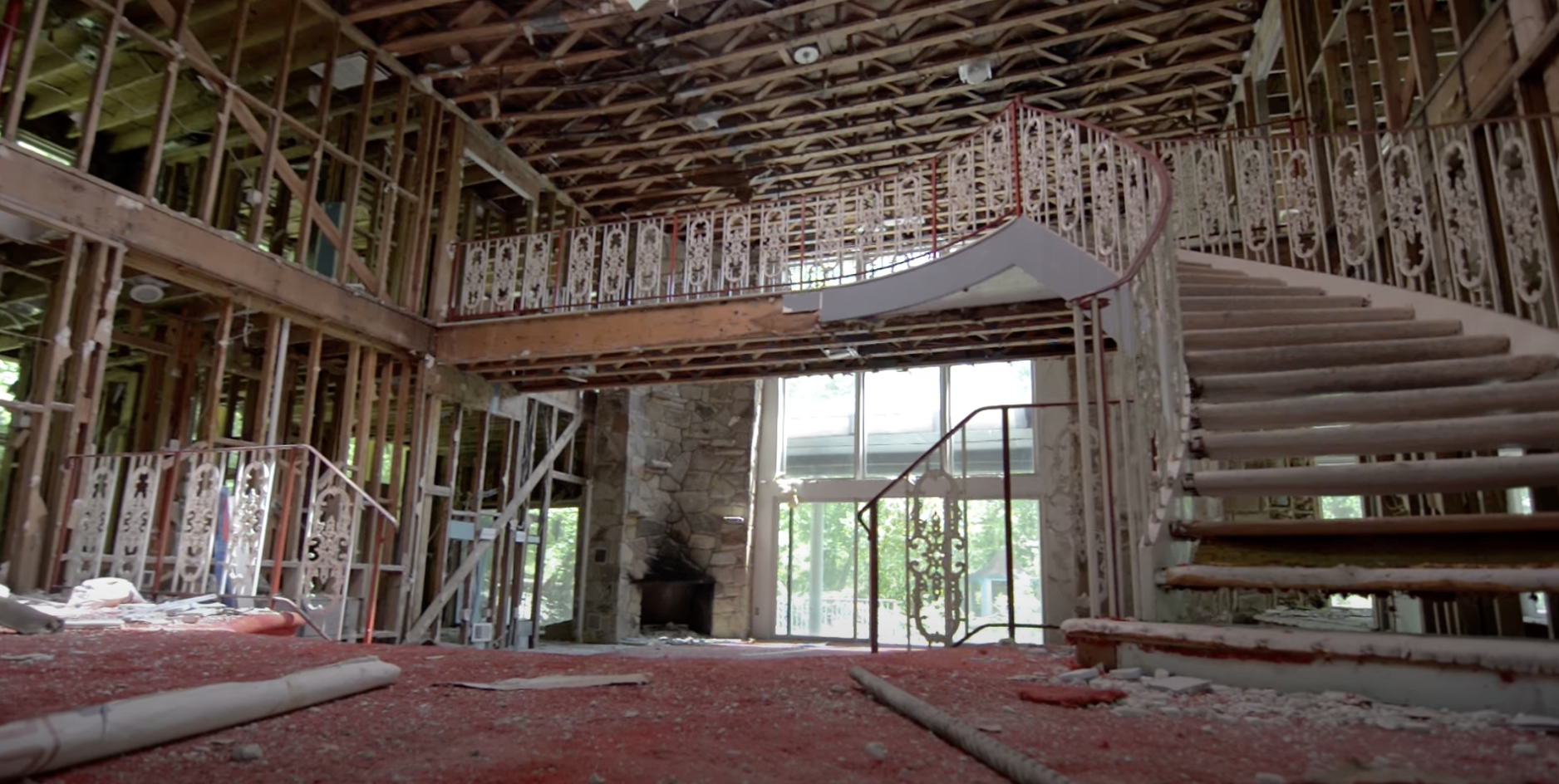 10.
This deserted woodland chapel: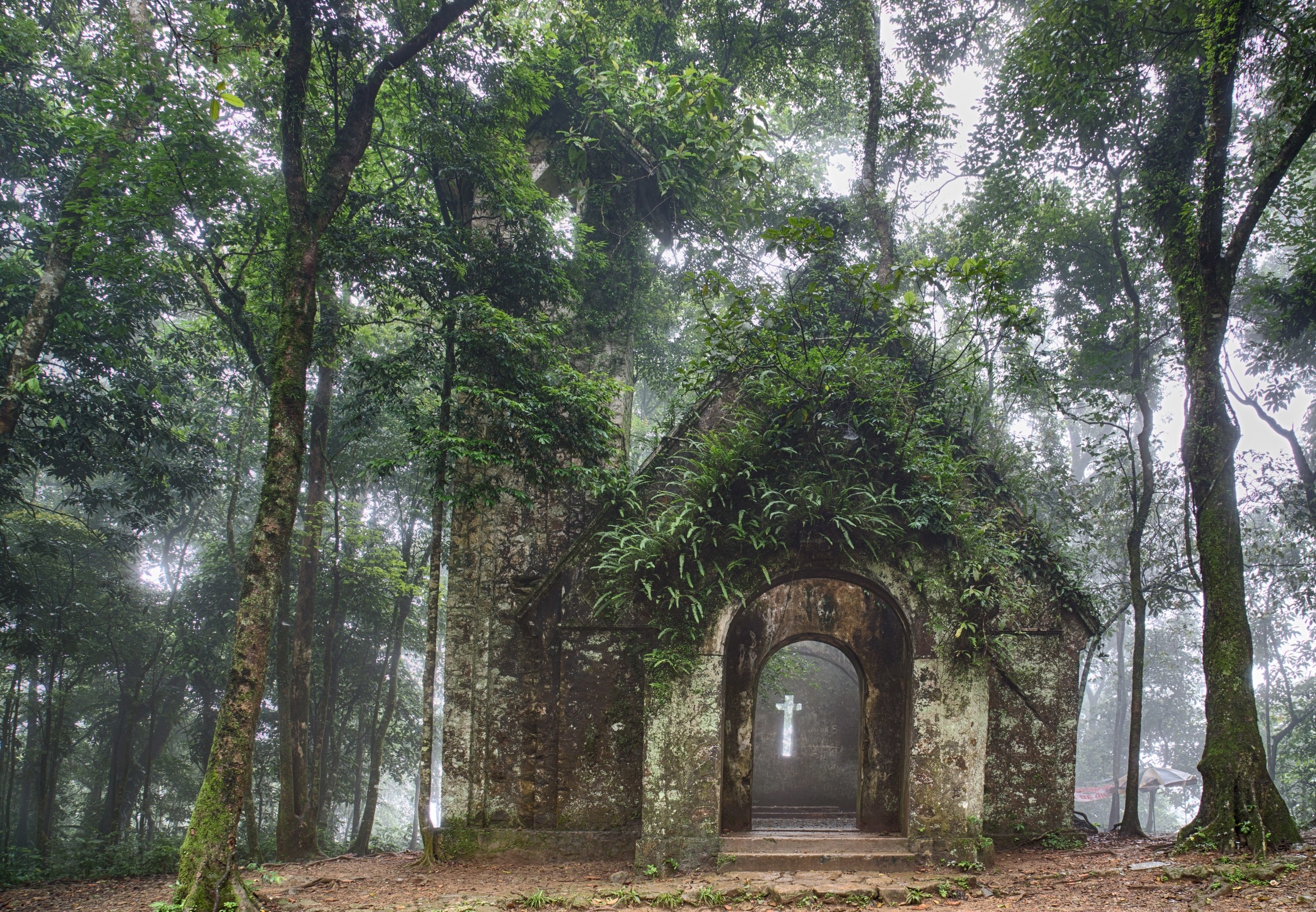 11.
These old Soviet space shuttles that were left inside an old launch site in Kazakhstan: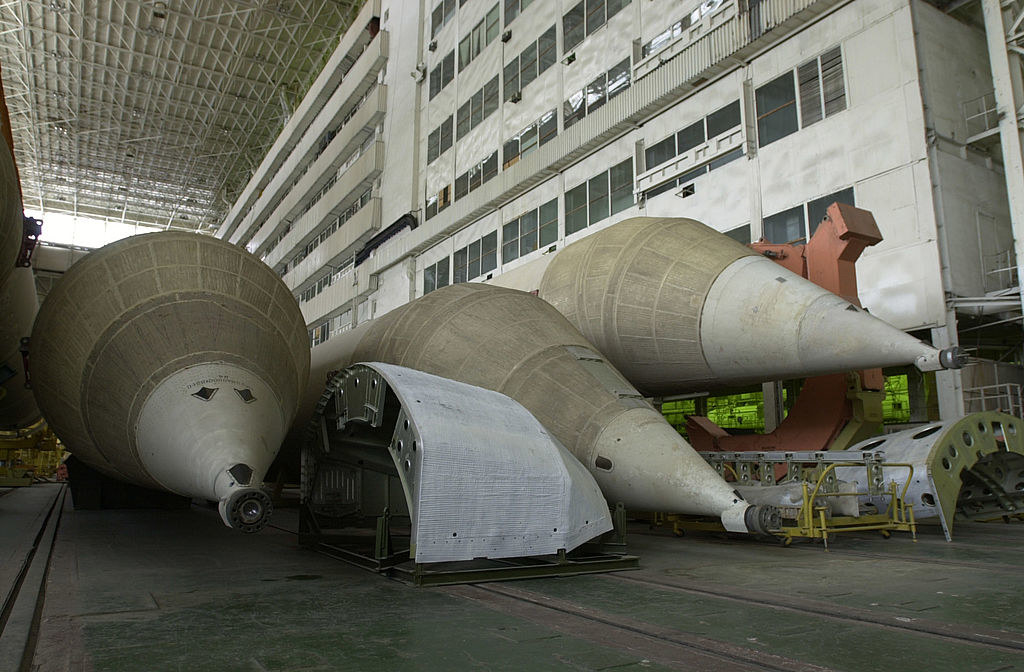 12.
This scene from an abandoned castle in France:
13.
This fancy bathroom inside an old chateau: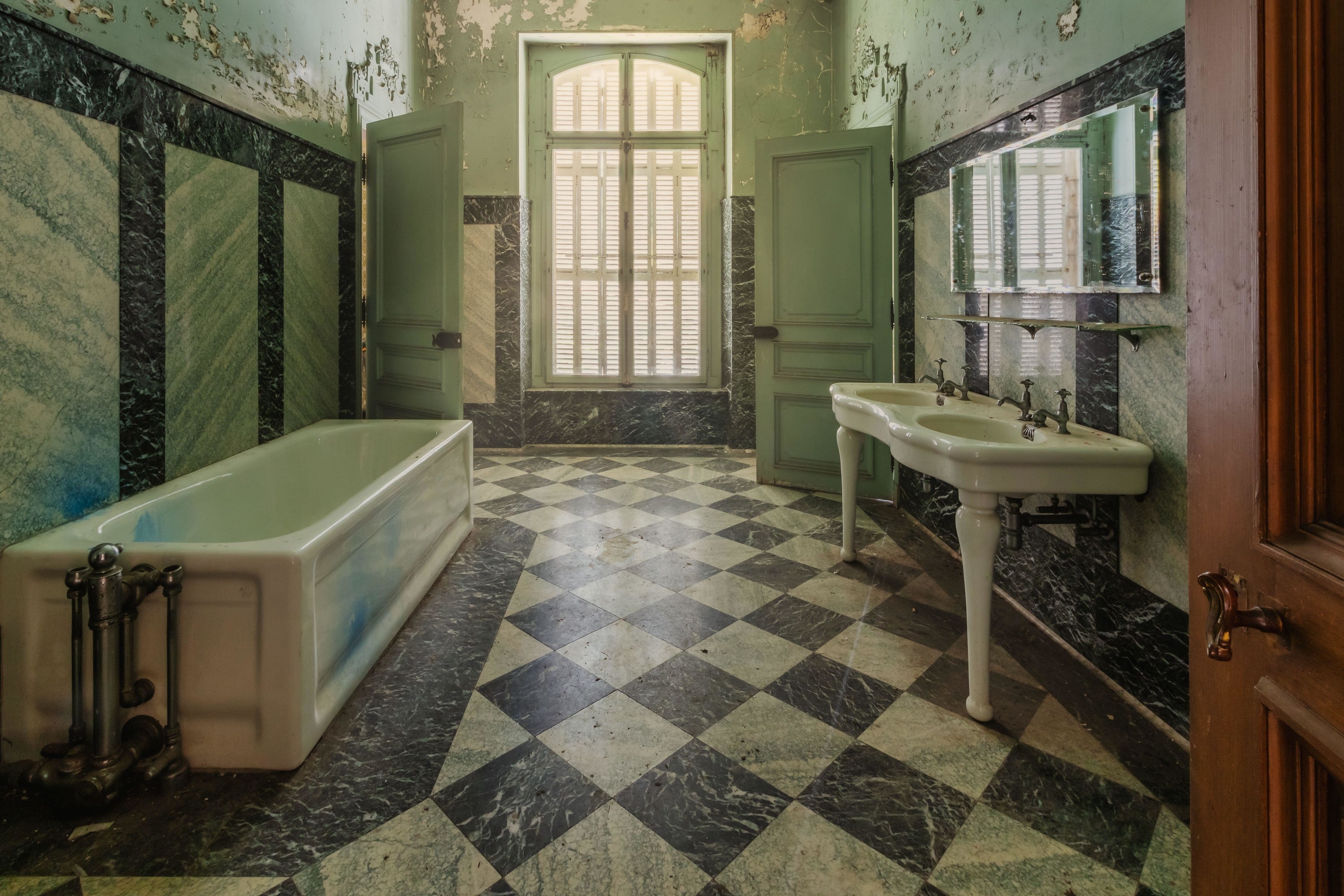 14.
This warning someone left at the entrance of an abandoned mental hospital: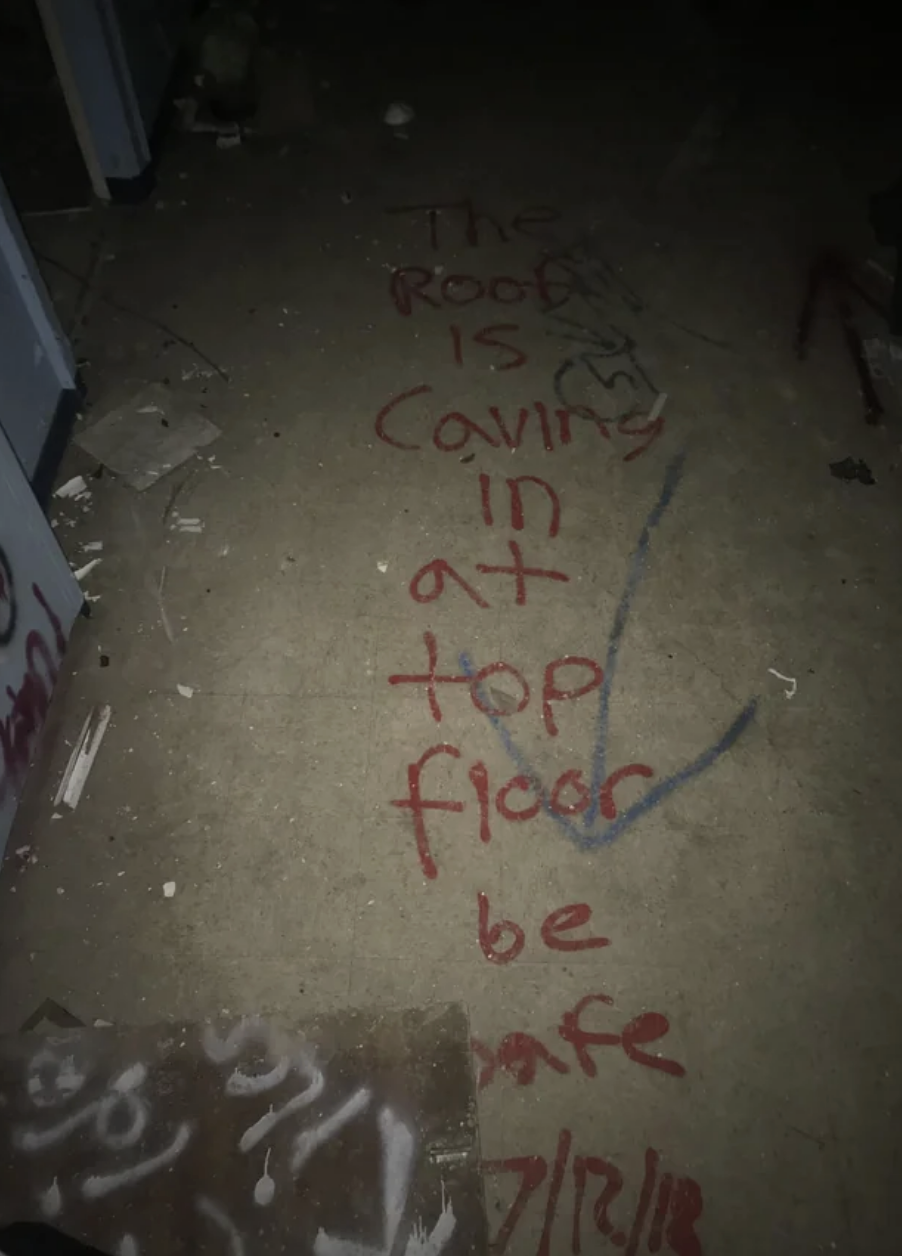 15.
This closed-down motel on Route 66: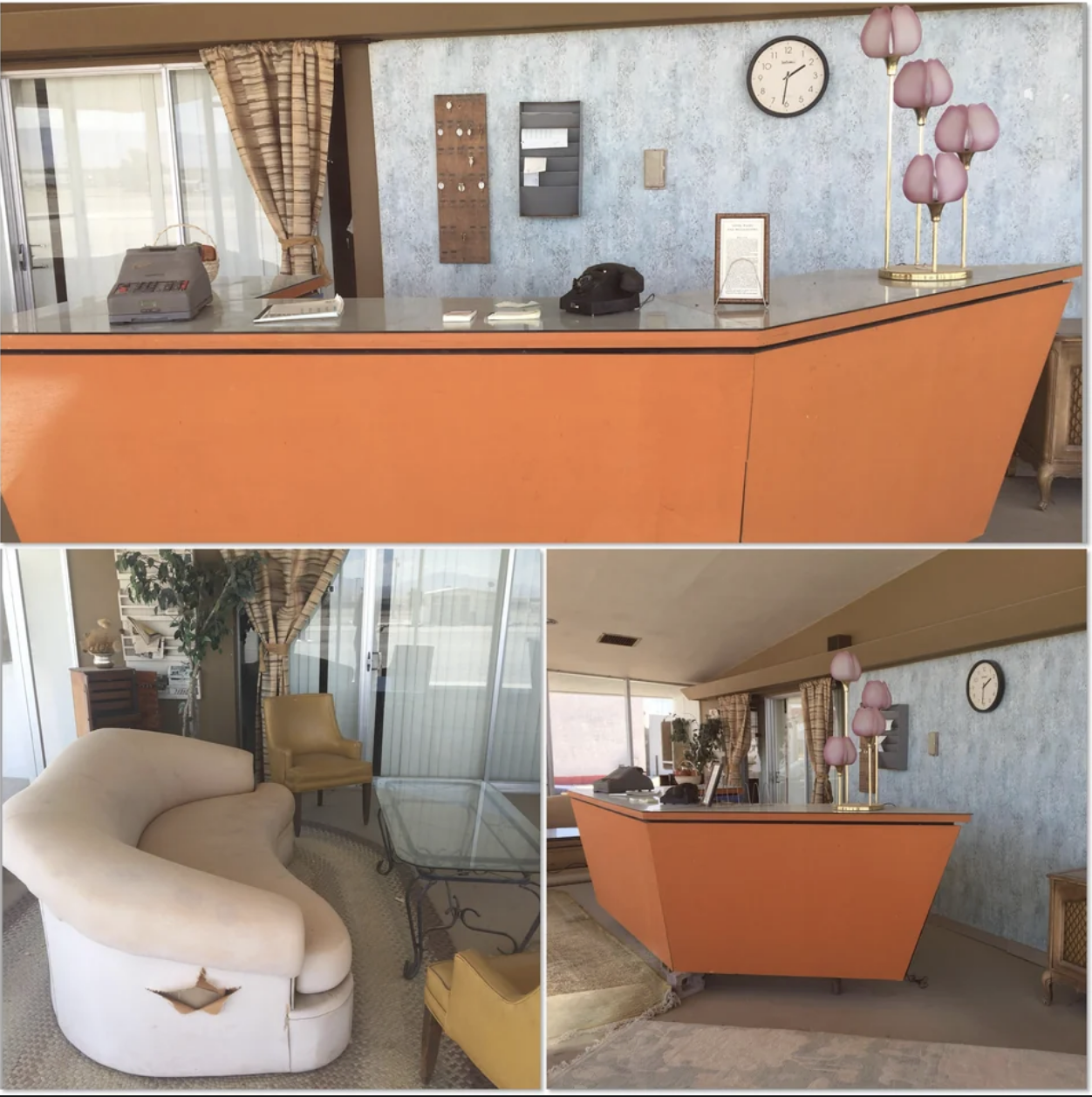 16.
The shopping carts rusting inside an abandoned supermarket in the ghost town of Pripyat, Ukraine: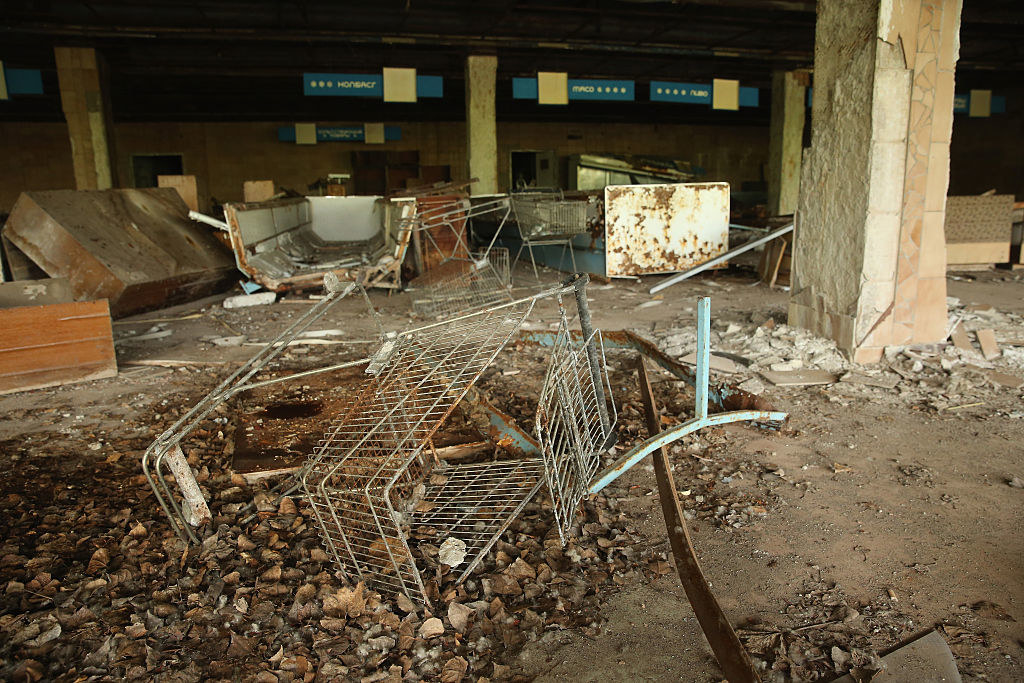 17.
This old tech haul that was preserved in a car left at an abandoned fairground: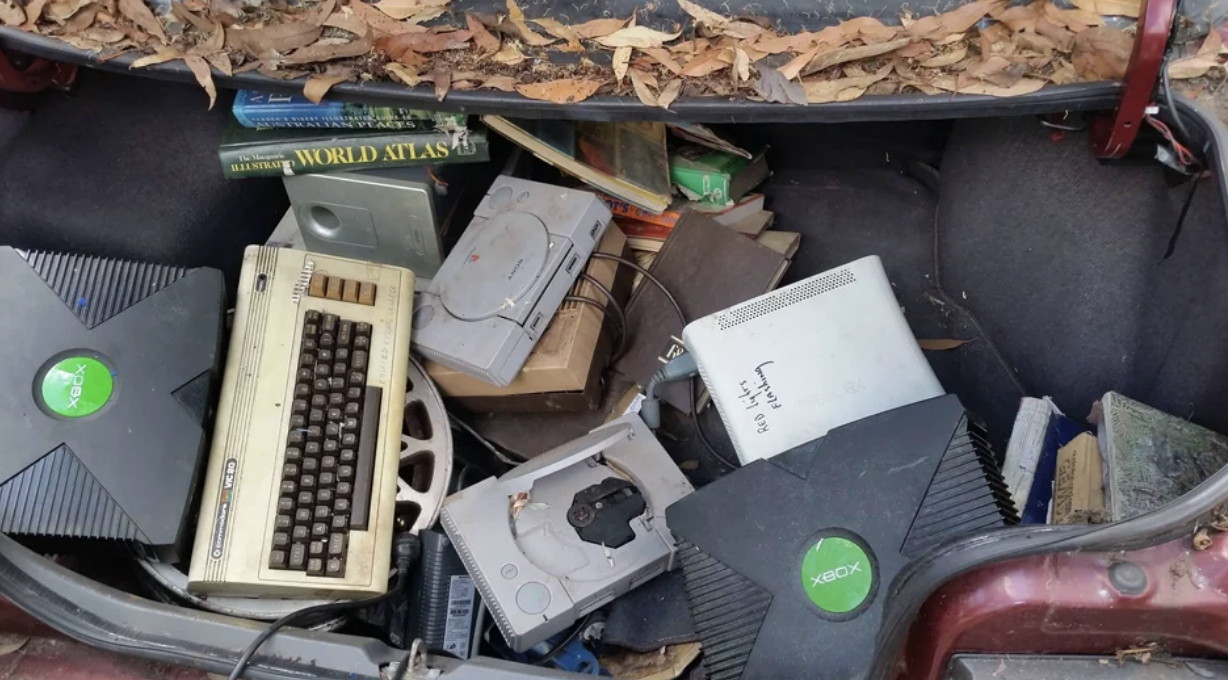 18.
This empty pool at a mansion that used to belong to a police chief in Mexico: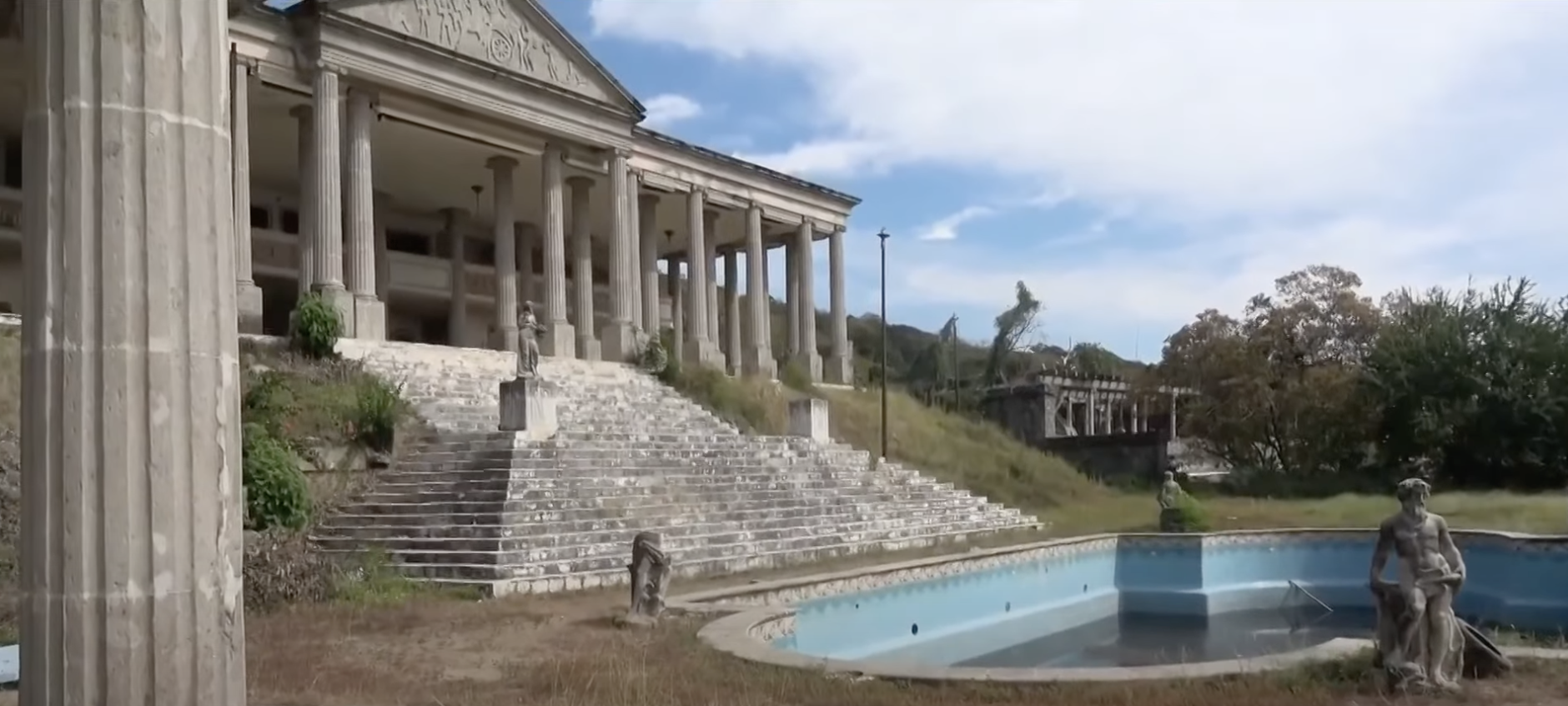 19.
This old train that was left deep in the mountains: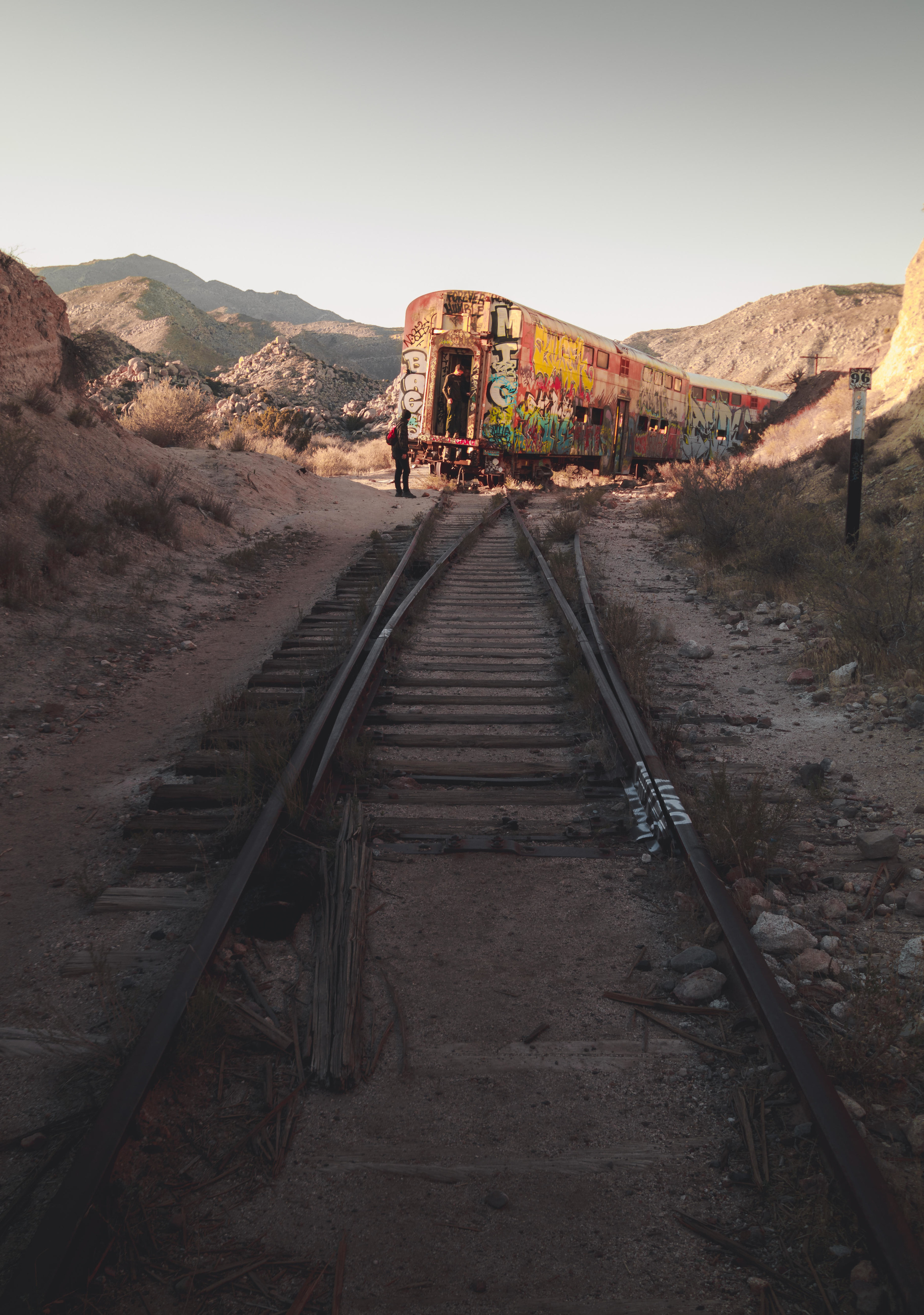 20.
This unsettling scene from the Chernobyl exclusion zone:
21.
This abandoned theme park in Turkey: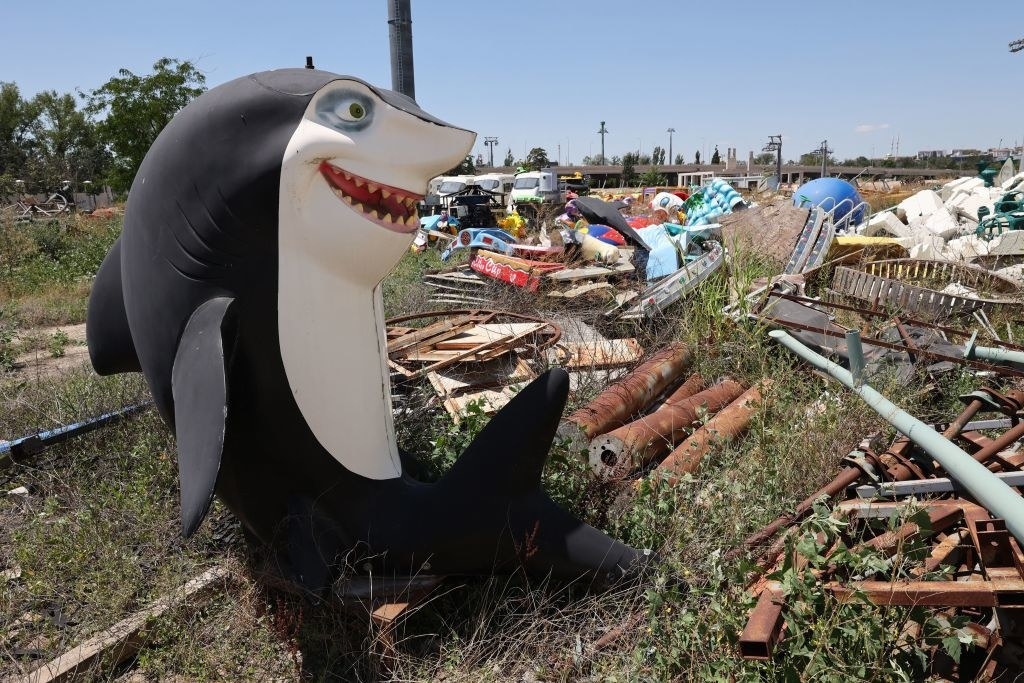 22.
This art that was left behind in the desert outside Roswell, New Mexico:
23.
This waterlogged mall in Bangkok: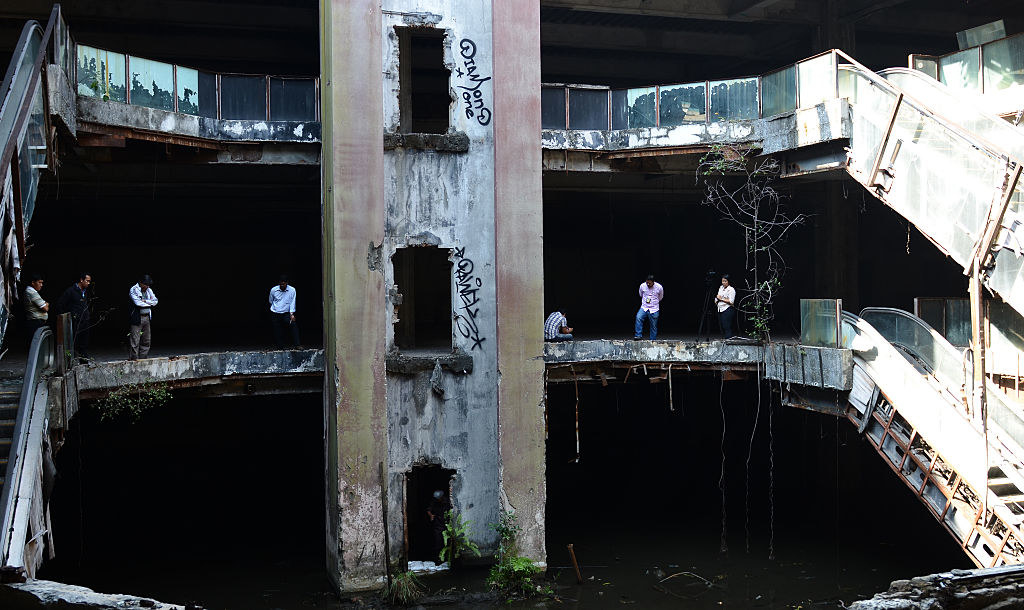 24.
This pool in a deserted mansion: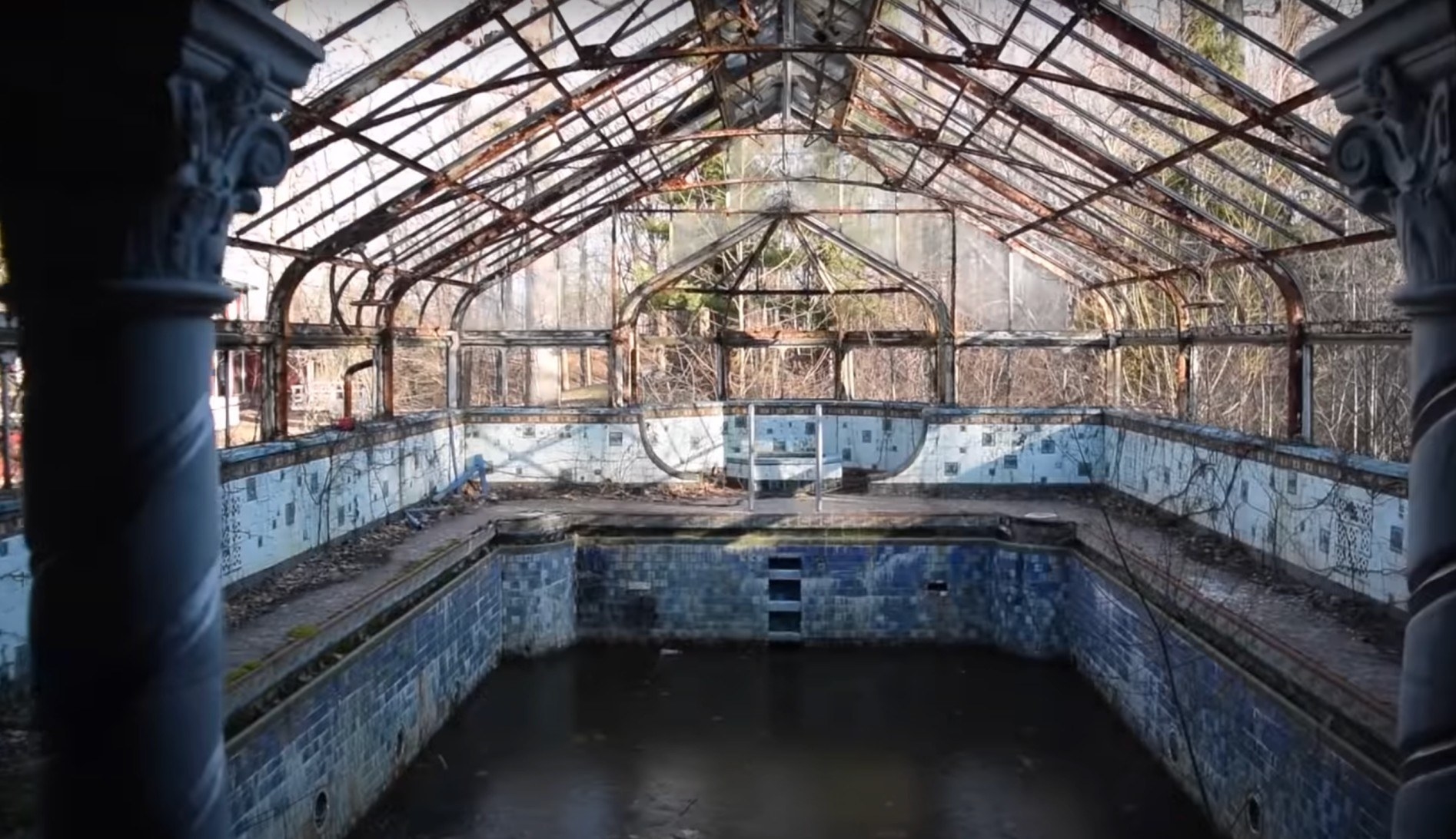 25.
This beach house that's now one with the shore: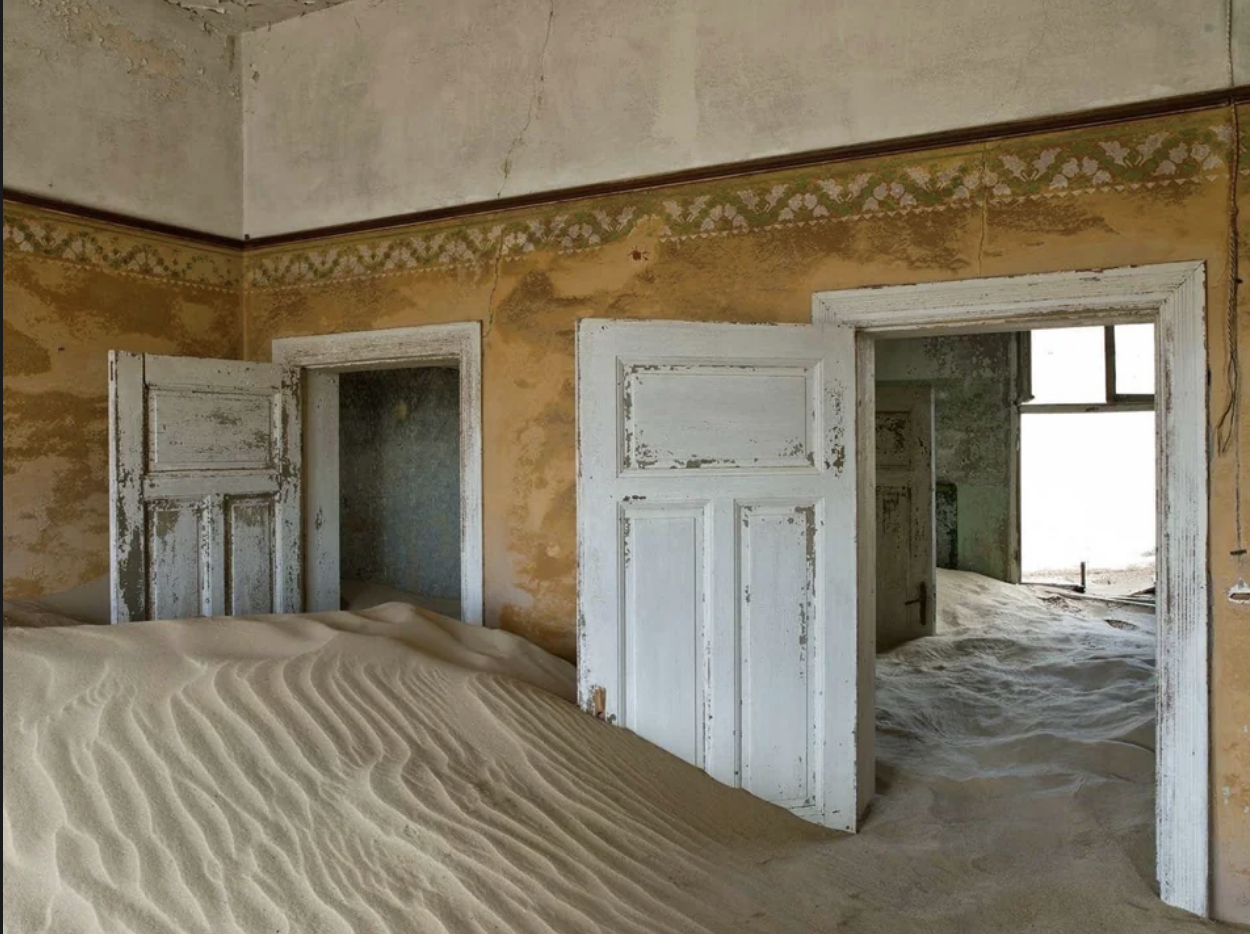 26.
This Italian church that was devoured by nature: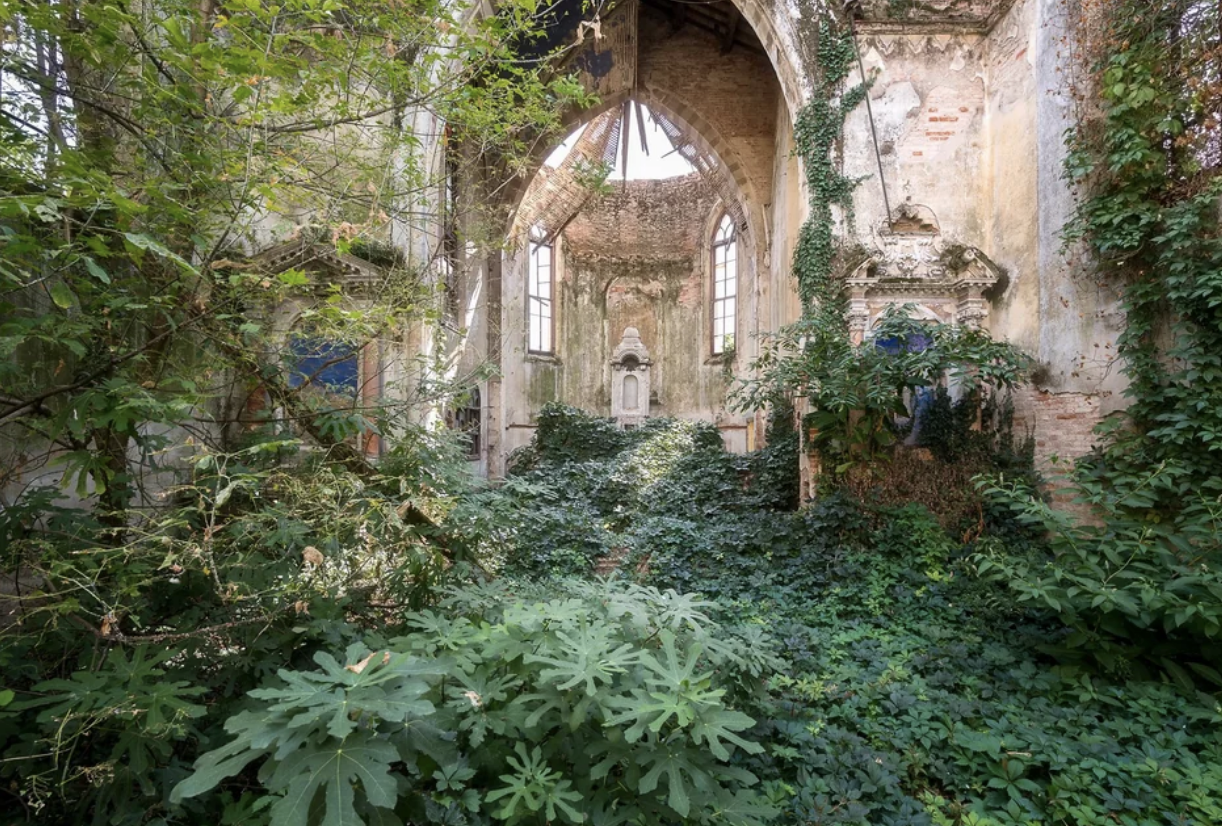 27.
And finally, this house that was completely taken over by a century-old banyan tree: