This Celebrity Photo Experience Allows You To Take Professional-Looking Photos On Your Cell Phone
Get your Instagrams ready!
Everyone loves a good photo booth.
Their "photo booths" are more of a "photo experience" with full-on set design, professional lighting, and photographers.
So, what if you could experience that, too?
The Scenario Studio is an incredibly unique photography experience that features eight different photoshoot sets. The best part? Their team of experts shows you how to take professional-looking photos on your cell phone.
All of the sets are original designs by world-famous photographer and set designer John Ganun, who is the mastermind behind some of the most popular photo sets created for A-list celebrities and Fortune 500 companies.
BuzzFeed spoke with John who said all of his sets are designed to make you look good. "Your photos will look almost as good as if I would have shot them on a pro set."
Guests will first enter into an interactive test-shoot area where they will learn tips and tricks for taking the best photos on their phone. "There will be a 16-foot-wide makeup mirror, all lit up in lights, called 'last looks.' These are the last looks before your photoshoot begins," said John.
One set in the experience is inspired by John's 1950s school room photoshoot for Katy Perry. "We will have paper airplanes you can throw and paper wads. You can just have fun misbehaving in class," John said.
Another is inspired by the popular casino set he created for John Legend's 40th birthday.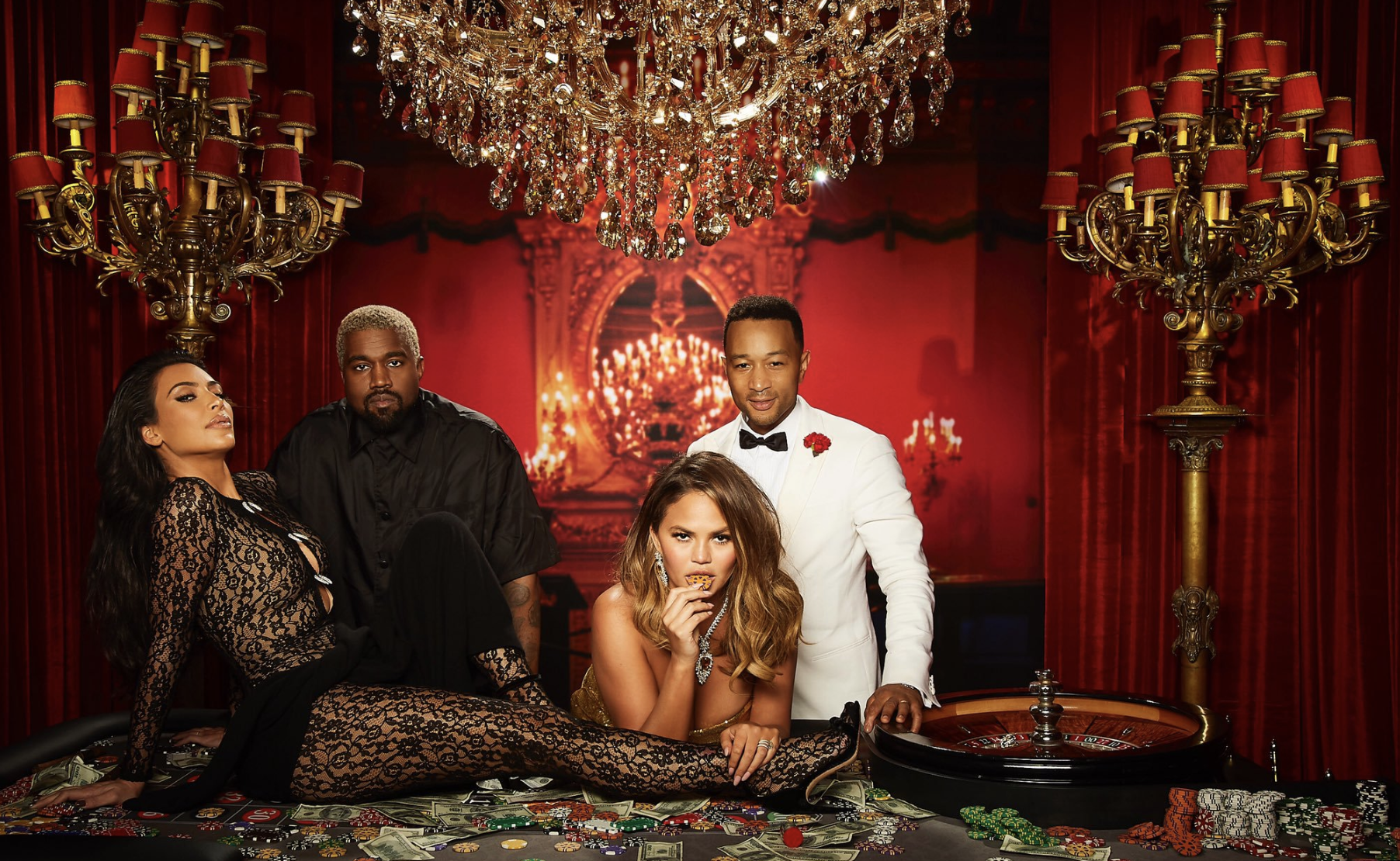 There's also an upside-down set that I, of course, had to try out.
A big question for guests will be, "What do I wear?" John said muted or neutral colors, like black and grey, will translate well on all sets. "Two of the sets will also have a couple jacket options you can wear," he added.
The Scenario Studio is located in downtown Los Angeles and the experience accommodates 10 guests at a time. "It's a more sophisticated, more adult-like experience. You can get drinks at Grand Central Market and walk anywhere within that establishment, so we encourage people to bring their drinks down to The Scenario Studio," said John.