In her viral video — which has nearly 12 million views — Rose shared some of the things her fiancé, Drake, does for her: "I used to drive an old Hyundai Sante Fe with no heating, no air, and no music and he would let me drive his car to work and he would take mine to his work so I could listen to music and have air conditioning since my drive was two minutes longer..."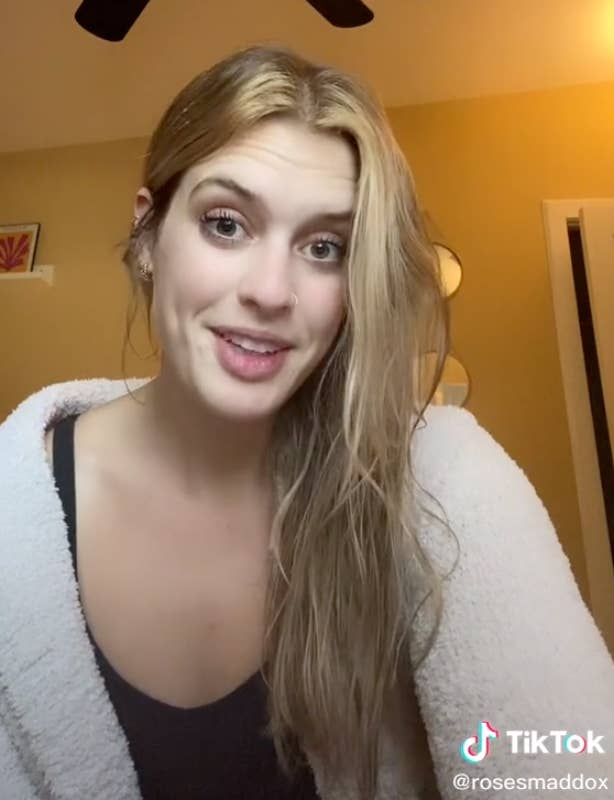 "When we go to a restaurant, he asks me what my top two choices are of entrees and whatever I don't order, he orders so that if I don't like my meal, we can switch around."
"If I tell him I'm having a bad day, he comes home from work with either flowers, ingredients for him to make me a meal, or some sort of gift. Right now he works 9–5 and I'm finishing up my last year of college, so I'm bearing a lot of the housework. But anytime he comes home and he sees that I've cleaned something, he points to it and says, 'Thank you for doing that.'"
"I teach spin classes, and for about a year, he was the only guy at any of my spin classes. He would show up every single time so that when I looked into the bikes, I would have someone I could make eye contact with and feel more confident in my teaching."
It was evident right away that Rose's video was eye-opening for some.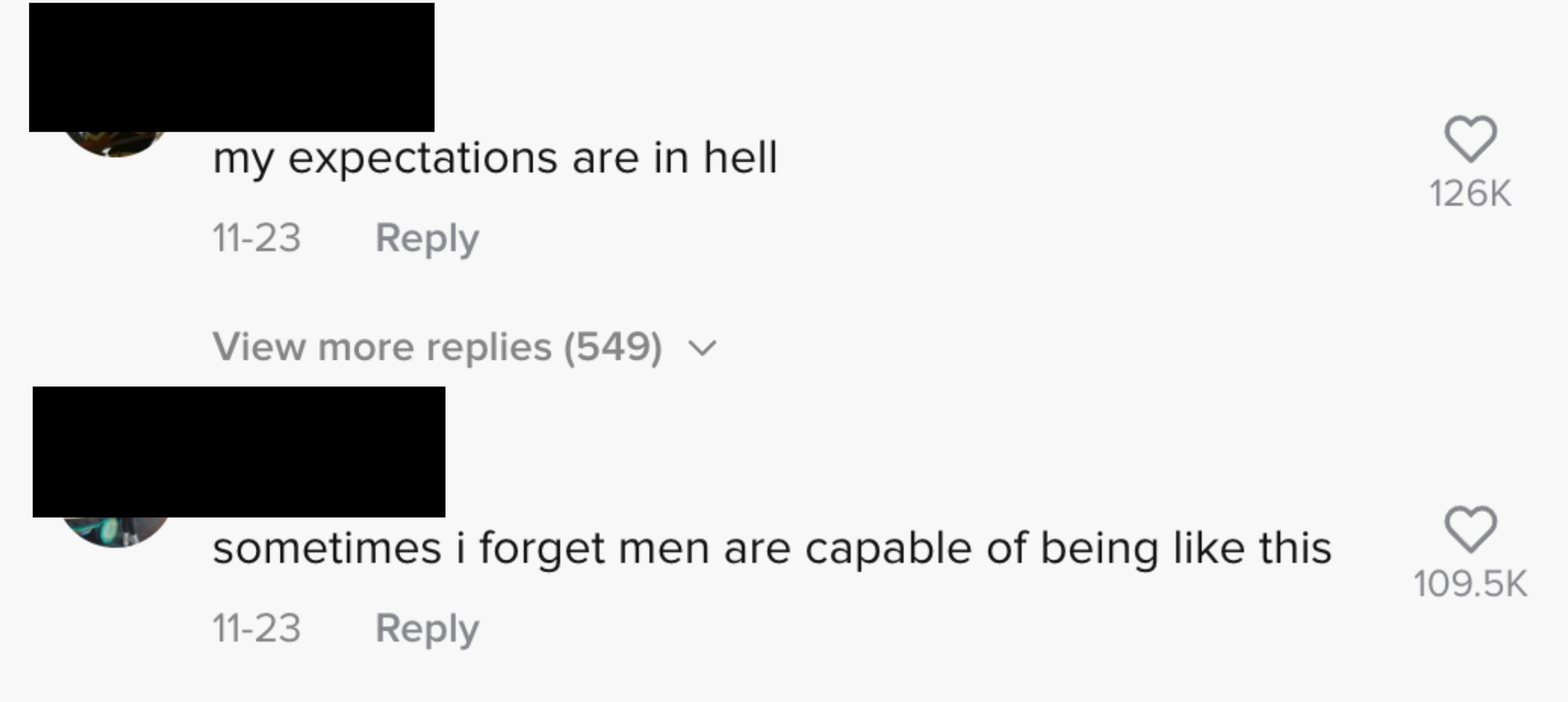 BuzzFeed spoke to 22-year-old Rose and 23-year-old Drake, who have been together for seven years. "When I saw the TikTok asking what a man has done that has raised my expectations, about 100 examples of the kindness Drake shows me entered my mind. I wanted to share (and honestly brag) about my other half being a light to this world, and that everyone should be with someone who makes them feel so proud to be their significant other," said Rose.
And Rose said that what she listed in her TikTok is just a snippet of how Drake is there for her on a consistent basis. "When I went to audition to be a group fitness instructor, I spent an hour crying in the car due to the anxiety. I went home and didn't know if I wanted to do the audition anymore. Drake looked at me and said, 'That's ridiculous. You're doing it.' After that, for a week straight, Drake spent hours at the gym with me to practice my audition routine, making sure I was able to count the beat of the music so I would get more comfortable with explaining the movements. I got the job."