This photo of a 3-year-old toddler who ate 18 containers of yogurt has been getting a lot of attention on Facebook: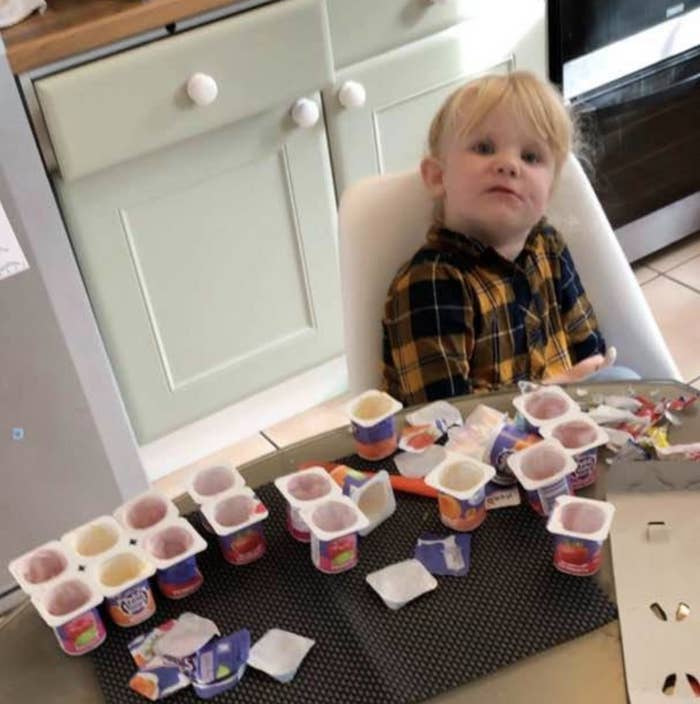 Arron Jeff Whysall shared the photo after he left his daughter Olivia alone (for only 10 minutes!) and came back to find that she had inhaled quite a bit of yogurt.
People were loving and relating so hard to the post — which has over 10,000 shares and 15,000 comments at the time of publishing.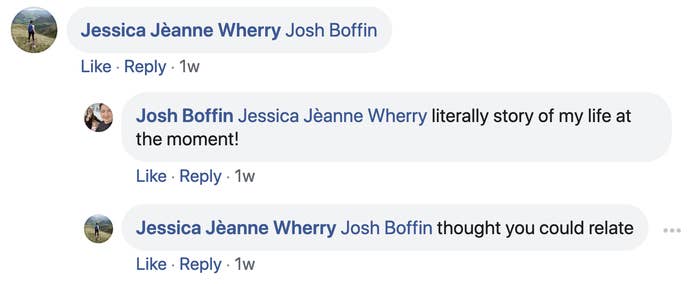 One thing people couldn't help noticing, though, was Olivia's cleanliness.
Which is really pretty impressive for a kid that young!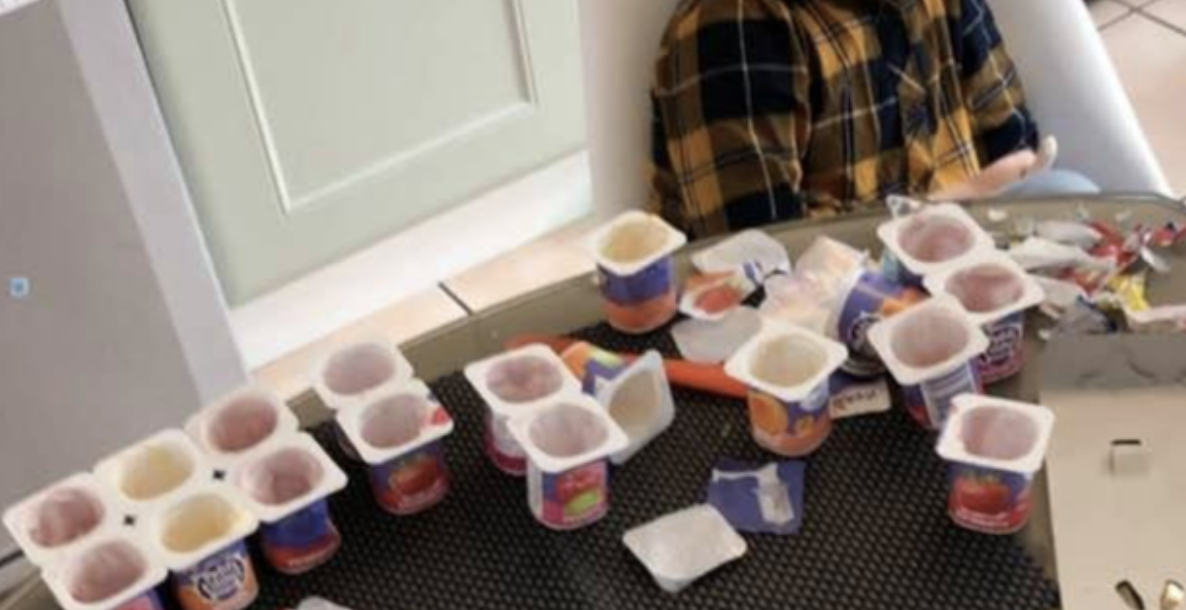 This is the face of a girl who is pretty proud of herself, and TBH, we are proud of her too!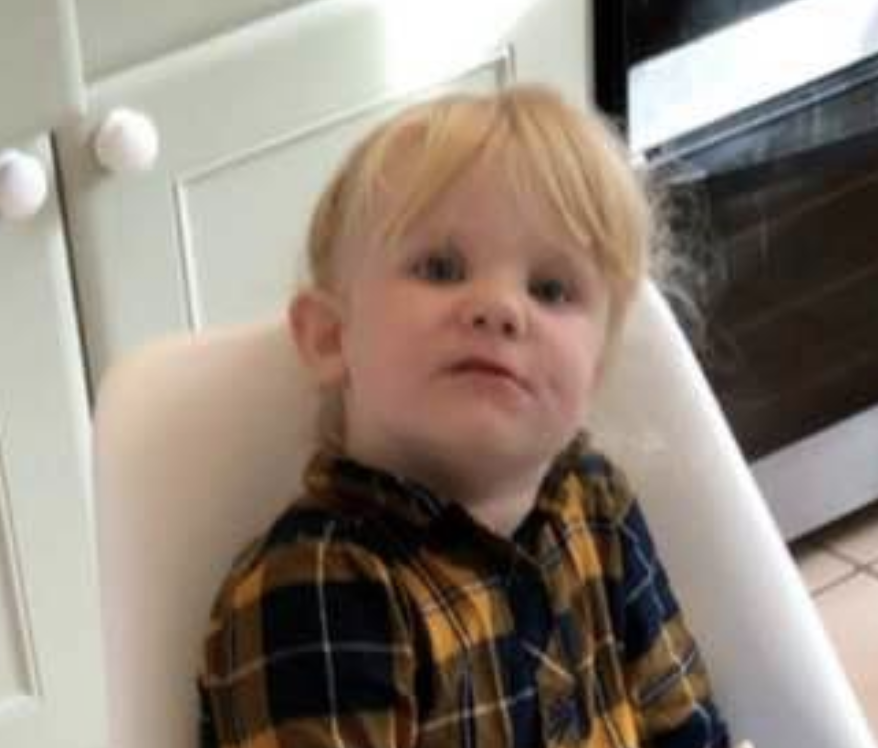 What funny thing has your toddler done when they were briefly left alone? Let us know in the comments and it could appear in a future BuzzFeed post!