New York state recently passed a law protecting women's reproductive rights.
Gynecologist Jennifer Gunter — who is board-certified in both Canada and the United States – took to Twitter to explain her professional experience with late-term abortions.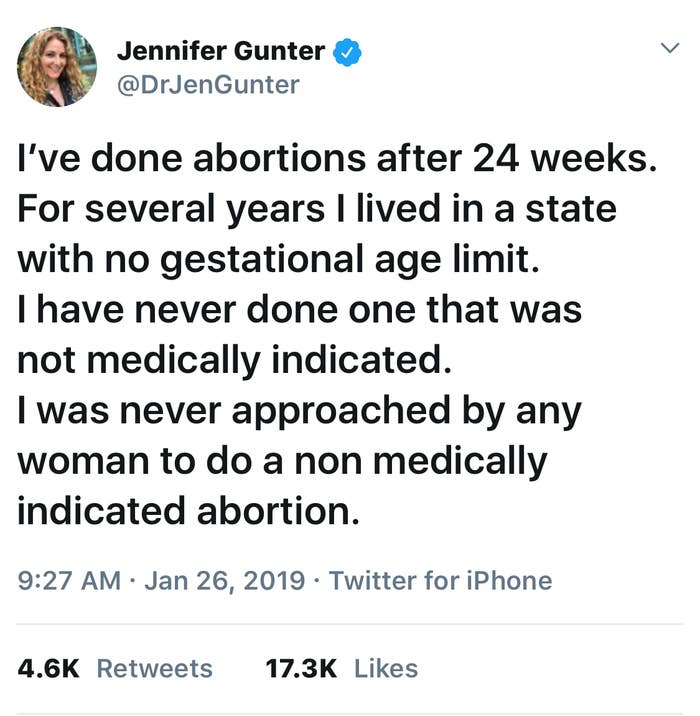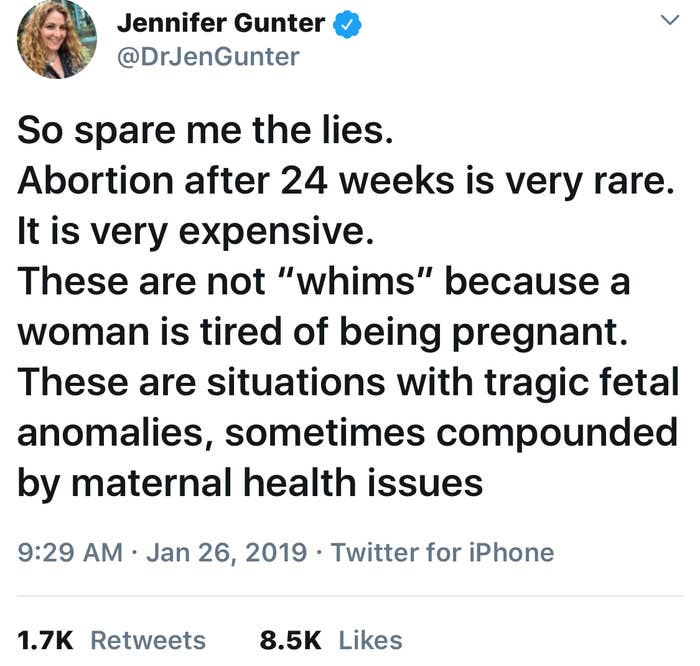 She shared the realities she's seen firsthand as a gynecologist.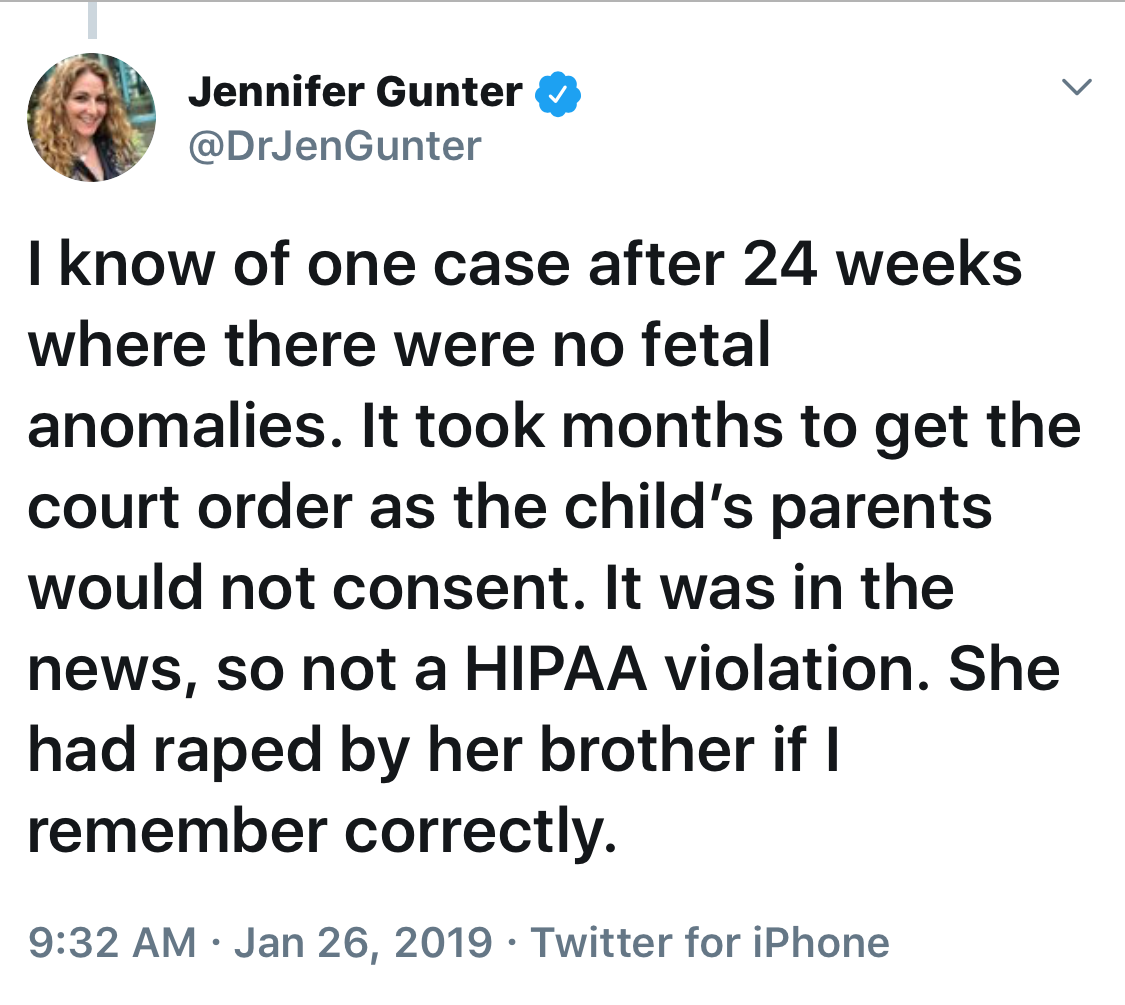 And continued with examples of specific situations in which abortions were necessary in her practice.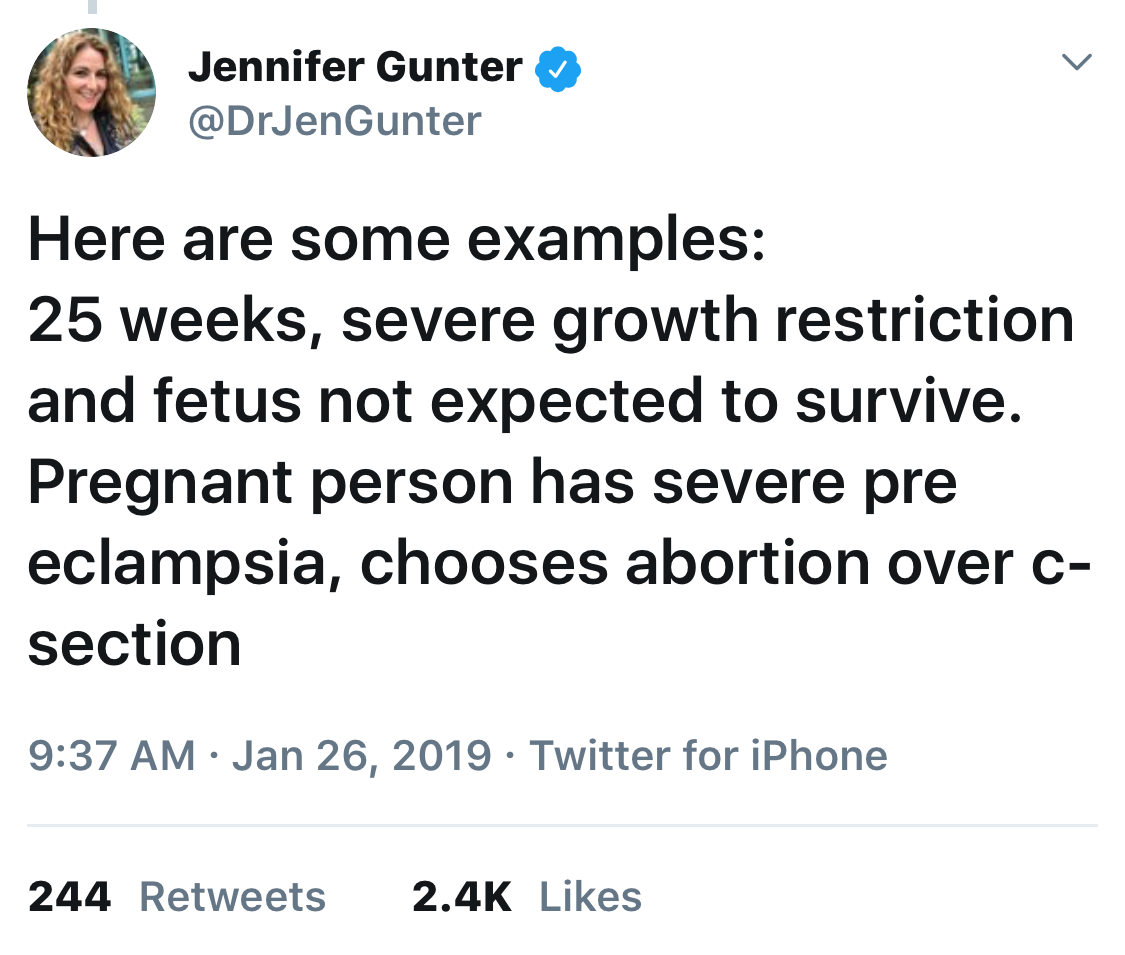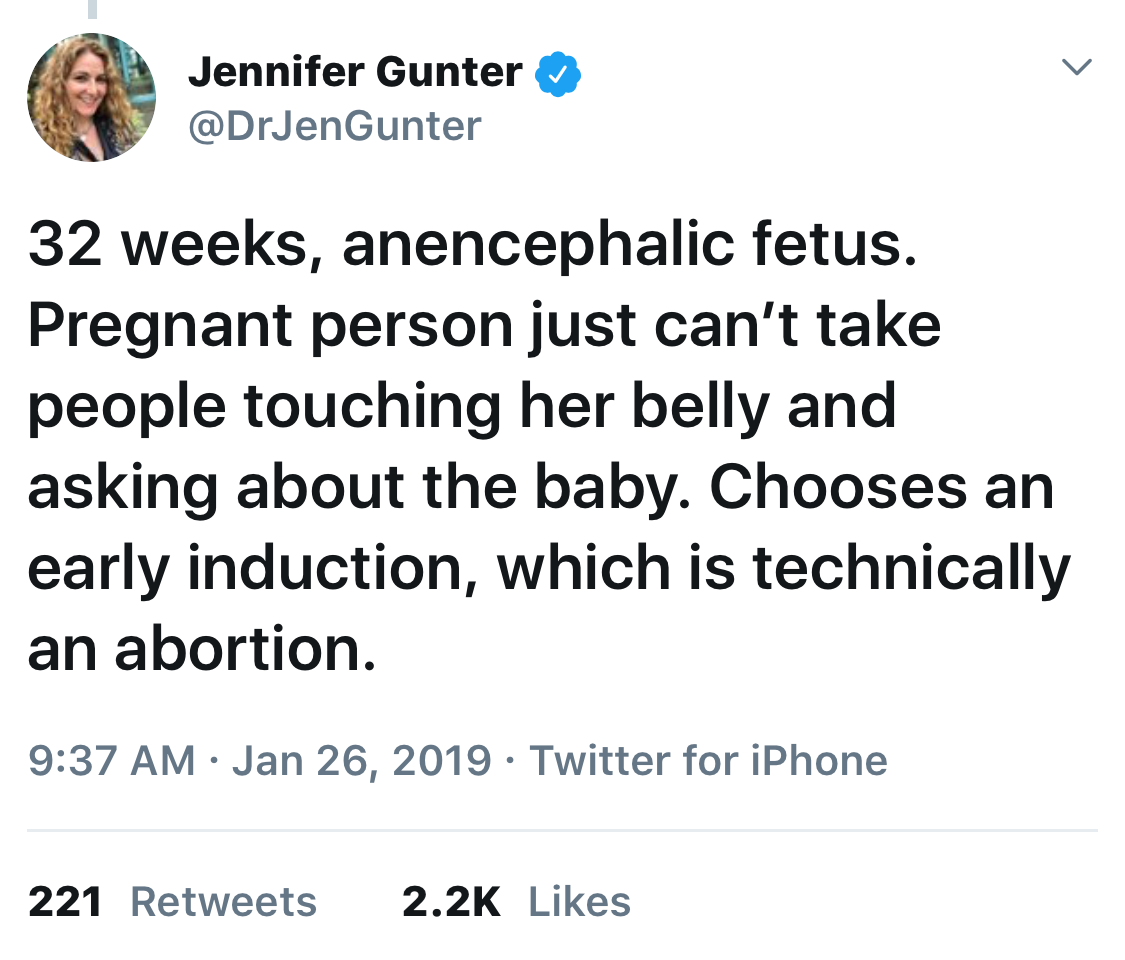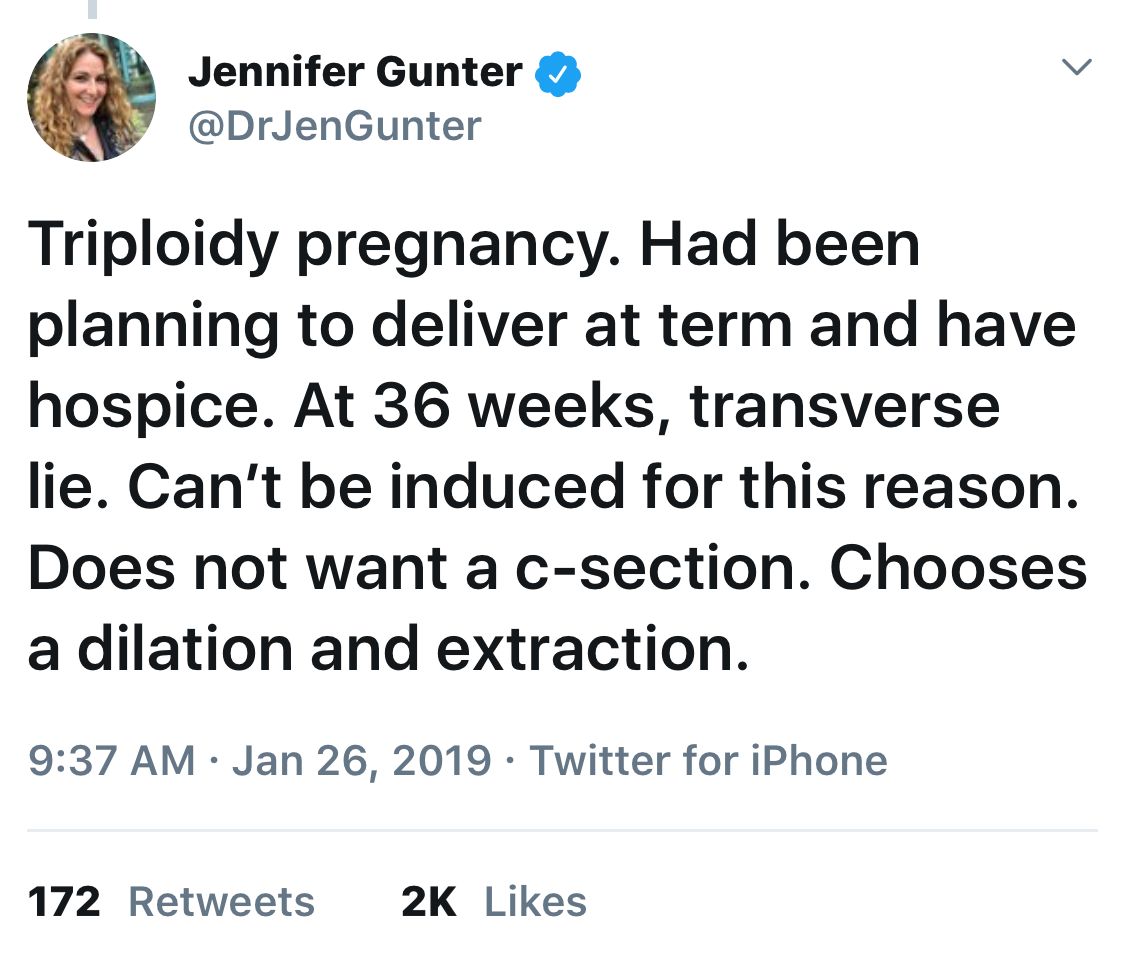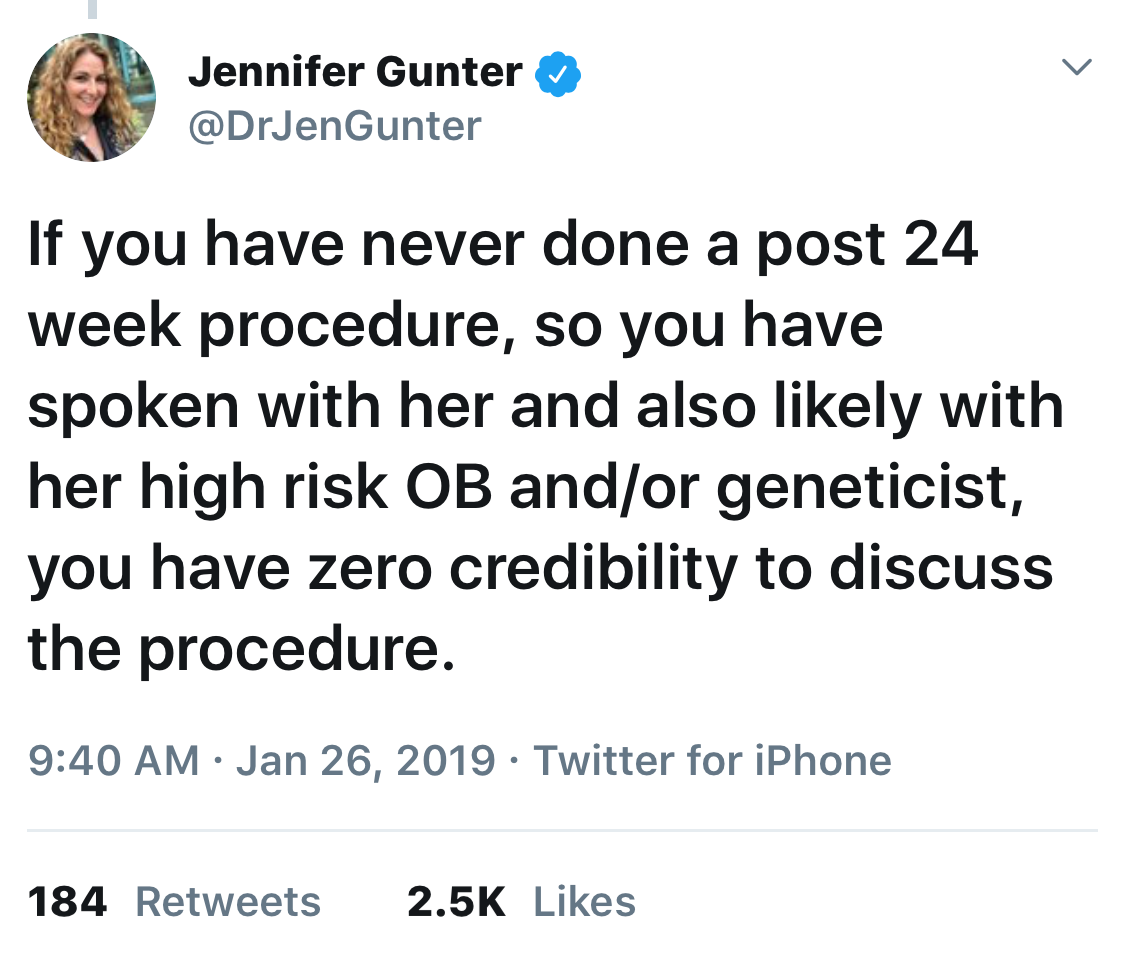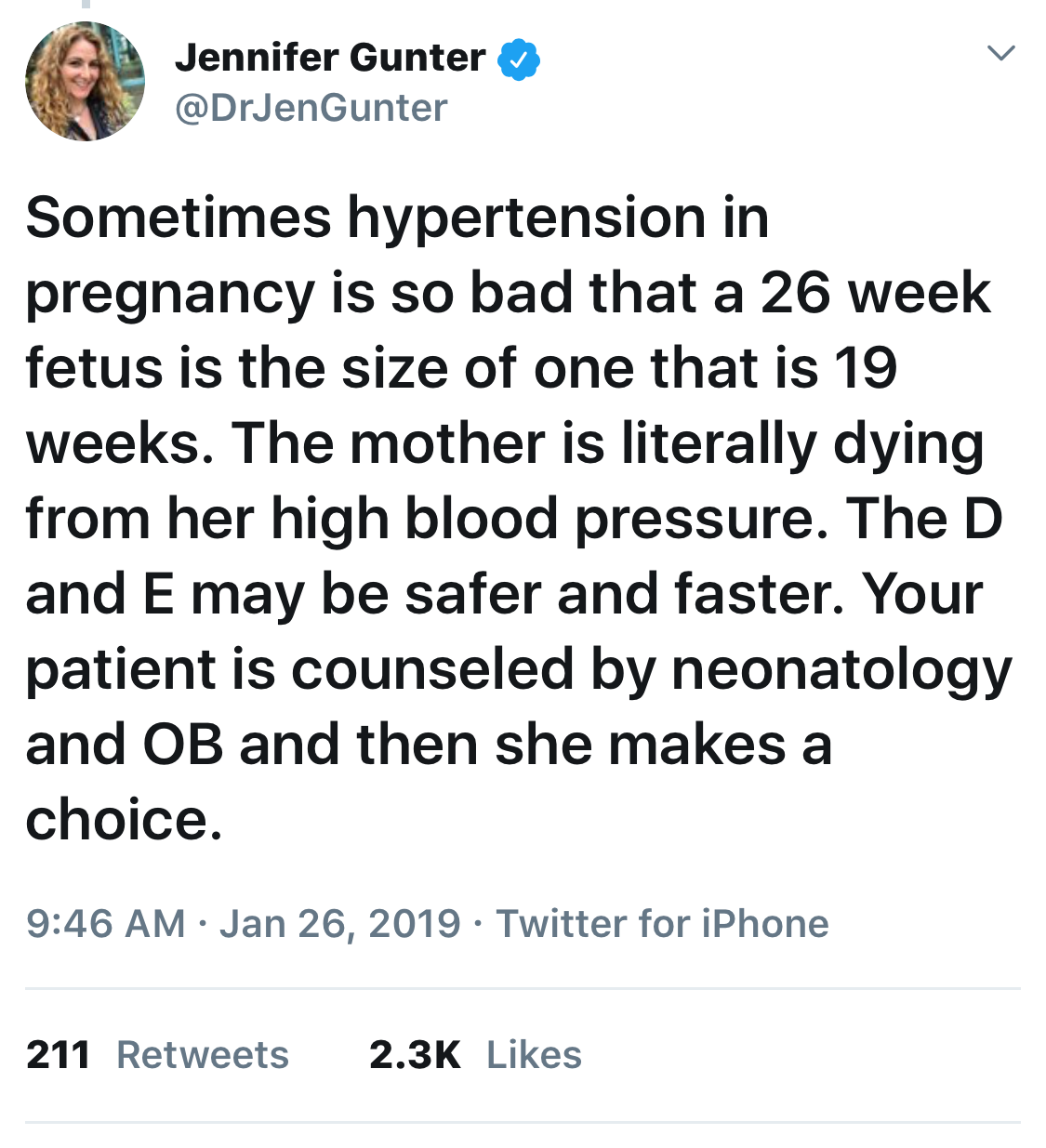 Dr. Gunter ended the thread by noting that these are just some of the examples she has witnessed in her career.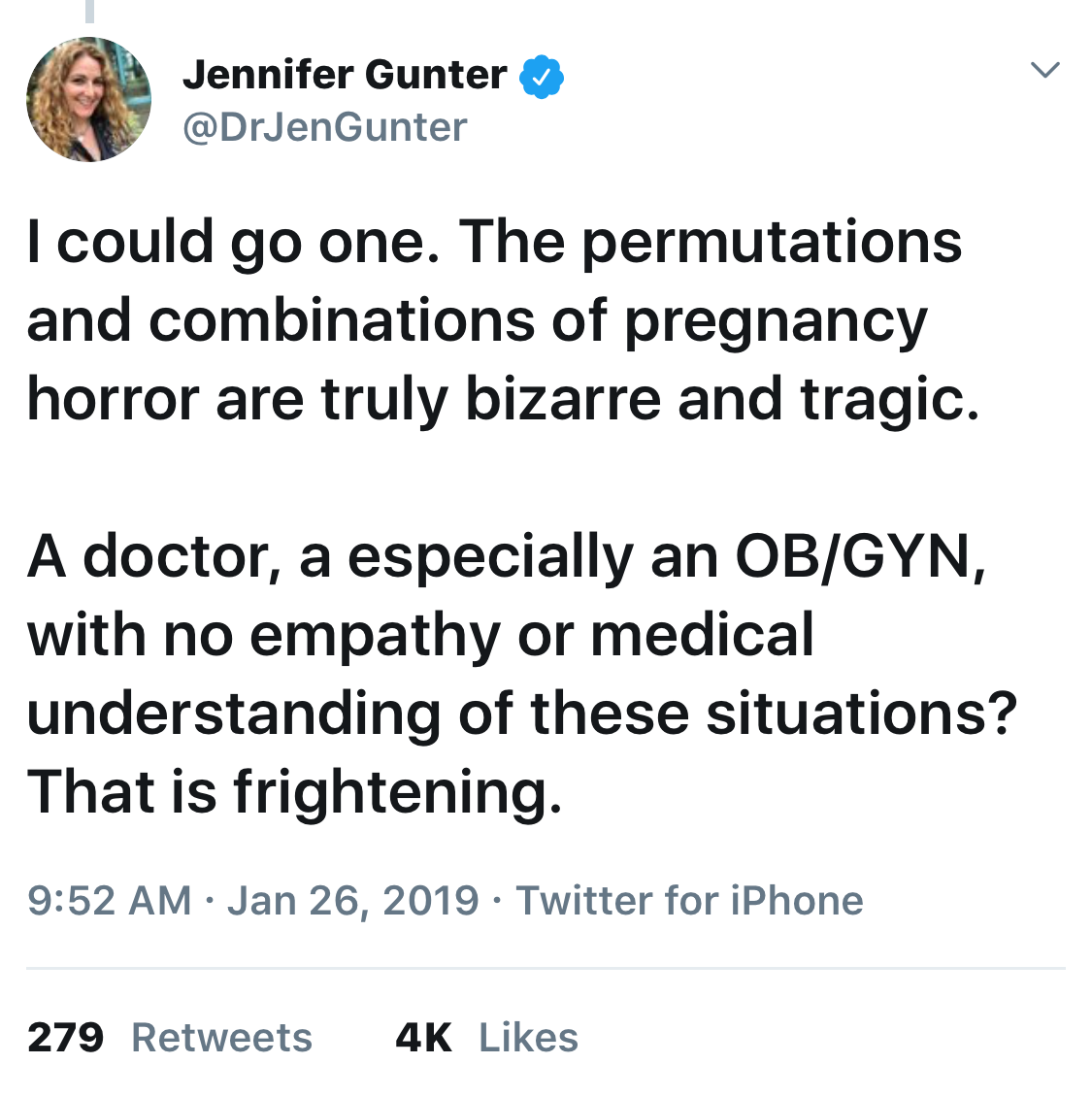 BuzzFeed reached out to Dr. Gunter who declined to comment.