Hi, everyone. Meet Maggie. She's an adorable Shihtzu/Poodle/Chihuahua mix.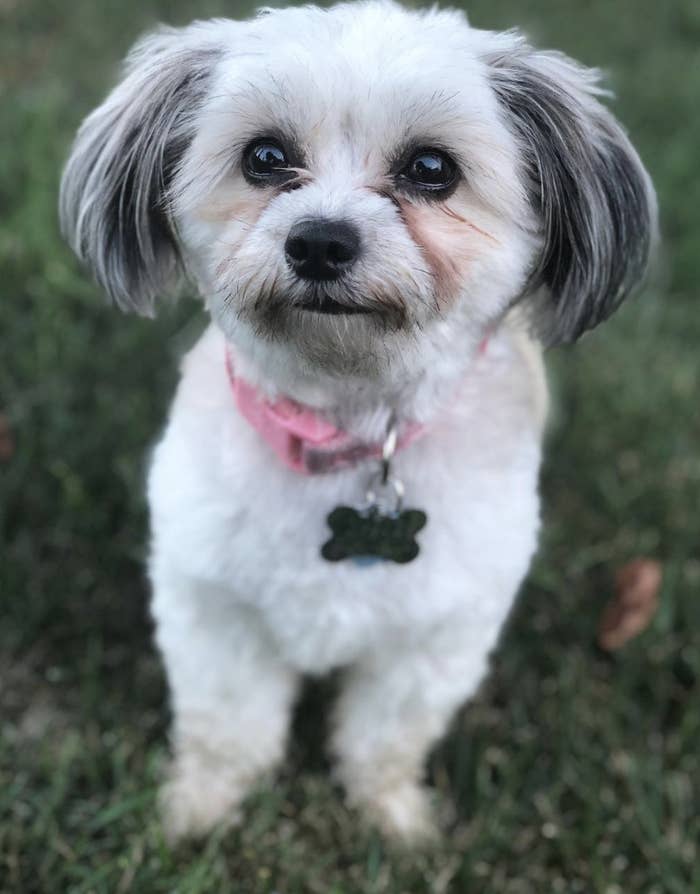 Now meet Eunice, Maggie's owner, and her dad. Eunice lives downstairs at her parent's, so her dad watches Maggie while she's at work. Side note: Eunice's dad wears dentures.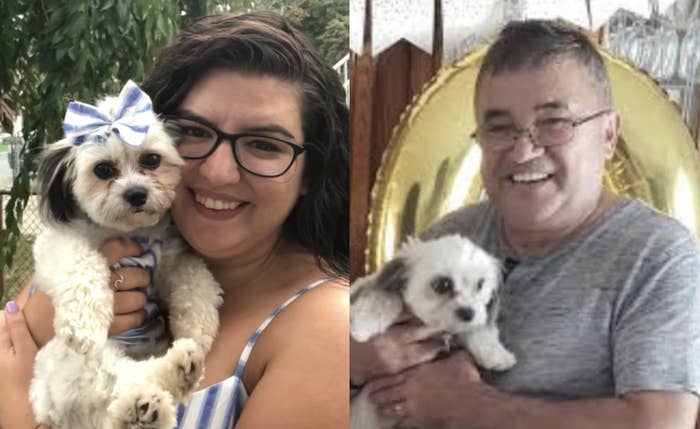 Well, Eunice recently shared this hilarious incident on Twitter.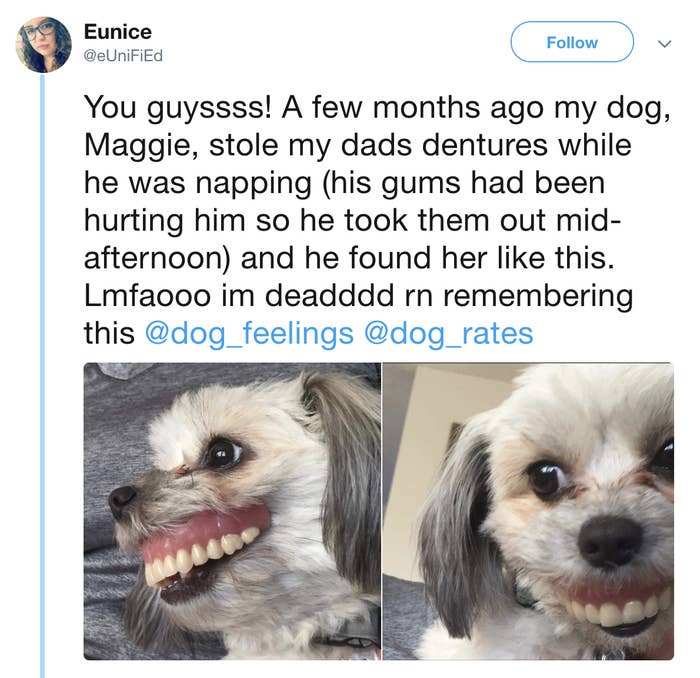 Eunice said she was at work when her dad texted her what had happened. "I was in tears laughing and showing all of my coworkers. At the time, I wasn't very active on Twitter and never even thought to tweet it until recently."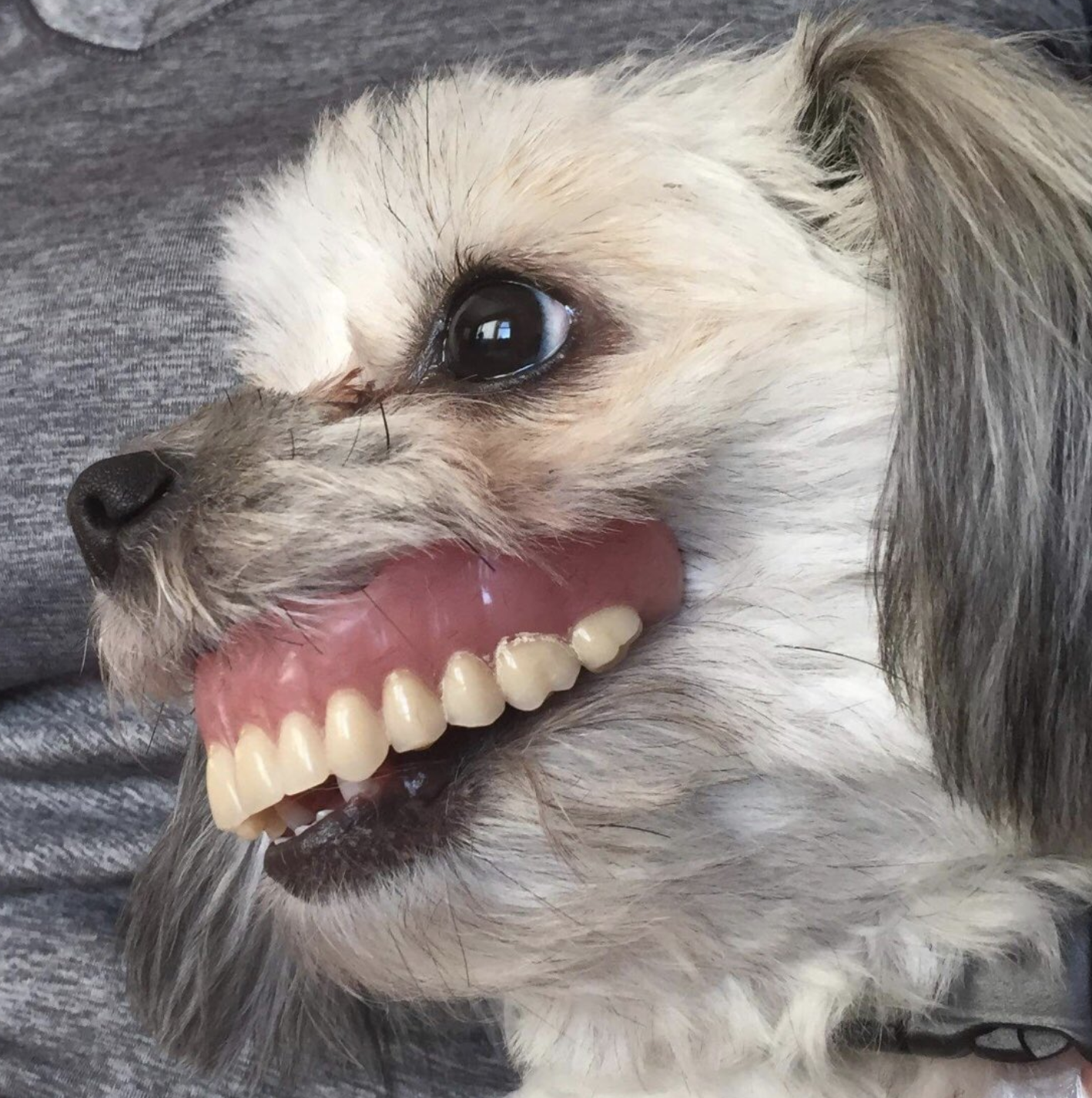 Eunice told BuzzFeed that Maggie is a little rebellious and her dad thought the incident perfectly fit Maggie's spunky personality.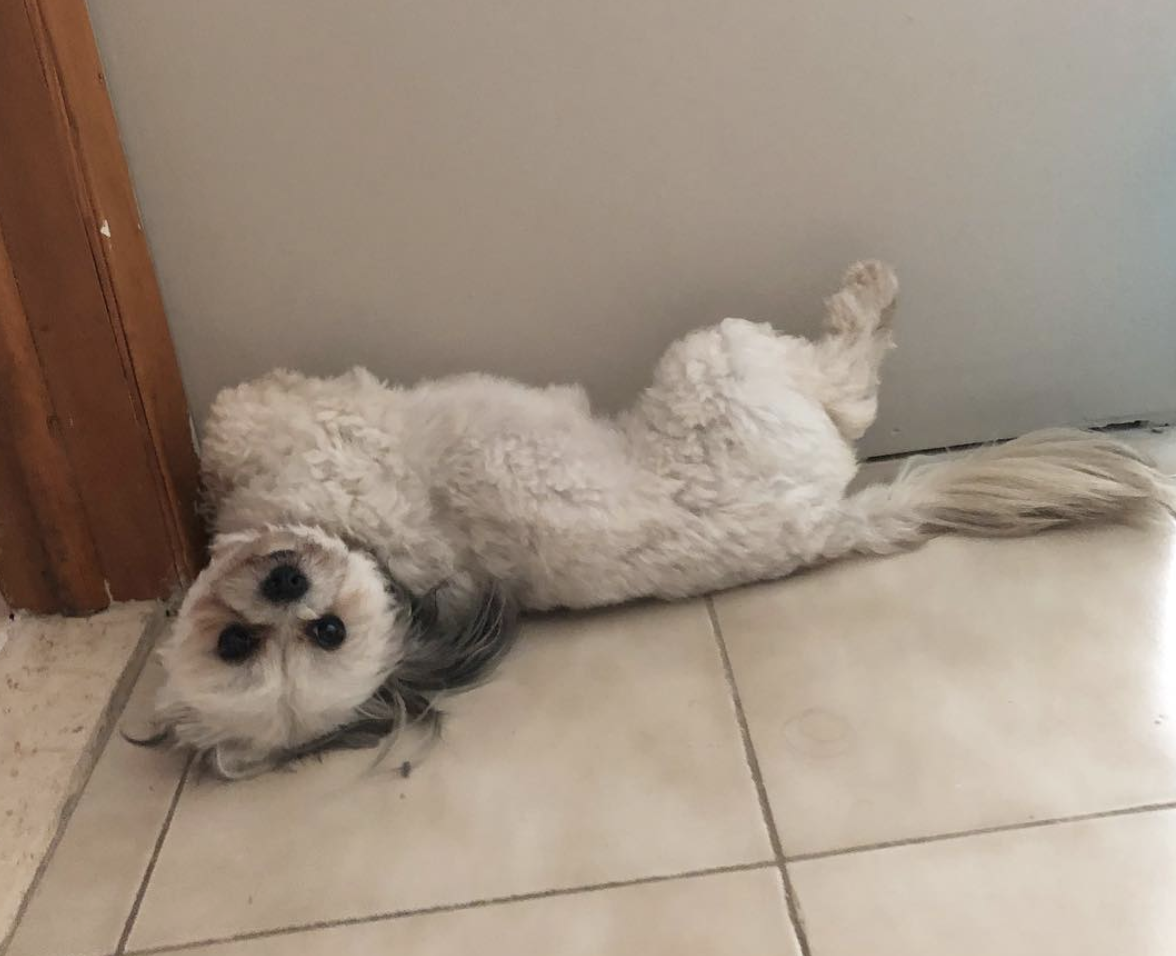 And – if you're wondering – the dentures weren't damaged, but Eunice said her dad was actually already in the process of getting new ones so it all worked out.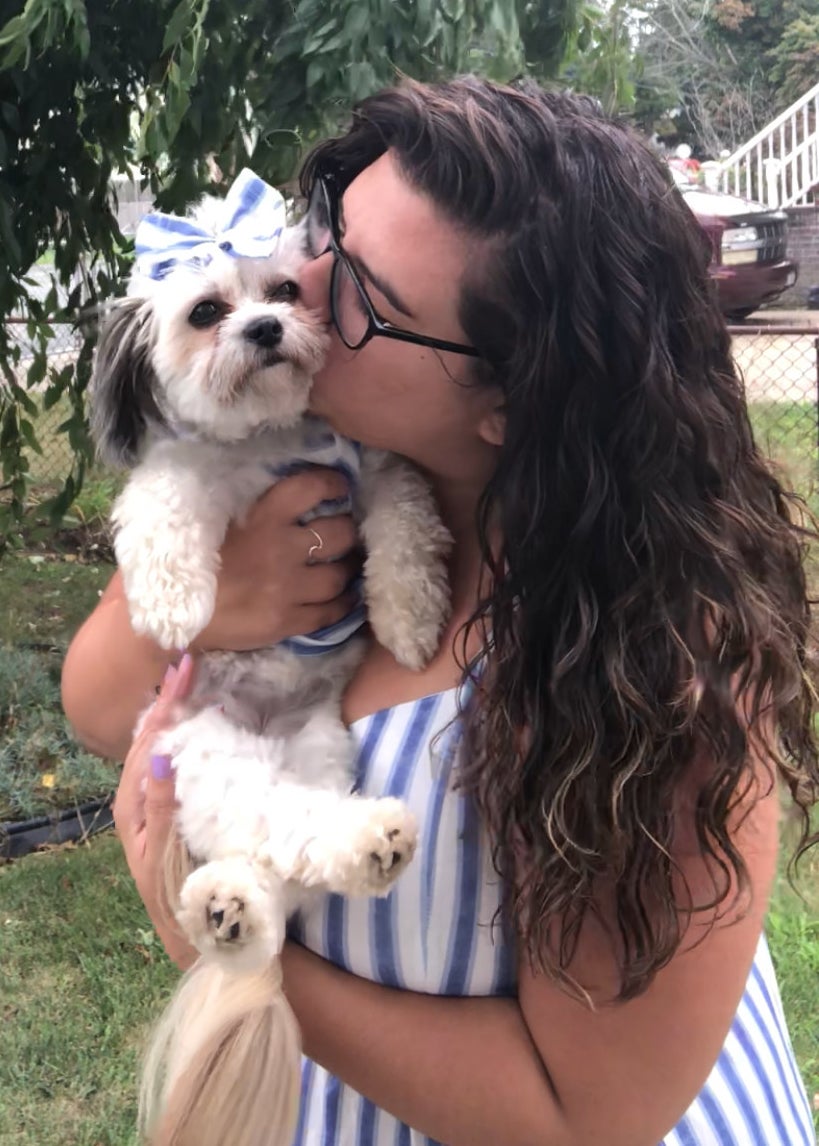 We just hope Maggie gets to keep the old ones!