A Dad Made His Kid Walk Five Miles To School In 36 Degree Weather For Bullying
The Ohio dad shared the punishment in a viral Facebook video.
An Ohio dad punished his daughter for bullying by making her walk five miles to school in 36 degree weather.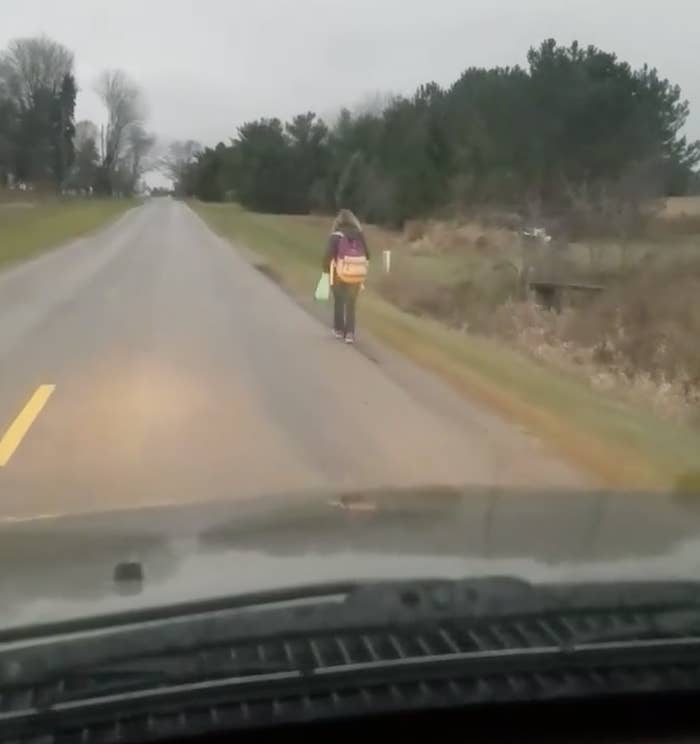 Matt Cox shared the punishment in a video on Facebook he called "Life Lessons."
His daughter, Kristen, was suspended from riding the school bus after bullying for a second time.
The now-viral video has been viewed over 21 million times and shared over 400,000 times. Cox can be heard narrating while following his daughter as she walks.
So, do you agree with Cox's punishment for his daughter?