Last week, working mom Sarah Parcak announced on Twitter that she was removing her first-grade son from the online learning that started as a result of the coronavirus pandemic.
Sarah is a professor of anthropology at the University of Alabama at Birmingham, a 2016 TED Prize Winner, National Geographic Explorer, 2020 Guggenheim Fellow, and author of Archaeology from Space: How the Future Shapes Our Past.
BuzzFeed spoke to Sarah, who said that her family stopped online schooling for her and her husband's mental health — and the happiness of their son. "It all got to be too much, and my husband and I discussed it at length," she said. "It's completely impossible, and it's 100% not OK that every single parent I know is struggling and is 100% miserable. Who of you is happy right now about this? We need to be much more honest about how this simply won't work for younger kids."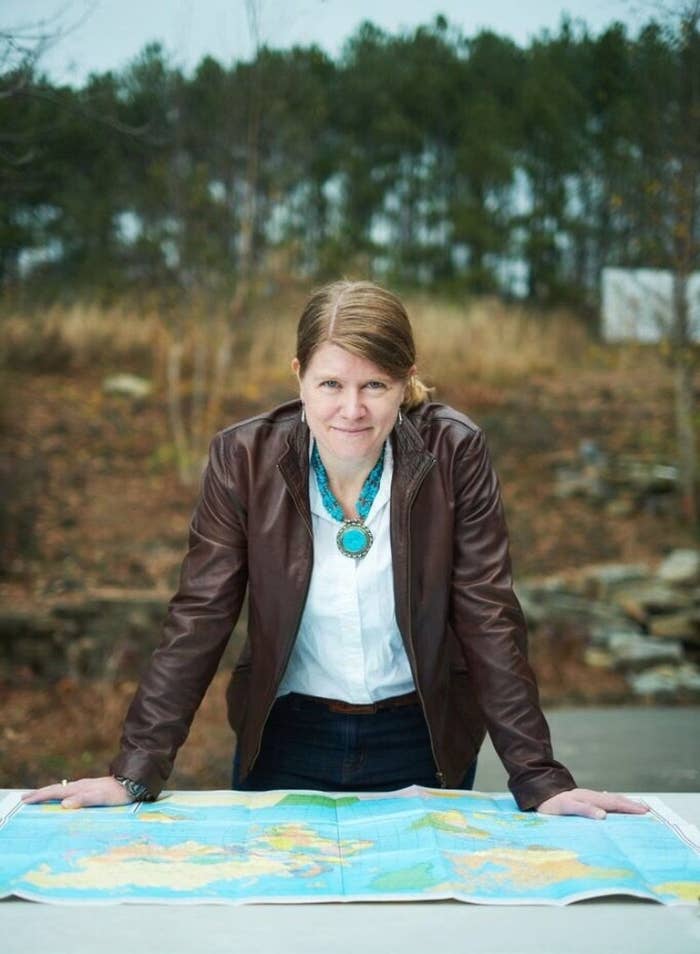 Sarah said that her son's teacher was very kind and understood that she needed to do what was best for her family. "We obviously have enormous privilege to make this decision. We have jobs, a garden/yard, Wi-Fi, good books and learning materials, and our son has already been all over the world. So many families are struggling with job loss, food insecurity, illness, no internet...and school is where their children may get their only two meals of the day."
Despite not participating in online school anymore, Sarah said her son is still learning a lot. "He watches lots of archaeology documentaries and we read to him a great deal. But, also, we draw with chalk, we garden, we bake, and we watch funny zombie videos on YouTube. By being with us, he learns every day, all day long. We talk all the time about Egypt and archaeology and travel and history and how to make great snot rockets and the best sneak attack farts. Lifelong lessons, the last two. Essential knowledge," she laughed.
"He is also learning how to manage joy in the face of unpredictable turbulence. What a lesson. I hope he remembers. I hope he remembers that more than anything else he was loved unconditionally, radically," she said.
Many parents on Twitter supported Sarah's decision.
And other parents started shedding light on the realities of online schooling.
Sarah said unconditional love is the only thing that matters right now. "My god, who gets this much time with their families?" she said. "Love them, hug them, tell them all the time how wonderful they are, and how lucky you feel to be their parents. Let what is happening on the front lines of this crisis be a lesson — so many of those patients do not even have time to say goodbye to their children, parents, grandchildren, families, friends."
Sarah is treating every day like it is her last day with her family to honor the tens of thousands of people who have died of COVID-19 across this globe who could not. "Tell your children every day how much they mean to you. Worksheets? Book reports? Algebra? None of that will hold your hand on your deathbed. Give yourself the grace and space to love your children."
"I can't tell you what choice to make about school — that's so intensely personal," Sarah said. "But I feel very qualified to say — as someone who studies the past — love is the only thing that lasts and matters. Find your way to loving yourself and your children. Someday, they'll pay that love forward, and that's a lesson that no school can teach, online or off."