If you have kids, you know that putting sunscreen on them isn't as easy as Marge Simpson makes it look!!!
Luckily, busy mom of three Christy Keane found a genius way to put sunscreen on her kids that makes it fun for them!
It is super simple: All you do is trick your kids into thinking you're putting makeup on them by applying the sunscreen with a foundation brush!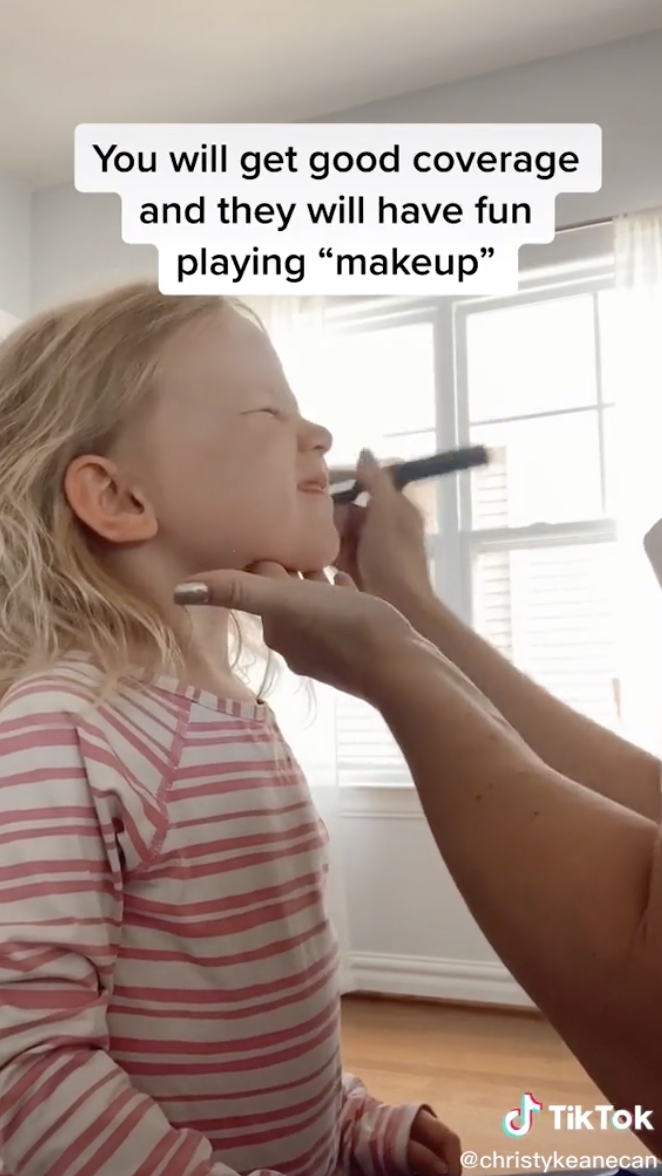 After Christy shared the hack, it was clear that tons of parents LOVED the idea.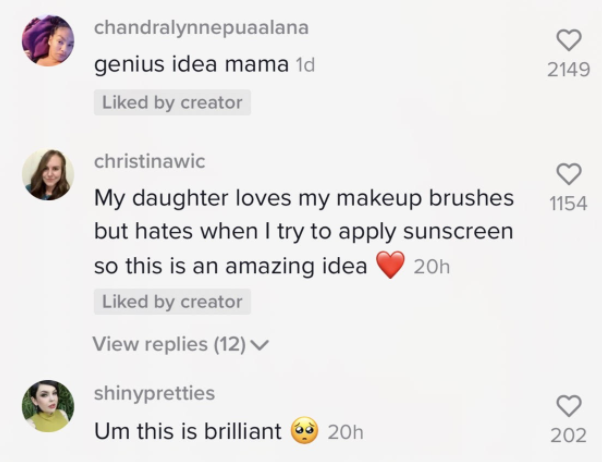 One mom even said she uses a beauty blender, which is also genius!

BuzzFeed spoke to Christy, who said the idea actually came from one of her Instagram followers. "I had posted a video on Instagram applying self-tanner to my face with a makeup brush, and one of my followers changed my life by suggesting I try it with sunscreen on my kids! She was the real genius!"
And the good thing about using a makeup brush or a beauty blender is that you get great coverage!
Christy never thought she would actually hear her kids ASK to wear sunscreen, but now they do!