A woman named Lily Schoknecht recently caught the attention of over 4.5 million people after she shared a lil' clothing hack from her Nana Rosemary...
In her viral video, Lily explains how she bought second-hand jeans in a size 10 when she typically wears a size 12, so they were a little tight.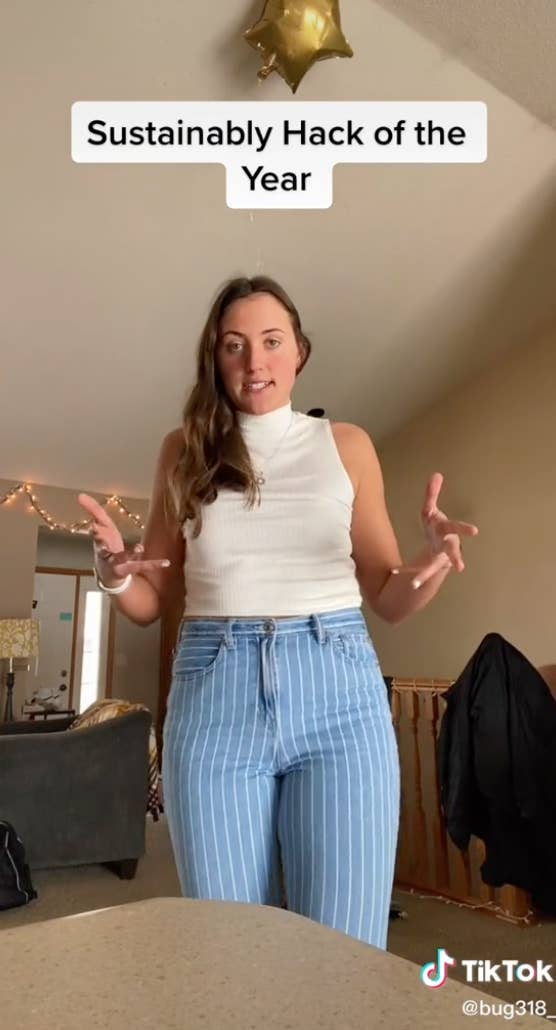 However, after venting about the situation, Nana Rosemary unveiled her hack: showering in tight jeans loosens them up to make them fit better. Lily tried it, and it worked!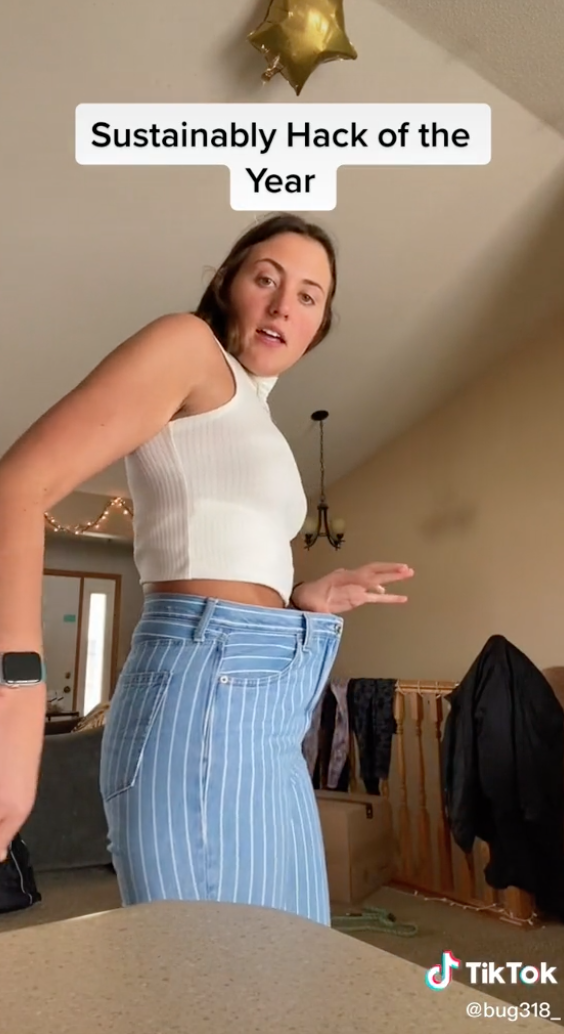 I'm not going to lie — a lot of people were a little squeamish at the thought of walking around in wet jeans...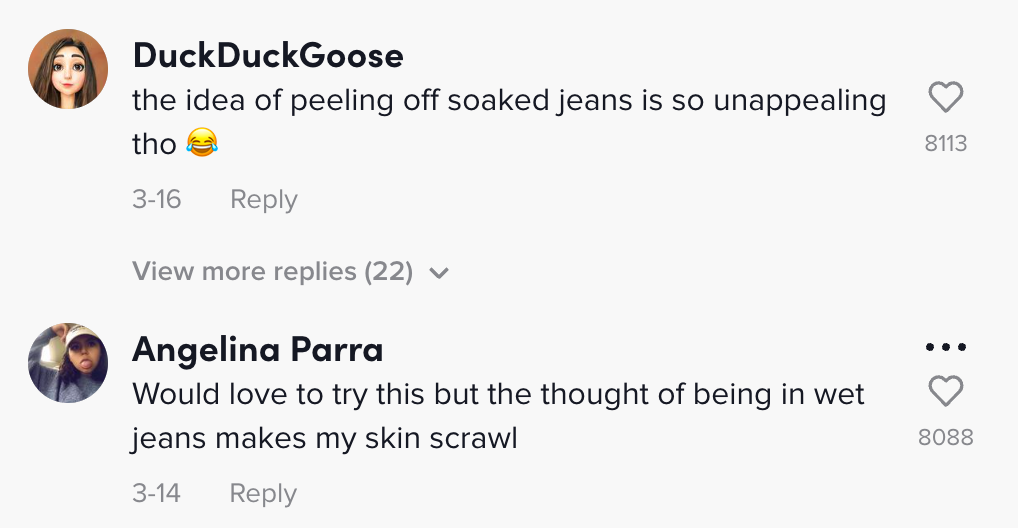 BUT so many others wanted more information!!!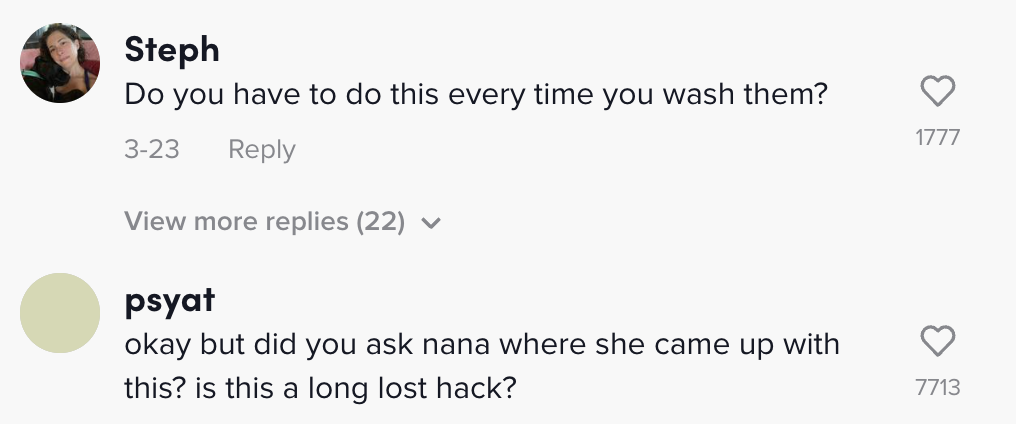 So, BuzzFeed talked to Lily to get the inside info about this wet-denim sorcery.