For the past four years of her teaching career, Courtney White has taught every subject — except math — to high school students. She is currently teaching PreAP English 2 and AP English 3.
Recently, Courtney went viral on TikTok for owning the fact that she's a teacher who doesn't assign homework:
It was, of course, evident that actual students LOVED this idea: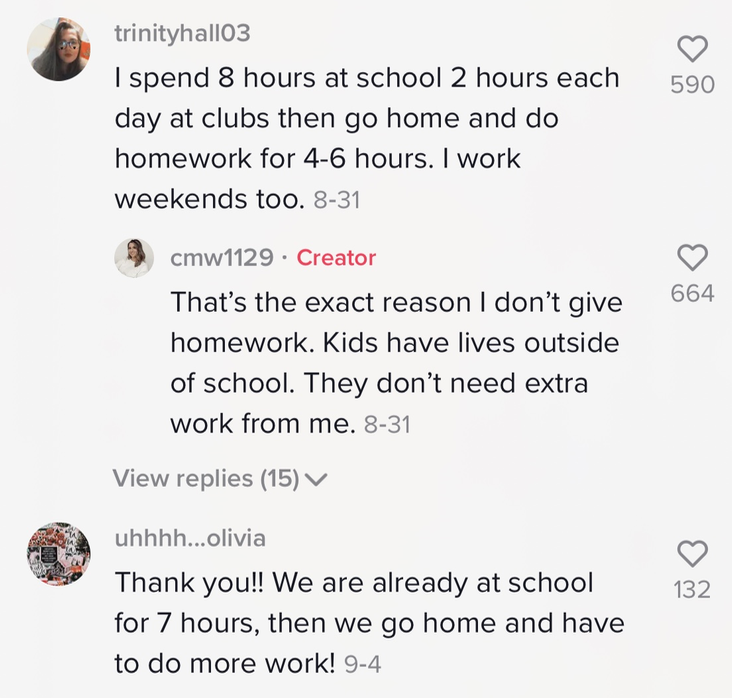 However, there were some people who didn't agree with Courtney's way of teaching, so she responded with this video:
In her response video — which has gained over 4.6 million views — Courtney listed a myriad of reasons why she doesn't give homework.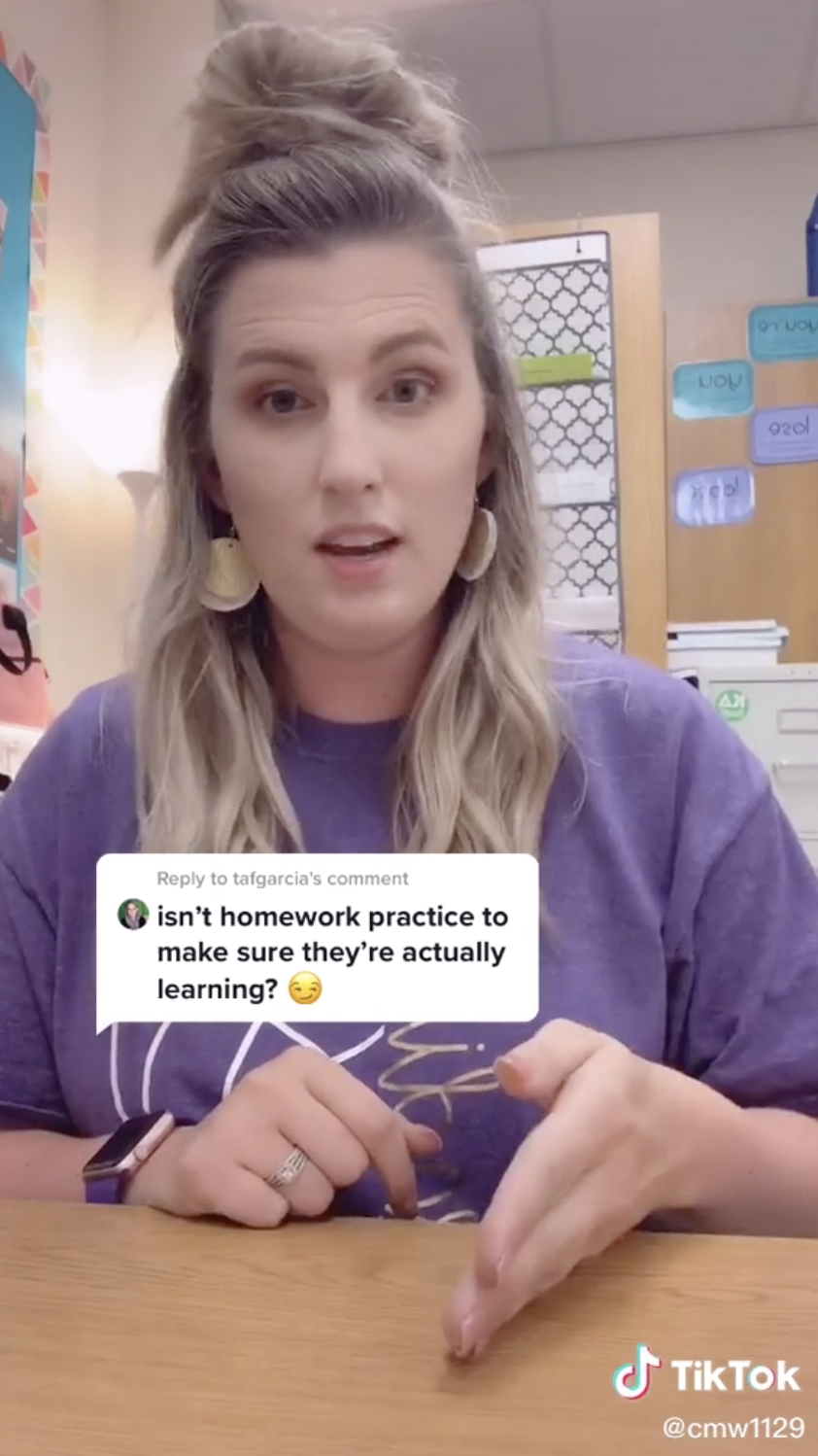 BuzzFeed spoke to Courtney, who said she has never assigned homework during her teaching career. "Students have a lot going on in their personal lives and I believe they need a chance to be children. Students are in school for eight hours each day and, by the evening, their brains need a break. I believe that if I use my class time effectively, there is no reason to send home additional work," she explained.
"My no-homework method works because I make sure to use my class time effectively. I am able to teach the content well, while also respecting my students and making sure their mental health is a priority. I believe that the mental health of my students is number one and content comes second. I can't teach them and meet them at their level if they aren't coming to class ready to learn. I really believe that my students enjoy my class because they feel cared for and respected," she said.
Courtney said she really doesn't hear from a lot of parents about her teaching style. However, the ones who have reached out have been positive. "Some are even grateful that their kids are getting a small break from the crazy workloads that have been coming home," she explained.
Courtney also added that no-homework policies aren't new. "I am in no way the first teacher to implement this in my classroom. And teaching is not one size fits all. What works for some won't work for all. Our education system is in need of big changes, and I believe that teachers are working their butts off for their students. I have received some backlash from people who claim that I am coddling my students or not preparing them for college. My response to that is simple: Homework does not have true benefits if it is not being done properly. I have students with dyslexia, ADHD, dysgraphia, etc. that need additional support at home and, if they don't get their accommodations, the homework will not be beneficial for them," she said.