Well, it's December and I have been waiting ALL YEAR for the skincare line that Jennifer Lopez was supposedly launching in 2019, but it still has not been released. A true tragedy.
We all know Jennifer is blessed with beauty genes, but I really just wanted to know what skincare products she uses to obtain such a lovely, dewy face at 50 FREAKING YEARS OLD!
So, I started doing some research and – at first – I was really bummed because I was finding stuff I already knew, like wear sunscreen daily, drink lots of water, and get lots of sleep. Last year, she told In Style she tries to get 9-10 hours of sleep!
But, then I found the actual products she reportedly uses. In an interview with Well + Good, her makeup artist Mary Phillips said that Jennifer loves Själ Saphir Concentrate – a facial oil that contains aquamarine, botanical retinol, soothing blue chamomile, and a biomarine complex.
And, in an interview with Hello!, Jennifer listed Lancer The Method: Cleanse and Lancer Eye Contour Lifting Cream as some of her favorite beauty products. (I also found out Candace Cameron Bure uses Lancer products as well.)
In addition, I found the moisturizing cream she swears by, straight from her lips!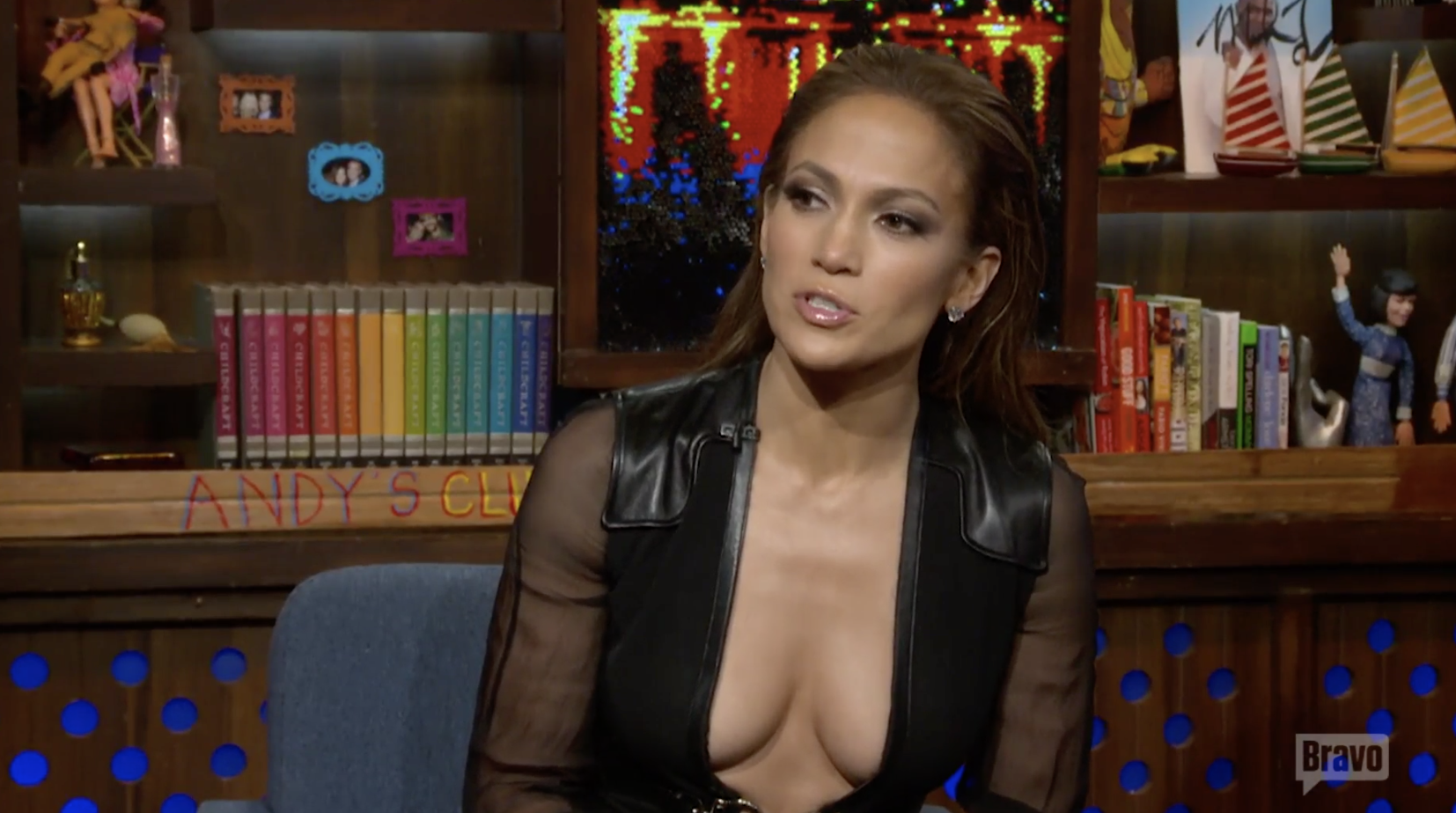 So, after I got the collagen, I got everything else I needed to mimic her reported skincare routine: a facial cleanser, a facial oil, an eye cream, a moisturizer, and sunscreen.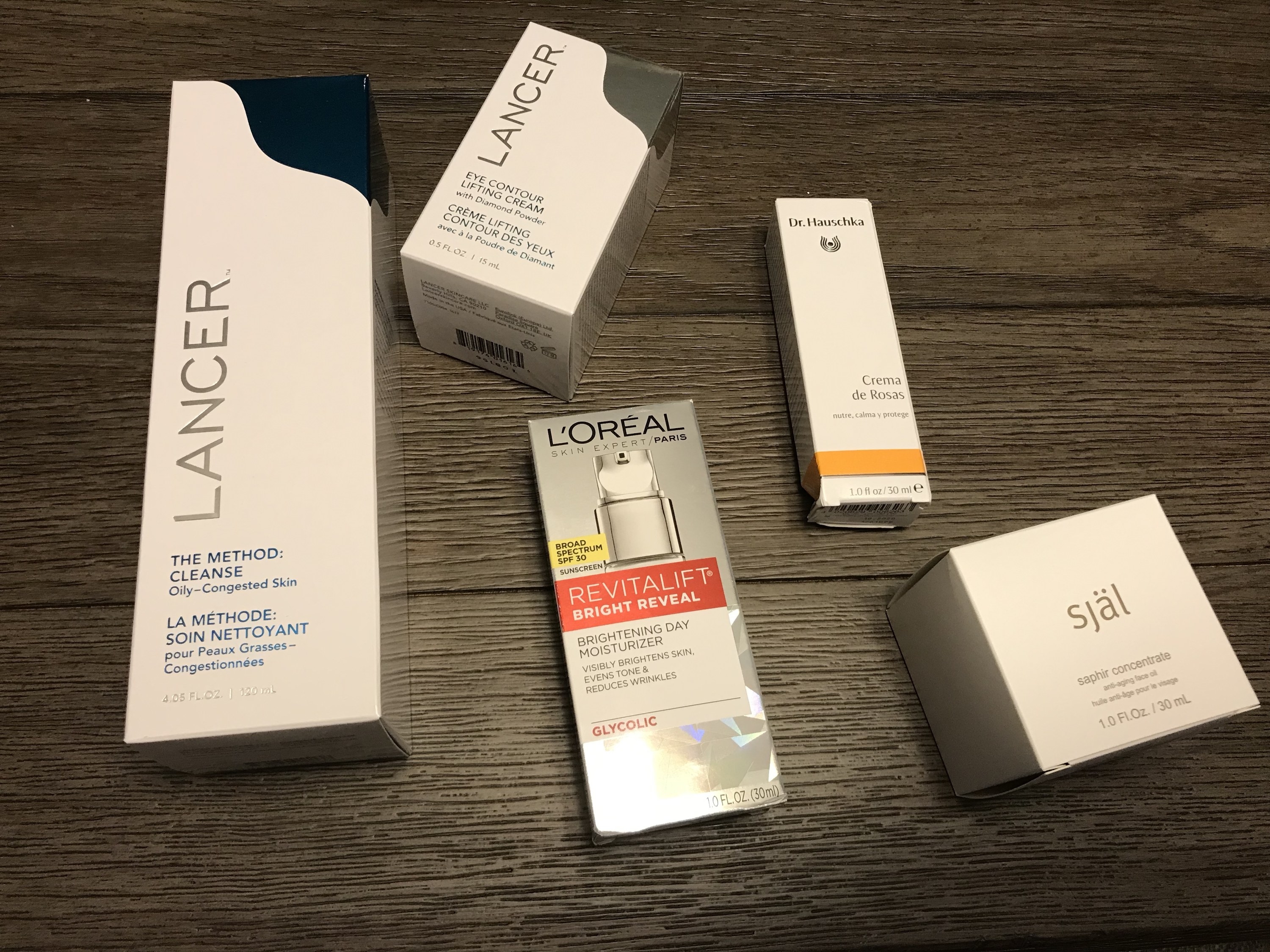 Here are my before pics. I am starting to get fine lines on my forehead, so I really hoped these products would help. 😰
The Lancer The Method: Cleanse has kind of a gel-like feel, with exfoliating beads in it. When I started scrubbing it on my face, I fell in love. It has a cool, minty feeling and the beads felt like they were doing their job of exfoliating. My face felt clean and refreshed afterwards.
Next, I applied the Själ Saphir Concentrate. The directions said you only need a couple drops, which I was happy about because this oil was very pricey! It has a mild floral scent, which was pleasant. I patted it in my face and neck and it seemed to absorb well.
The Lancer Eye Contour Lifting Cream was very smooth and silky. I dabbed it on with my ring finger and, just like the cleanser, it also left a nice, cool feeling on my skin.
Let me start by saying the Dr. Hauschka Rose Day Cream is intended for "day use," but it is thick. Like, extremely thick, so I used it at night instead. It smells lovely – just like roses. And, although I didn't think I would like a face cream this thick, I actually really liked it on my skin. It didn't feel super heavy, just deeply moisturizing.
I was already happy with the way my skin looked during the first week. It felt more ~plump~ and it looked more hydrated for sure. I felt like the cleanser was doing a good job of removing my makeup as well.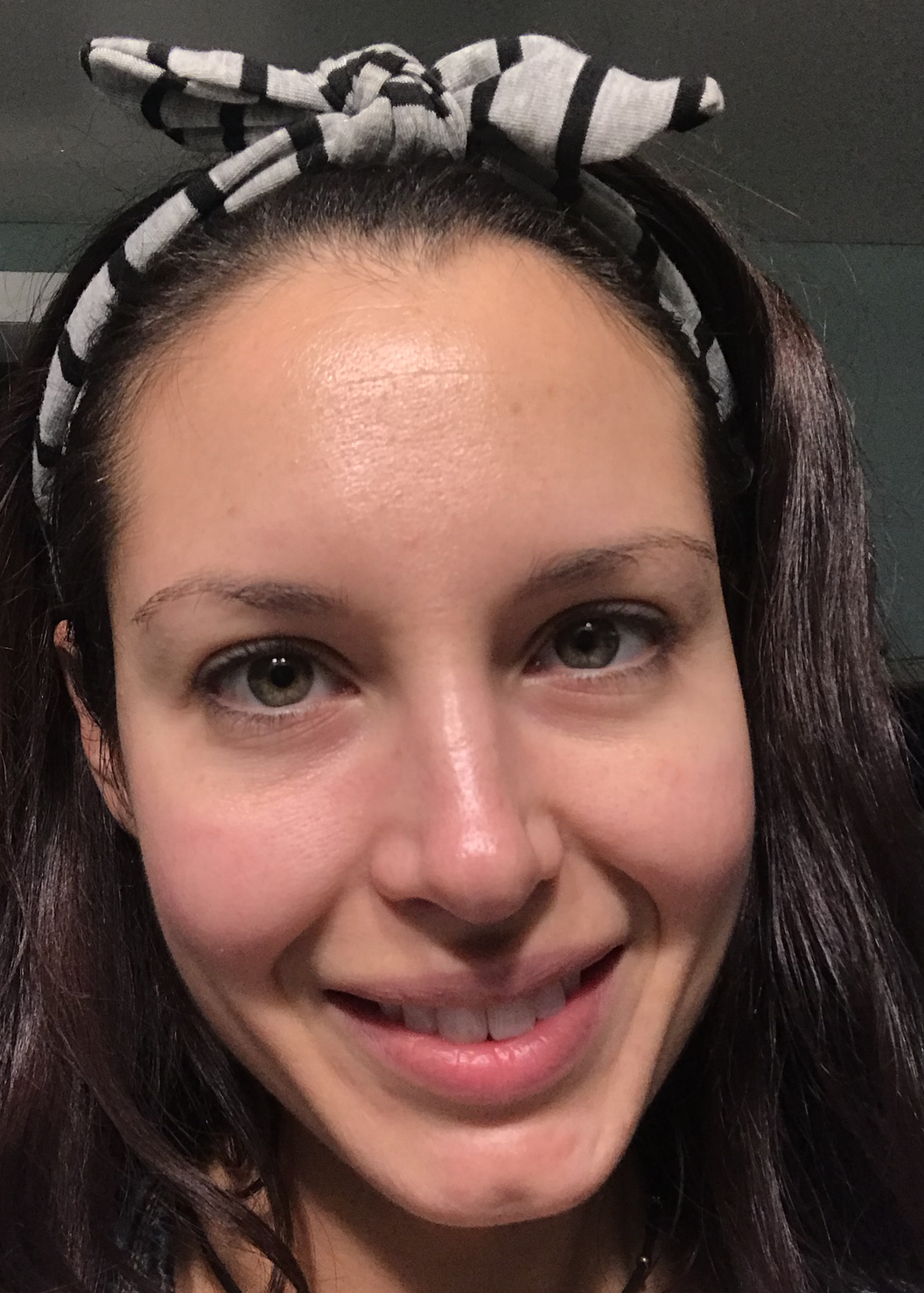 The following week, however, I was not so happy. I started having mad breakouts, my skin was angry! It wasn't that time of the month for me, so I started getting worried that some (or all) of the products weren't going to be a fit for me. After reading that my skin was probably purging from the new products, I decided to wait it out.
After that second week, I was glad I decided to wait things out. My skin was turning back to normal, except that lil' guy you can still see on my left cheek. I should also note that, in addition to taking collagen every day, I increased my water intake as well (in this pic I'm chugging a giant cup of H2O to start the day.)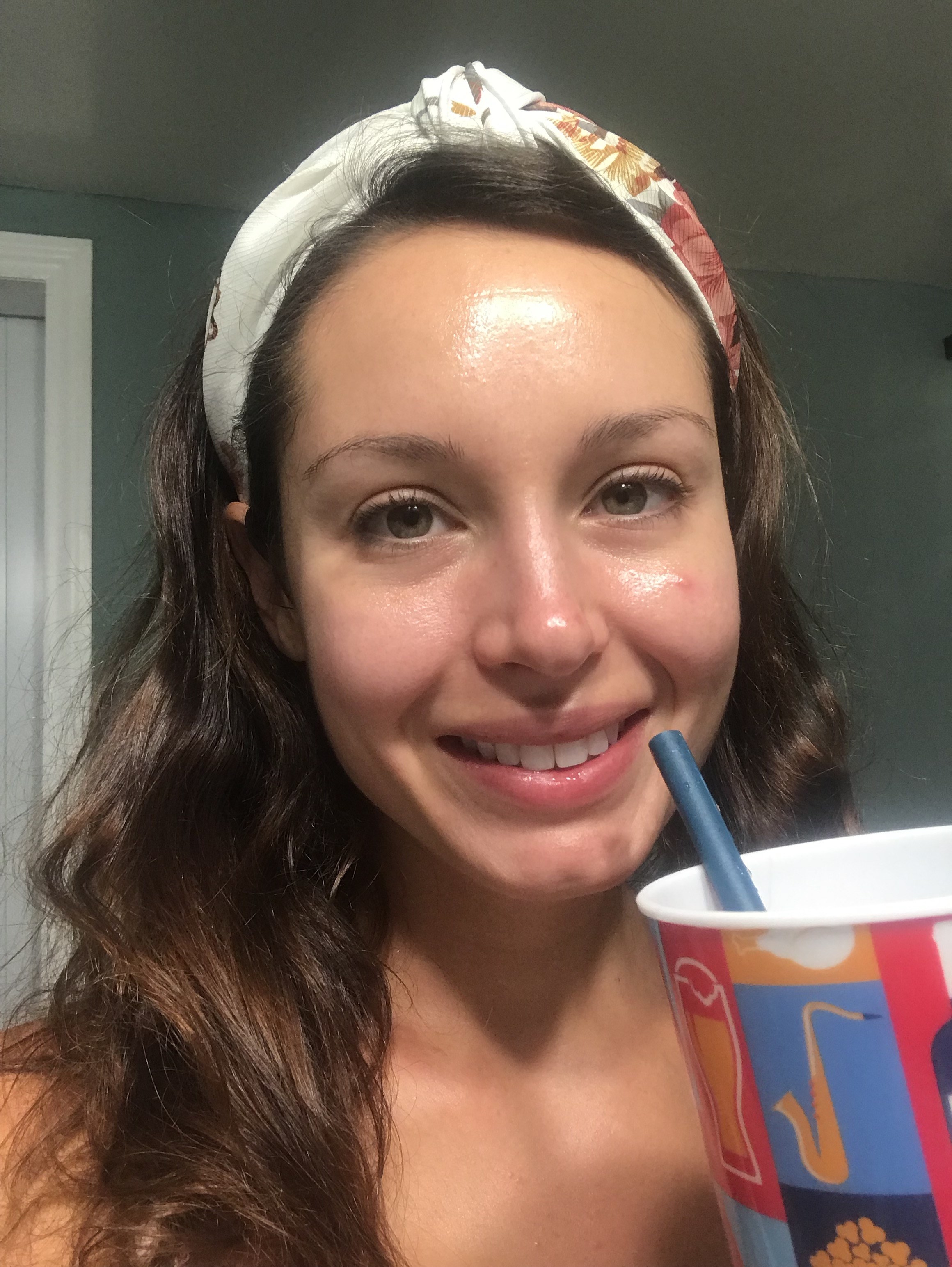 I was starting to notice that these products were bringing a nice color to my face (usually my skin would be more dull looking). One bad thing, however, was that I had never had a zit last this long on my cheek. I think it was because of the thick cream I was applying in combination with all the other products. Maybe it wasn't able to "dry" out? IDK, but that part was really annoying!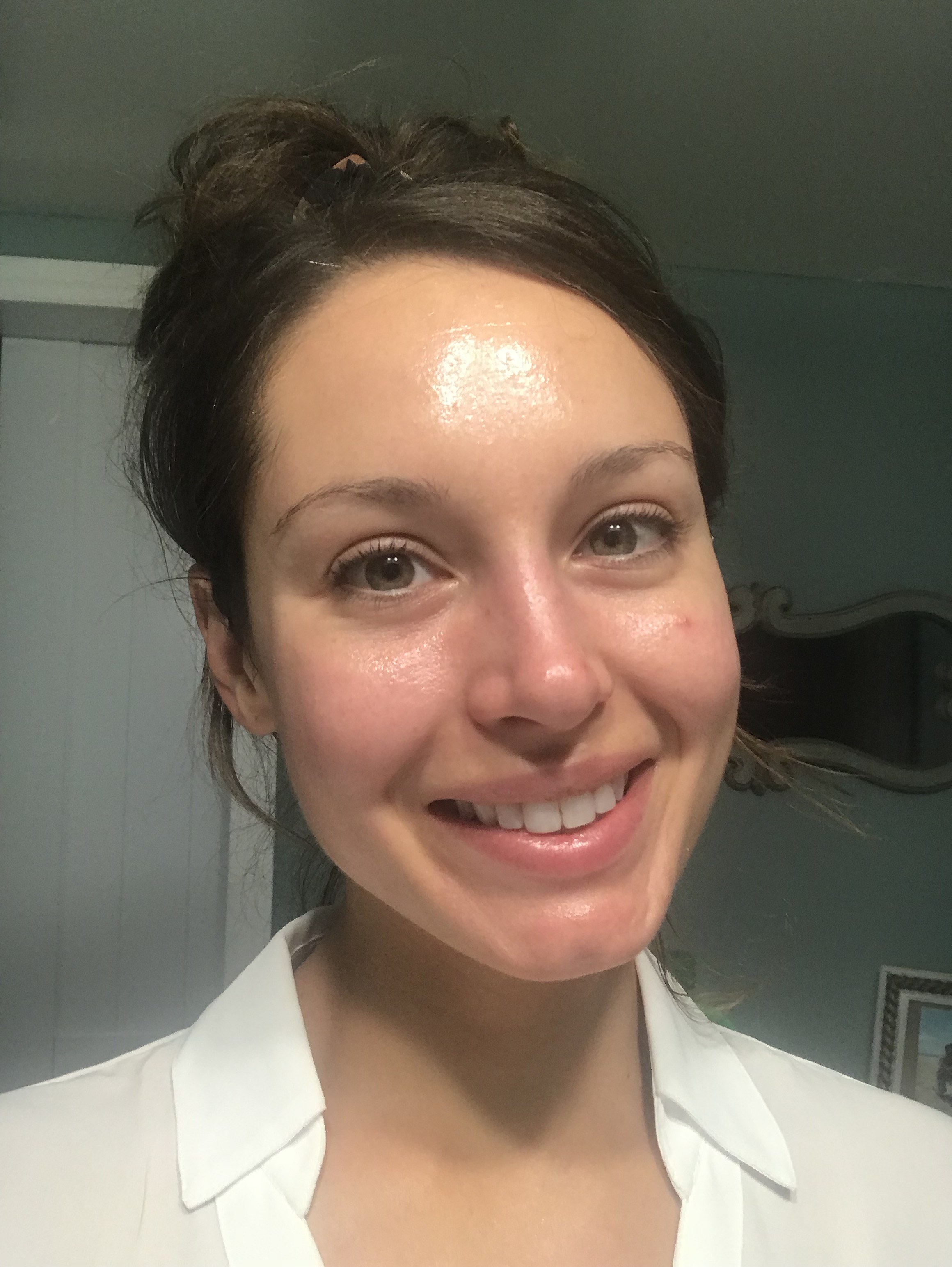 Cheek pimple aside, the benefits were really showing at this point. I truly feel like that magical face oil was helping give my skin a permanent glow.
I was pretty shocked at how much my forehead lines were faded by the sixth week. They didn't seem as prominent as they were before, and my son agreed – I mean, look how excited he is for me.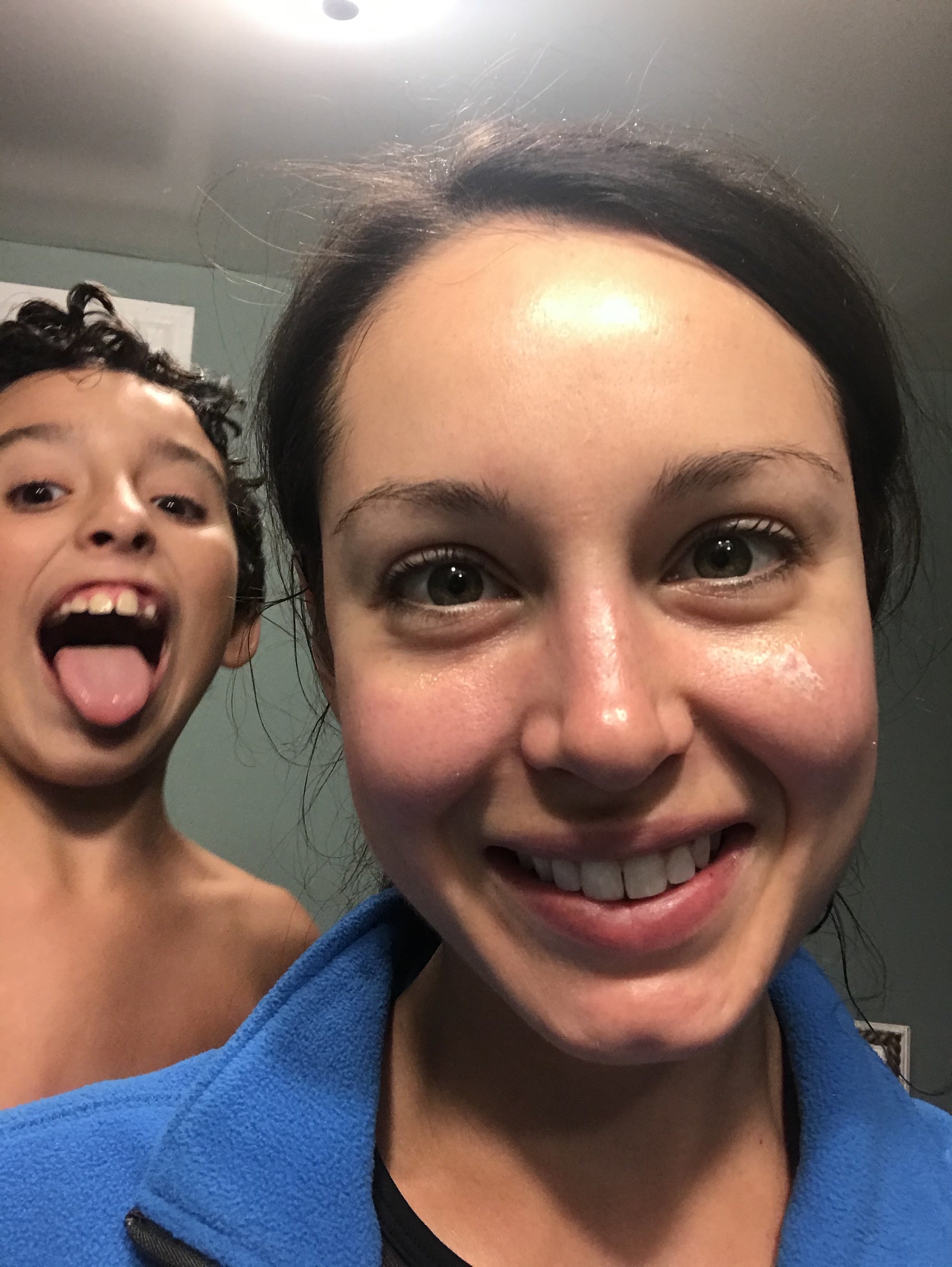 For reference, here is my forehead in week three vs. week six:
FINAL RESULTS: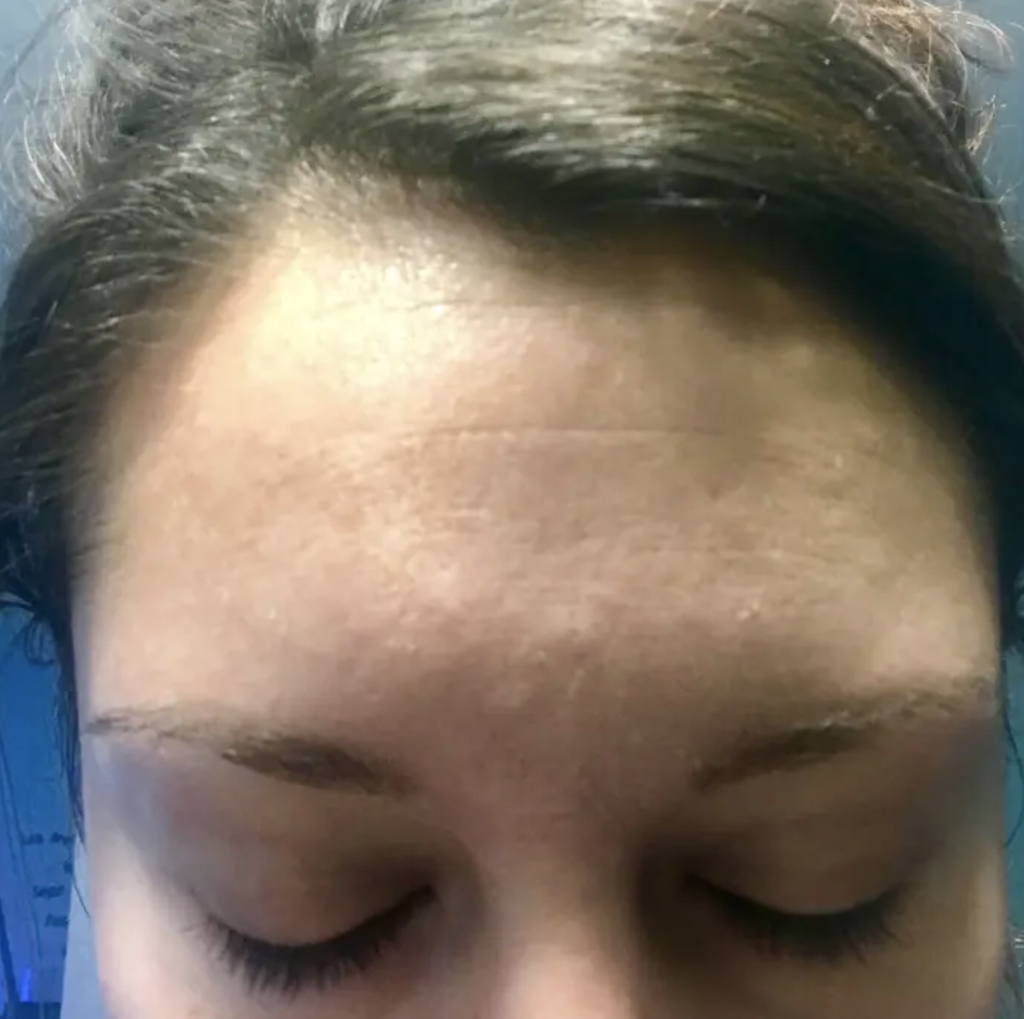 I am happy to report that these products – paired with daily collagen – worked really well for me. However, I will say that upping my daily H20 intake (and lowering my daily diet soda consumption, because, hey, we all have vices) probably also helped as well. The only downside is that these products could be problematic for people with acne-prone skin, I mean, my cheek pimple didn't go away for about five weeks! That being said, I'm still going to continue to use these products because the benefits outweigh the negatives for me.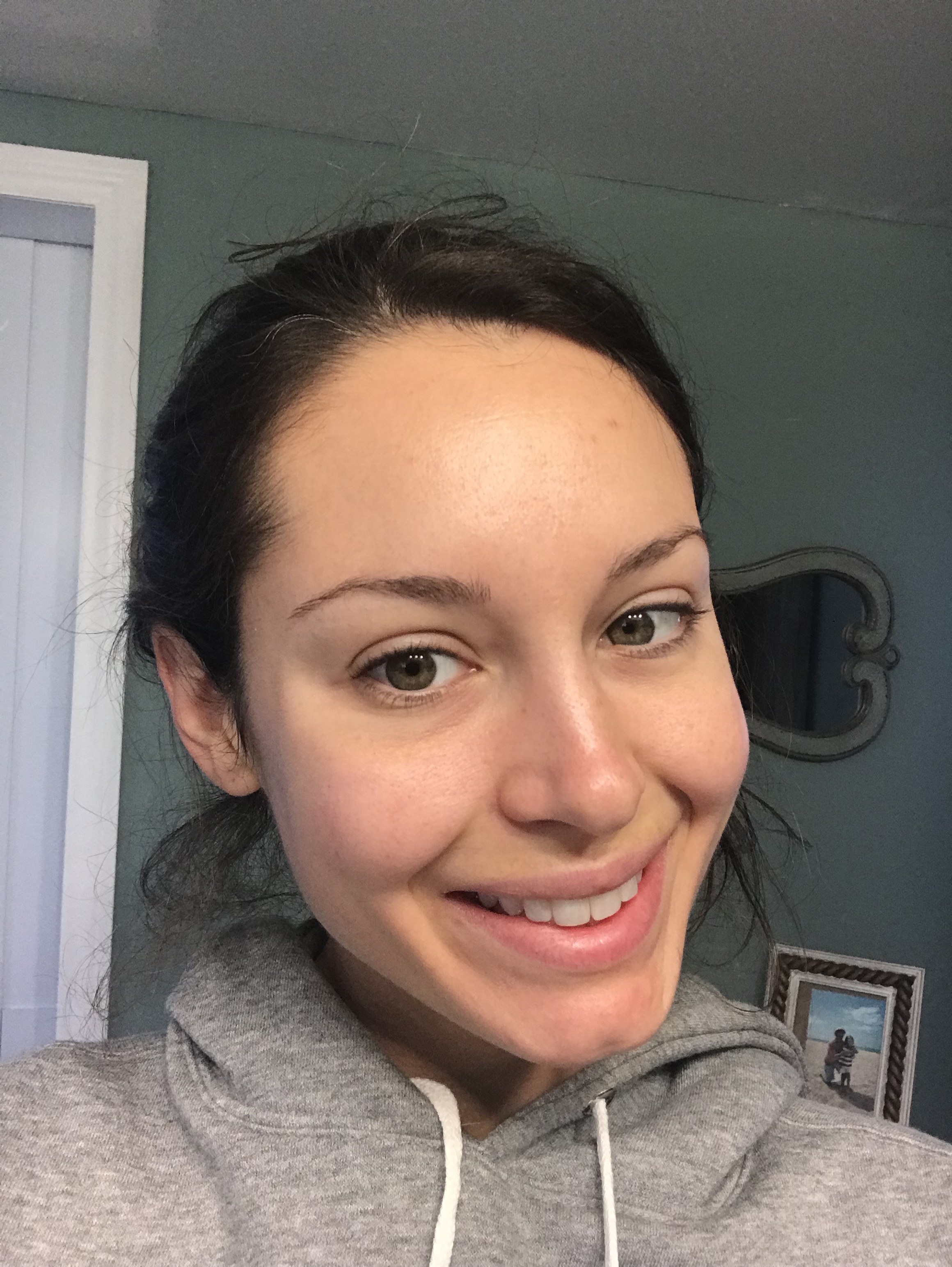 And Jen, you can release that J.Lo skincare line anytime now. We are ready...