Ahem, sorry. Let's get to it! If you didn't already know, Emilia's hair in Game of Thrones is a wig.
She does change her hair a lot, though, 'cause she's naturally a brunette.
Currently, her hair looks something like this:
Hollywood always amazes me with how realistic they make everything look, including wigs.
And after Sunday's intense episode, Emilia shared this pic of what she looks like when the GoT wig comes off (in this case, she said it blew off from shock).
Like, she looks like she's actually bald! It's so smooth, I want to rub it for luck.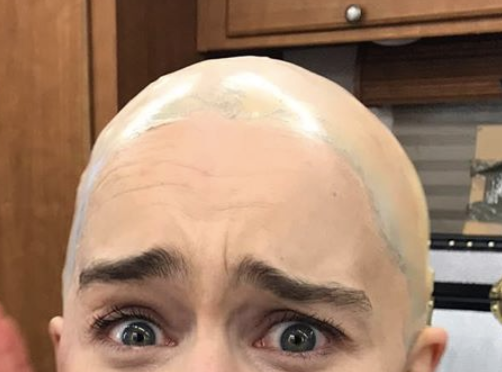 Emilia with wig and Emilia with no hair at all.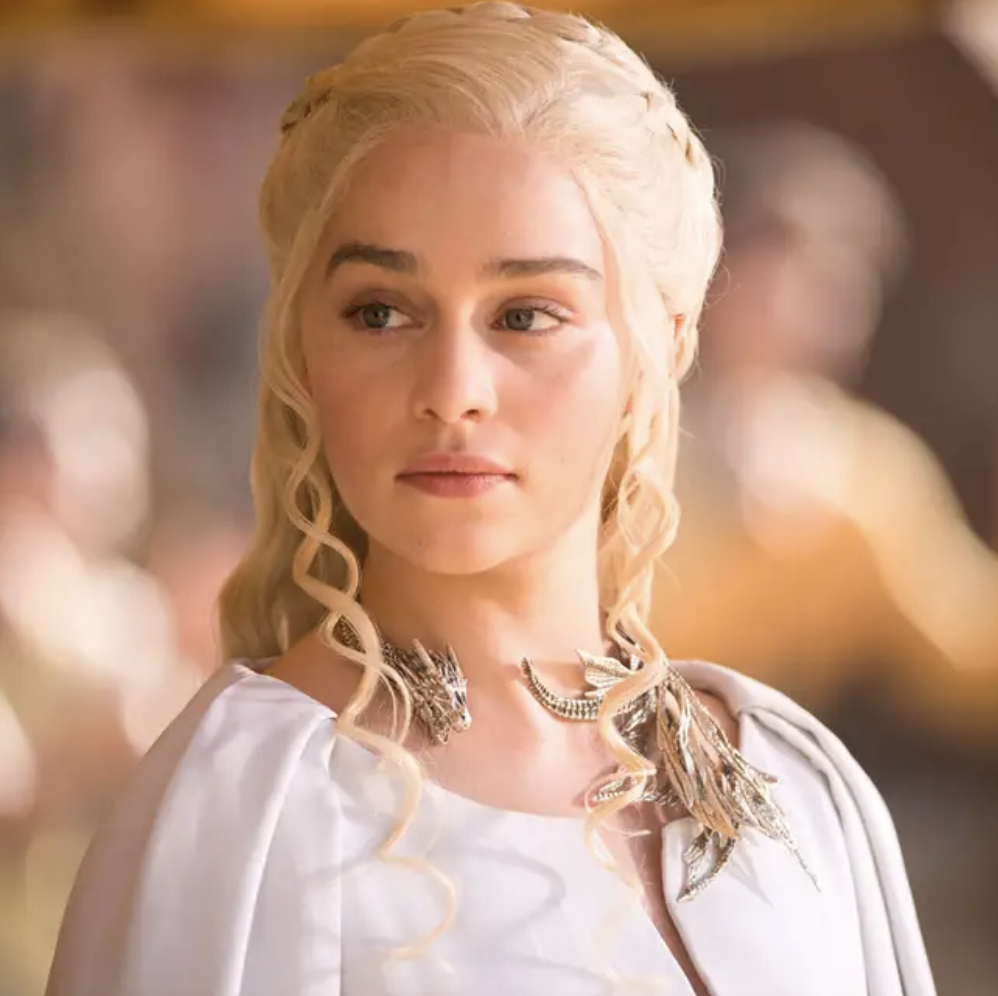 I think what I'm trying to say is: bald or with blonde, brown, short, or long hair — it doesn't matter, Emilia is perfection!