Magnolia Printz is a Milwaukee-based mom of four who is also a board-certified anesthesiologist.
"My post was meant to highlight the absurd assumptions about working moms from others by showing the passive-aggressive nature of these questions that are meant to pile on the guilt for 'choosing' a career over raising their children," Dr. Printz told BuzzFeed.
"I answered with sarcasm because the people who ask these types of questions have made their judgments about me, and I won't be changing their mind with an honest answer," she said.
"The absurdity is further highlighted by the last question, which examines the double standards in our society because men would never be asked these types of questions. My husband — who is a busy orthopedic surgeon — has never been asked these questions. Yet these are questions working moms face every day, and it's time to call it out," she added.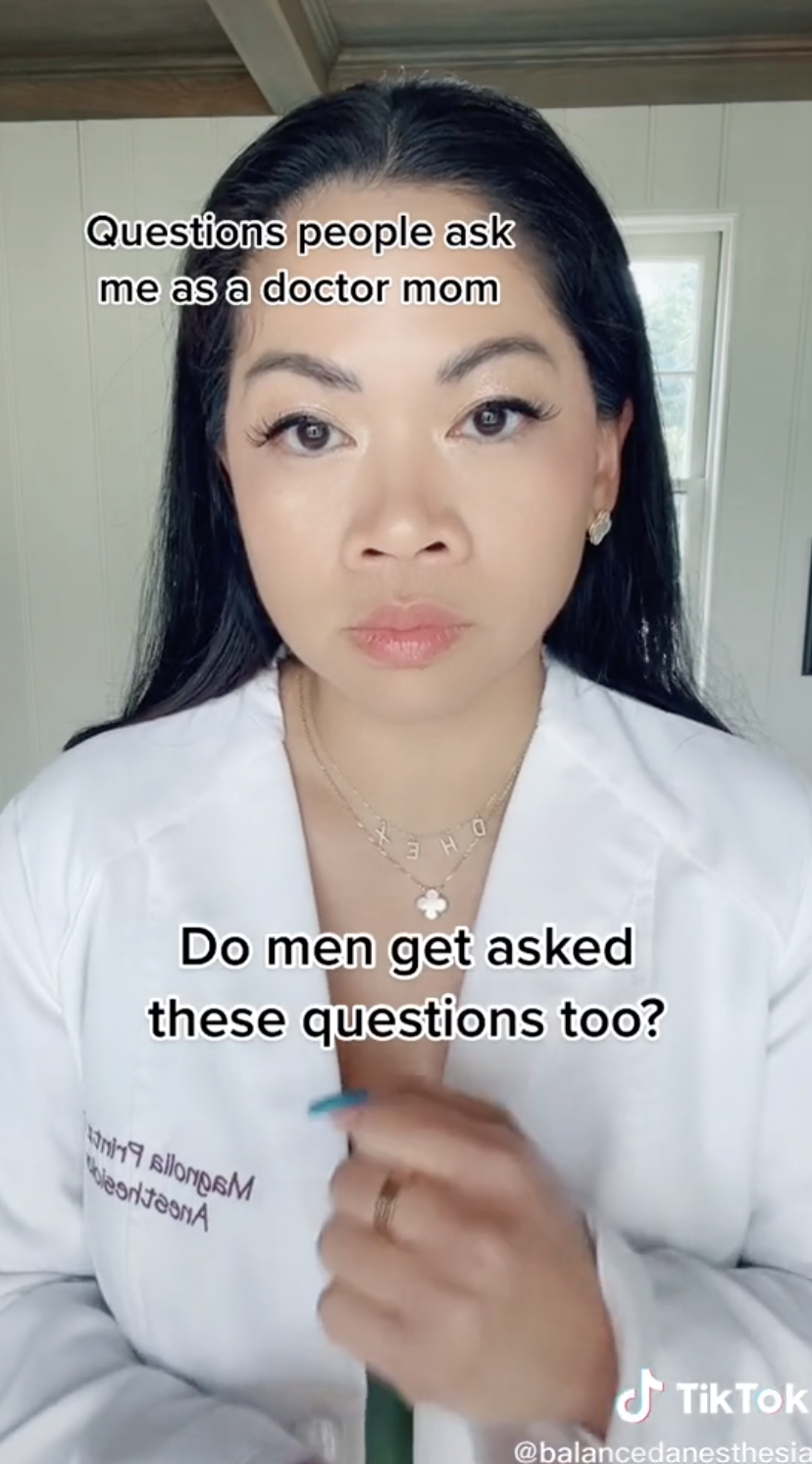 "To assume that I'm a terrible mother because of my career choice is ridiculous. Spending time with my children at home 24/7 is not my way of expressing my love. I am a better mom because of my career as an anesthesiologist. I am a better mom because I find fulfillment outside of my role as a mother," she said.