Disney World Shared Their Recipe For Grilled Cheese, So I Made It And I Will Never Stop Raving About It
This is next level.
In honor of National Grilled Cheese Day last month, Disney shared the recipe for the grilled cheese sandwich they sell inside Toy Story Land at Walt Disney World.
So, as someone who is typically pretty happy eating just a plain ol' grilled cheese, I decided to try it to see if it was really worth the hype.
BECAUSE PEOPLE ARE RAVING ABOUT IT!
The only thing I was not happy about was the fact that it contains a lot of ingredients. You will need: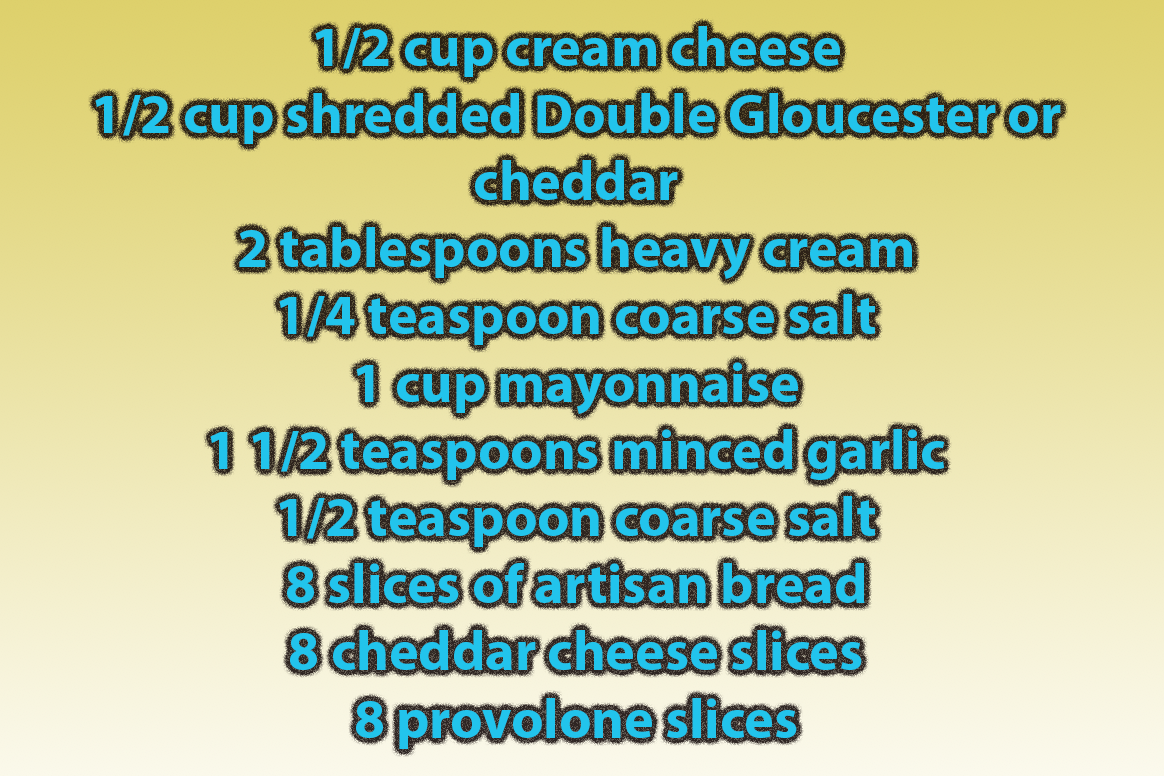 First, you start off with the cream cheese spread. You combine the cream cheese, the shredded double Gloucester or cheddar cheese, the heavy cream, and the coarse salt together in a food processor. I don't have a food processor, so I just stirred it the old fashioned way. It looked like this: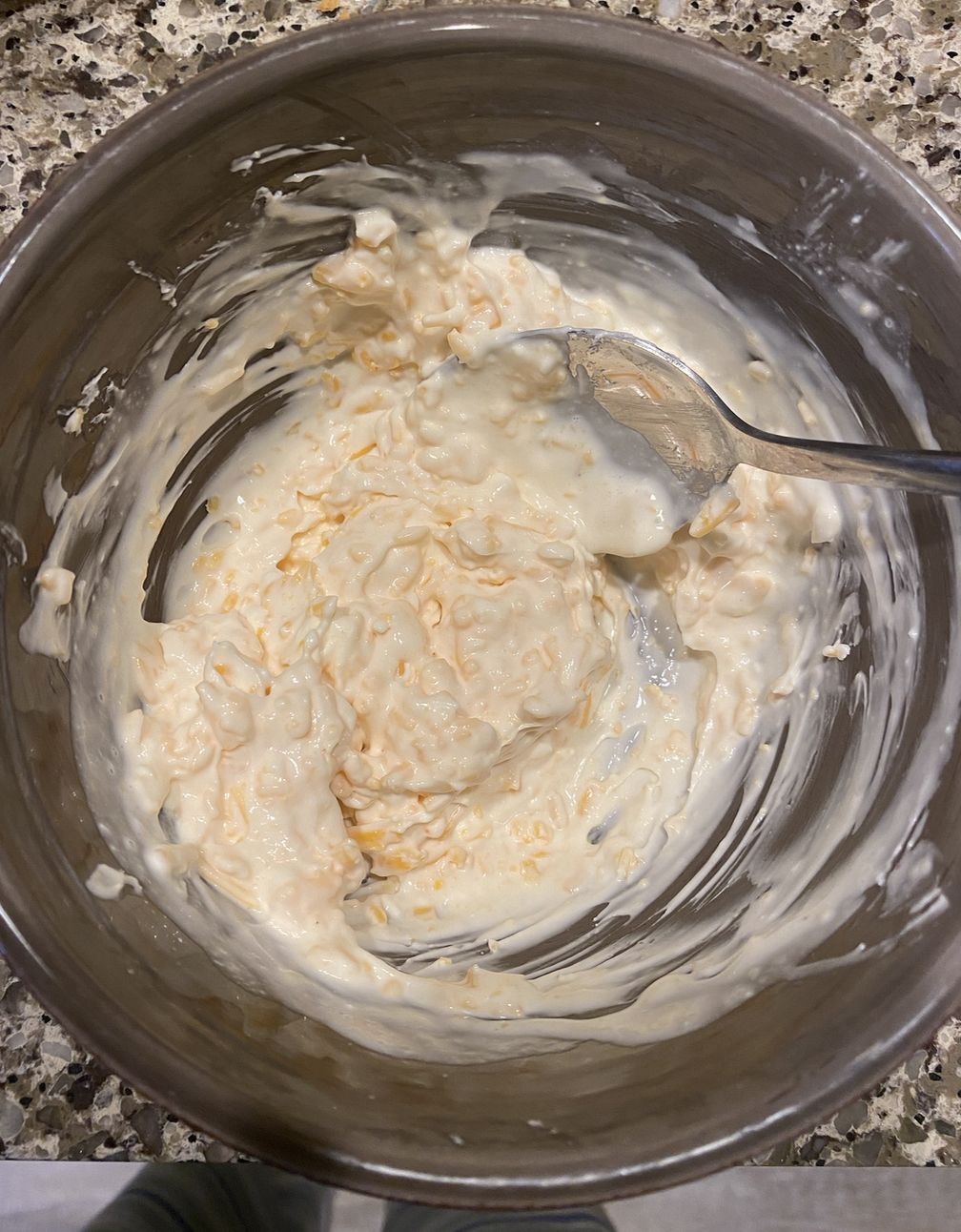 Next, you make the garlic spread by mixing the mayonnaise, minced garlic, and coarse salt together. Here's mine: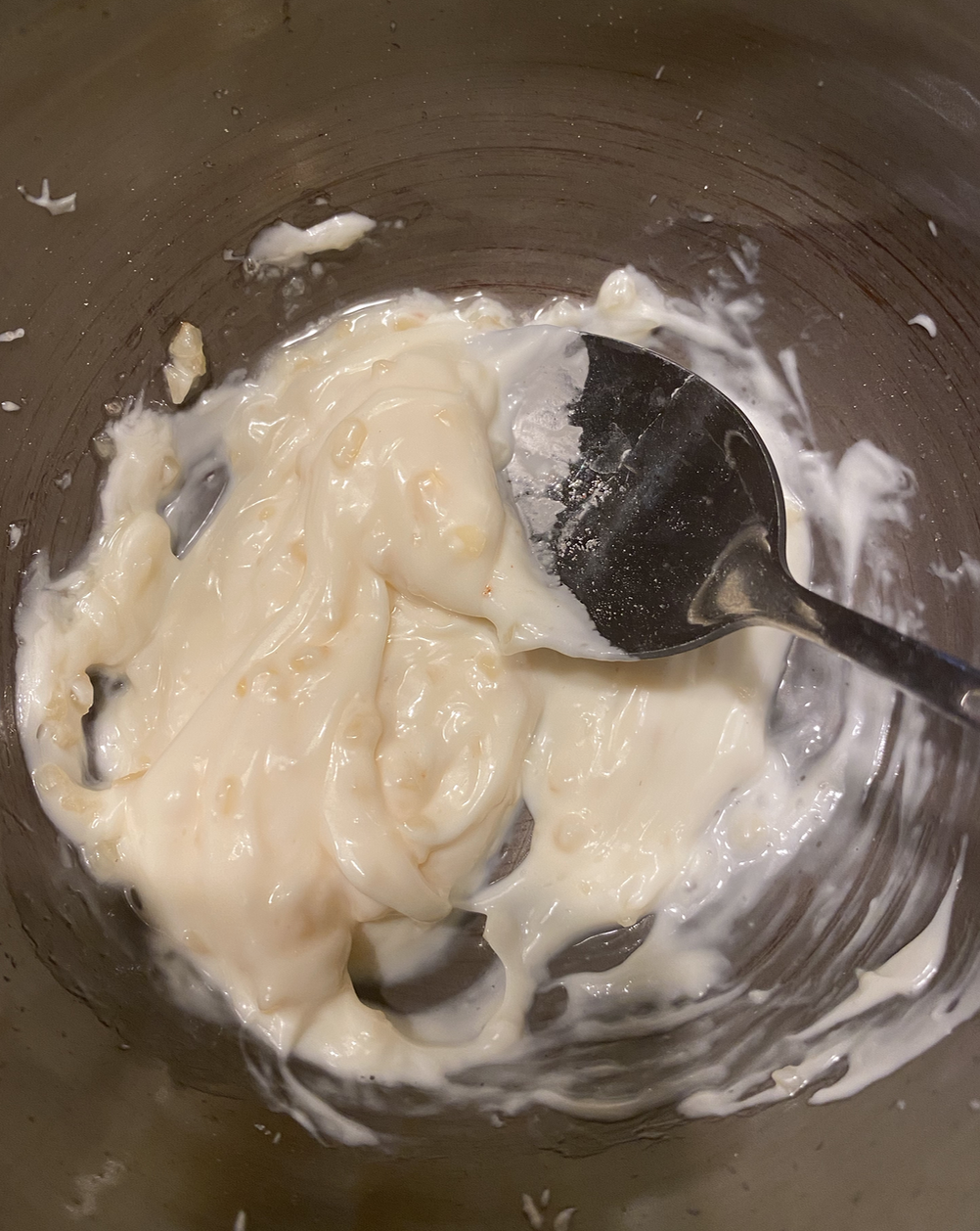 After that, you get your bread (I used cracked wheat bread because I didn't have artisan bread), add on the cream cheese spread, and put on your slices of cheddar and provolone cheese: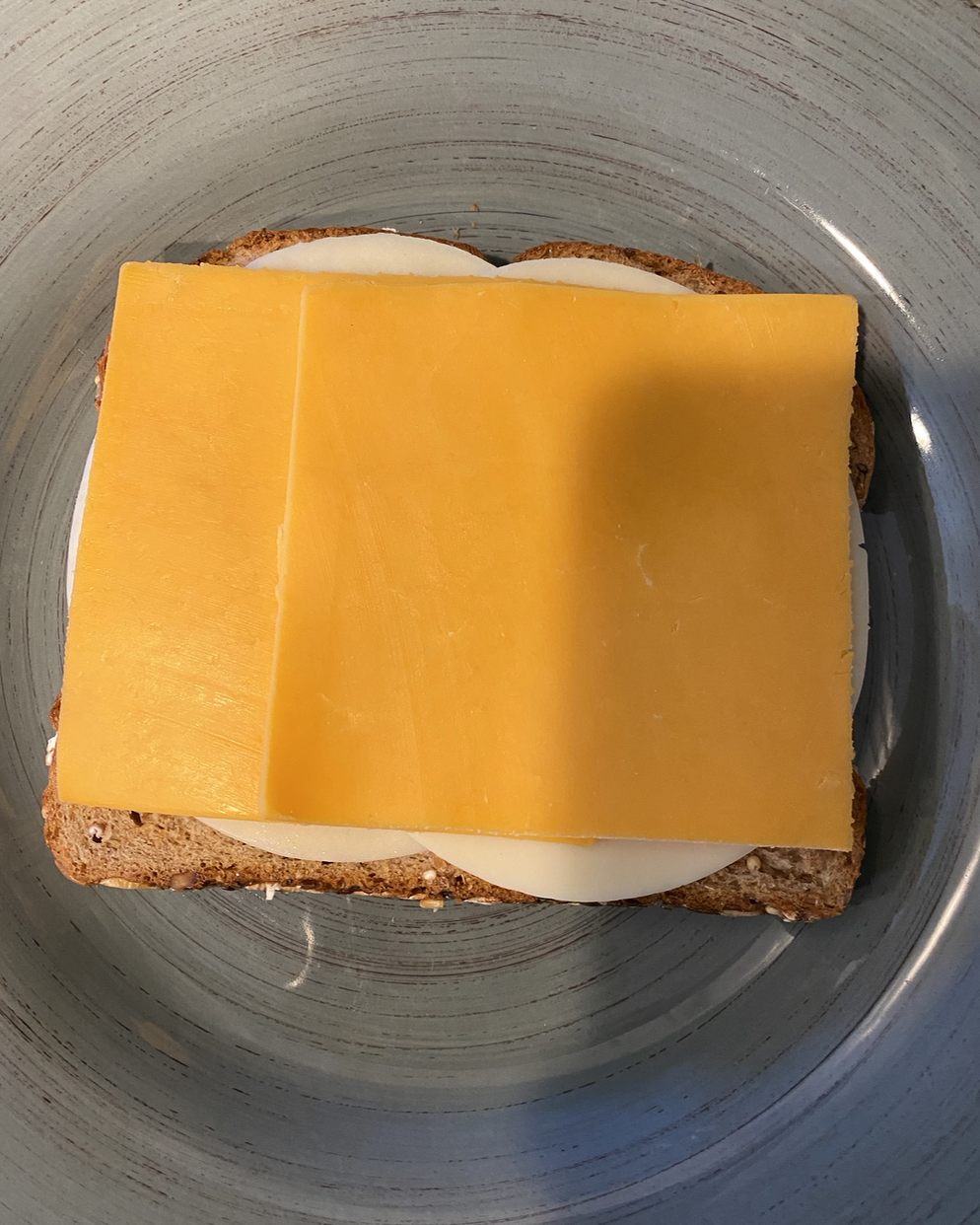 Next, brush both outside areas of the bread with the garlic spread, place them in a pan, and cook them like you normally cook a grilled cheese. I decided to sprinkle some parsley on mine to be ~fancy~: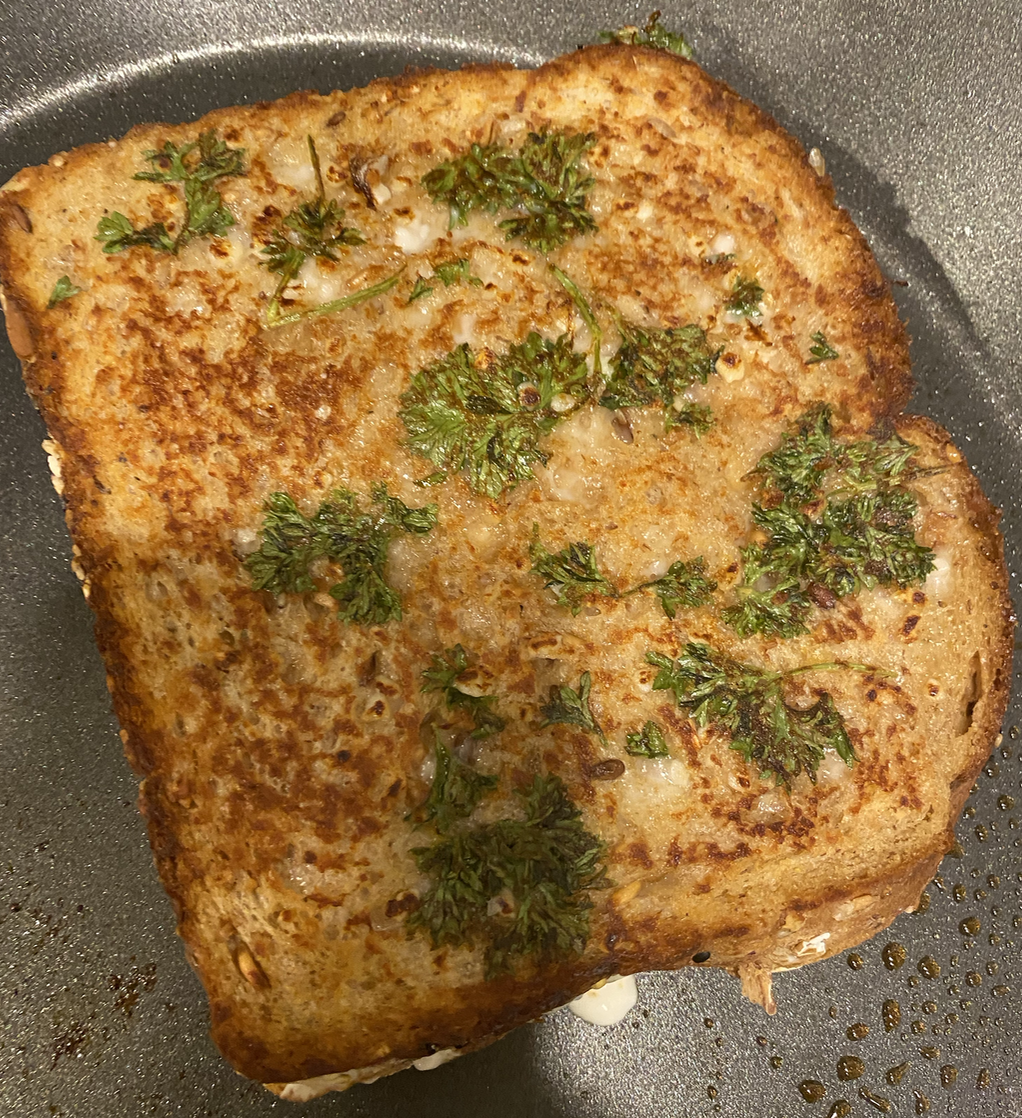 After it was done, the cheese immediately started oozing out when I cut it in half.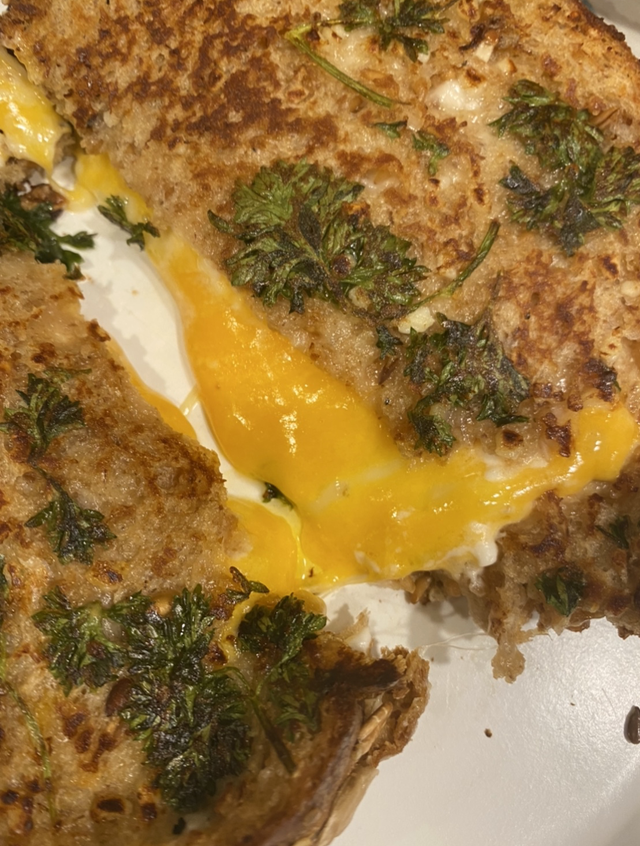 And — even though they are really, really messy — my whole family loved them, so I highly recommend trying this recipe! Thank you, Disney!