Chrissy Teigen has never been shy about sharing her life on social media, even when she's on a family vacation.
So, when Teigen's 16-month-old Luna ripped the buttons off her shirt on their recent trip to Italy — leaving her, um, a little exposed — she wasn't afraid to address it.
Teigen told People, "If anyone sees a photo floating around of me with my entire cleavage hanging out, sitting in the middle of a square in Venice, it's because Luna broke both of my buttons – ripped them off and threw them to the side."
This, of course, isn't Teigen's first wardrobe malfunction. In June, she and husband, John Legend, laughed off a serious nip-slip during a performance at Madison Square Garden.
Teigen said, "I feel like I haven't gotten the chance to explain. Kids don't care. That's why you have to laugh all of that stuff off because you never know what you're getting into."
Chrissy, looking back at her boob situation: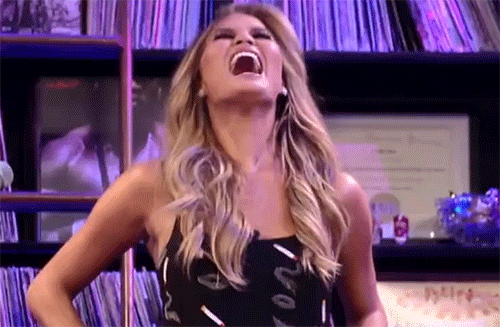 Looks like there are no comments yet.
Be the first to comment!