As someone who throws back Easy Mac like it's going out of style, I often find myself looking for new and innovative ways to eat and elevate it.
So call it sheer luck or the universe shining its light down on me when, last week, I had to log in to my very, very old Yahoo email (that I forgot the password to) and somehow stumbled upon Blake Lively's boxed mac 'n' cheese upgrade.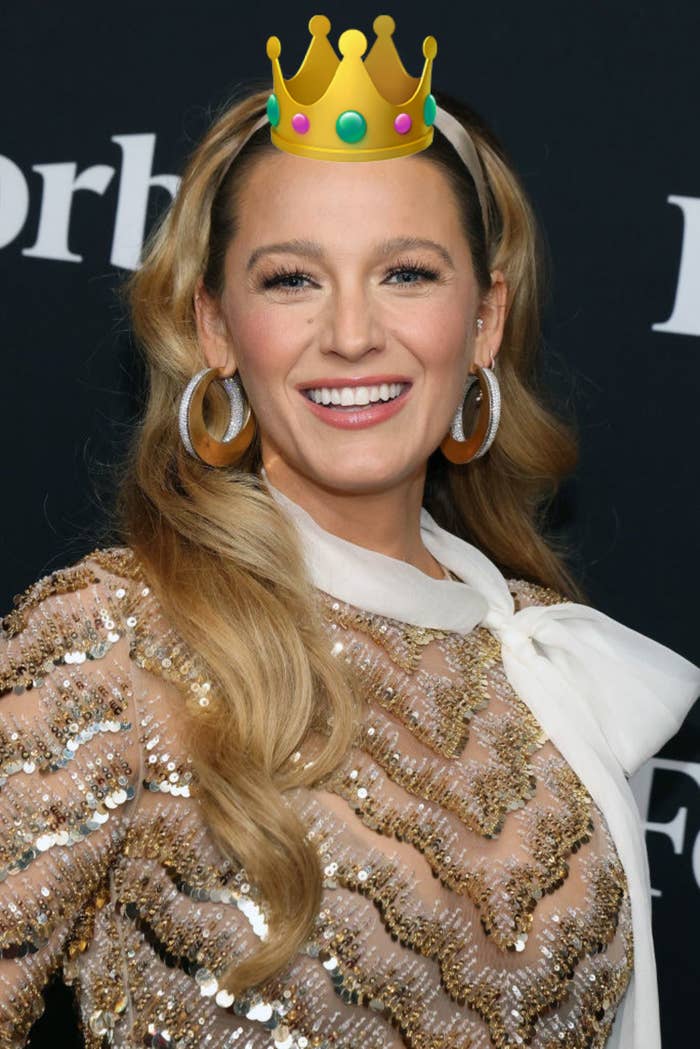 Blake actually shared this recipe for elevated boxed mac 'n' cheese on her Instagram story a couple of years ago, so it's a tragedy I didn't discover it sooner, but better late than never. I decided to make it to see what it was all about.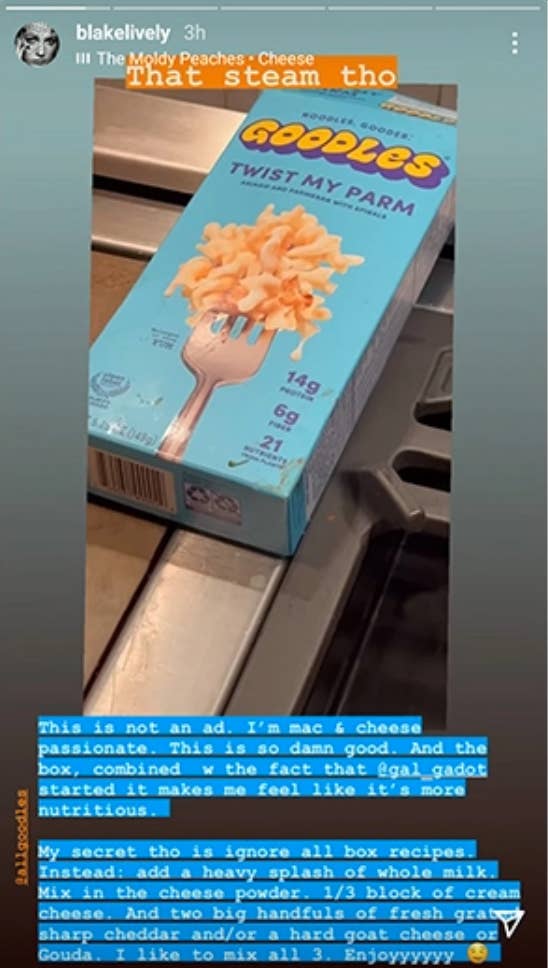 Here is a full video of what the recipe looks like or scroll down for a step-by-step!
First, you gotta gather the ingredients: whole milk, a box of your favorite mac 'n' cheese (my grocery store didn't have Goodles, so I settled for some classic Kraft), sharp cheddar, Gouda, and cream cheese.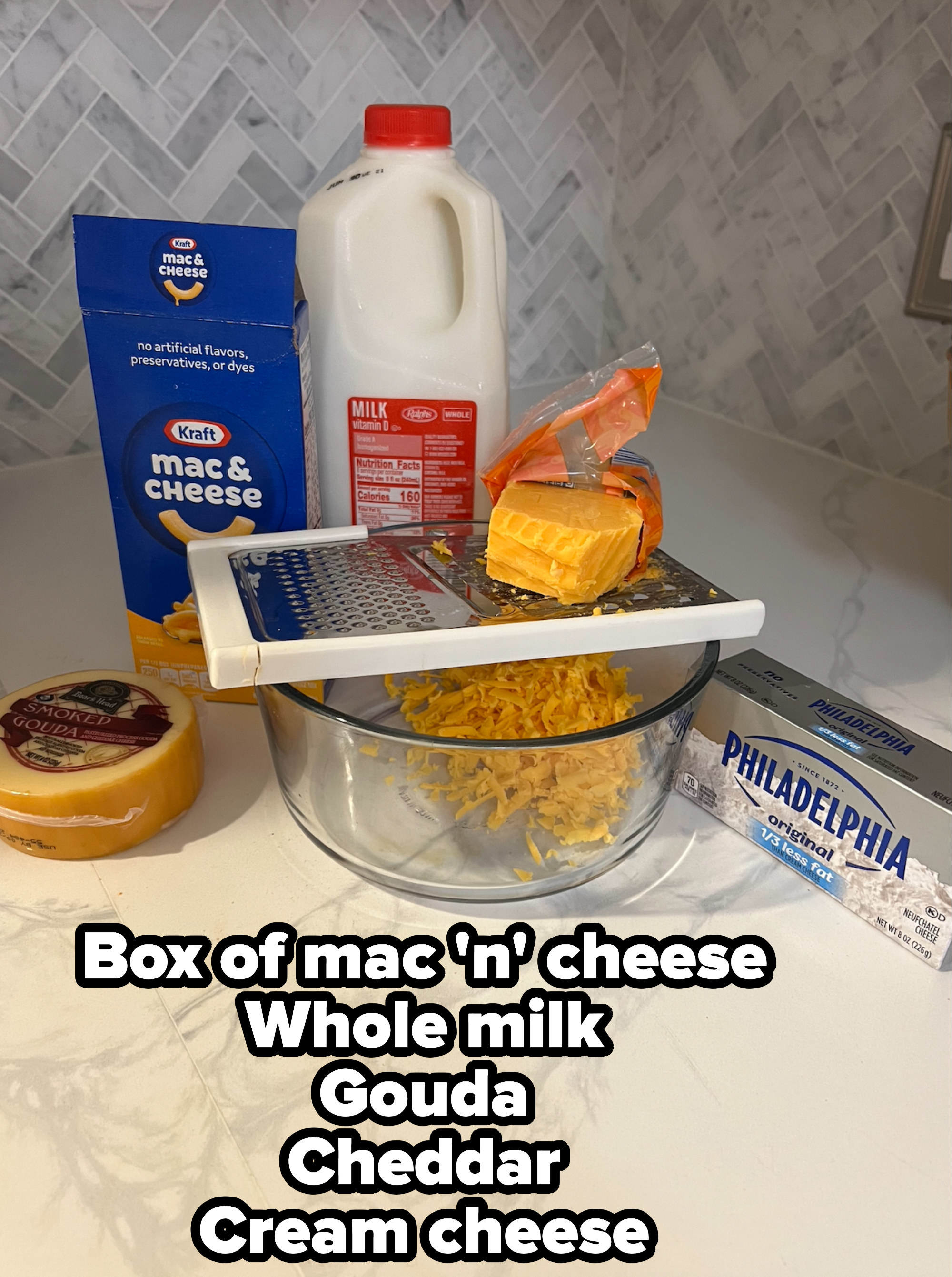 In Blake's recipe, she very clearly says the boxed mac she shows in her pic is "not an ad," but she used Gal Gadot's Goodles boxed protein mac 'n' cheese. I did not use this brand solely because my Kroger didn't have it, but you can find it at Target if you want to try that specific one.
To begin, boil the macaroni according to the box instructions.
While the noodles are boiling, work on shredding up your cheese. (Blake didn't give specific measurements — all she said was a "handful" of each.)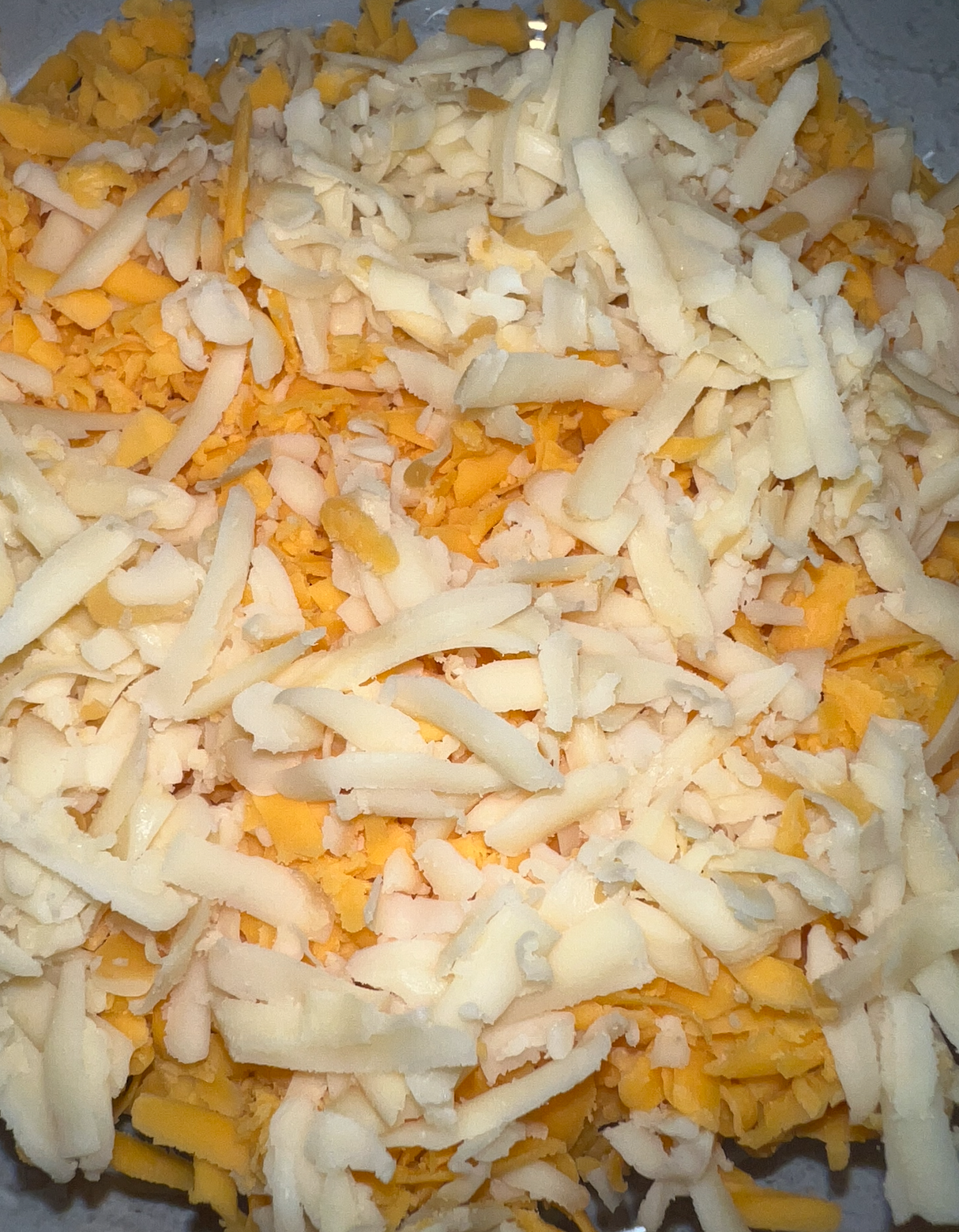 After the noodles are done and you drain them, add in the cheese powder that comes with the box.
Now the fun begins. You put in about a third of a block of cream cheese (make sure it is softened so it blends nicely).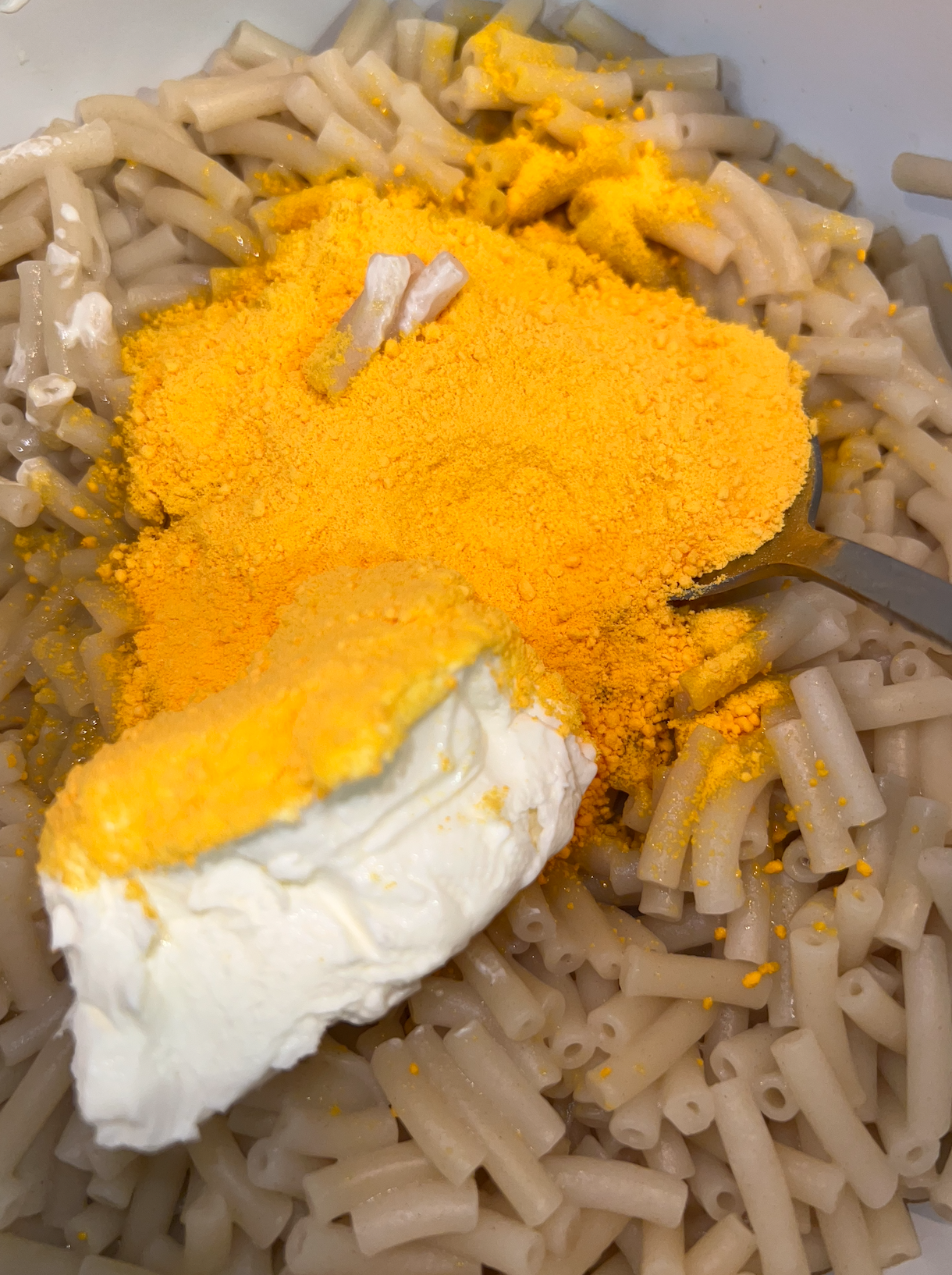 Then add in your sharp cheddar and Gouda...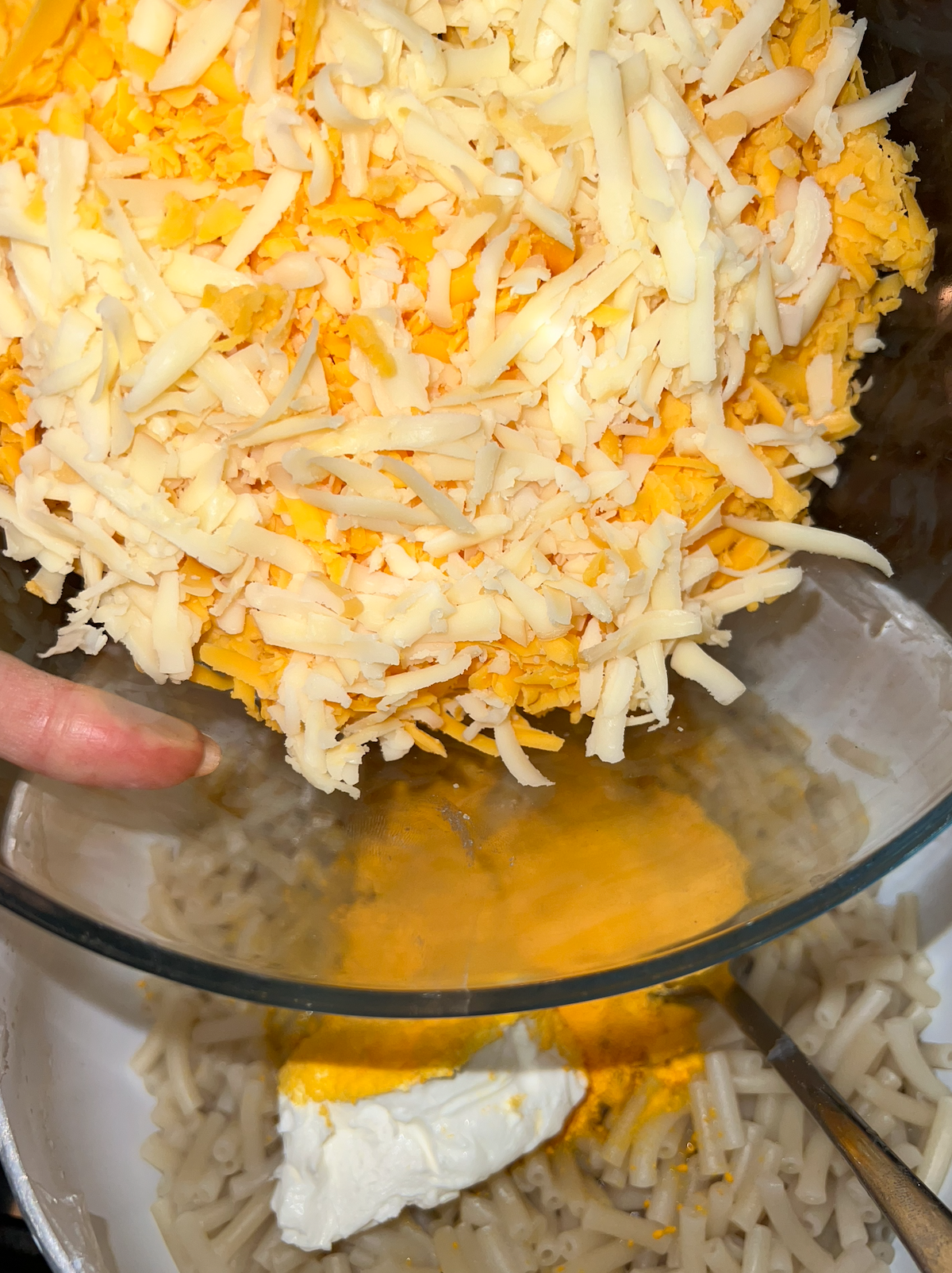 ...followed by a "splash" of whole milk.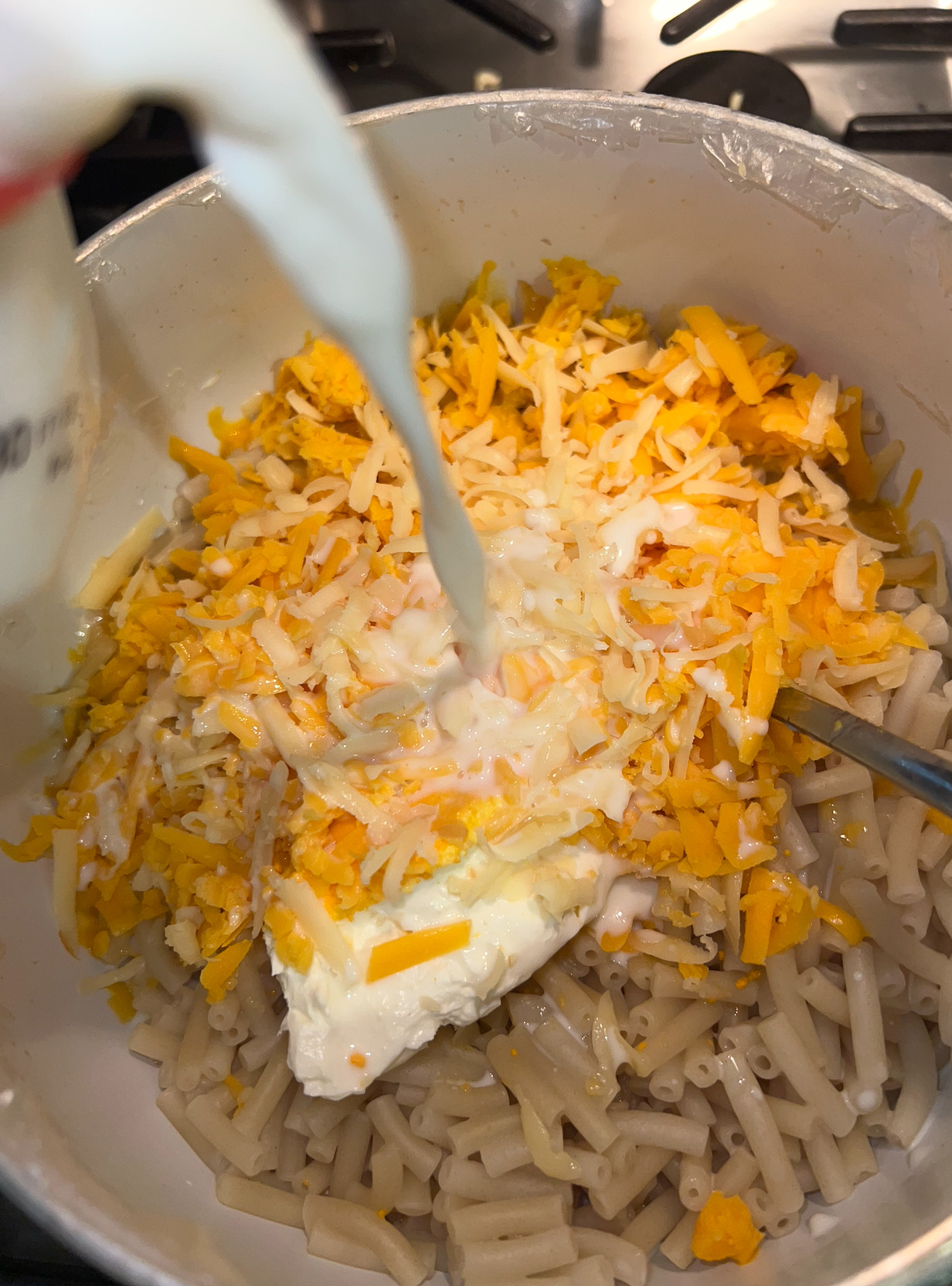 After you mix it all up, it will look like this: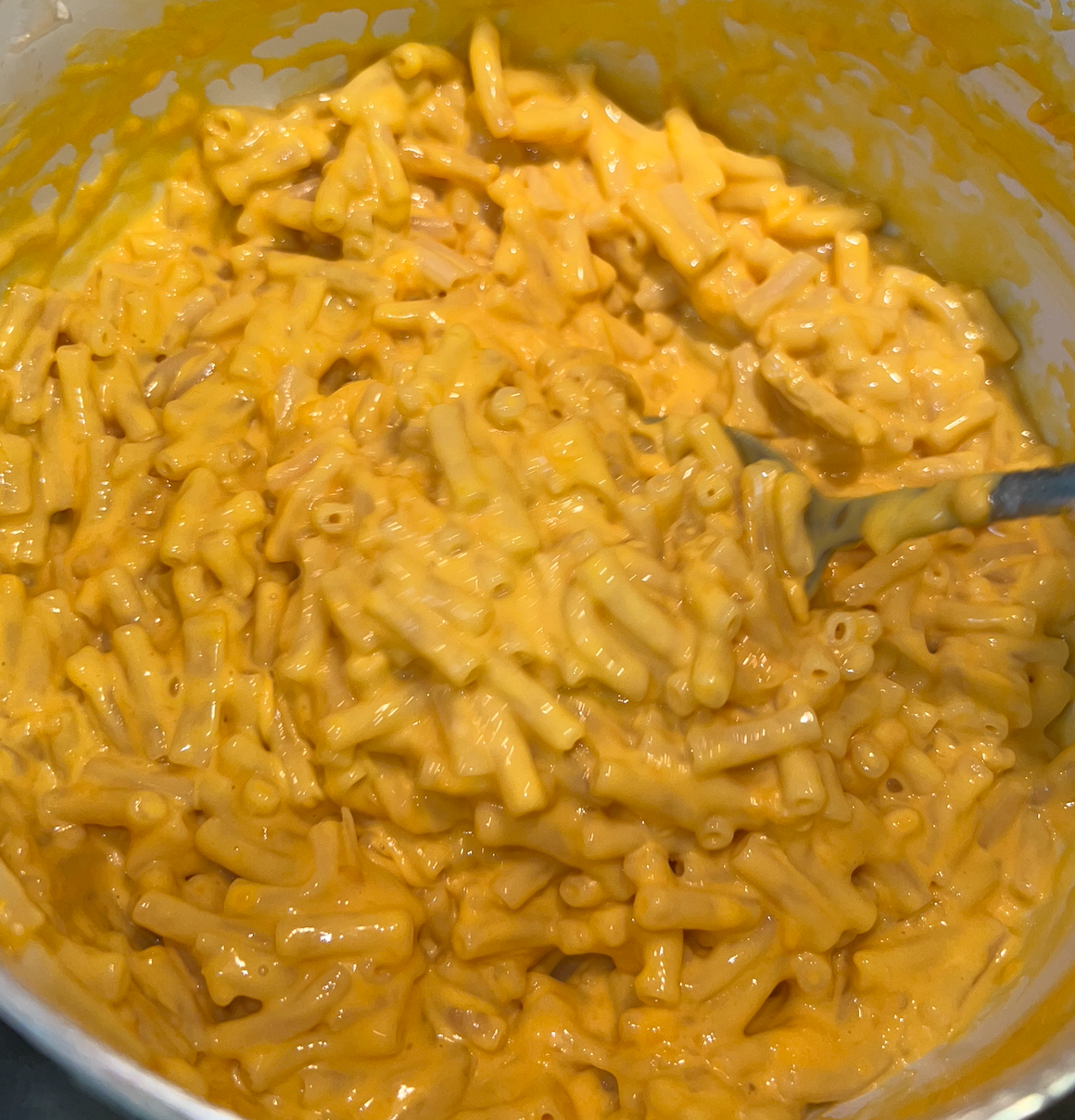 I went in for a bite...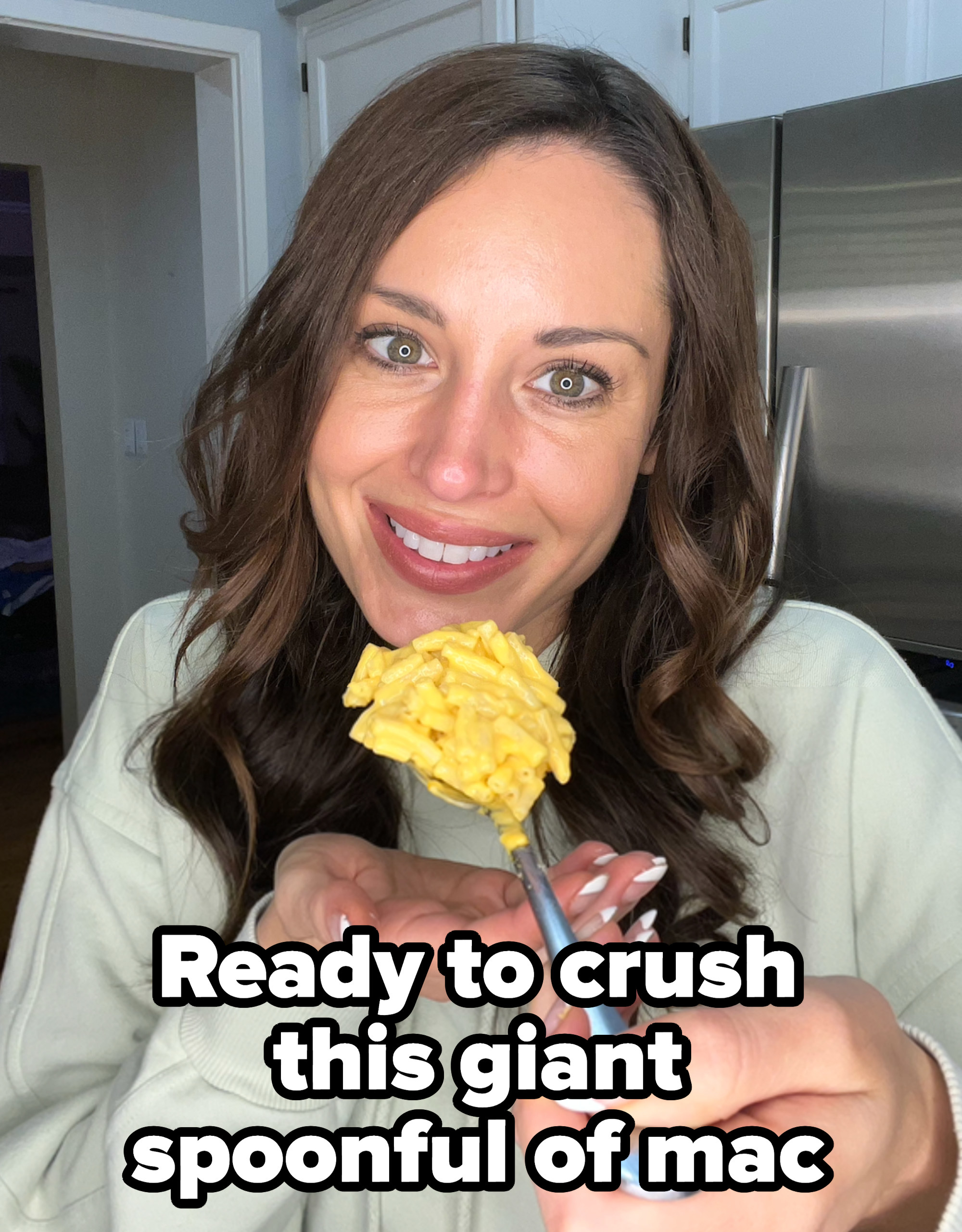 AND I'LL JUST SAY IT IS GOOD ENOUGH TO MAKE YOU CRY TEARS OF JOY. IMO, the Gouda really elevates and ties all the flavors together, and the cream cheese makes it velvety and super rich.
After I shared the recipe on my IG, people came flooding in with their own hacks for making boxed mac 'n' cheese better, like adding Boursin cheese instead of cream cheese:
Someone else said to remove the cream cheese and the milk and replace those two ingredients with heavy cream and butter:

And apparently, cream of chicken or mushroom soup is really good in mac 'n' cheese:

Sour cream has been used as another replacement for milk:

And a lot of people like garlic powder in theirs:

Apparently, Cheez Whiz also amps it up:
Miso was another suggestion:

While some people said to add onions and bacon:

Or you could go the healthy route and just add broccoli:

A few people claim that cream cheese is simply all you need:

And a super-fancy way would be to get the boxed mac 'n' cheese that has the creamy cheese packet and not the powder, then add bread crumbs on top: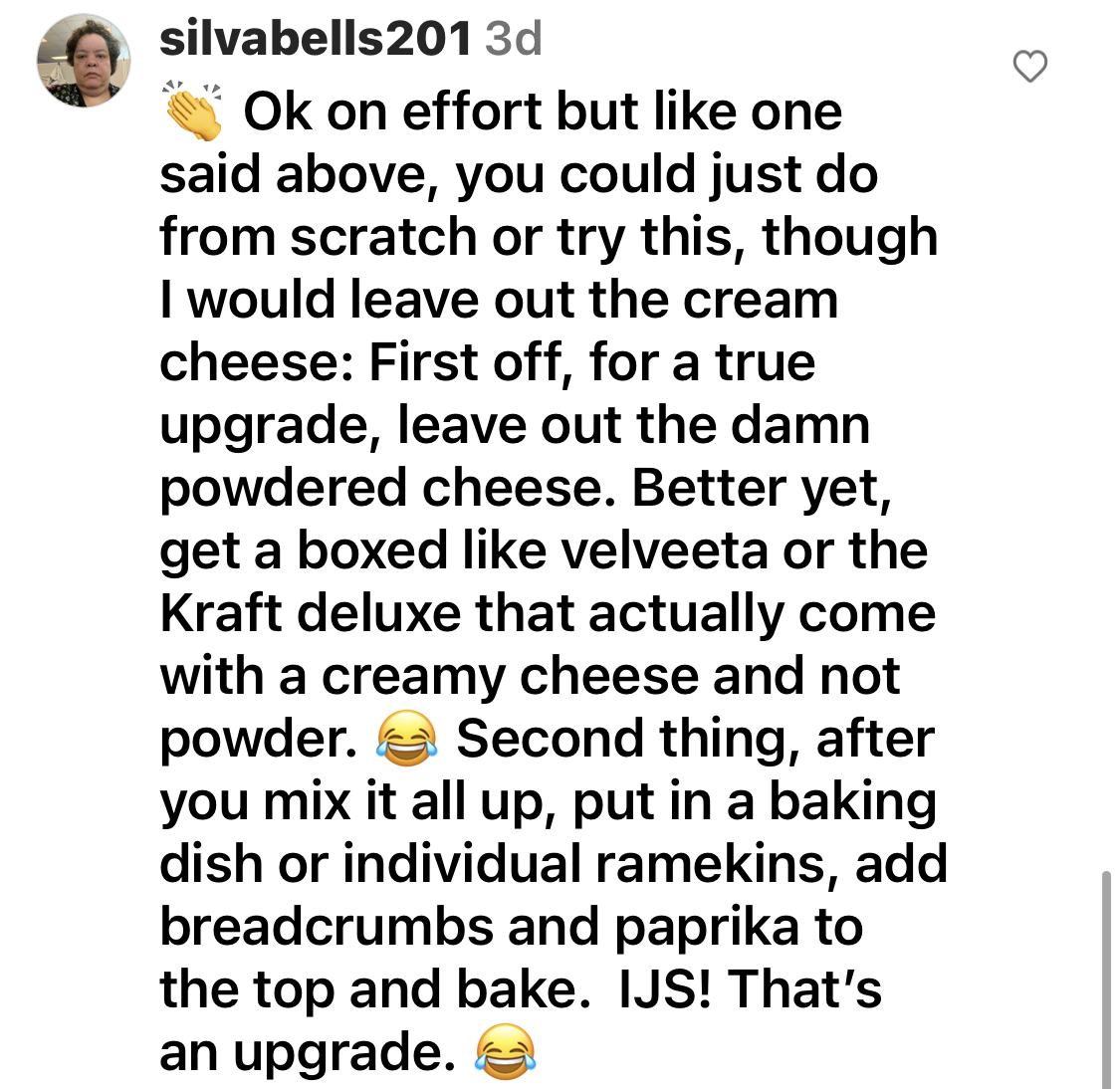 Either way, people love boxed mac 'n' cheese upgrades as much as they love how real Blake Lively is: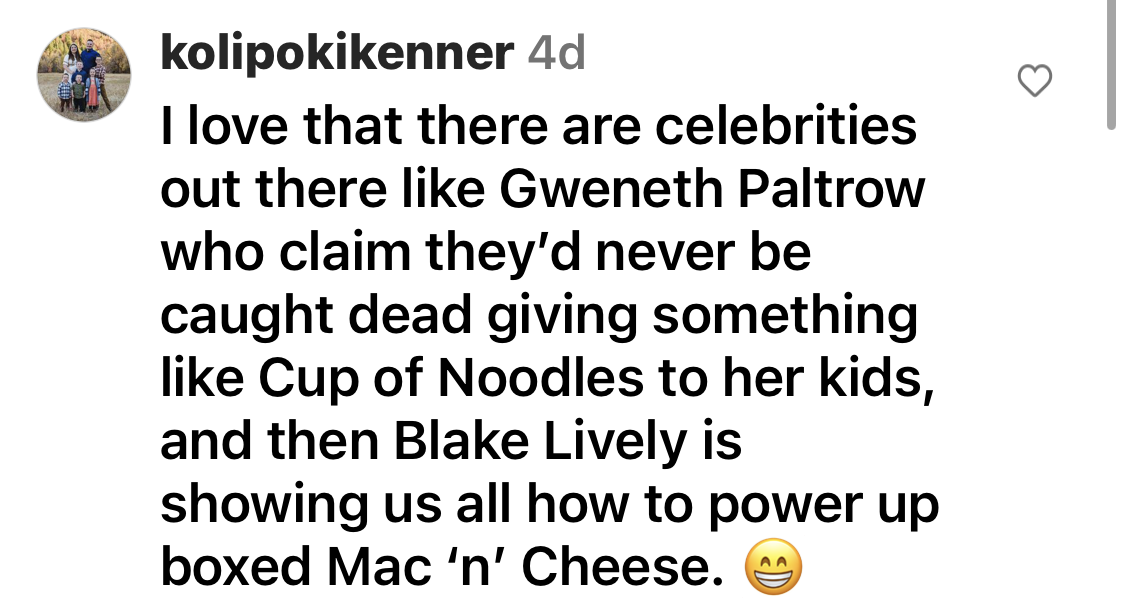 If you have a boxed mac 'n' cheese upgrade, let us know in the comments, and maybe I'll try it to find THE BEST one!!