Baby X-Rays Look Extremely Uncomfortable, So Of Course Twitter Made It Funny
"You think I'm in here for MY safety?"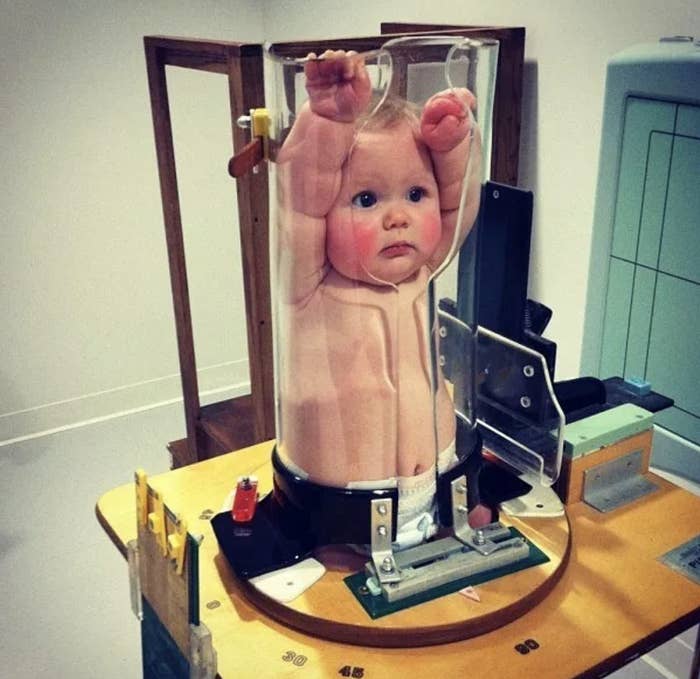 Not only does it look super uncomfortable, but it also looks about as fun as Augustus Gloop being trapped in a chocolate tube.
And while I, PERSONALLY, think it's far from funny...people on Twitter seem to think differently.
And some parents agreed it was funny, sharing pictures of their own kids getting X-rays.
Obviously, the mechanism serves a purpose. It is made to make X-rays easier and provide a clear image, since kids squirm and move around A LOT. This radiographer even shared their own experience:
So, whether you think it's sad or funny, I am just here to say FREE THE BABIES!!!