The sign went on display outside the independent plant and garden store Woodruff's Yard in East Sussex over the weekend.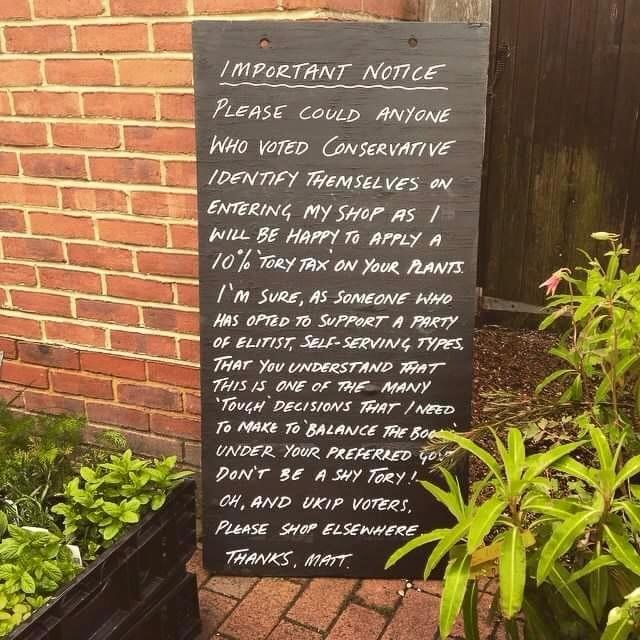 It reads:
IMPORTANCE NOTICE: Please could anyone who voted Conservative identify themselves on entering my shop as I will be happy to apply a 10% 'Tory tax' on your plants. I'm sure, as someone who has opted to support a party of elitist, self-serving types, that you understand that this is one of the many 'tough' decisions that I need to make to 'balance the books' under your preferred govt. Don't be a shy Tory! Oh, and UKIP voters, please shop elsewhere. Thanks, Matt.
BuzzFeed has reached out to the store's owner to see how serious he is about the tax.