On 24 March, at Falvey's Pub in Killorglin, Ireland, O'Sullivan was speaking at the wake of his friend Ger "Farmer" Foley, who died the previous week.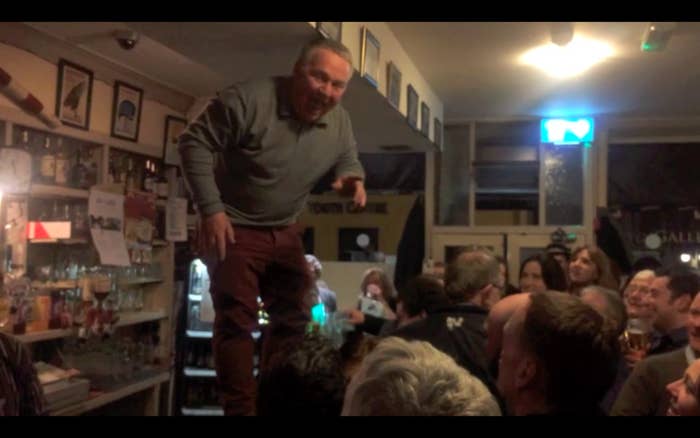 Standing on the bar, O'Sullivan told those at the wake: "It's the most appropriate song that you could ever get for this man", before leading them in a rendition of the song.
During the energetic tribute, O'Sullivan removed his top and even crowd-surfed.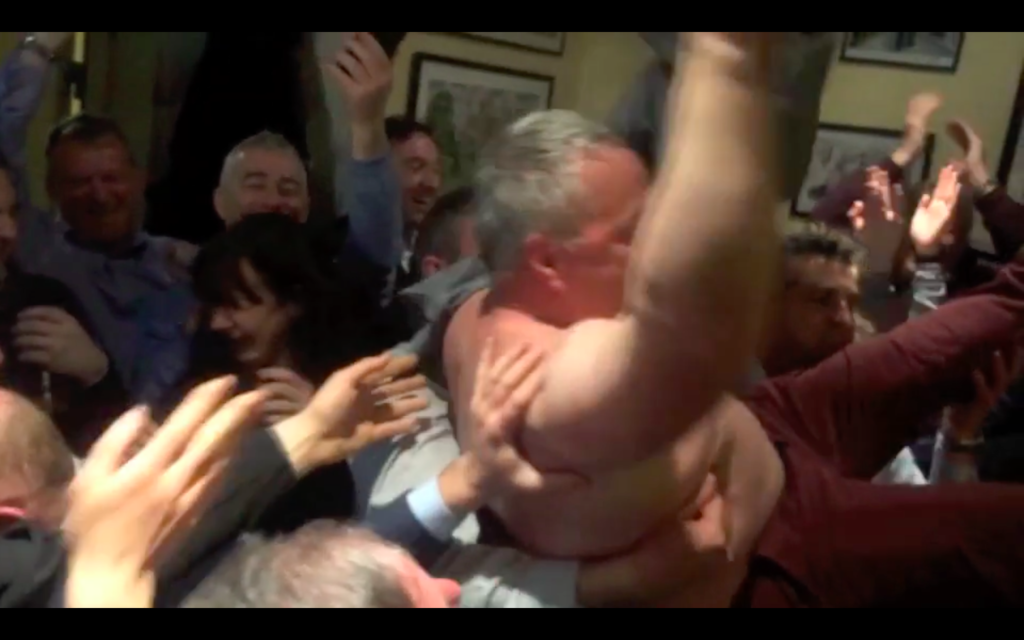 And his efforts haven't gone unnoticed. On Sunday The Killers' official Twitter account shared the video along with a message of approval.
Speaking on Today FM's The Anton Savage Show, O'Sullivan said his friend was a "beautiful man" and that "Mr Brightside" was significant as it was the song they sang together on New Year's Eve.
"Everybody told him that he was going to be celebrated in music and song when he did eventually go," he said. "That's how we do things."