Last week, Marvel's latest TV show Iron Fist was released on Netflix.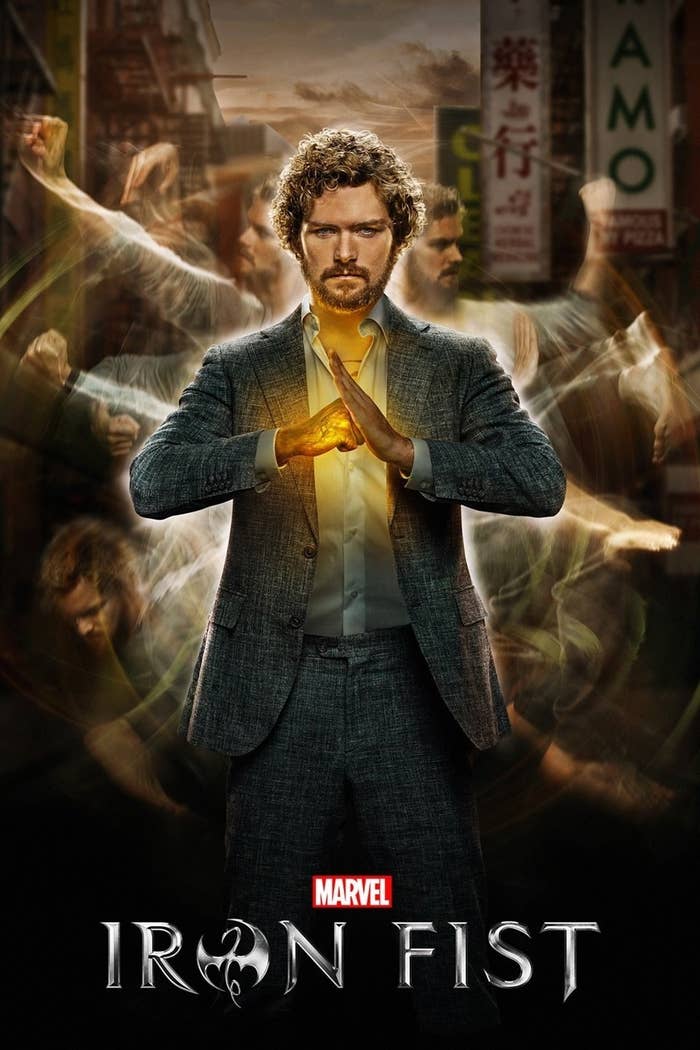 Now the show has been released, many fans have also expressed their disappointment in the show. One consistent highlight, however, has been the character of Zhou Cheng, played by Lewis Tan.
Last year, Tan, a trained martial artist, revealed that he had been considered for the role of Danny Rand, the lead in the show.
The part ultimately went to Finn Jones, but Tan used the opportunity to advocate for more Asian actors in TV and film.
Over the weekend, people have been tweeting Tan to say how much they enjoyed his appearance in the show.
Tan has been has appreciated the praise.


Like, really appreciated it.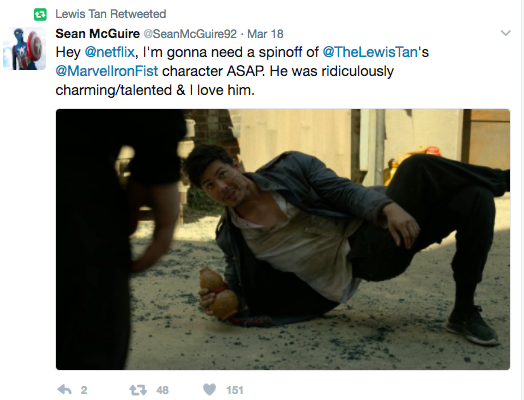 👀


Well is he wrong?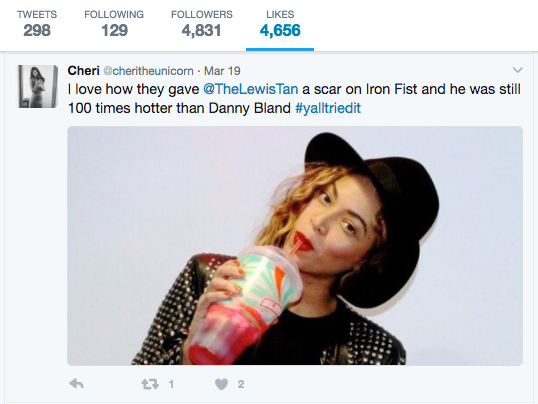 UPDATE: Speaking to BuzzFeed News, Tan said the response he's had to his role has been hugely inspiring.
"It was frustrating losing the role of Danny, as an actor you learn to deal with this often but this one hurt more because it was a long process and it felt like a loss for an huge opportunity of representation for Asian Americans," he said, "So playing Zhou and hearing the fans go crazy about the work I did is of course inspiring and makes me grateful."
"All we can do as Asian American actors or under represented actors of color is do our best work possible and stand out until we are playing leads, not on the sides," Tan said.