1.
This dog believes we all have the right to express our political views.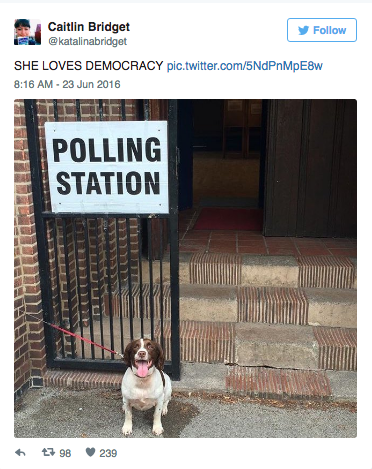 2.
This majestic floofy woof is so excited to see you exercise your democratic right.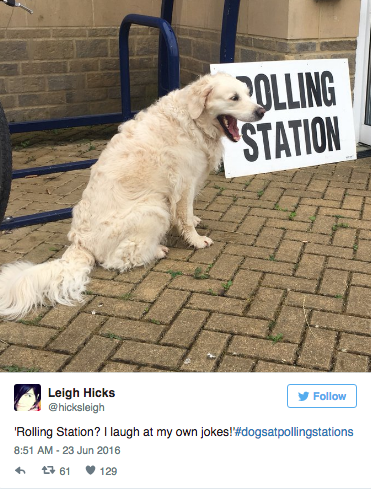 3.
This hardened voter.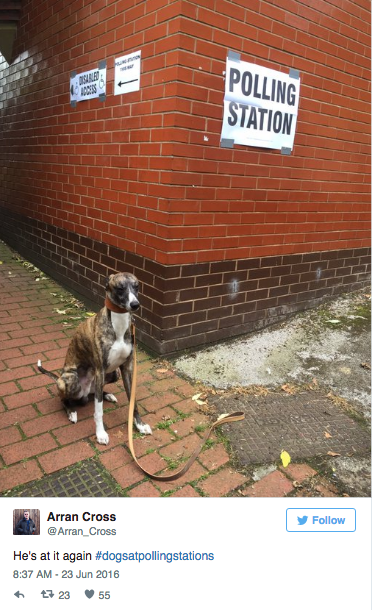 4.
This pug loves a good vote.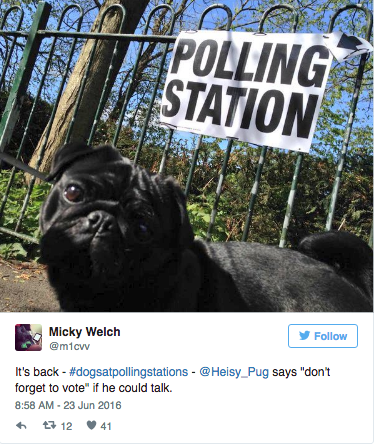 5.
This little pup will be sad if he doesn't get his choice, but respects everyone's right to choose.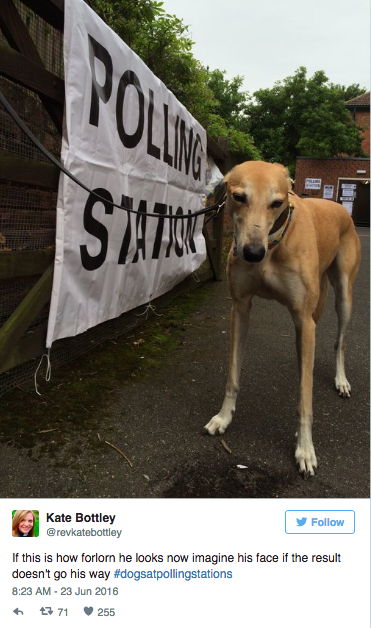 6.
This wise pet.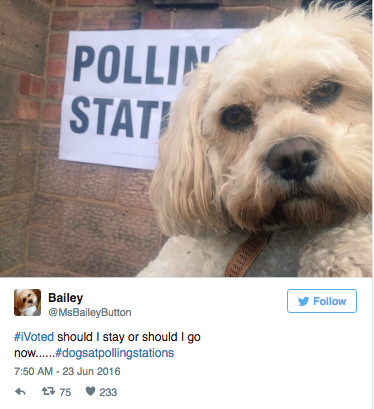 7.
This golden pupper supports fair representation and more treats.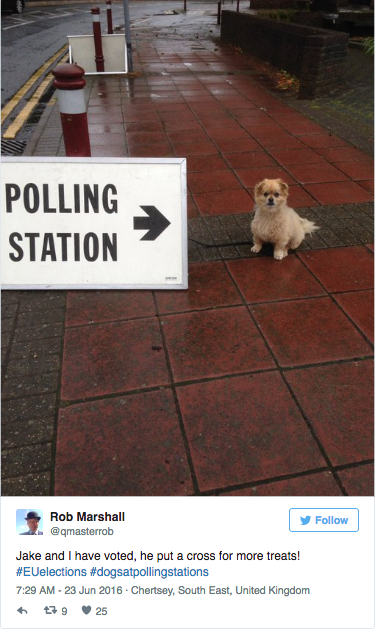 8.
This dog would really like you to hurry up and vote – it's very cold rn.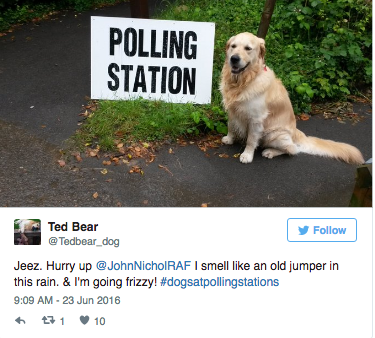 9.
These bright pals want to leave their mark on Britain and the pavement.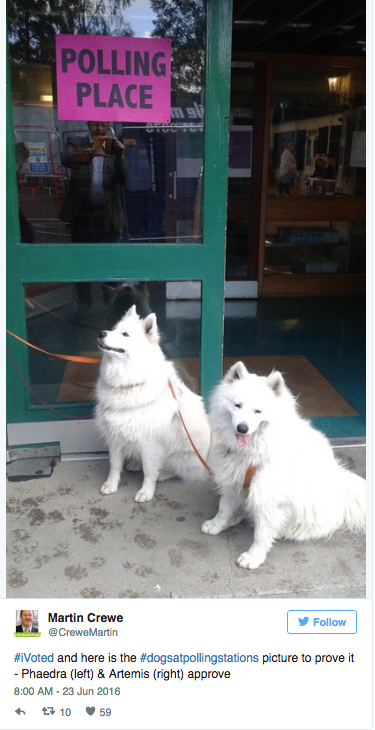 10.
This good dog who is looking forward to staying in the common market, and walksies.
11.
This special guy who will cast his vote as soon as he catches that darn cat.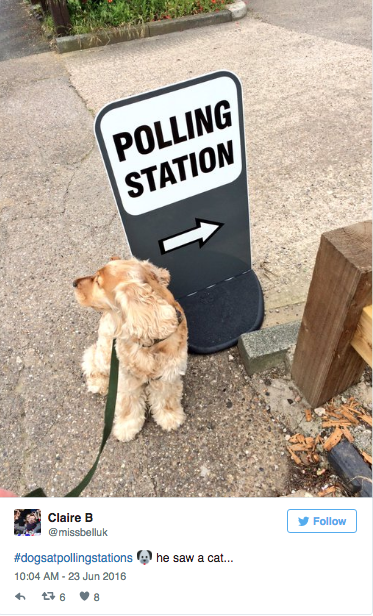 12.
This appalled puppo will be leading a campaign next year to ensure equal voting rights for all furry friends.