Put On Your Stretchy Pants, We're Headed Out On California's "Taco Trail"
Gimme alllll the tacos.
The coronavirus pandemic is still impacting travel, and destinations around the world have different COVID-19 restrictions in place. Always check and adhere to local government policies, and use our content to dream about a future trip.
Tacos: you either like them or LOVE them. And if you're a dedicated taco lover like me, then you need to add another destination to your bucket list: Concord, California.
Why Concord? Because they just established an ~official~ Taco Trail that highlights some of the best taco spots in the city.
There are almost 40 stops on this tongue tantalizing trail, so you'll definitely want to bring your appetite — and your stretchy pants — if you decide to embark on the journey. And with so many options, you're sure to find just the taco you're craving.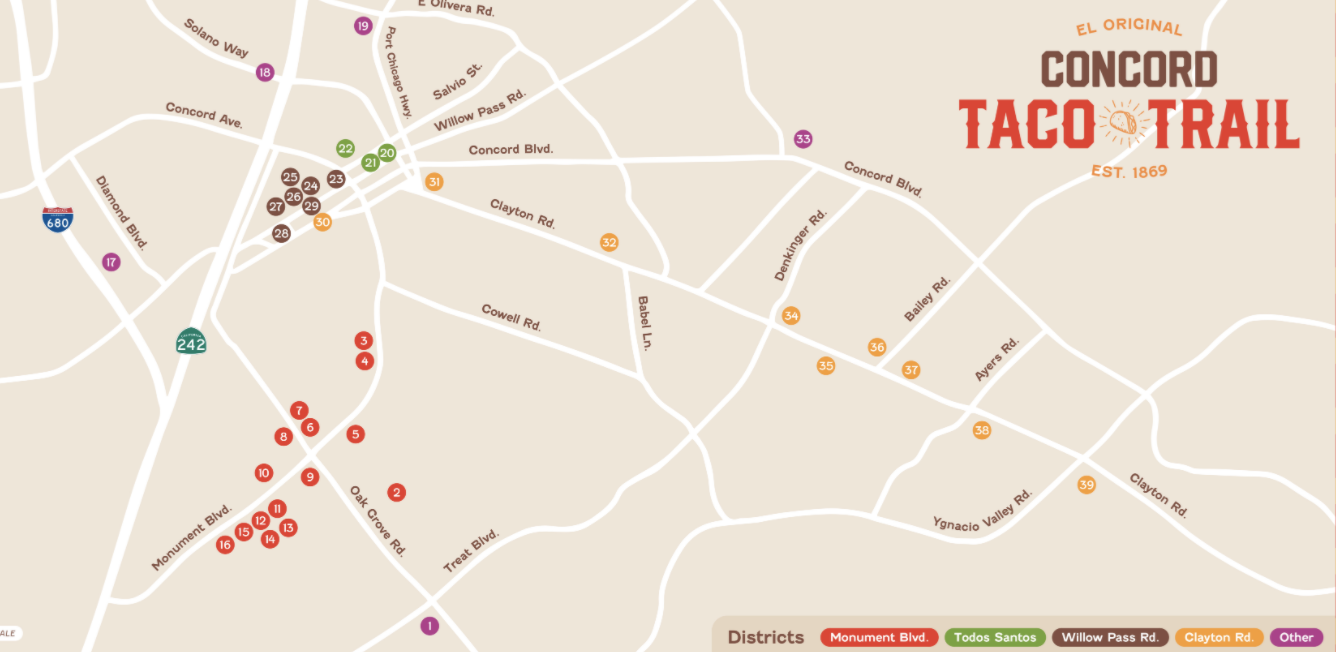 Whether you're after a plate of tacos dorados (crispy fried tacos):
Or you want to get saucy with some birria tacos:
Or maybe you're in search of the ~ultimate~ classic street taco:
Or perhaps the thought of a crispy cheese taco makes you weak at the knees:
If you're thinking, "I love tacos, but I don't know if I can eat 39 of them," I understand. Luckily, you'll find other delicious things at most of these locations, like these traditional desserts:
And, of course, some margaritas to wash all those tacos down.