We're all aware that the Spice Girls led the way when it came to Girl Power.
Well, now an unearthed clip from 1997 shows them in full Girl Power mode. They're seen slamming a film crew member who asked them to show more cleavage and midriff while filming an advert for Polaroid.
They of course refused and all of the girls were pretty badass when lecturing him about his "chauvinistic" attitude.
Mel B was first up and demanded to know 1) who had been rude enough to say it, and b) why.
And she wasn't taking any shit when it came to his unimpressive answer.
Of course, it wasn't long before Geri got involved.
Posh had her turn.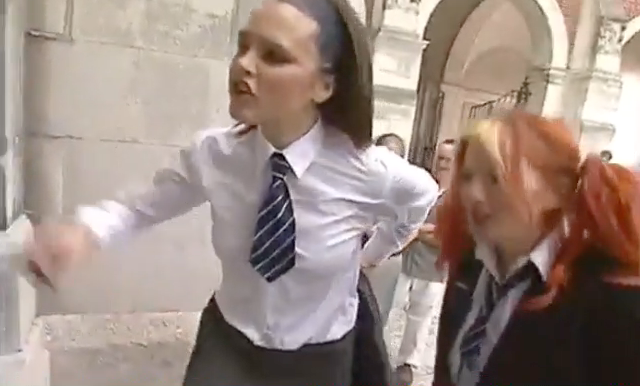 Especially when they were faced with YET MORE sexism from the cameraman.
Mel B then added: "If there's a good reason to do it then we'll think about it."
While Geri added: "What sort of example is that?"
👏 👏 👏
And finished with this very clear statement.
Not a cleavage or midriff in sight.