Tom Hardy Is Going To Be On A TV Show Cuddling Dogs
Very, very important viewing.
Tom Hardy is going to be on a TV show called For the Love of Dogs, in which he visits Battersea Dogs and Cats Home to cuddle his favourite animals.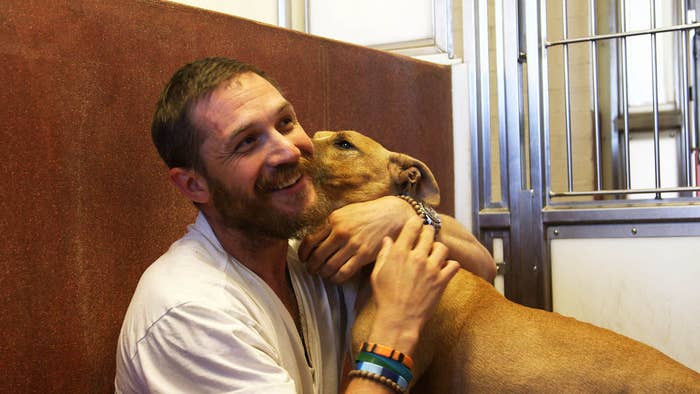 And it's going to be the most important viewing for the entire year.*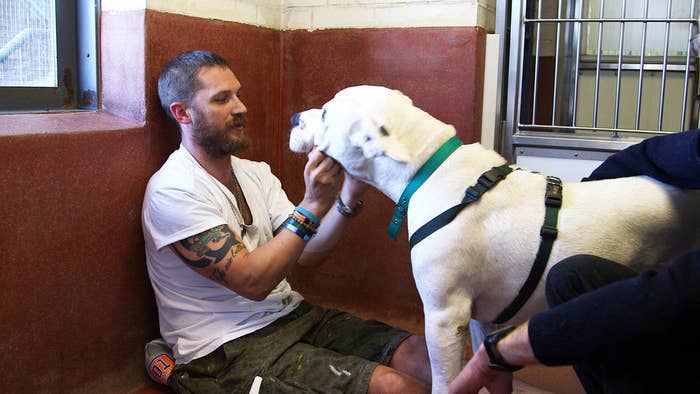 LOOK at his happy face.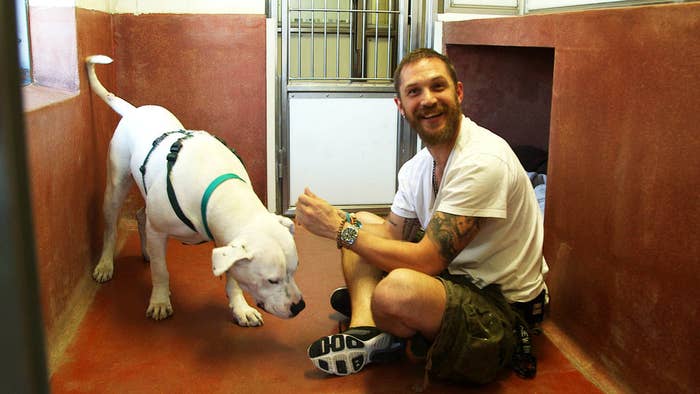 And he already has two of his own.
In Paul O'Grady's show, which will be aired next month, Hardy meets several dogs.
But there's one in particular that O'Grady introduces the actor to in the hope he will adopt him.
And it was love at first sight.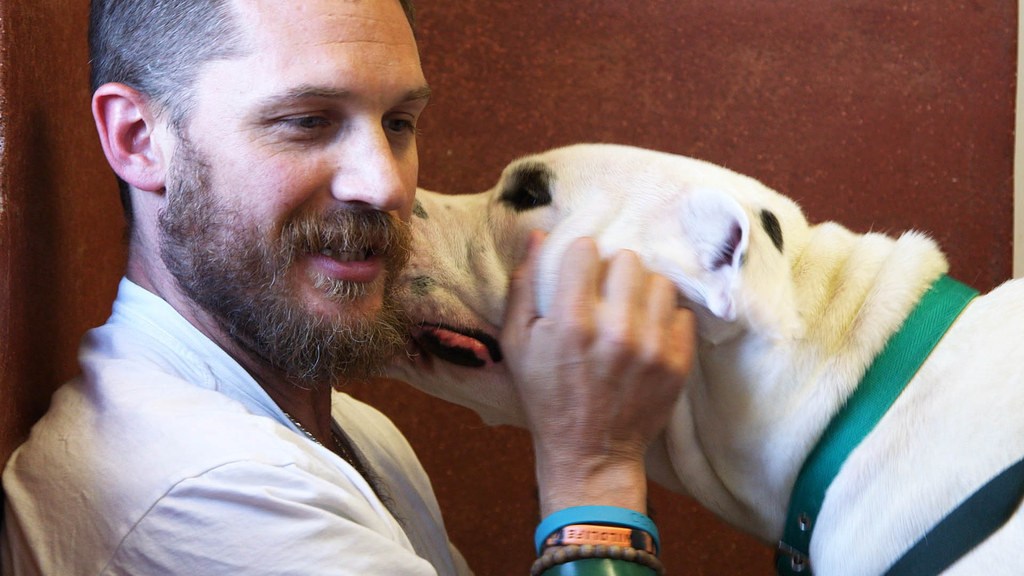 After meeting 1-year-old American Bull Terrier Titch, who just needed a good old hug, a smitten Tom said:
All dogs are great but sometimes you connect with one, immediately. Titch is cut from my very fabric. He feels like an extension already of me and my family.
We will just have to tune in and find out, won't we? (Like we weren't going to watch it anyway).
You can watch Tom Hardy on his episode of For the Love of Dogs on 5 November at 8:30pm on ITV.