YouTube star Caspar Lee was left fuming today after realising that all of the promotion boards for his upcoming film, Spud 3: Learning to Fly, spell his name wrong. The 20-year-old, who has over 3 million subscribers to his YouTube channel, first realised the error when his fans started tweeting him pictures of the posters, showing his name written as "Casper".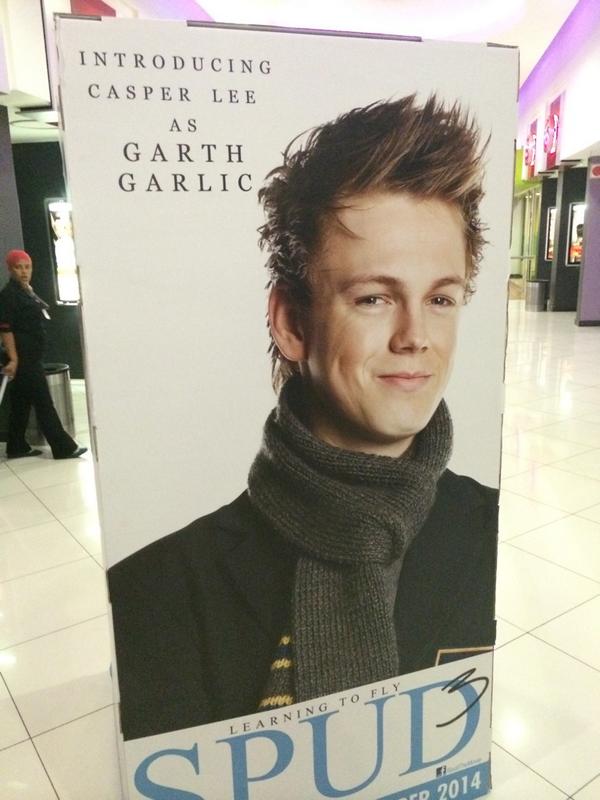 Which is ironic, given his Twitter bio. I think a barrister from Starbucks is doing the PR for my film... It's spelt CaspAr FFS!
Caspar deleted his tweet after a few minutes, but his fans were quick to offer sympathy.
And he has since calmed down about it, insisting it was an easy mistake to make, following his own spelling error.
He told BuzzFeed News: "I was a little upset at first, but then I spelt 'barista' wrong in the tweet and realised how easy it is to make these mistakes."
A representative for the film production company behind Spud 3, Rogue Star Films, told us: "TMF and the producer have acknowledged the error with regards to the spelling of SPUD 3 cast member Caspar Lee's name on certain marketing collateral.
They have apologised for the error and will be rectifying it soonest moving forward."
The vlogger appears alongside John Cleese in the film, which is due for release next month.