When a new Finding Dory trailer was released in May, some assumed the movie was featuring Disney's first LGBT couple, based on this quick image.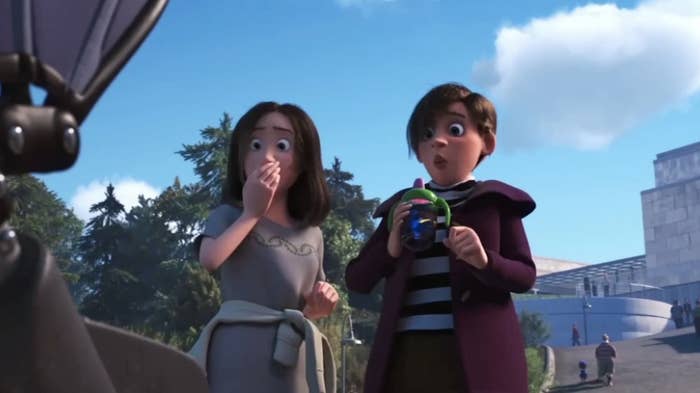 Disney Pixar has not commented on the apparent couple but Ellen DeGeneres addressed the rumor with the Associated Press: "I don't mind the question and I don't know if it's true or not, or if she has a bad short haircut. Who knows if she is a lesbian?"
Finding Dory is out in US cinemas on 17 June and in the UK on 26 July.
CORRECTION
There is no trans character in the new Disney Pixar film, Finding Dory. This post has been corrected to reflect that DeGeneres was just joking.