Celebrities Flood Social Media With Tributes Following The Death Of Sir Roger Moore
"My first Bond and one of the first actors that I loved as a kid. And a lovely, funny, warm person to boot. Farewell."
Sir Roger Moore, the actor best known for his portrayal of James Bond in the '70s and '80s, has died at the age of 89.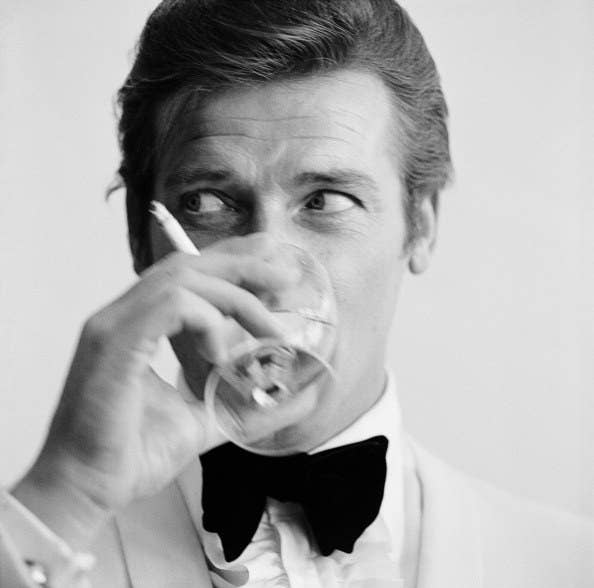 A statement announcing the news was posted on the actor's Twitter page by his children on Tuesday, and confirmed to BuzzFeed News by his agent.
Shortly after the sad news was confirmed, stars from Hollywood started flooding social media as they mourned the loss.
Many pointed to the fact they grew up watching him in the iconic spy role.
Bryan Cranston shared an image of himself with the star.
Kris Jenner called him "the ultimate James Bond."
And many not only shared tributes about his acting work, but also his dedication to UNICEF.
Bond actress Robbin Young, who appeared in For Your Eyes Only with Moore, tweeted her devastation.
Duran Duran, who sang the theme song for his film A View to a Kill, shared this.
And others just expressed their sadness.
Many reps from film award shows and studios also paid tribute.
Moore was the third person to play Bond, following Sean Connery and George Lazenby.
He appeared in the Bond films Live and Let Die, The Man With the Golden Gun, The Spy Who Loved Me, Moonraker, For Your Eyes Only, Octopussy, and, in 1985, aged 57 after 13 years in the role, A View to a Kill.
He died on Tuesday in Switzerland after a short battle with cancer.