Ryan Reynolds Finally Saw That Fan Butt Tattoo And His Reaction Was Of Course Priceless
"Oh god. Oh. Dear. God. What have you done!?"
This is Dustin, aka Twitter user @poolspidey, who is a huge Ryan Reynolds and Deadpool fan.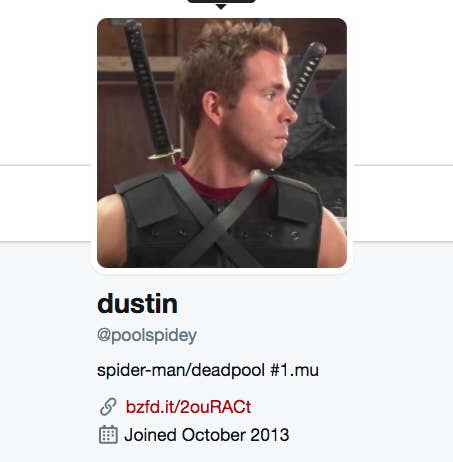 And when I say huge, I mean HUGE.
You may or may not remember him from last month, when he tweeted at Reynolds saying that if the actor liked his tweet he would get his name tattooed on his butt.
Well, this is Ryan Reynolds, king of Twitter, so of course he went ahead and liked the damn tweet.
Well, Dustin kept true to his word and GOT RYAN REYNOLDS' NAME TATTOOED ON HIS BUTT. And in black and red like he promised.
That was back in March, and while many people on Twitter saw Dustin's handiwork, we've all patiently been waiting for Ryan Reynolds himself to see it.
And today is that day. Ryan finally saw the butt tattoo, and his reaction was of course priceless.
"Oh god. Oh. Dear. God. What have you done!? Thankfully, all the letters in my name are silent." 😂
Everyone was pretty pleased tbh.
Especially Dustin.
But then he had this second thought.