On Sunday night, Ariana Grande's star-studded One Love Manchester benefit concert took place, with headliners including Miley Cyrus, Justin Bieber, and Katy Perry.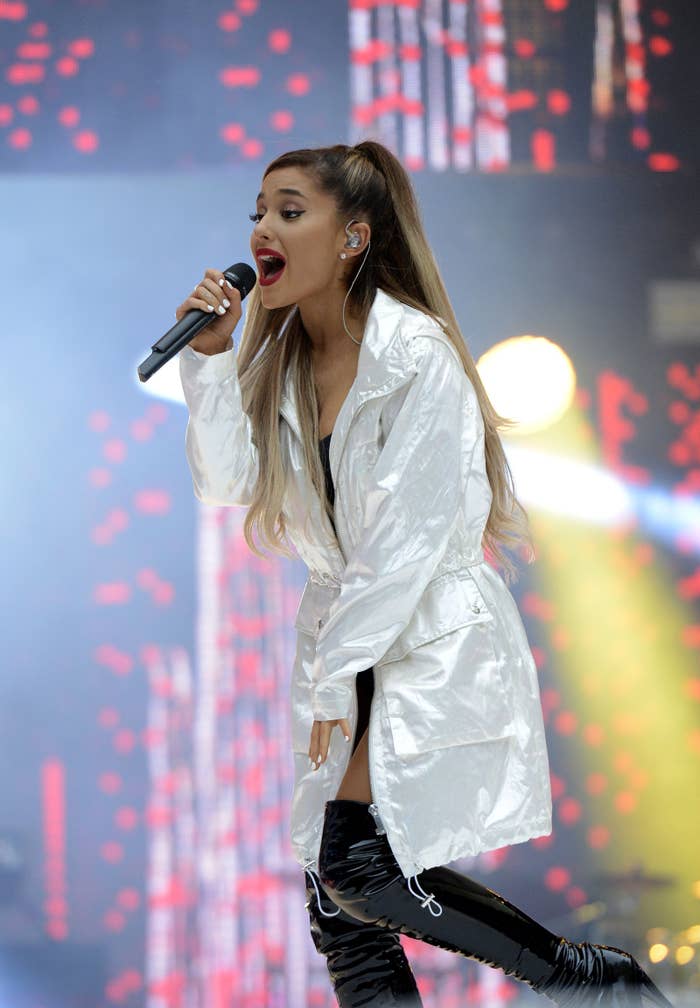 Two of the standout acts on the night were Take That, and, separately, their old bandmate Robbie Williams, who joined them on stage briefly as he took over from their set.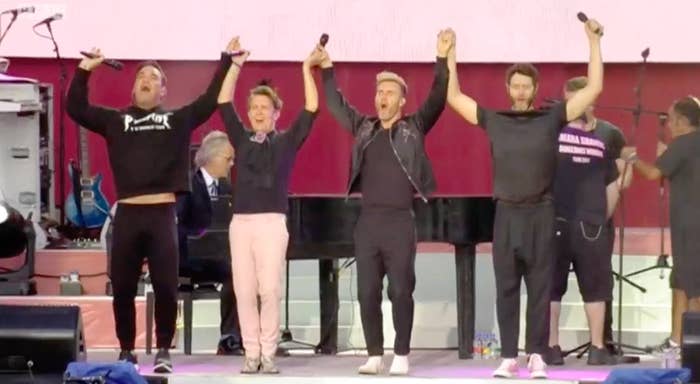 And the whole thing was incredibly emotional.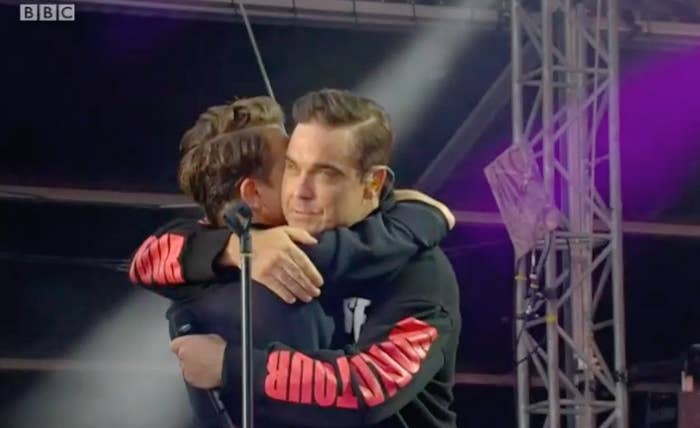 He started by singing his track "Strong" and changed the words to a poignant message.
Manchester we're strong, we're strong
We're strong
We're still singing our song, our song, our song
And thousands of people in the crowd sang along with him. You can watch the touching moment here.
But that wasn't the only emotional part of his performance. He also sang "Angels", which of course stirred emotions.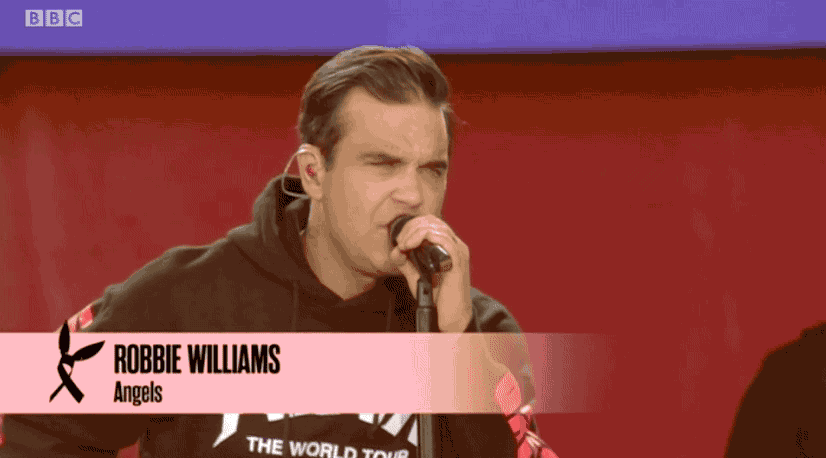 Many people in the crowd held up signs saying "for our angels" as he sang the famous single.
And he ended his set by getting everyone to sing "Manchester we're strong" as he walked off stage.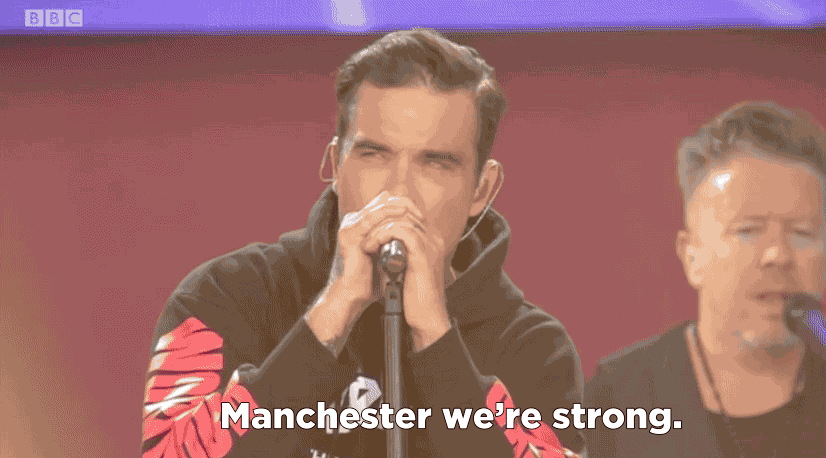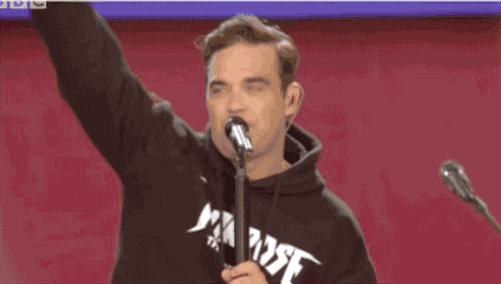 Bravo, Robbie.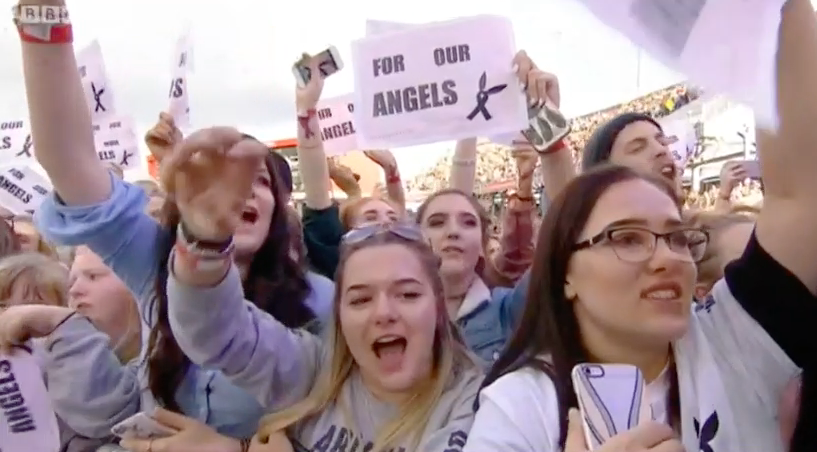 Around 50,000 people were expected to attend the benefit gig for the victims of the Manchester attack, a day after seven people were killed in another terrorist attack at London Bridge.