The Internet Has Reacted Hilariously To Rihanna's Met Gala Dress
Try to get through this post without feeling hungry.
Rihanna was the absolute queen at the Met Gala in New York on Monday night.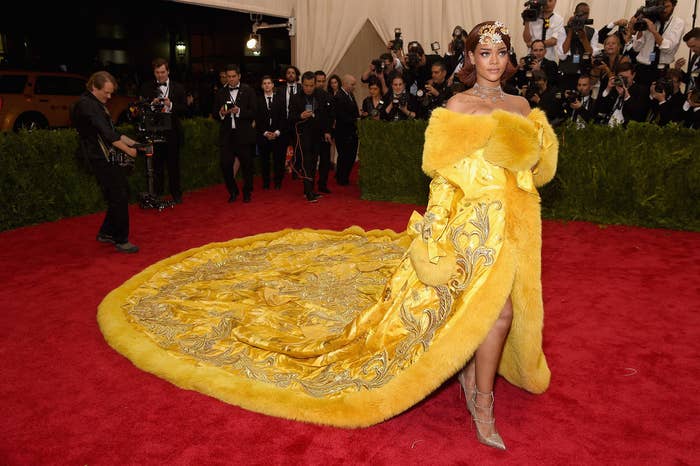 QUEEN.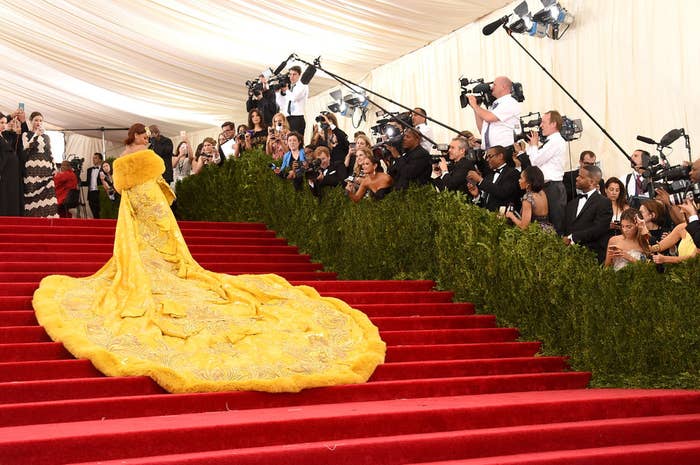 But she also looked like a lot of things.
So obviously the internet was hilarious about it.
Mainly about food items involving eggs.
Or pizza.
Even food-based contraception also did the trick.
From Pac-Man.
To Big Bird.
And everything in between.
Not that it mattered.
She was even compared to a Renaissance painting.
Well done, internet. We salute you.