Rihanna was the absolute queen at the Met Gala in New York on Monday night.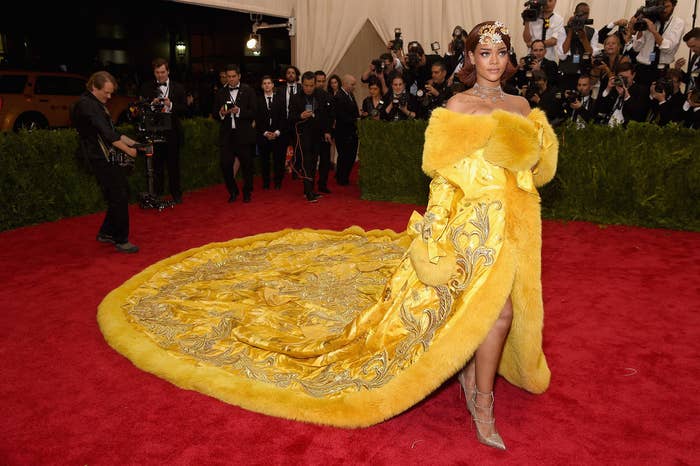 QUEEN.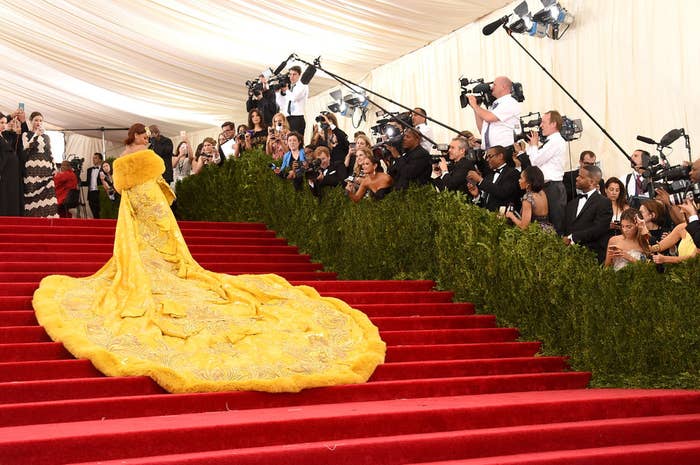 But she also looked like a lot of things.
So obviously the internet was hilarious about it.
Mainly about food items involving eggs.
Or pizza.
But pretty much any food item worked.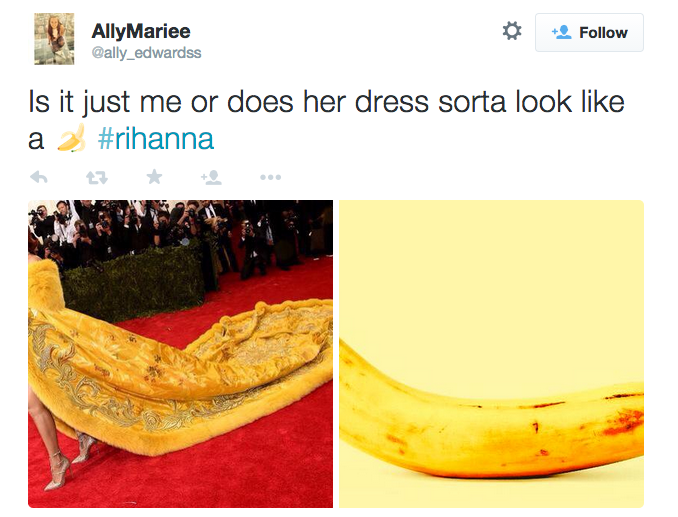 Even food-based contraception also did the trick.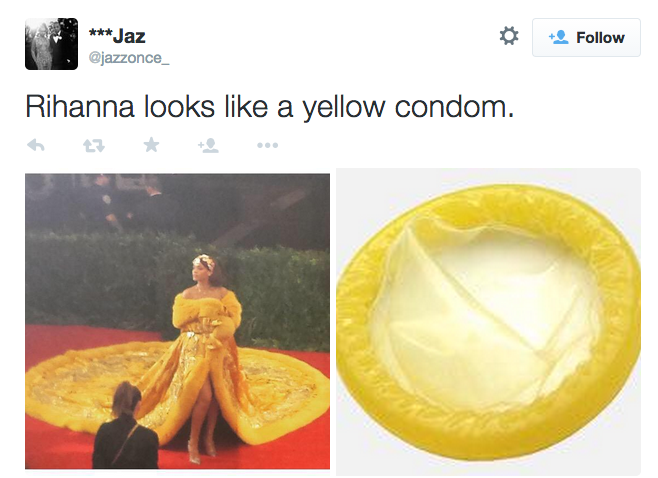 But that wasn't all she was compared to.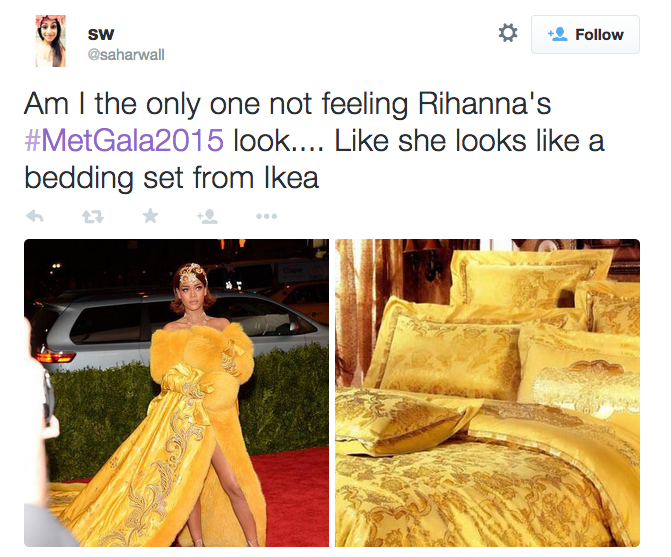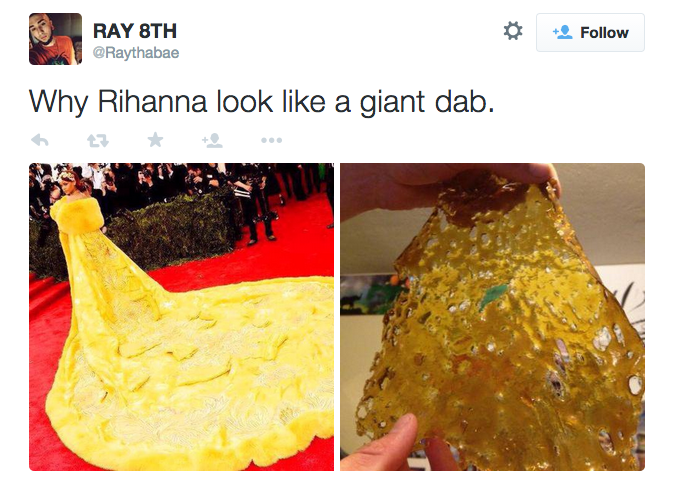 From Pac-Man.
To Big Bird.
And everything in between.
Not that it mattered.
She was even compared to a Renaissance painting.
And pretty much every film possible.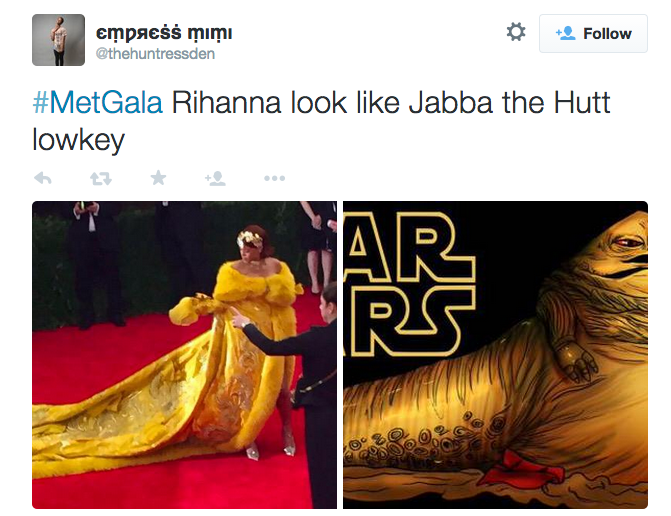 Well done, internet. We salute you.