Pink Isn't Here For Anyone Saying She Was Shading Christina Aguilera At The AMAs Last Night
"I am in awe of Christina's talent. Show the clip where I'm in tears, you negative Nancy's."
Now, if you're familiar with the two stars you'll be aware that they've been known to have a long-running feud, which started in 2001 when Pink and Christina fought over who would get to sing the highest notes on their iconic collab "Lady Marmalade."
In fact, at one point things got so bad Christina once actually tried to take a swing at Pink in a club.
But earlier this year Pink revealed that it's all well and truly behind them and they're friends nowadays. So that was the end of that, right?
Wrong, because it's 2017 and we can't have nice things. So when Pink pulled faces like this during Christina's tribute to Whitney Houston last night, obviously everyone presumed she was scowling at the star.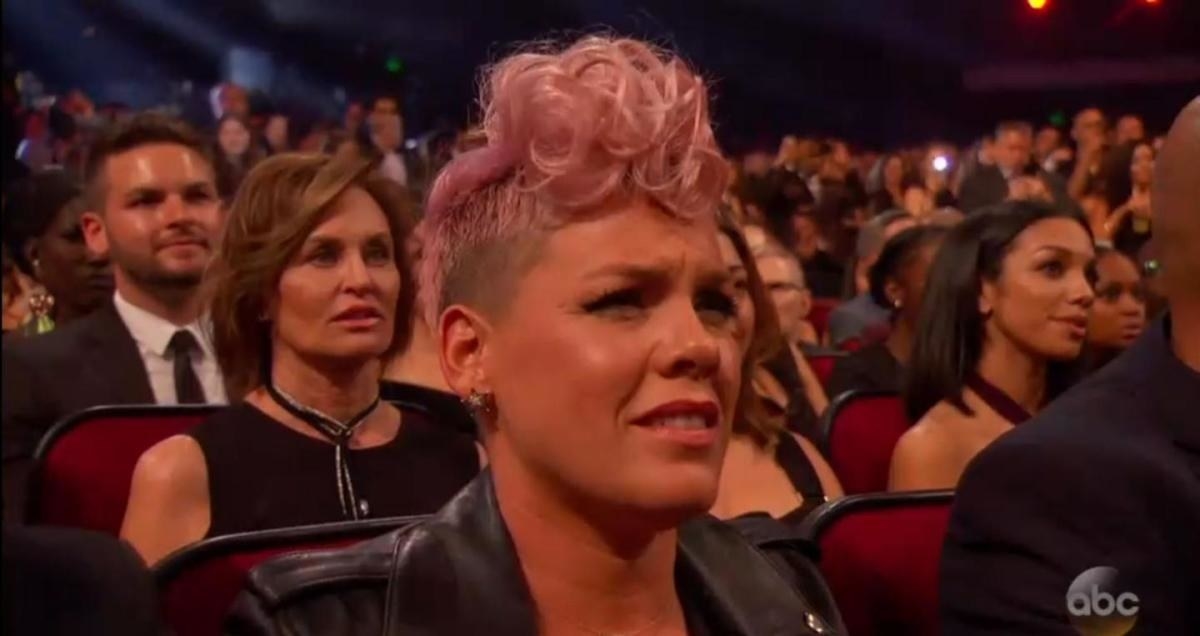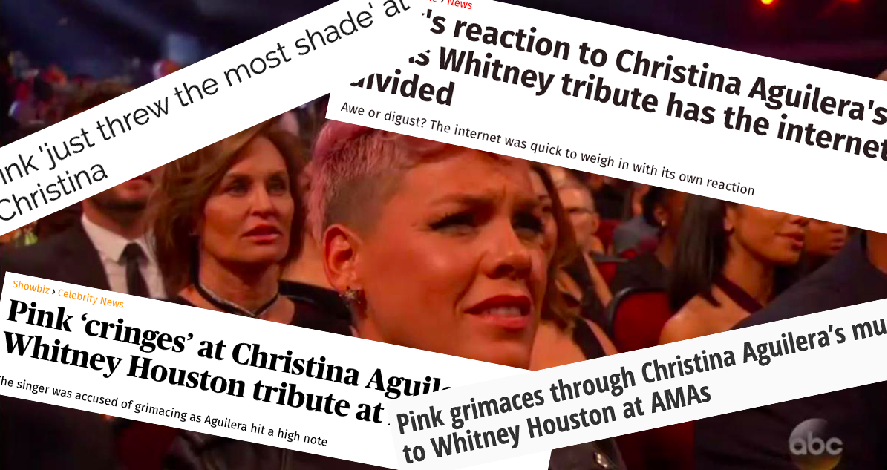 Although fans defended the star, insisting she wasn't throwing shade.
And Pink isn't here for ANY of it. After seeing the news, the singer tweeted how much she thought "Christina fucking killed it" and called out the "negative Nancys" who failed to show the bit where she was in tears at the performance.