Updated — 2:19 p.m. ET Justin Bieber was arrested and charged with driving under the influence, resisting arrest, and driving with an expired license, Miami Beach police said. Here's Bieber appearing via video conference before Judge Joseph P. Farina, where his bond was set at $2,500. He was released from Turner Guiford Knight correctional institute around 2 p.m. ET. The Associated Press described the the street where police say Bieber was racing as "a palm-tree-lined residential area in mid-Miami Beach. Along one side of the street are small apartment buildings, and on the other side are a high school, a youth center, a golf course and a city firehouse."
The mug shot of Khalil, who was arrested with Bieber.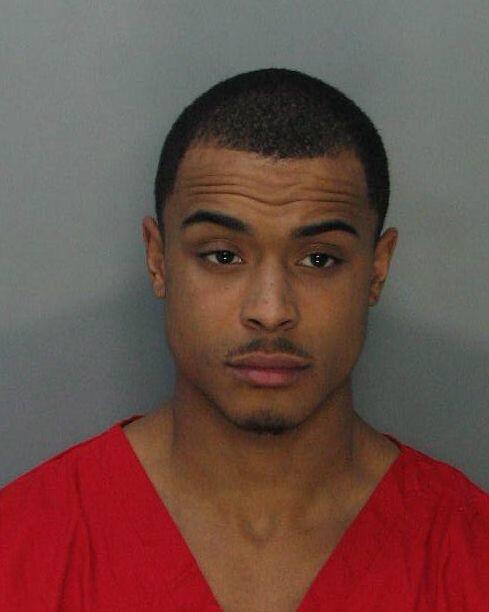 The yellow car on the right is said to be the vehicle Bieber was in at the time of his arrest.
Just hours earlier the 19-year-old tweeted a picture of himself leaning against the car. He also posted a picture of a female friend driving the Lamborghini, but the images have since been deleted from his account.
But Khalil still has this image on his Instagram page, taken hours earlier.
Justin has been spotted around Miami in the last few days, at a skatepark and enjoying a ride on a Segway. This arrest is Bieber's latest brush with the law. He was recently accused of causing thousands of dollars of damage by throwing eggs at a neighbor's home in Los Angeles.